Welcome to February or, as we like to call it, 'that spacer between SIHH and Baselworld'. The T+T team is taking a quick breather to digest exactly what happened at SIHH, as we brace ourselves for a hectic upcoming trip to Basel.
I kicked off this month with a trip to my tailor, Carl Navè, for a bit of a wardrobe refresh (Baselworld is just weeks away, after all). Carl was sporting some new wristwear — a recently acquired Oris Aquis, which was a 40th birthday present. He thought long and hard about the watch that would best suit his personality and, more importantly, his lifestyle. Carl was drawn in by the gorgeous gradient blue dial and the utilitarian design.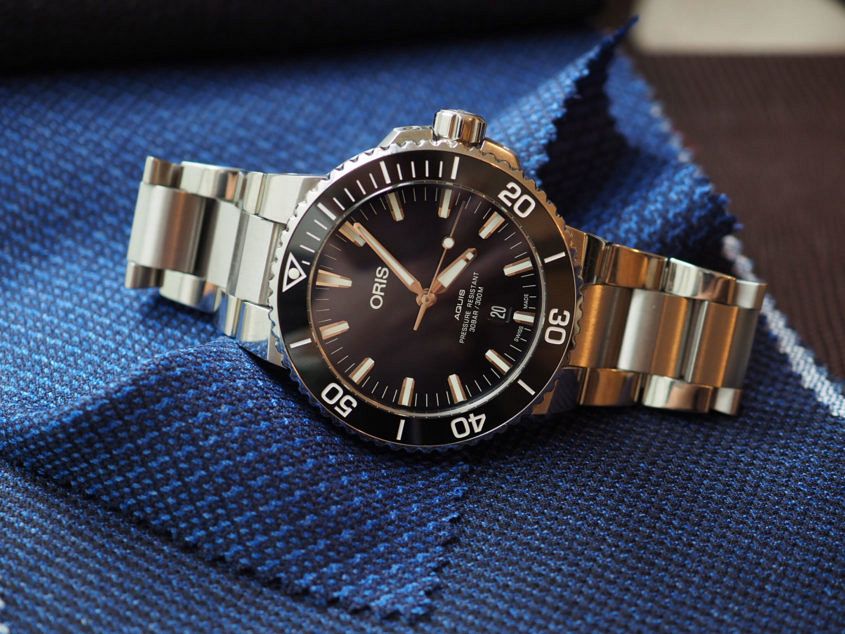 It's not exactly a design that jumps to mind when you think 'tailor', but Carl wasn't looking for a refined dress watch but something a little more rugged and casual — which is much more his personal style. Carl consulted the entire T+T team, and we expected him to jump at the Oris Divers Sixty-Five; however, already owning a vintage Tissot Seastar, he was definitely after a modern piece. The Oris Aquis Date ticked all those boxes — and the rest is history.
I also spotted a killer Seiko Prospex Diver on the wrist of Paul. Paul is a crazy Seiko lover, and when the chance to buy a near exact reissue of the brand's first ever dive watch came up, he jumped. The Prospex Diver joins a stable featuring a Seiko Discus Burger and a Grand Seiko SBGW047, amongst several others.
Later in the month, I got the call that a friend, Mike, would be visiting Melbourne from New Zealand — with a very special incoming. We caught up for breakfast and, let me just say, he did not disappoint! Now, Mike's a serious collector and Red Bar NZ member, and having seen some of his collection in the past, I was expecting something good. But what he turned up with was seriously next level!
The Patek Philippe Grand Complication was Mike's grail for a long time, and it was a very satisfying purchase. He vividly remembers closely watching the madness that was Baselworld 2017, and when the dust settled, this was his standout new release of the fair. Mike loves the stepped art deco lugs and the modern simplicity of the dial layout — which, considering it's a moonphase — is not overpowering at all.
Towards the end of the month, I bumped into vintage watch collector Irwin — who was sporting his 1960s Rolex Submariner 'Metres First'. After 7-8 years of ownership, Irwin decided to spice things up with a 'new' ghost bezel insert, a look that is currently highly desirable amongst collectors. It really is amazing to see how such a small change can reinvent the look of a watch.
The month wrapped up quicker than I realised, and my last spot was a Panerai Luminor Submersible, belonging to Charith. Charith treated himself to this piece last year and had recently ordered a custom strap, which the watch is pictured on. Obviously, the watch is sold on a rubber strap but, as all Paneristis know, changing the strap is a big part of the fun.
As you can see from the battle scars, Charith has thoroughly enjoyed owning it so far. Being a new father, he loves the beat-around nature and sturdiness that the Luminor offers.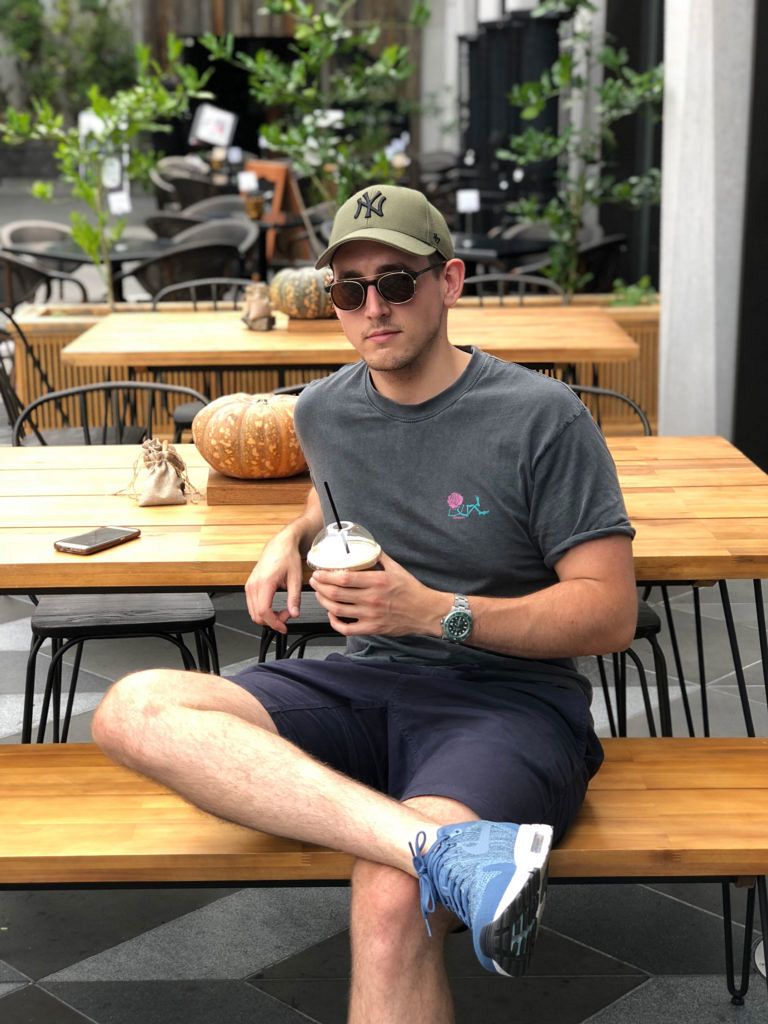 Anyway, until next month! 

Andy