September was very much a mix of cars and watches, which understandably go hand in hand. The strongest commonality between the two hobbies? The collectors — and their unwavering passion.
To kick off September, I made my way down to the German Auto Show 2018, put on by the Volkswagen Club of Victoria. I know enough 'car people' to expect to see some nice watches, and this event was no exception.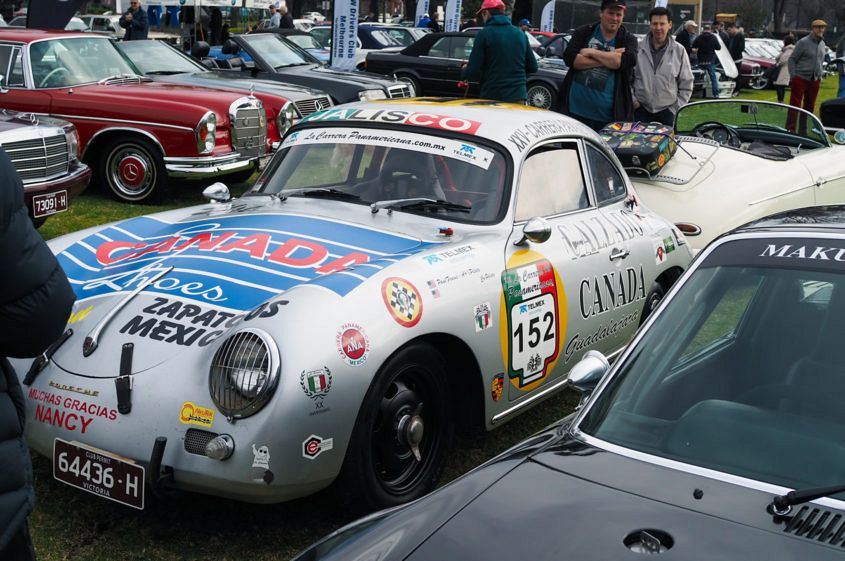 A piece that jumped out amongst the vintage Porsches and VWs was a 2018 Rolex GMT-Master II in two-tone Oystersteel and Everose gold (reference 126711CHNR). This piece was an instant favourite of mine, back when I saw it in Basel earlier this year. The warm rose gold works incredibly well with the steel, and it's the kind of watch that photos cannot do justice — you need to see it in person.
Later in the month, I found myself getting stuck in to another car event, which also delivered some interesting timepieces. I bumped into Daniel, who was sporting his prized vintage Omega Speedmaster Mark II Racing Dial. Being a car guy, Dan is naturally drawn to vintage chronographs, and the colourful racing dial on this Speedy was the icing on the cake. Being a lover of timeless classical design, Daniel moved out of a modern GMT into this vintage piece.
While kicking some tyres, I noticed a well-worn vintage Rolex Submariner (reference 1680) on David, a vintage car restorer. After chatting with David, he told me the story of his Sub, a birth-year piece, which he bought to celebrate his 30th birthday, a decade or so ago. David's a panel beater by trade, and wears this watch daily, at work. He loves the robustness of the Submariner and is thoroughly impressed with how well it's held up after a decade of being on the wrist of his self-described 'panel beating hand'.
Later this month I caught up with hospitality guru Pat, who was over from New Zealand to attend a conference in Melbourne. Pat timed his trip to align with the collection of a new piece — a TAG Heuer Carrera Heuer 01, which he picked up off a local collector. Pat's collection consists of bigger pieces, think Sky-Dwellers and Sea-Dwellers, so the heft of the Heuer 01 will be right at home. When it comes to what's next, we don't know — Pat has a reputation for quite a fluid collecting style, with set core pieces, and others that come and go.
Wrapping up the month, I spotted another vintage Rolex, which due to its peculiarity, I couldn't leave out. It's not often you spot a Rolex Oysterquartz Day-Date. As far as production goes, the Oysterquartz models are quite uncommon, as it's believed that fewer than 25,000 were made.
Mitchell has always loved the Day-Date and aspired to own one as his first Rolex. The quirky history of the Oysterquartz got him over the line, and he bought this piece a couple of months ago.
Til next month!
AG