SPOTTED! BY AG: Dispatch 12, September 2017
Andy Green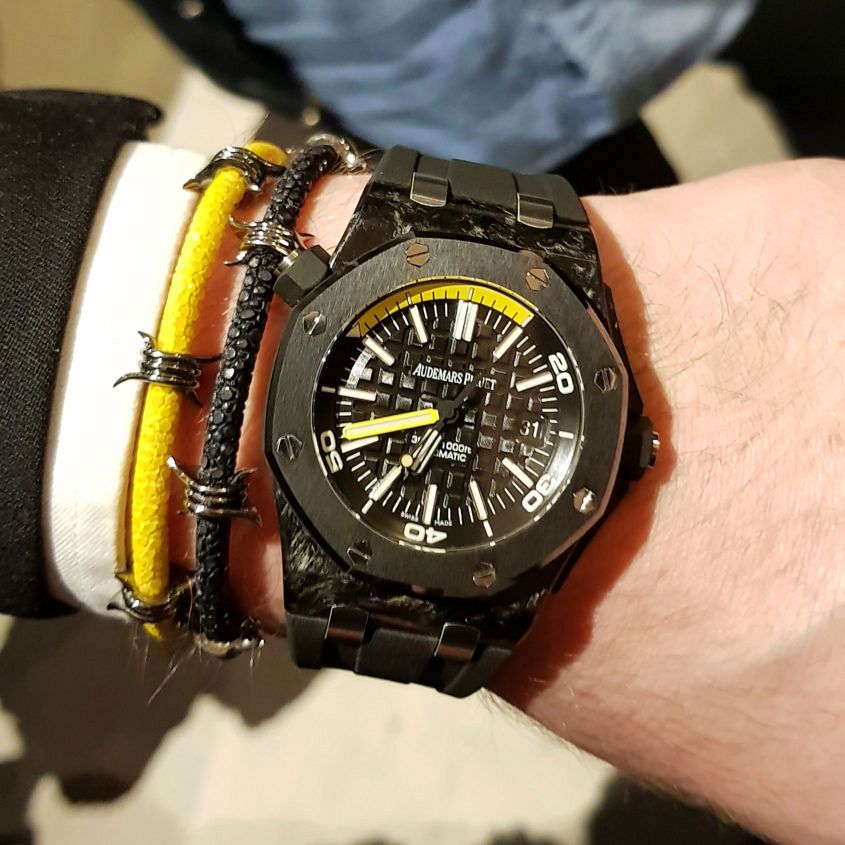 This month was full of milestones, travel and precious metals. Not only did it mark one full year of #SpottedByAG, but we also officially warmed our (not-so-new) Time+Tide HQ (a tad overdue – we know). It started with a trip over to the windy city, Wellington – where I had the pleasure of meeting some of the RedBar NZ crew, followed by a tour of the local boutique (Partridges), who kindly hosted brunch.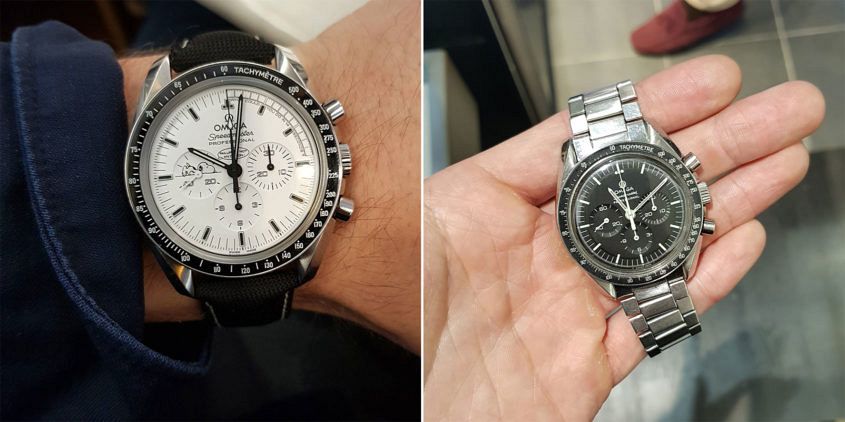 The first watch I noticed as I sat down was an Omega Speedmaster 'Snoopy', on the wrist of member Mike (@Nzer.Mike). Given the limited production, you don't see these too often, so they're somewhat of a rare bird. I also sized up another Omega Speedmaster, albeit a little older, with some eye-catching patina. It turned out to be from 1973, and was in fantastic condition. It's owner, Cole (@Cole_Sharpp), treated himself later that morning to a new Tudor Black Bay Steel (which I take no responsibility for).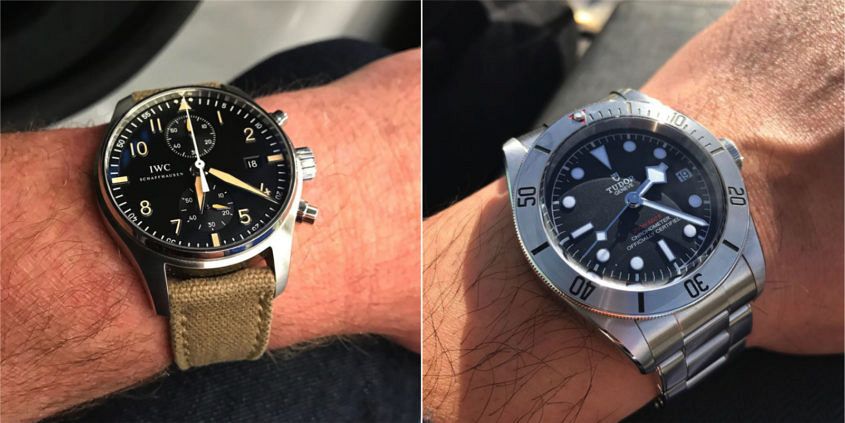 I must say, for the dozen or so guys who turned up, the crew really brought the heat. A big thank you to Jarrod and Pat from Red Bar NZ, and Andrew from Partridge Jewellers, for the hospitality.
Not long after returning from NZ, it was time for another event I was eagerly awaiting – the Time+Tide 'Watches & Whisky' night, which we hosted at our Cremorne HQ. Not only was it a fantastic opportunity to finally warm our office but we also got to catch up with some longtime friends. And to get my hands some some spectacularly thin Bulgaris.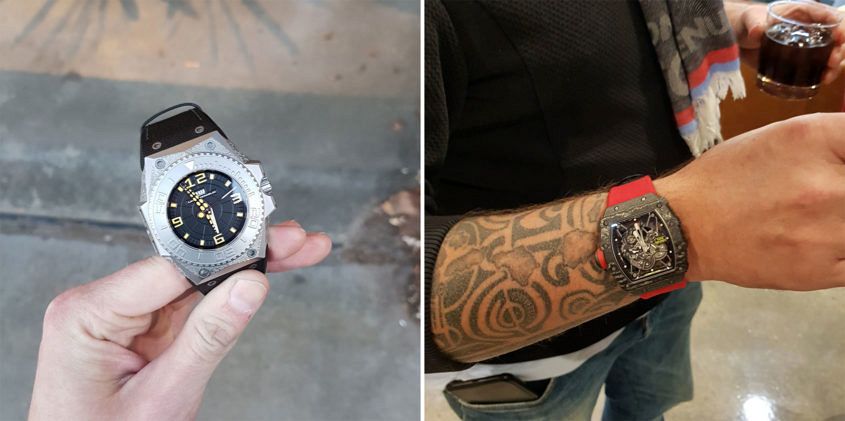 Among those friends was Dane Stokes (@DBStokes), who was rocking his Linde Werdelin Tattoo Oktopus. Linde Werdelin's designs definitely don't speak to everyone – but for Dane (who is onto his eighth LW piece), they do. Speaking of standout pieces, a Richard Mille 3501 was spotted on the tattooed wrist of chef Pierrick Boyer (@PierrickBoyer), who kindly provided dessert. We're stilling waiting for him to dunk this one in chocolate…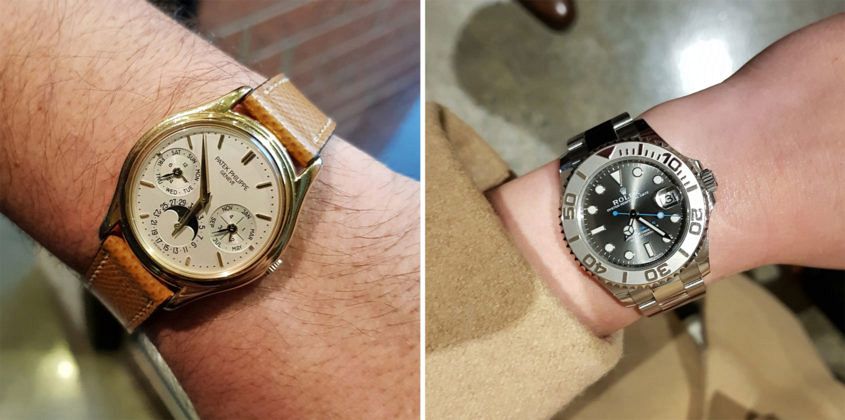 Another highlight piece, was this ultra elegant Patek Philippe Perpetual Calendar Moonphase. Rich, who was looking after it (for the next generation) had just put it on this lovely new strap, which is just perfectly matched. I'll be keeping a close eye on Rich, after hearing good intel he's got a pretty special 'incoming'. Speaking of striking timepieces, I was nearly (not really) blinded by the sparkle on Yumie's (@Yumie88) Rolex Yacht-Master 37 as the platinum bezel flickered in the light. I just love how the blue seconds hand pops off the dark rhodium dial.
Giacomo's (@giacomociufoli) bold Audemars Piguet ROO Diver Forged Carbon piece also was a standout on the night, especially when paired with some of his own wrist accessories (I'm pretty sure he's a Tigers supporter). Giacomo flew in from Adelaide, keen to connect with some other watch connoisseurs. Seiko lover Paul (@Paul.P2) was also pegged wearing something a little more quirky – the Seiko 'Discus Burger'. This is one of Paul's offbeat pieces, and it definitely gets a lot of comments.
And, finally, I noticed ANOTHER perpetual calendar, this time on Minh (@MinhHefner), which makes sense, as everyone was super-punctual. After chatting with Minh, it became clear he really likes two things: 1) IWC; and 2) rose gold. And who can blame him?
Anyway, that's it until next month,
Andy