Want to know one of the highlights of 2020 for me? The Bamford London x Time+Tide GMT1 of course. It was the first collaboration watch that Time+Tide has ever produced, and it was a thrill to be a part of the team that saw it come to life. But what's been even more exciting than launching the watch – and seeing it sell out in less than a day – is seeing the GMT1 out in the wild, on the wrists of the Time+Tide community around the world.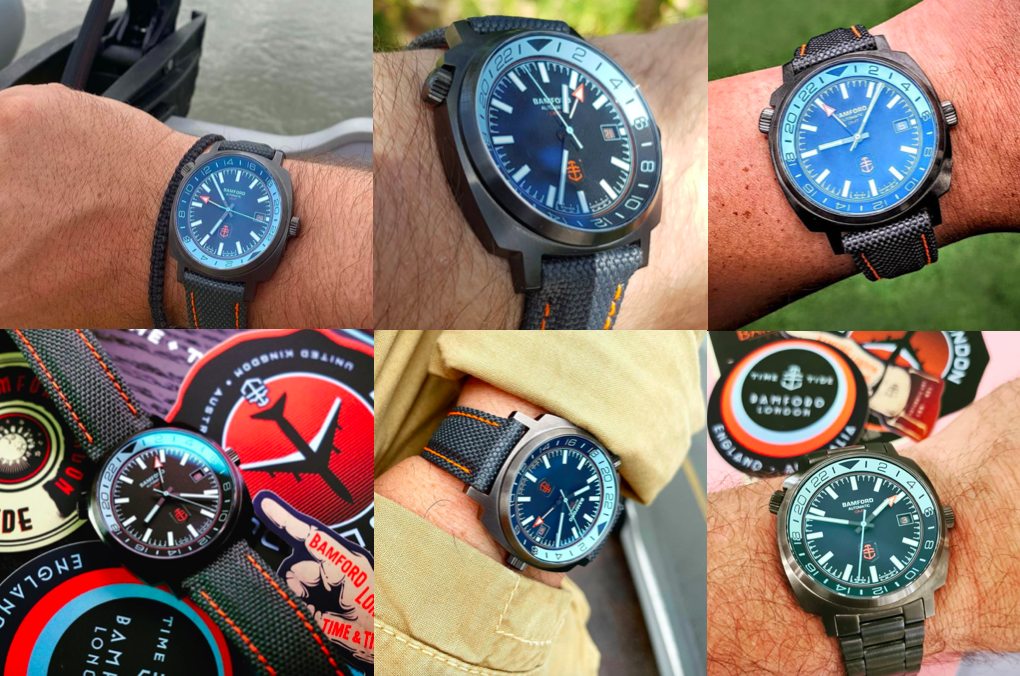 With that in mind, we wanted to take a look at a few of the best posts shared by the Time+Tide family who managed to snag one of the 50 pieces that were produced. If you missed out on the GMT1 when it went on sale, never fear, because the GMT2 that was also released in the last weeks of 2020 will be available for the entirety of this year. You can check out the Bamford London x Time+Tide GMT2 right here.
The Bamford signature style X Time+Tide Watches a very attractive collab! And those stickers! GMT wait to travel again
Bamford GMT1 collaboration by ⚓️ @timetidewatches x @bamfordldn Limited to 50 pieces
Upcoming: @timetidewatches special collab with @bamfordwatchdepartment x @timetideclub GMT 🔥🔥🔥 How to really use a tool watch 😳🥵🥶😉
Enjoying my new Time & Tide X Bamford limited edition for Time & Tide club members. Such a lot of fun and wears perfectly. Bravo!
First shot of the @timetideclub GMT1 LE (Limited Edition) out in the wild. When you see this bad boy on the wrist of another watch lover you know they will be one of the lucky 50 who got in quick!!! Where will you be wearing yours??? Thank you to @andrew_mcutchen @nick.kenyon @lukemartin48 for the catch up pre-surgery 😃🙏🏻 and thank you @timetidewatches @bamfordwatchdepartment @bamfordldn for putting this special piece into production 👍⌚❤
Agent #044 reporting, loving the new Bamford x Time & Tide Members Edition 💙❤