Spending a month with a beaten-up Omega Seamaster 300 – a watch that wears its scars proudly
Time+Tide
Editor's note: I've got a thing for beaten-up watches. It shows they've lived a life, and that their owners aren't thinking primarily about resale value. They're watches being worn in the spirit in which they're made. And that's a good thing. 
A few months ago I ended up wearing the Omega Seamaster 300 for a month or so. Now, unusually for me, this wasn't a PR sample or anything, but an actual real watch, that I borrowed off a mate who wanted to try one of my watches on for size. Now, I'm typically hesitant to do this, as I would hate something to happen to the watch when it's in my care. "Don't worry," said my mate, "I'm not precious." Somewhat comforted by these words, I made my way to a local cafe to complete the hand-off. Several coffees and much amiable watch banter later, I walked off with the Omega Seamaster 300 Master Co-Axial (to give it its full name) buckled onto my wrist.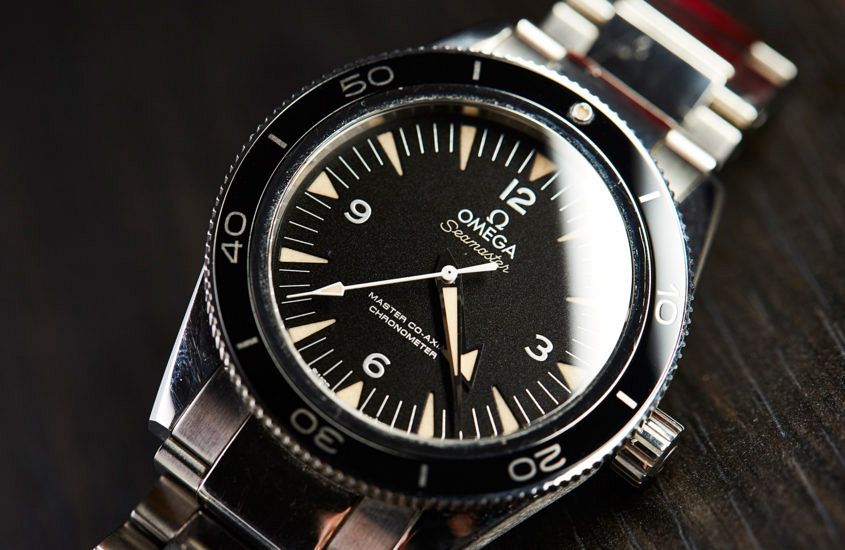 My first impression was … jeez, he really wasn't joking about not being precious — this watch is well-loved. Which is something I don't get to see too much. The watches I review typically come in box-fresh condition, but that's not what happens in the real world. Buckles, one of the main points where your watch meets the world, quickly gain a unique, swirled and dented character all their own, and the watch behind tells a tale of the life it's lived, like the big scratch on the bracelet where my buddy took a fall to prevent his kid taking one. And while these marks all might impact the resale value and cause particular readers to wince in pain, I'm pretty into them. Especially on a watch as tough and action-oriented as this Seamaster.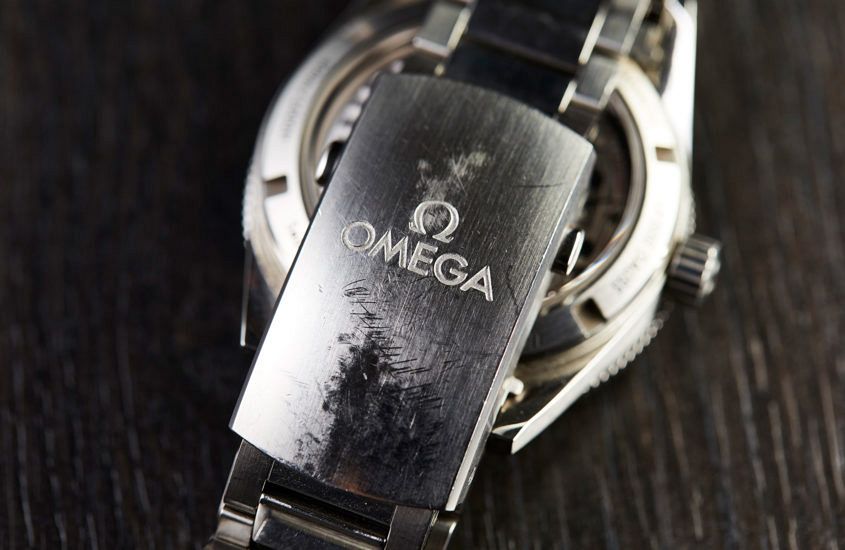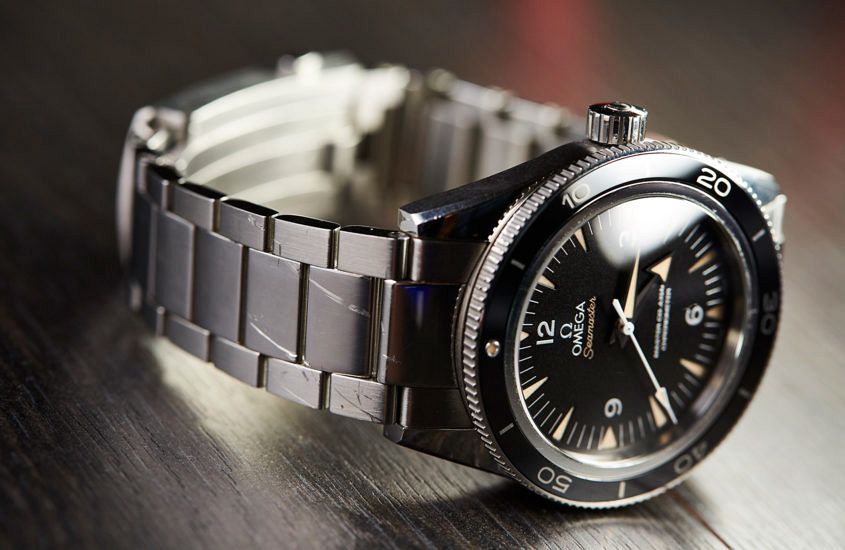 Once I put it on it felt … competent. Which, really, is exactly what it is. For all its handsome good looks, don't forget that this watch is a professional diver, with a truly exceptional modern movement and one of the best build qualities for the price. In fact, if it felt anything but bulletproof I'd be mildly disappointed. Also, this was the first time I've tried the Seamaster 300 on a bracelet, and I've got to say I quite liked the added bulk the bracelet adds. The weight goes a little way to mitigating the top-heaviness of the fairly tall 41mm case. And while I liked the security of the bracelet, I was a little less keen on the non-standard 21mm width and the polished centre links.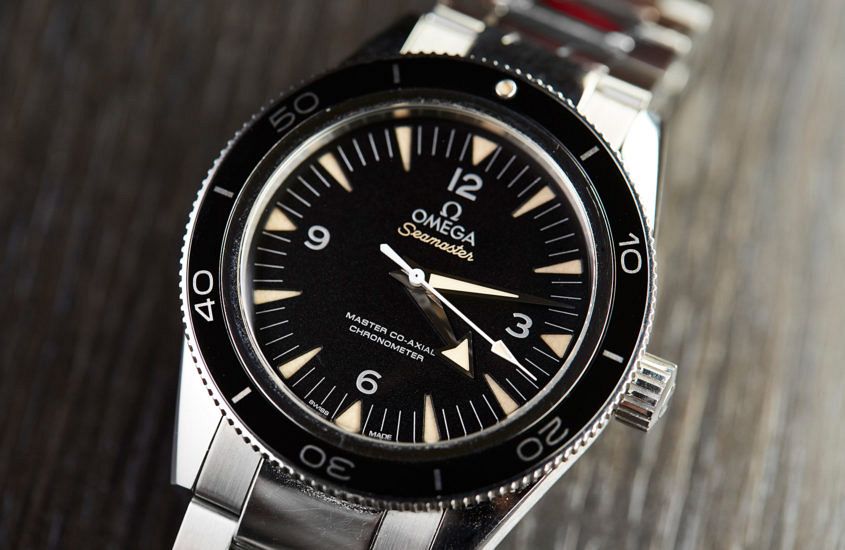 Looks wise … the Seamaster 300, like so many modern dive watches, walks a fine line between dressy and functional. On the design front, the Seamaster 300 is a beauty, especially that gorgeous dial, with its pebbly texture and creamy lume plots. But it's no straight up and down heritage reissue; there are plenty of modern sensibilities at play. The ceramic bezel, the numerous polished finishes (including that weird ring between said ceramic bezel and dial), through to the bracelet and case finishing. And, of course, that big movement is just straight-up gorgeous.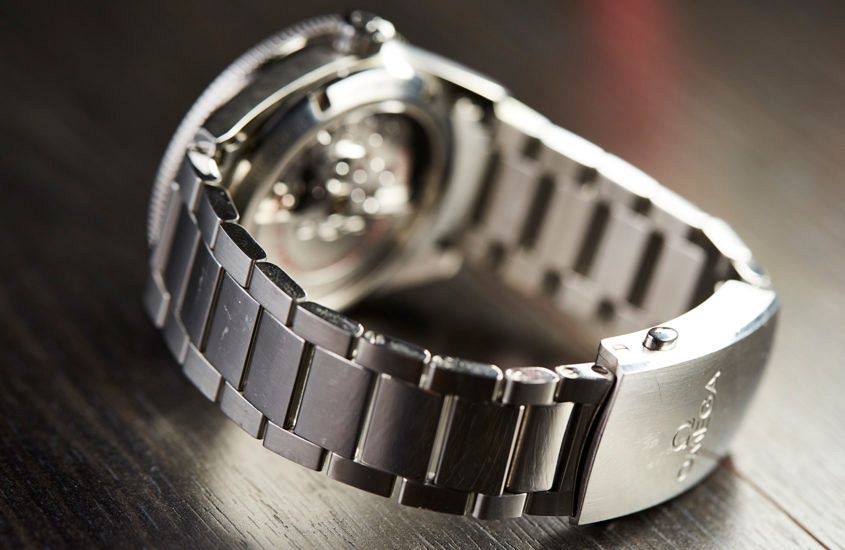 What stood out to me … how quickly it became a part of my life. It's a testament to just how versatile and solid it was. Some watches I feel out of place wearing on certain occasions, but this guy blended in everywhere — and that stands out. If I was (heaven forfend) in a situation where I had to give up all my watches, this Seamaster 300 would be on my shortlist.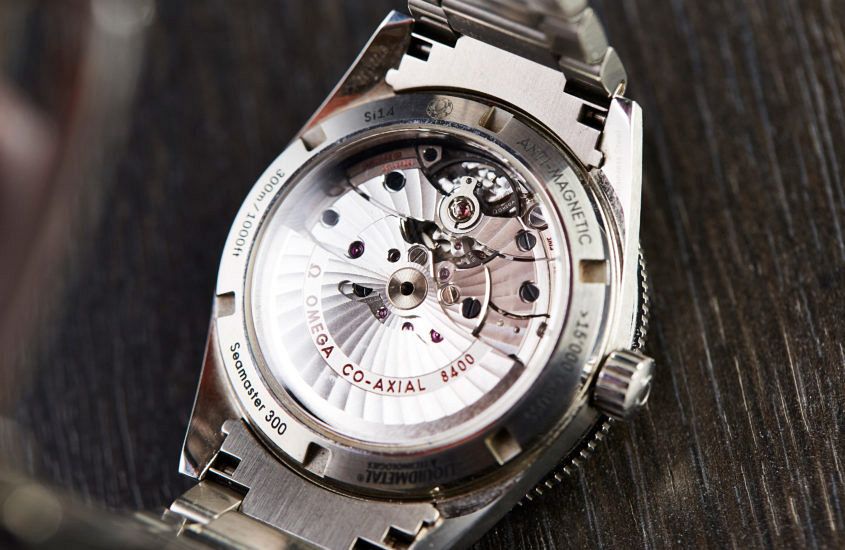 I'd wear this with … like, anything. If Bond can wear it chasing down baddies on the mean streets and while sipping cocktails in a Tom Ford tux, it can handle my office life/trips to the pub. What more do you need to say?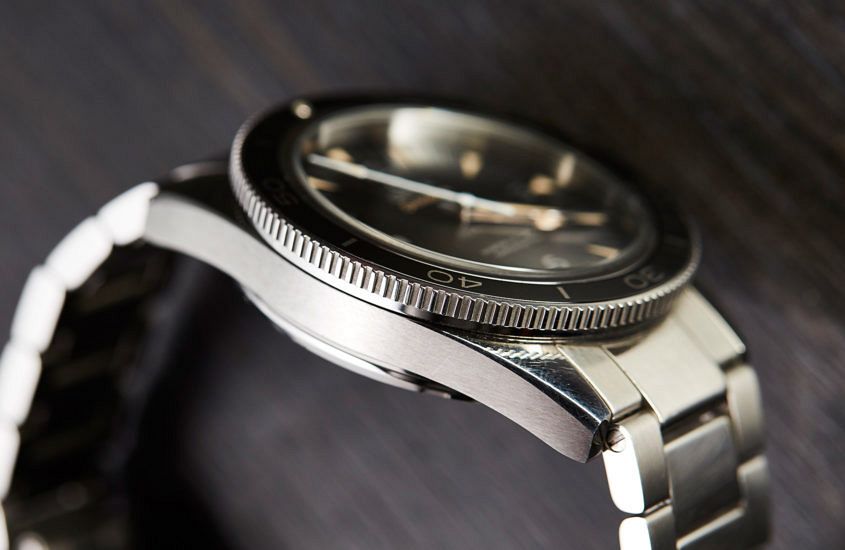 If I could change anything … For me, I'd tone down the polish. Easy enough to do by simply swapping out the bracelet. And the case polish is fine, but that bit in the middle of the bezel still gets me.
Omega Seamaster 300 Master Co-Axial Australian pricing
Omega Seamaster 300 Master Co-Axial, steel on bracelet, $7975