Buckle up: Six of the best watch bracelets by fit
Zach Blass
I love a watch on a bracelet. Somehow the aesthetic just speaks to me, while objectively they also are the most robust means of strapping a watch to your wrist. But not all bracelets are created equal, and their designs can really make or break whether or not a timepiece is a good fit for you. One crucial element that buyers look for in bracelets today is micro-adjustment, the ability to really fine-tune the size so that the watch sits just right. As someone with a small wrist this is absolutely crucial for me. I like to wear my watch perfectly snug, tight enough that only my pinky finger can slide between the underside of my wrist and the top of the folding clasp and loose enough that my pink doesn't get stuck. A well-designed bracelet is therefore a total game changer for me. Here are six of the best watch bracelets by fit, all designed with sizeability in mind.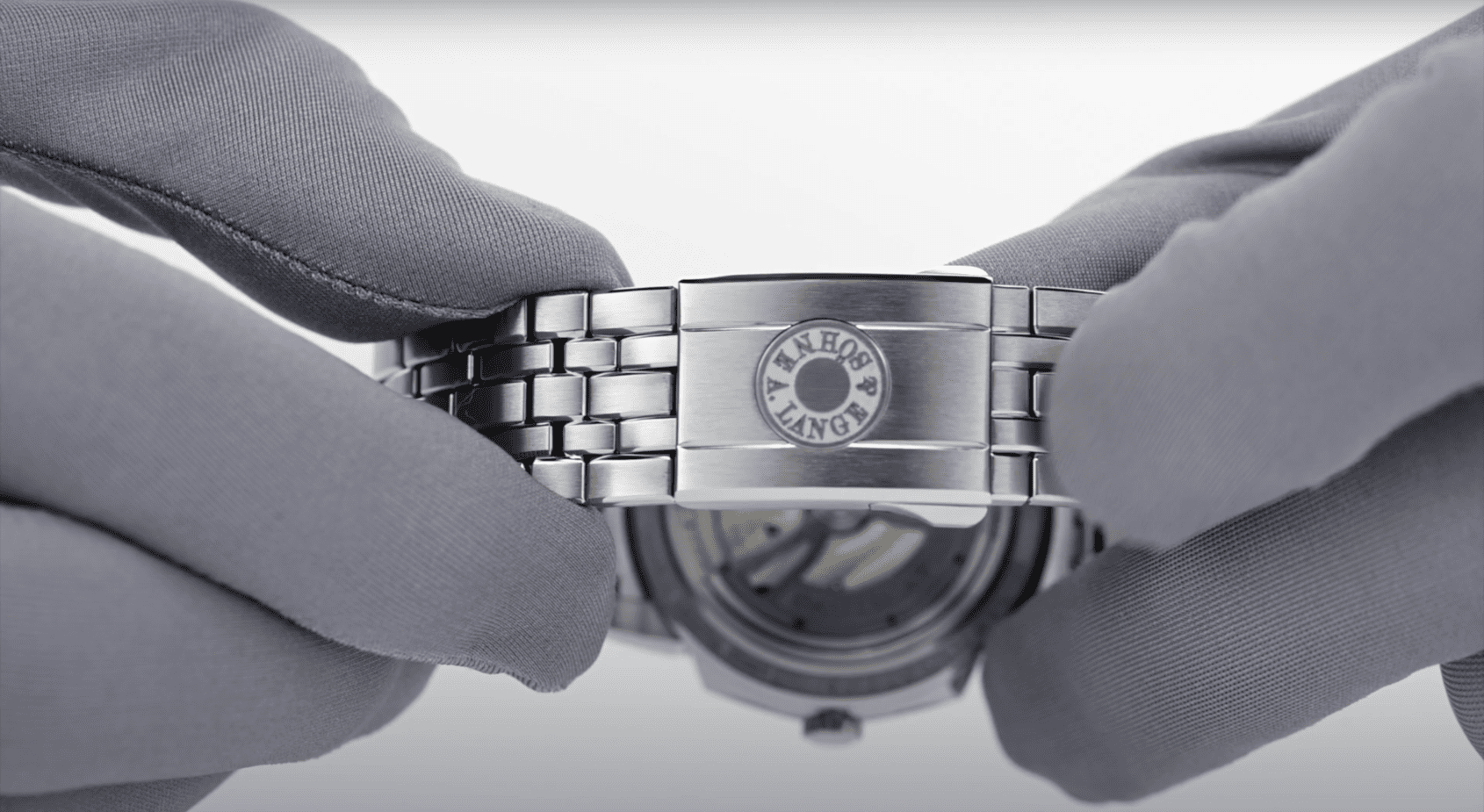 Rolex Submariner and Sea-Dweller Glidelock extension system
View this post on Instagram
The Rolex Glidelock system was designed to be a means to extend the size of your dive watch on the fly, making it fit perfectly around a wetsuit. But let's be honest, most of us aren't visiting great depths beneath the ocean – so whether intentionally or unintentionally the extension system, more often than not, is used to incrementally fine tune the fit for daily wear. The slide/lever system of Glidelock allows you to adjust the watch in increments of 2mm, with ten notches offering a total of 20mm of fine adjustment. In the colder winter months I have it locked in with two notches visible on the underside, but come the hotter summer months I extend it one notch further – the extra 2mm is the perfect solution for maintaining my desired fit. No need for me to add/remove links.
Tudor Pelagos and its patented extension system
Upon its introduction, many were wowed by the patented extension system found on the Tudor Pelagos. The intriguing system has three fixed points of micro adjustment, which if this is where the story stopped would seem rather standard. But in a fourth automatic position, the bracelet will actually compress and expand as necessary thanks to spring system which intelligently ensures the watch remains desirably snug around the wrist. Yet another example of a diver's solution, the system if the bracelet is appropriately initially sized can be left in the automatic position – allowing your watch to size itself on the wrist throughout standard daily wear.
Vacheron Constantin Overseas
I applaud the the Vacheron Constantin Overseas, not because it has an elaborate and patented means of micro-adjustment in the clasp. What stands out here is the fact that Vacheron had the foresight to fabricate every link of the watch with removable screws. This is crucial, because, as an example, many vintage Rolex watches are a no-go for me because the number of fixed permanent links are too great for my wrist. I actually had to have a permanent link broken off of my old Rolex Explorer 14270, which ultimately drives down the secondhand value. By making every link removable, Vacheron has ensured there is no scenario where the clasp cannot be properly centered on the wrist – and, as our very own Matt Pickering notes from his own ownership experience, the butterfly clasp actually has an extension on each end that allows you to effectively add/remove a link's worth of length on the go as well.
A. Lange & Söhne Odysseus with its easy-to-remove links and sliding buckle
A. Lange & Söhne is known to be a meticulous designer of their wristwatches, designing new calibers for many of their new collections to ensure the movement is the perfect size for the watch – in turn elevating its aesthetic beneath the exhibition caseback. So while it was a welcome surprise when they introduced their first-ever stainless-steel sports watch, the Odysseus, they unsurprisingly met the design expectations with the new bracelet affixed to it. Firstly, each of the removable links can be detached with just your finger, triggers on each side of the removable links allowing you to depress and remove them in a jiffy. Secondly, the sliding buckle clasp not only provides approximately 7mm of micro-adjustment, but also adjustment that can be performed without removing the watch from your wrist. By simply pressing the engraved A. Lange & Söhne medallion on the clasp, you can then slide the sizing as necessary – ensuring a superb fit on the wrist.
IWC and their latest generation bracelets with clasp extension
Another member of the Richemont group, the conglomerate as a whole has been exploring new and innovative designs for their bracelets that increase ease of use and quality of adjustability. With a simple-to-use tool anyone can master, you are able to quickly remove or add any of the removable links you desire. Once a benchmark has been reached, like the Odysseus, an engraved medallion on the clasp can be depressed for the wearer to slide and size the watch as desired.
Tudor Black Bay Fifty-Eight Bronze Boutique Edition and its debut of the T-Fit clasp system
View this post on Instagram
A goldilocks solution from the Wilsdorf group, a middle ground between Rolex Easy Link and Glidelock, the new T-Fit clasp recently debuted on the Black Bay Fifty-Eight Bronze Boutique Edition was everything I needed for my previous BB58 watches. When I owned both the original gilt/black and newer navy blue, in both instances I felt as thought my options were limited to a bit too tight or a bit too loose. Unfortunately the three positions of micro-adjustment drilled into the clasp were just not enough for me to have it sit perfectly, leaving me wishing there was just one more hole to leverage while sizing. The new T-Fit clasp, however, is better than what I had previously hoped for the collection – a slide/lever system similar to Glidelock that allows you to remove the watch from your wrist and quickly adjust its size in increments with a total delta of 8mm. I cannot wait for this technology to permeate other models in the Black Bay and Black Bay Fifty-Eight lines.
Honorable mention: The now discontinued Apple Watch link bracelet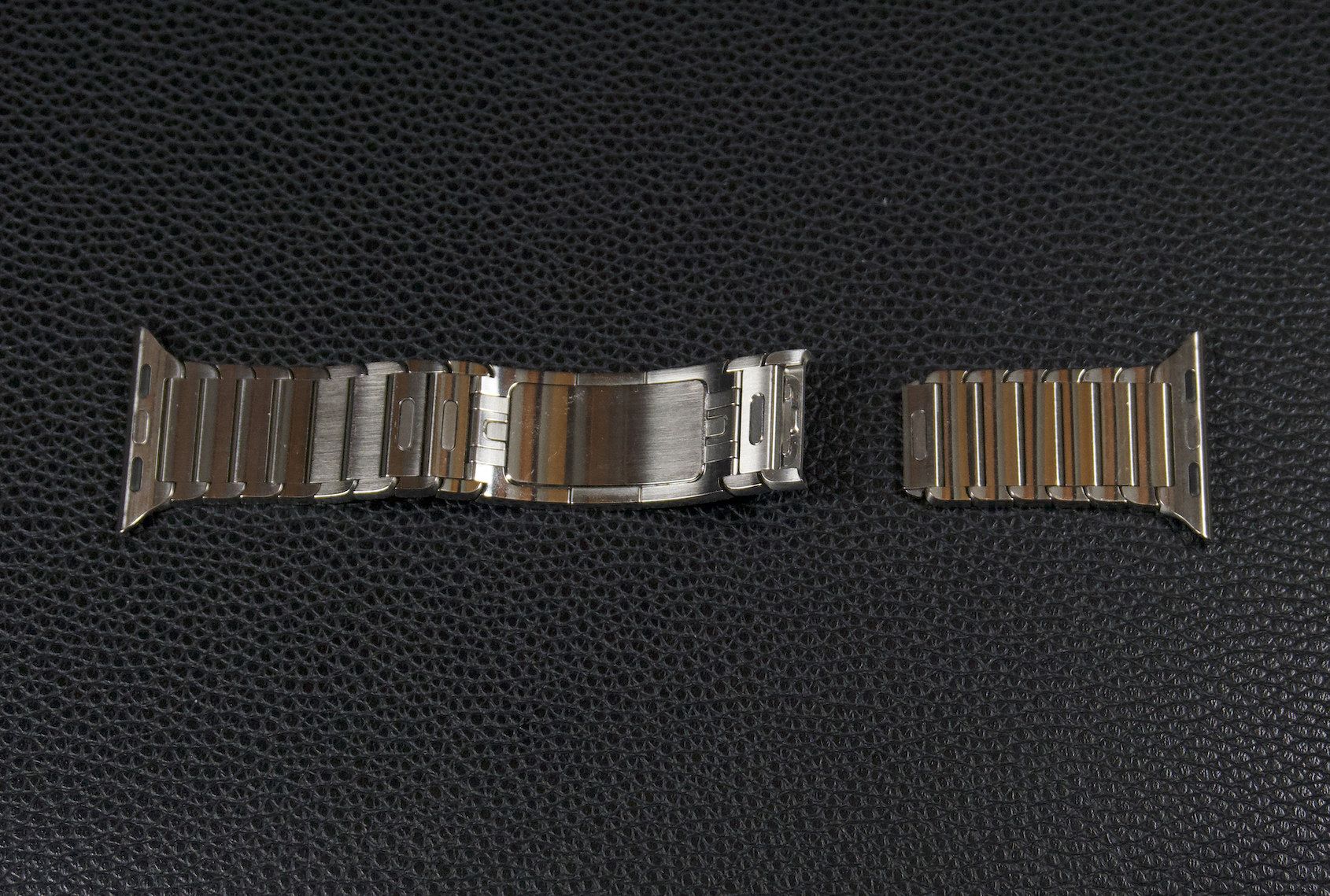 I know, gasp! Zach is seriously going to shout out the Apple Watch? I think we have to give credit where credit is due. Before the majority of new quick sizing and adjustment technology was adopted by conventional and mechanical watch manufacturers, Apple innovated and changed the game – presenting a (now discontinued) stainless-steel link bracelet designed with ultimate sizeability in mind. The length of each individual link is rather short or narrow, allowing for finer adjustment for the owner. To make things better, the bracelet could be quickly detached or swapped off of the case and each removable link could be quickly removed with a fingernail – very similar to what was later release by Cartier on the Santos (major kudos to Cartier for making that happen). While easy to remove intentionally, unintentionally these links never detached by accident in my experience with it – revealing a level of robustness worthy of praise.The butterfly style case also sat flush within the bracelet, making it super comfortable on the wrist as well. Bravo Apple, bravo for igniting the spark that made the traditional watch industry realize they needed to take a step into the future.