Bubble wrap was originally devised as a form of three-dimensional wallpaper. The modern treadmill was invented to harness the muscle power of idle prisoners in order to mill grain. Frisbees were created by a Connecticut pie company as a dish for their wares.
Fascinating facts aside, the point here is that many things are designed with noble intentions that are promptly subverted in unexpected ways. Inevitably, that's also proved true with the Apple Watch which, according to consumer research firm Strategy Analytics, sold more than 50 million units in 2018 and 2019 combined.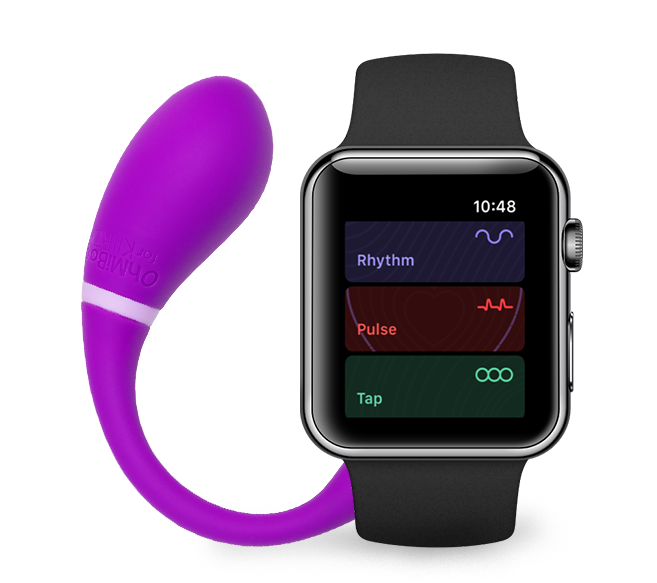 The smartwatch was released in 2015 to bold headlines that it could revolutionise the entire healthcare system. But while the Apple Watch does indeed offer a multitude of health features, human nature has ensured it has also been adopted for a host of unlikely purposes as this round-up of international stories reveals …
Apple Watch as sex toy
Sex toys offer boundless reassurance about the creativity of the human spirit. Cleopatra reportedly pleasured herself with a papyrus box full of live bees, while today you can even put your dead lover's ashes into a dildo. People, in other words, get imaginative in this department. It's therefore not surprising to learn the Apple Watch has found similar expression.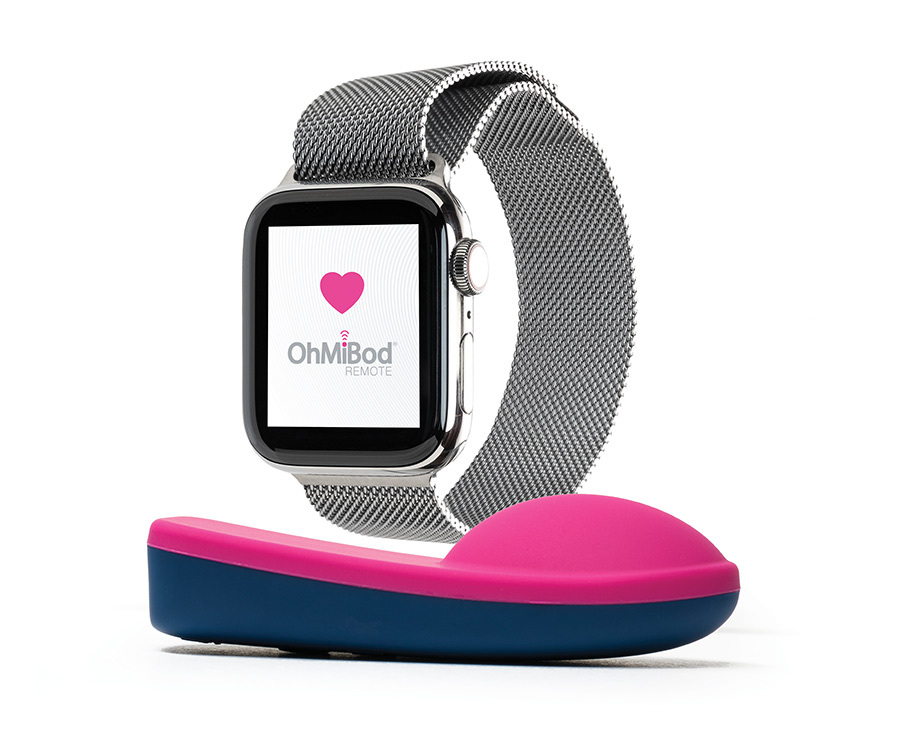 Former Apple employee Suki Dunham is the founder of OhMiBod, an Apple Watch app that lets the user control their partner's sex toys from anywhere in the world. Couched in glorious euphemisms, the "remote intimacy device" allows partners to connect to and manipulate each another's "pleasure products".
The watch app uses biofeedback to control OhMiBod's Bluetooth-enabled massagers. As a person's pulse quickens, so too will the vibrations.
"Smart watches like the new Apple Watch series have evolved into legitimate wellness devices with fantastic biofeedback performance," Dunham said, while presumably laughing all the way to the bank.
This informative video relating to the app's predecessor — the Wi-Fi-enabled wearable couples vibrator — gives you the general idea.
Apple Watch as drug user's friend
Tracking your heart rate can alert you to a host of potential medical problems from atrial fibrillation to an overactive thyroid gland. But some drug users are reportedly using the Apple Watch's heart-monitoring feature to try to stay safe during their benders.
MEL magazine interviewed a 19-year-old man who regularly uses his Apple Watch to track his BPM while taking cocaine and Xanax, the anti-anxiety tranquilizer.
"For Xanax I make sure [my heart rate] doesn't fall under a certain number," he explained. With cocaine, on the other hand, the goal was to avoid "going over a certain number".
The idea behind this geeky approach to decadence is to keep an objective track of your level of inebriation in order to manage intake and avoid a severe cardiac event.
Predictably, doctors think this is a very bad idea, warning the tactic risks giving drug users a false sense of security, with your heart rate just one parameter of physical damage.
Apple Watch as murder evidence
In 2016, Myrna Nilsson was found dead in her Adelaide home after her daughter-in-law Caroline Nilsson emerged bound and gagged in a neighbour's driveway claiming the family had been the victims of a home invasion. Caroline told police that, prior to the incident, Myrna had been arguing with a group of men "who looked like tradies" following a road-rage incident.
The 28-year-old was later charged with murder after the discovery of the Apple Watch that Myrna was wearing when she died. When police extracted the watch's activity and heart rate data, it put Myrna's time of death at odds with her daughter-in-law's version of events.
"The evidence from the Apple Watch is a foundational piece of evidence for demonstrating the falsity of the defendant's account to police," prosecutor Carmen Matteo told Adelaide Magistrates Court as part of the ongoing case.
The data showed activity suggesting that Myrna may have been attacked as she walked into her home.
"The deceased must have been attacked at around 6:38pm and had certainly died by 6:45pm," Matteo said. "If that evidence is accepted, it tends to contradict the accused's version of an argument occurring between the deceased and these men outside the laundry for a period of up to 20 minutes."
DNA evidence also failed to support Caroline's version of events. A trial date is expected to be set in November.
Apple Watch as rescue device
In August, two Florida parents were arrested after their teenage daughter was found chained to a bedpost in the family home. Police discovered the 17-year-old had been shackled to the bed by her ankle and forced to use a bucket to go to the bathroom.
Reports claim her parents had taken her phone so she could not contact anyone.
Fortunately, the teen still had access to her Apple Watch, which she used to reach out to a friend for help. After getting the message, the friend promptly called the authorities to rescue the teen from captivity.