EDITOR'S PICK: 7 of the toughest watches ever made
Time+Tide
Editor's note: There's something about possessing something whose capabilities far exceed anything you'll ever need them to do. I guess it's the thought that should Dave, mild-mannered accountant in a mid-level law firm, suddenly be called upon to disarm the bomb and save the world, we know that Dave can (at least) rely on his watch. As long as his watch is one of these …
Back in days of yore, we rounded up nine of the biggest, baddest, most unbreakable timepieces we could find, and created the most fierce gang of watches the world had ever seen. Much like Dolph and JCVD, those guys are still the OG toughies, but in the subsequent years an entirely new generation of invincibles has risen through the ranks. So, without further ado, meet the new breed. Just don't look them in the eye.
Bremont MBII – White
Most pilots watches haven't been built to handle the stresses that come from being shot out of a moving fighter jet in 0.8 of a second. This one has. Bremont developed the MBII in partnership with ejector seat maker Martin-Baker, and last year added a white-dialled version (perfect for Iceman). Cool as it is, it's not quite a match for the MBI, which Bremont will only sell to people who have *actually* ejected from a plane using a Martin-Baker seat. Now that's an exclusive club.
Tudor Pelagos LHD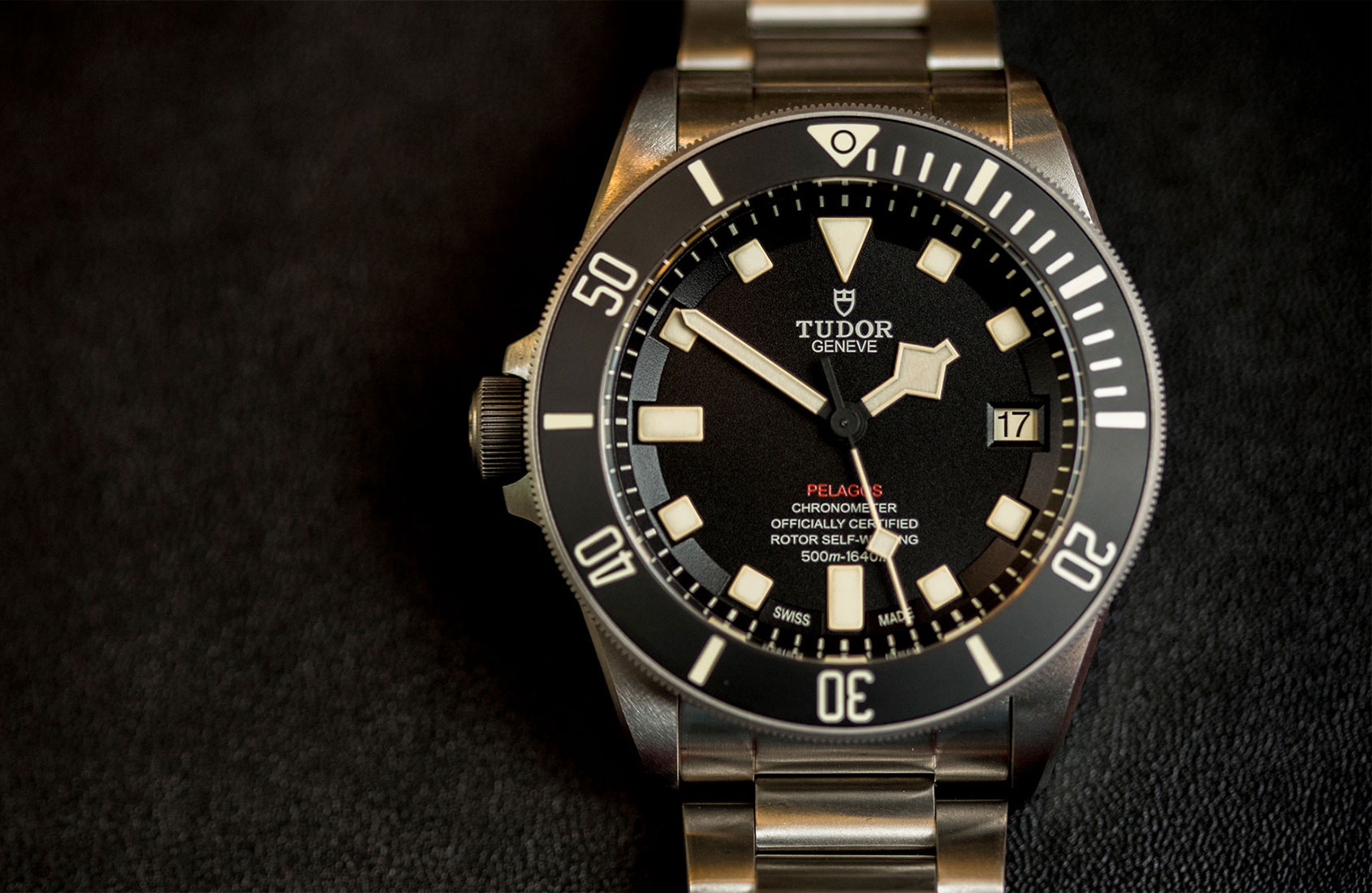 The blue version of the mighty Pelagos made the last edition of this list, but we couldn't resist including the latest addition to the family, as the LHD has a killer left hook. While structurally it's as bulletproof  as previous versions — thanks to the titanium case, ceramic bezel, 500m water-resistance and technical bracelet — the link to the historic French naval diver's watches makes it even more hardcore.
Panerai Luminor Submersible 1950 BMG-Tech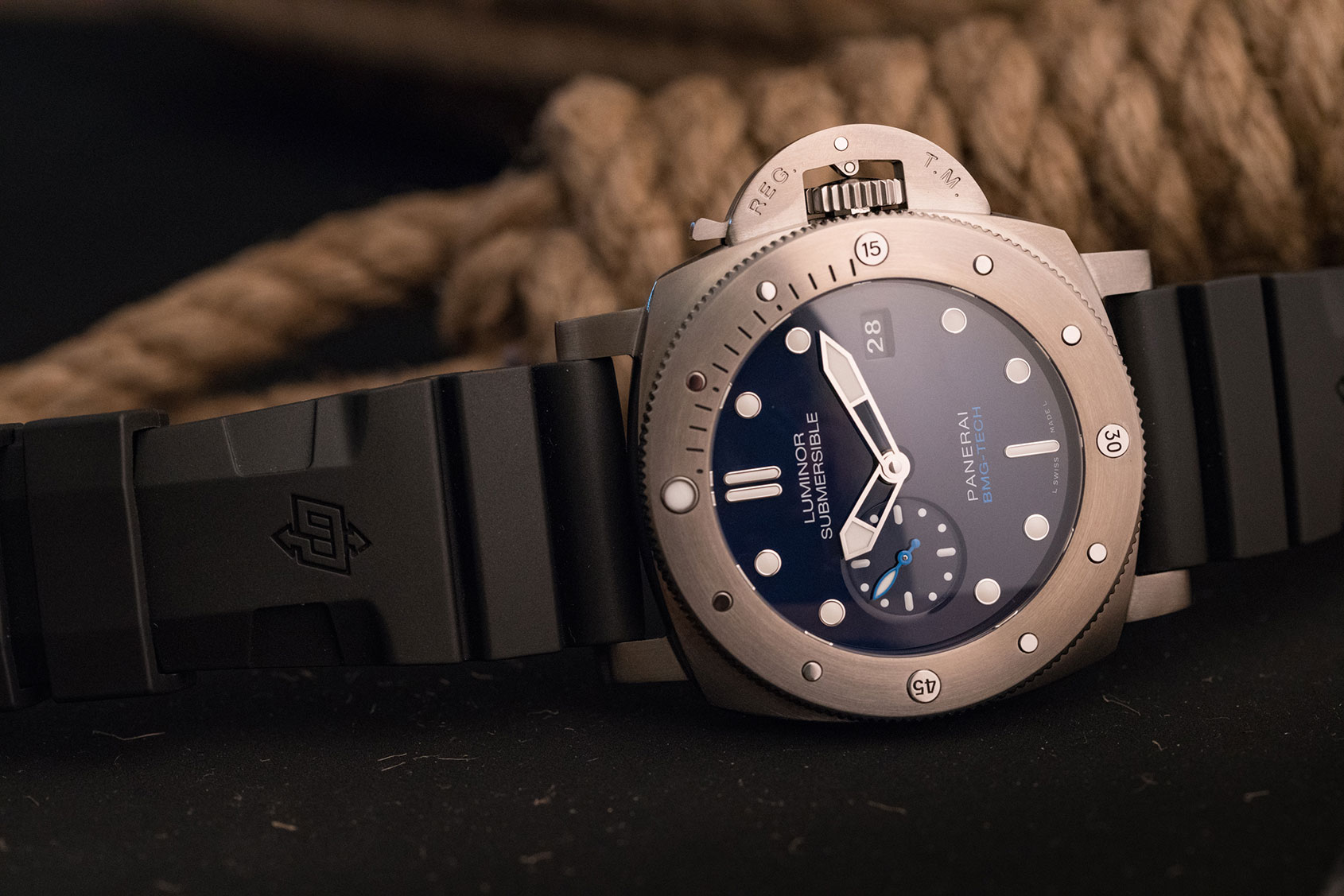 Fresh from the SIHH oven is the Panerai BMG-Tech, whose innovative case material is what separates it from similar Luminor Subs. Made from 'Bulk Metallic Glass' — a glass-like alloy of zirconium, copper, aluminium titanium and nickel — it's injection-moulded at high temperature and then snap-frozen to ensure the alloy's atoms don't reorder themselves. What all this science-ing means is that the case on the PAM 692 is harder, lighter and, in many ways, tougher than steel. Sly would approve.
Omega Seamaster Ploprof 1200m
Don't be fooled by the bright colours. The Ploprof means business, and this '70s icon has long epitomised diving cred with its overwhelmingly utilitarian look. Well, the latest version kicked that up a notch or four. Now it runs full titanium and ceramic hardware to protect the Master Chronometer-certified engine that beats away inside. Desk divers need not apply.
Seiko Prospex PADI Kinetic GMT Diver
When it comes to odd-looking divers, Omega isn't the only player on the field. With its robust kinetic movement, monolithic case and protective shroud, Seiko's professional-grade diver, made in partnership with PADI (the professional diving instructors association), doesn't pull any punches.
Breitling Avenger Hurricane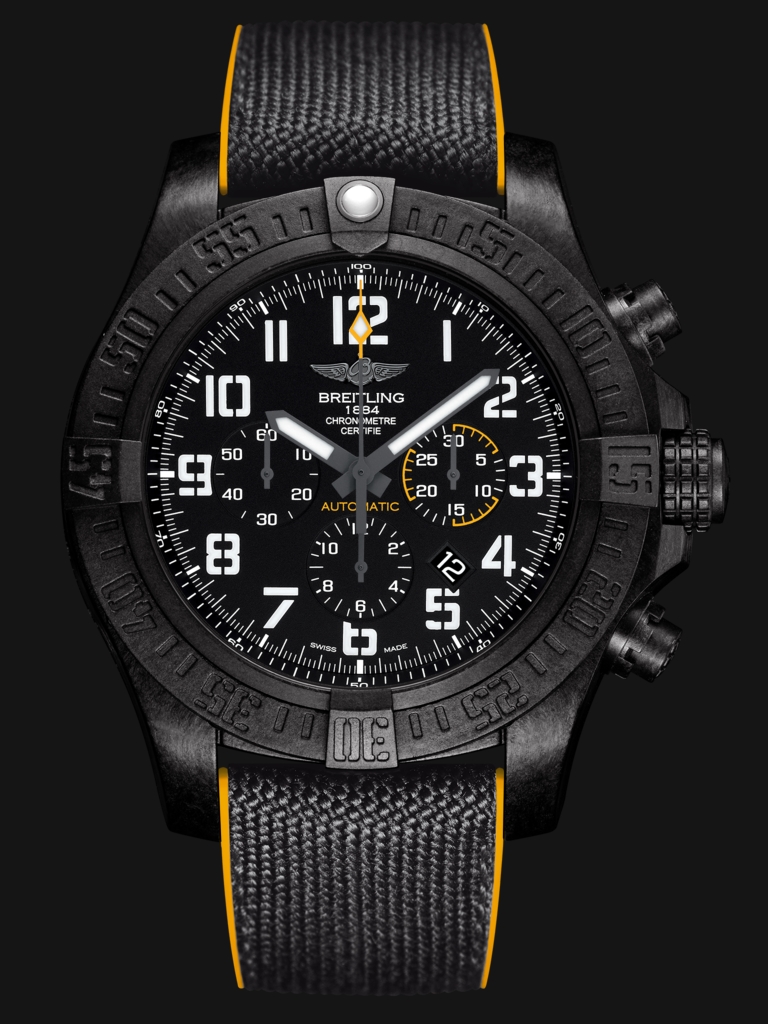 At first glance you'd be excused for wondering if Breitling's 50mm beast just looks tough because of the black and yellow colour scheme, screaming 'Hazard!' Nope. Pick up the Avenger Hurricane and you'll be amazed how light it is in the hand, thanks to the case's innovative Breitlight material — a proprietary polymer that's three times lighter than titanium and highly scratch-and corrosion resistant. If black-ops are your thing, this is your watch.
Sinn EZM 10 Testaf
This has actually been around for quite a while now, but it didn't make the last list, as it was pipped at the post by another mighty Sinn, the U1. (And if we're honest, there's a strong argument to be made for this list to be 100 per cent Sinn.) Anyway. The EZM 10 Testaf is fully loaded with highly specialised technology, including Sinn's trademark super-hard tegimented titanium construction, a gas-filled case to ensure legibility and longevity and an operational temperatiure range of -45 to +80 degrees Celsius. This watch is far tougher than you.