Is this the best blacked-out Seiko dive watch of recent times for under a grand?
Andrew McUtchen
Editor's note: The competition is mounting and mounting fast, but when the SRPC49K – or 'Darth Turtle', as it was coined by followers in a Time+Tide poll – was first released it was at the front of what would prove to be a vanguard of dark Seiko divers at still reasonable price points. The advent of the Seiko Prospex LX SNR029J at Baselworld 2019 has introduced even more contenders, but again at a much higher price. Which leaves this model as perhaps the ultimate blacked-out Seiko diver prospect for the money. Fair warning that the model is long sold out, but still can be found without too much digging. 
Seiko dive watches are a perennial favourite. They're tough-as, look the business, and have a history as long and proud as any. Whether it's the coveted SLA017, or the classic Turtle, they've got a strong rep, and cult following.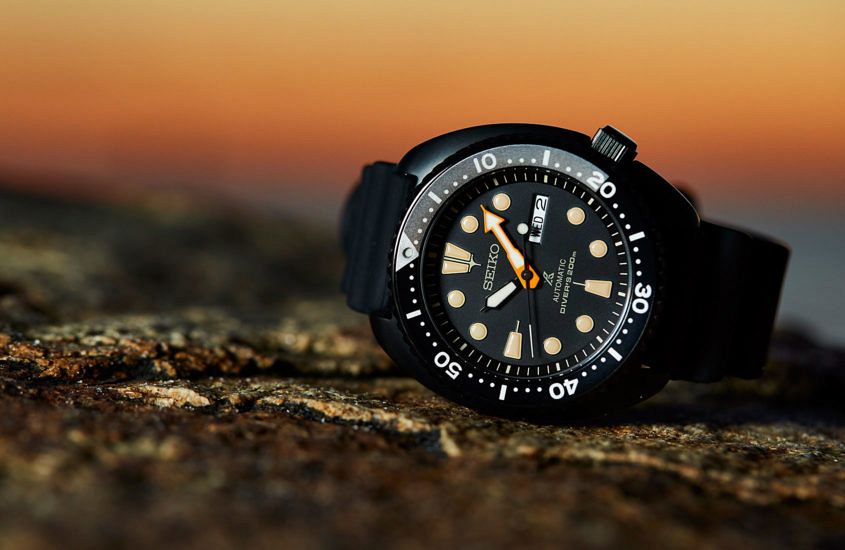 The Seiko faithful are going to be very happy with this latest limited edition – the SRPC49K, which we've taken the liberty of nicknaming 'the night diver' (I'm really hoping this catches on). We're going to let these stunning pictures do most of the talking, but here are the details we have so far: The SRPC49K is a blacked-out variant of the Turtle, with a mix of matt and gloss finishes on the 45mm case, and a matching monochromatic bezel.
The dial is classic Seiko diver, with the iconic Lumibrite plots, hands and that day/date display. There are the little details we've come to expect, like the Suwa 'sword' at 12, and the Prospex logo at six, but, really, it's all about the colour. Orange is the order of the day, and not the sort of high-vis fluro orange you typically get on dive watches (having said that, the minute hand is pretty bright). No, the orange on display here is much more evocative, with creamy, almost burnt tones that add a warm, vintage vibe that works superbly with the all-black look.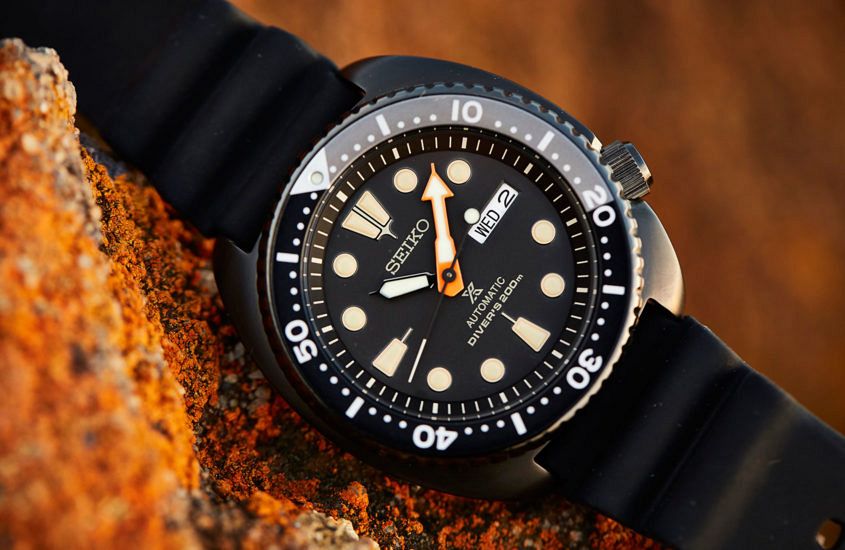 The strap is Seiko's newer style silicon, with a black metal keeper, and the movement is the Calibre 4R36. No word yet on just how limited this watch is, and delivery in Australia is expected in early 2018. Until then, these photos will have to do.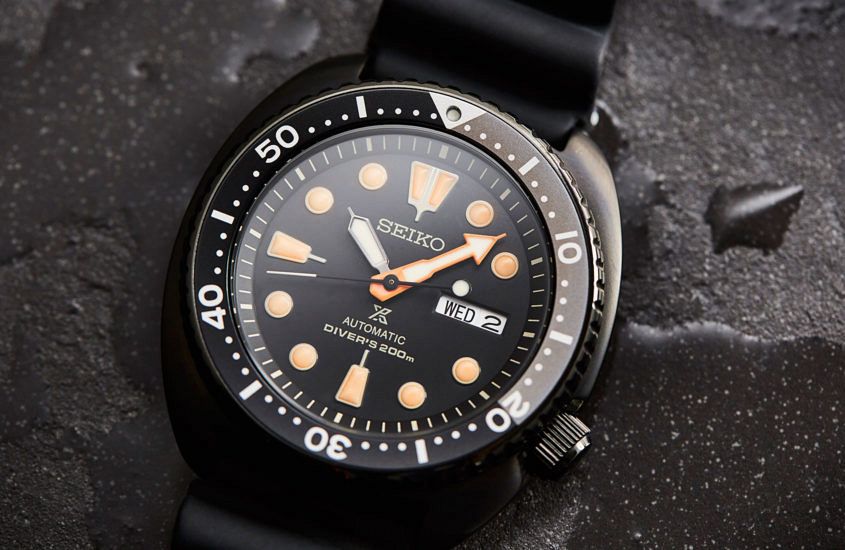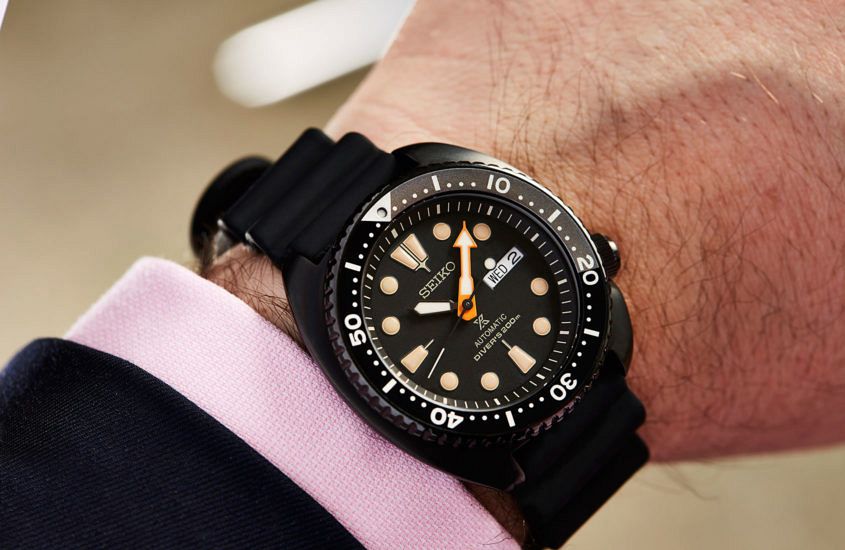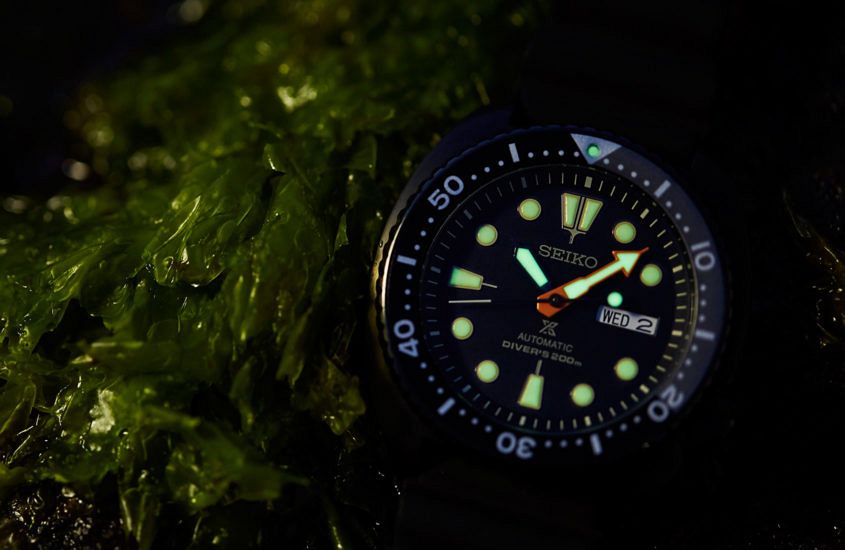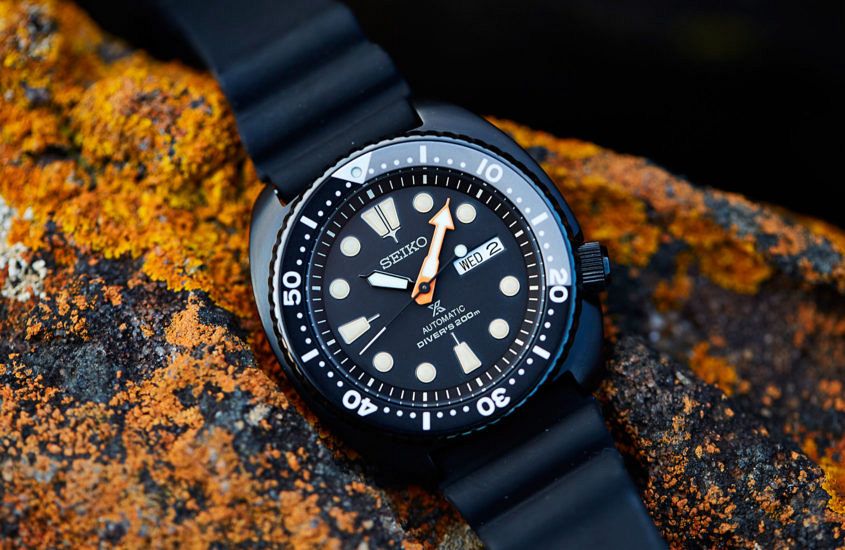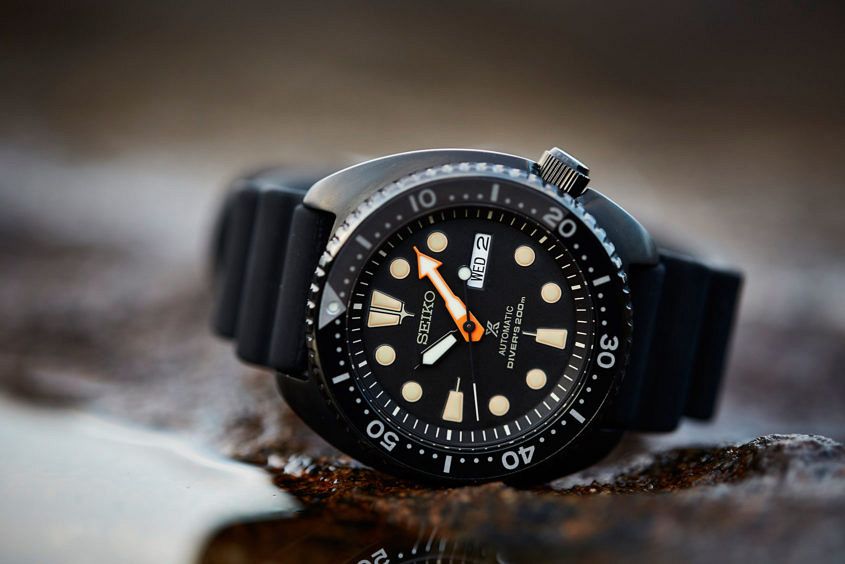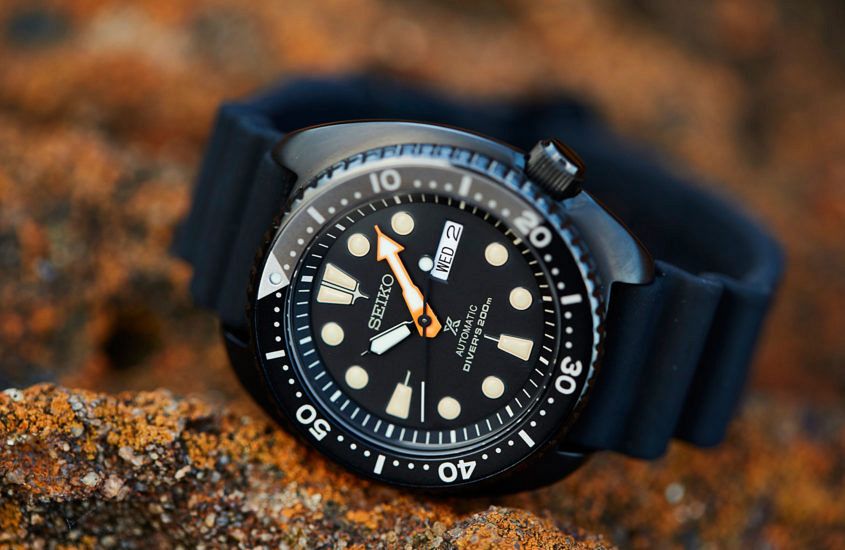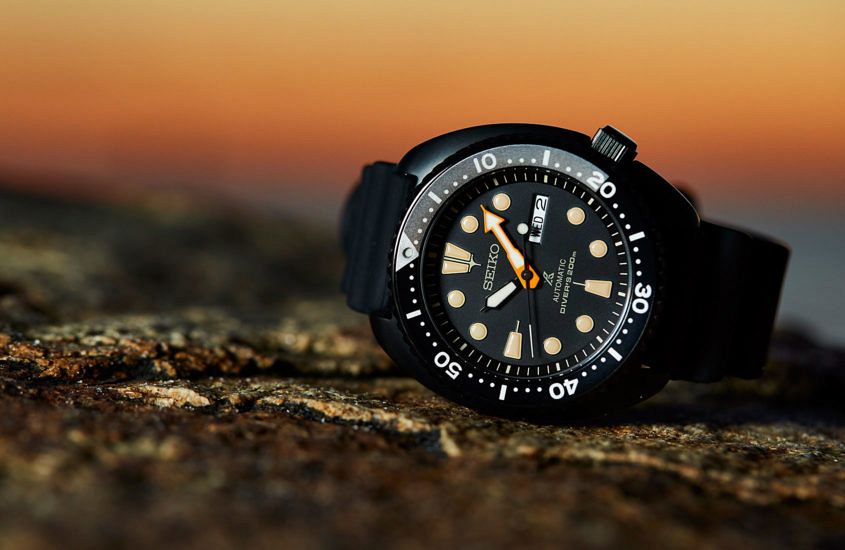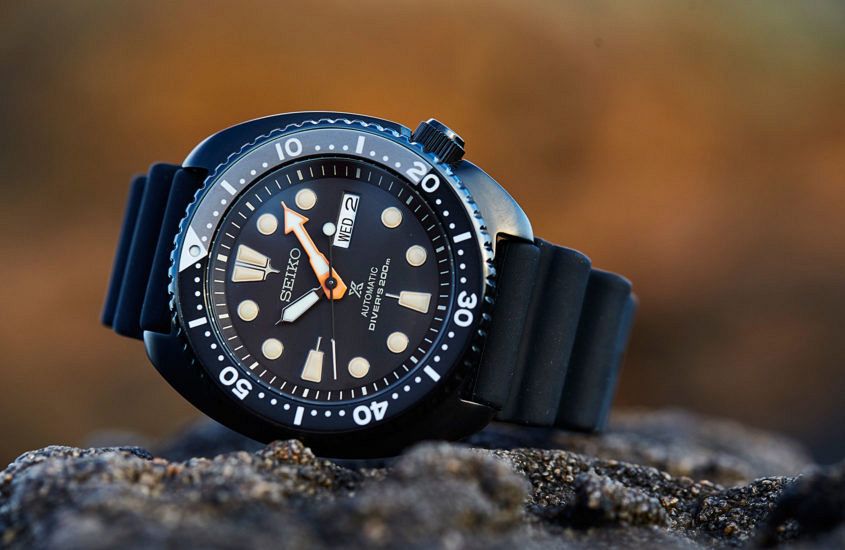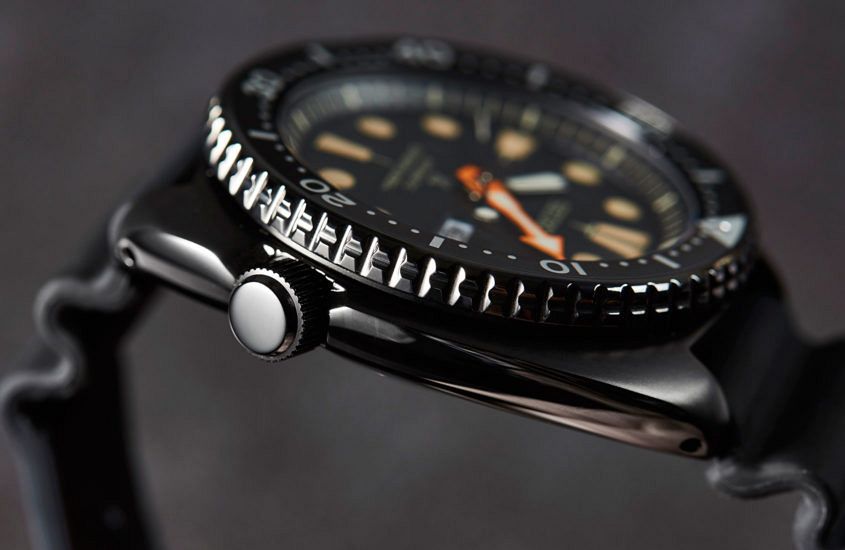 Seiko Prospex SRPC49K Australian pricing
Seiko Prospex SRPC49K, $750