Seiko's distinctive shrouded diver (commonly called the 'Tuna Can') is a real cult model, due in equal parts to its indestructibility and its distinctive design. It's a watch that stands out from across the street, or in five metres of murky water — depending on how you like to use your dive watches.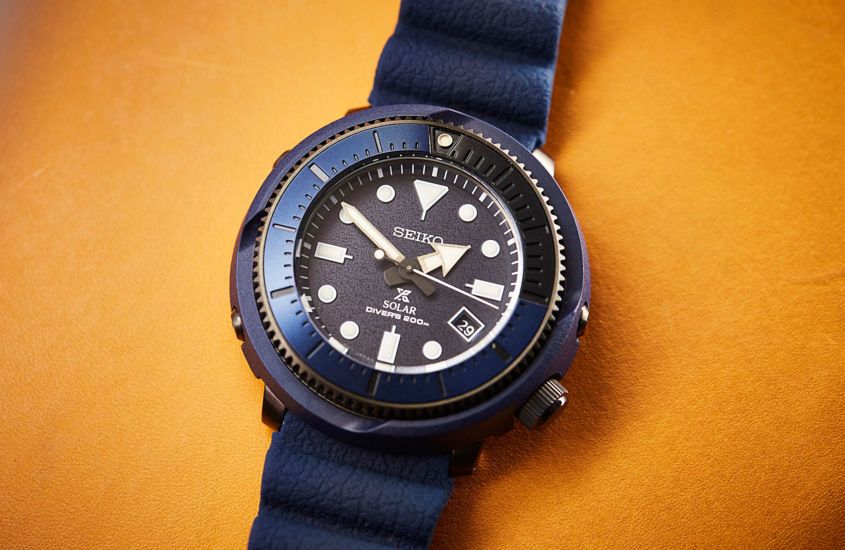 Having said that, this solar-powered iteration — one part of a trio — is aimed more at a topside clientele, as the 'Street Series' sobriquet suggests. The series is offered in three colours — navy blue (which we've got here), an olive-y green and grey. The colour is due to the silicon strap, the shroud, the bezel and the dial. And for all that this is a lot of colour, the lack of contrast or superlative (dare I say flashy) design elements give the Street Series watches a serious, purposeful sensibility. They will also go quite well with a variety of outfits, which is a boon.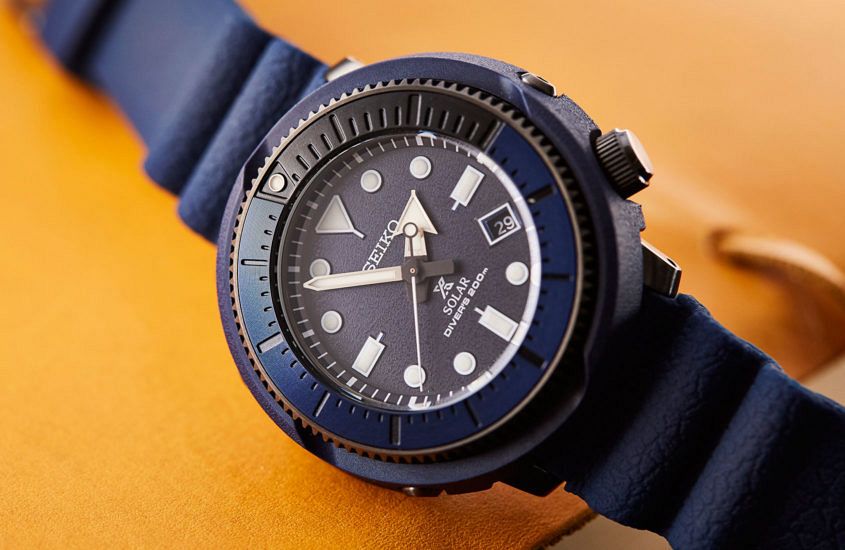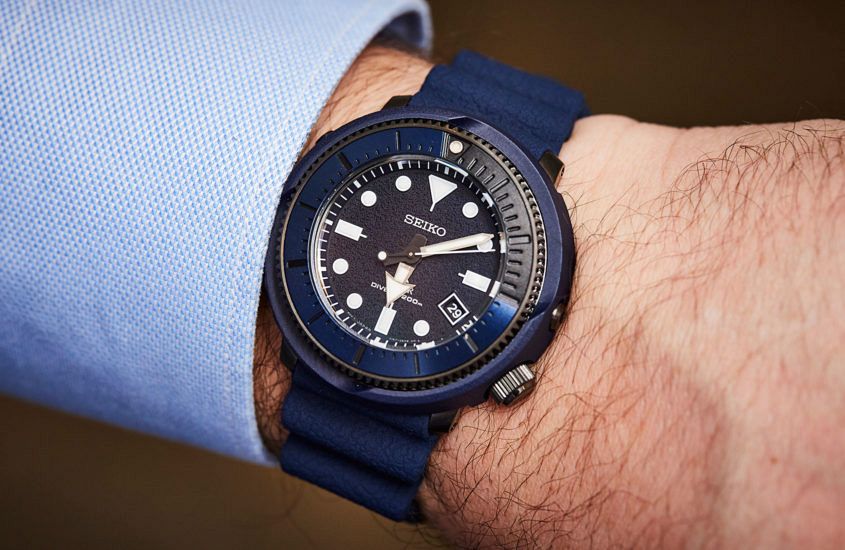 But don't be mistaken for thinking that these watches are style over substance. They're still every millimetre the legendary Seiko diver — all 47 of them. They're rated to 200 metres, and generally considered to be bombproof (don't test the theory). Adding to the reliability is the fact that this watch is packing a solar-powered movement (not that you'd immediately notice — the dial doesn't look at all like a solar cell), meaning that as long as there's light, there's power (with a reserve of 10 months at full charge). And because it's solar, it's obviously quartz, which helps on the accuracy side of the equation too.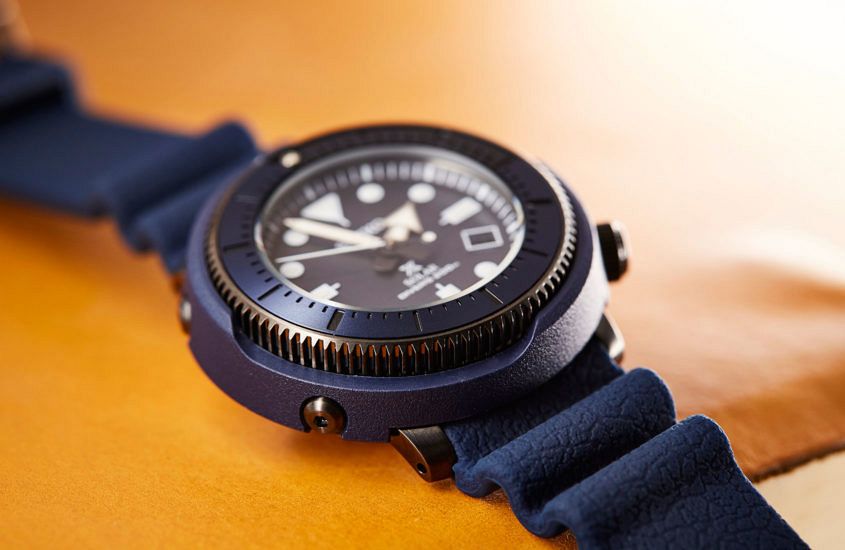 Beyond all the details of cases and colours, the simple fact is, these watches are cool. Plain and simple.
Seiko Prospex 'Street Series' Solar Diver SNE533P price