Mastering the creation of a material that was first conceived more than 400 years ago while simultaneously bringing it into the 21st century is no mean feat. But that's exactly what Seiko has done with its silky smooth Presage Arita Porcelain Dial SPB093.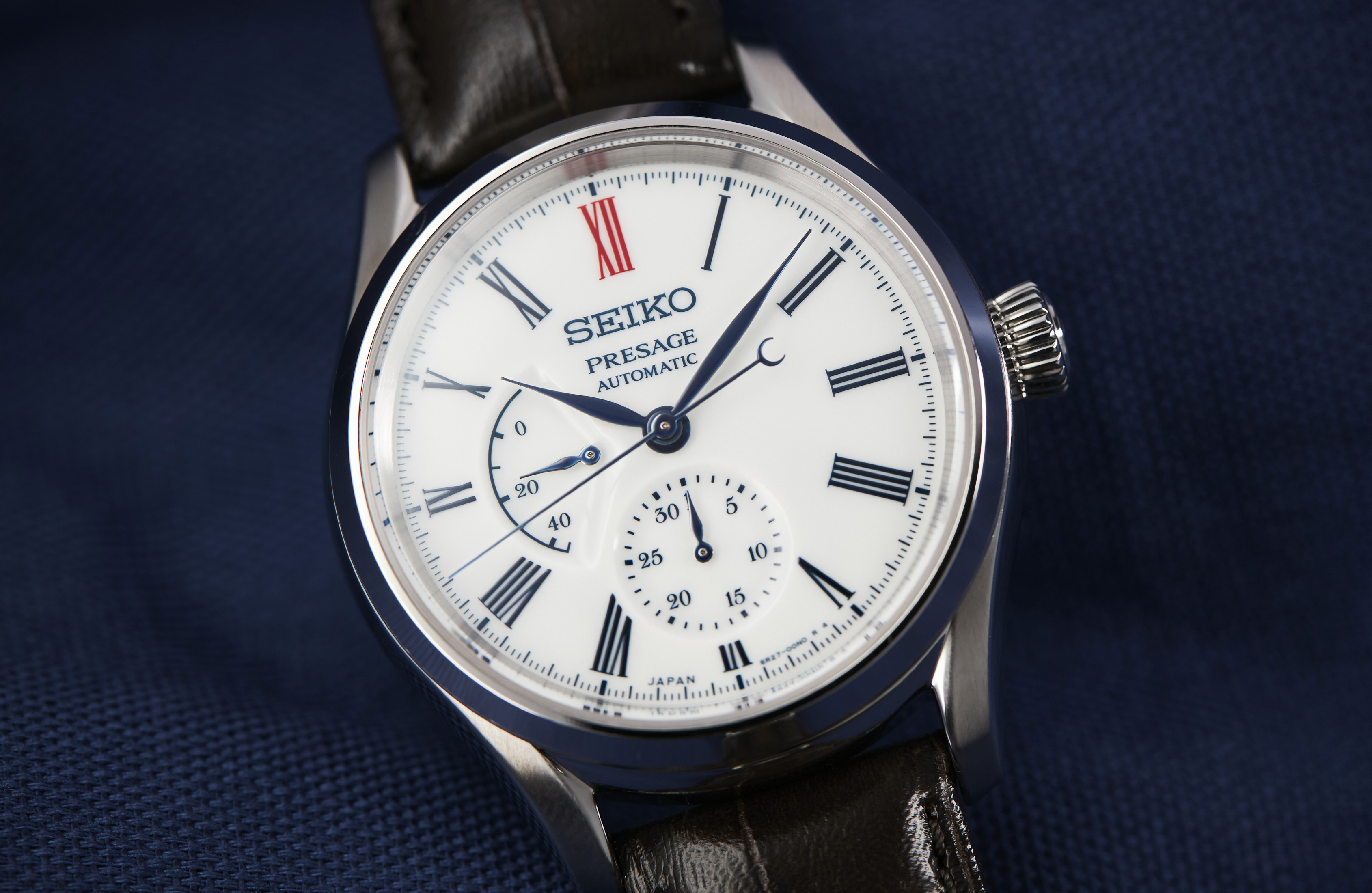 Widely regarded as some of the nicest and most ornate on the planet, Arita porcelain hails from the small town of — as the name would suggest — Arita, which is located in the Nishimatsuura District of the Saga Prefecture, Japan.
It is a gorgeous material to behold, and its esteem is most certainly founded. However, it is quite fragile, and Seiko ran numerous tests with traditional Arita porcelain before ascertaining that it was not strong enough as a dial material to withstand the rigours of a daily worn timepiece.
The Japanese watchmaker surely thought that some reinventing of the potter's wheel was in order.
Luckily, though, a new type of Arita porcelain had in fact already been developed just three years ago, and it was said to not only retain the defining aesthetic qualities of the famed material, but possess a strength four times that of normal Arita porcelain.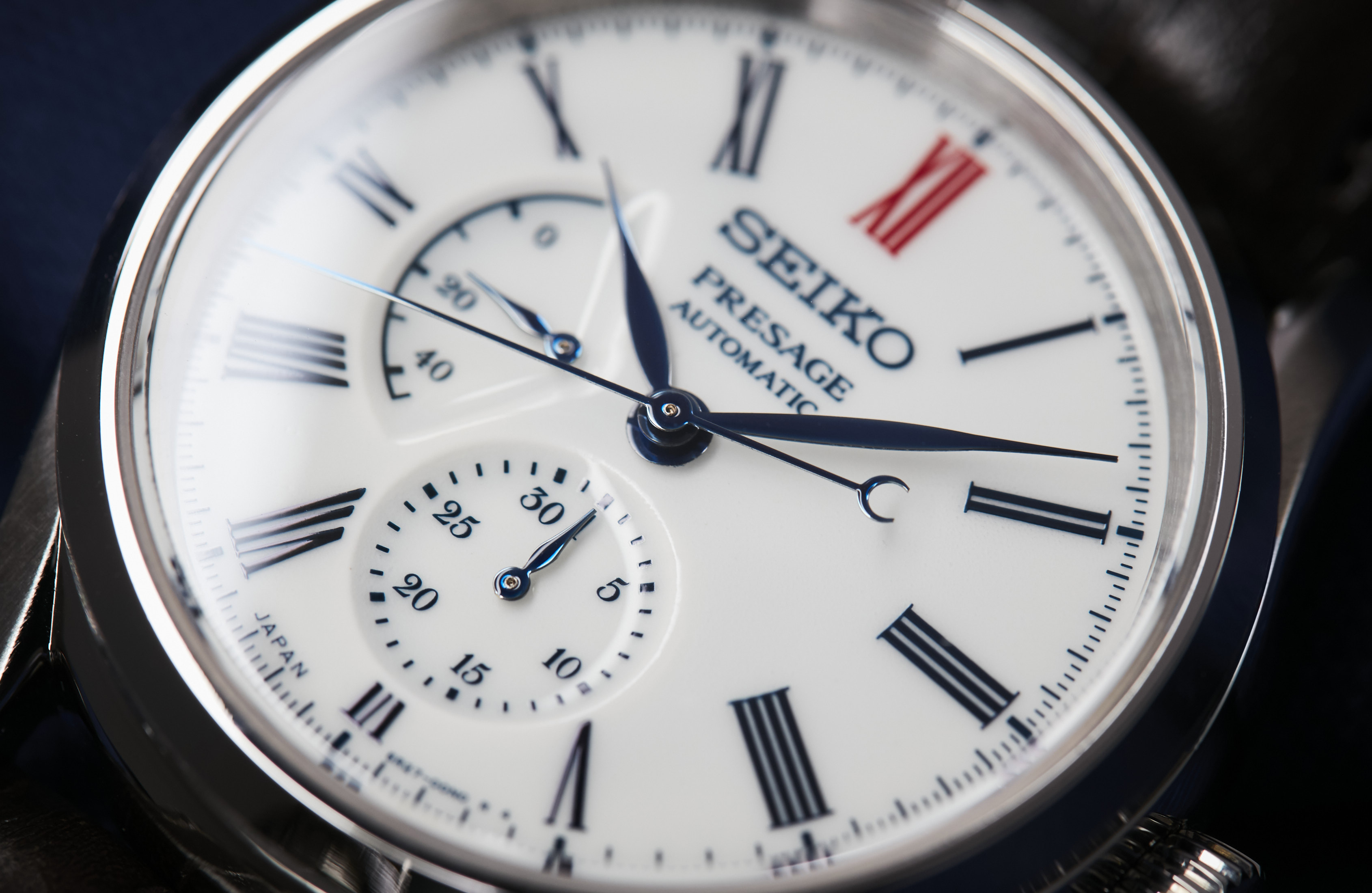 The rest, as they say, is history, and having now spent some time with this watch, I have to admit, much like the rest of the Presage collection, SPB093 offers exceptional value for money.
The timepiece's dial is a resounding success and, boy oh boy, is it arresting. The creamy, satiny white tones play and interact with the light like few other watches on the market — it truly is a one-off.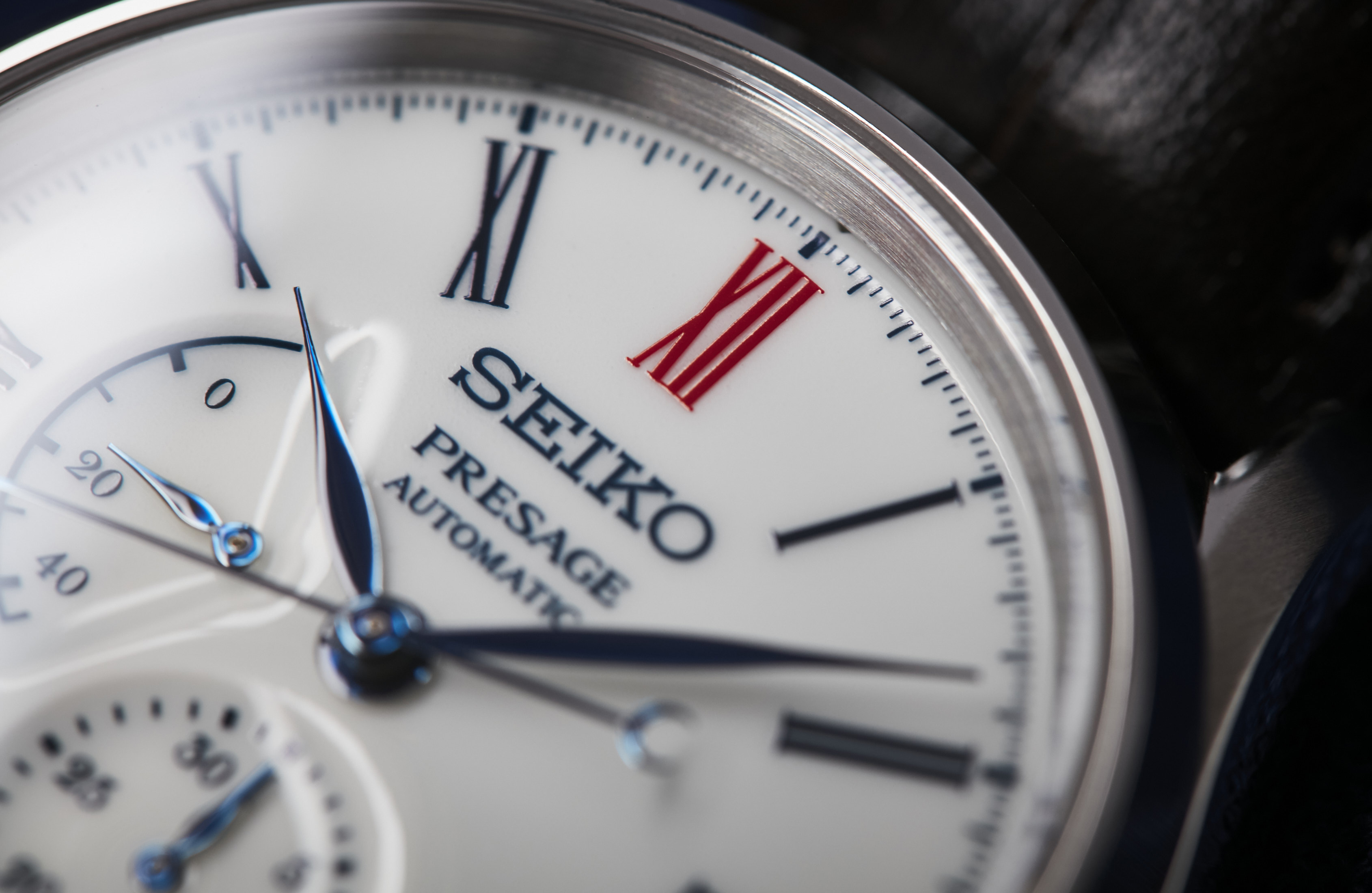 And when accompanied by its blued steel handset and charming matching blue Roman numerals (apart from the striking red XII), it makes for one of my favourite dress watches of the year.
Another exceedingly difficult and neat trick of the dial is the indented sub-dials located at six and nine o'clock that display the date complication and power reserve complication, respectively. Achieving this sunken construction is no mean feat, and it's all down to the expertise of Hiroyuki Hashiguchi, a master craftsman of the iconic porcelain, who works for one of Arita's oldest manufacturers.
SPB093 isn't resting on the laurels of its pearly white pearler of a dial, however, because everything else about this watch is equally as impressive.
The curvaceous stainless steel case, which features both brushed and polished elements, measures in at a highly accessible 40.6mm across and a middling 14.1mm thick. And, when accompanied by its softly tapered lugs, the watch fits snugly under all but the tightest of cuffs, easily fulfilling its dressy remit.
The attractive case is capped by a domed or "dual-curved" sapphire crystal that has been treated to an anti-reflective coating, making legibility a breeze. In addition, the case back also features crystal, which allows you to admire the timepiece's in-house movement.
Speaking of which, it's Seiko's capable, expertly finished Caliber 6R27 and it features self-winding, 29 jewels, 45 hours of power reserve, an operating frequency of 28,800 (4Hz) vibrations per hour, as well as the aforementioned date and power reserve complication.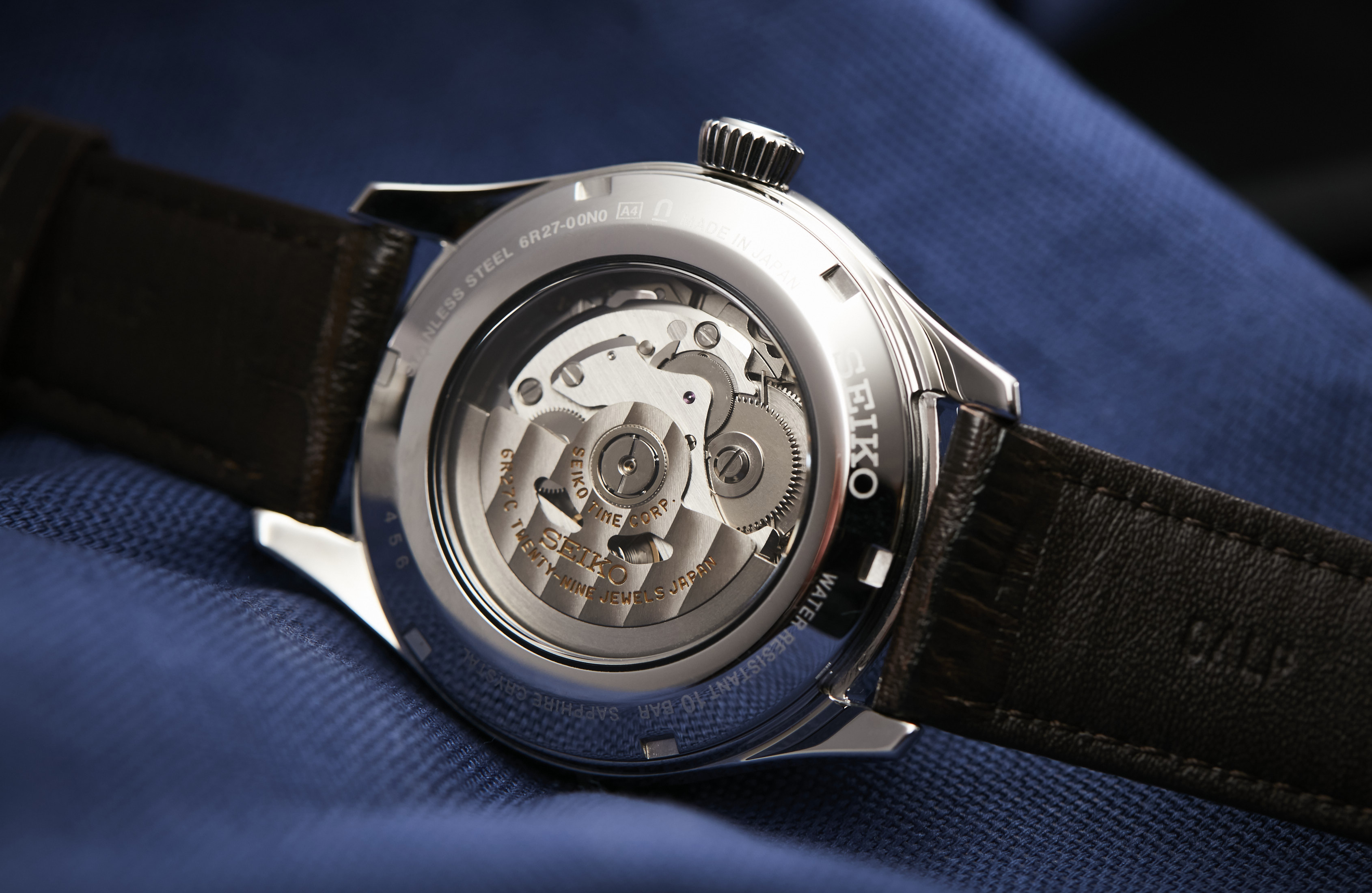 SPB093 is mated to an apropos chocolate brown crocodile leather band that utilises a stainless steel triple folding clasp and complements the watch very nicely indeed. However, one small gripe: as always with Seiko, in my opinion the leather band feels like it's been put on backwards, but I'm sure that staunch Seiko devotees enjoy this quirk … even if I do not.
Anything that mixes something old-world and new runs the risk of becoming nothing more than a mangled, poorly judged pastiche. But Seiko has nailed it — SPB093 not only pays homage to a traditional Japanese art form, it represents an admirable, inimitable dress watch at an unparalleled price point.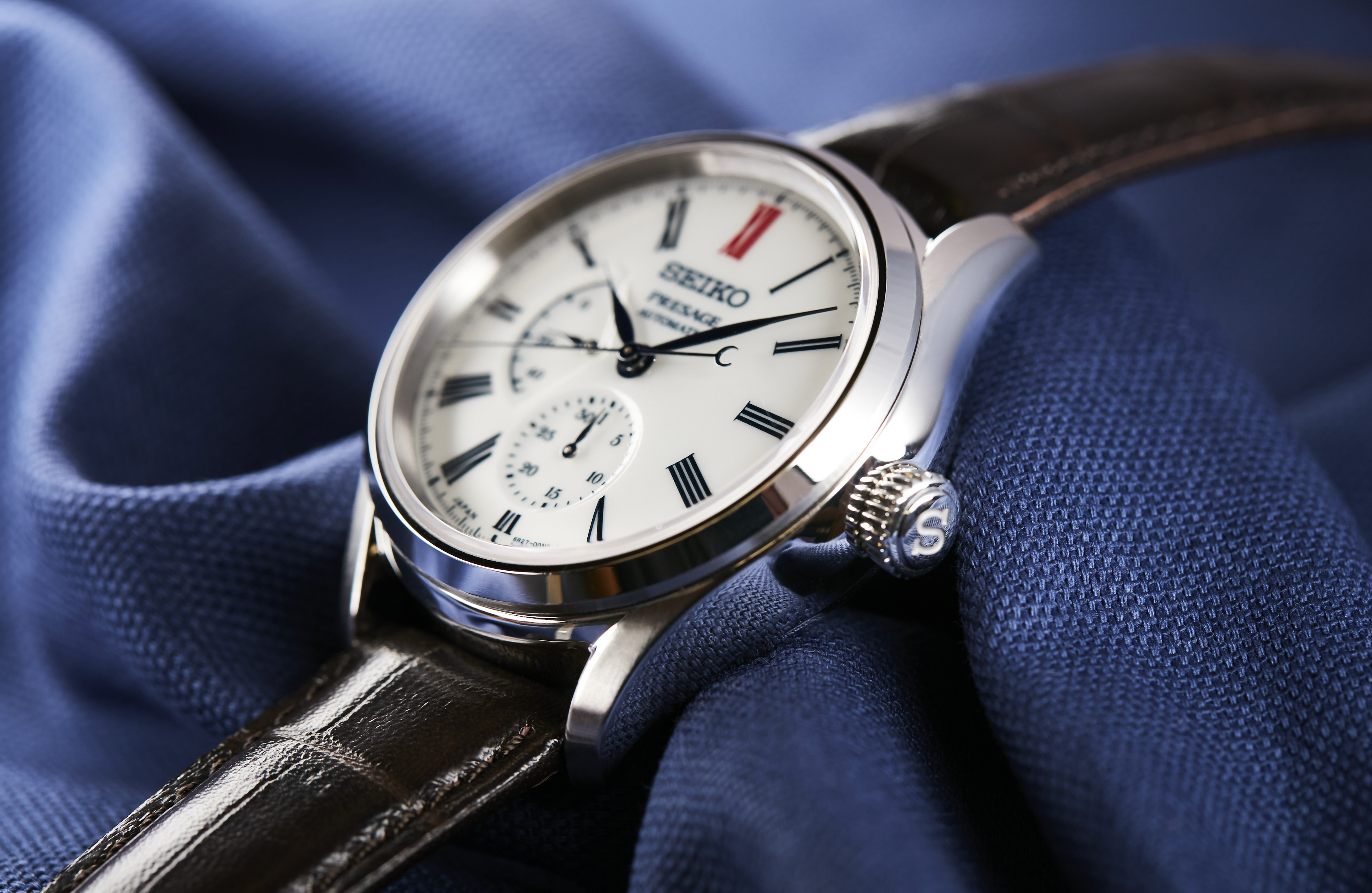 The Seiko Presage Arita Porcelain Dial SPB093 pricing and availability:
The Seiko Presage Arita Porcelain Dial SPB093 has a recommended Australian retail price of $3200 and is available at Seiko Boutiques and selected Seiko retail partners.
Made in partnership with Seiko. However, the opinions expressed in this article are our own in accordance with our Editorial Policy.