Editor's note: With all the action of the Australian Open now well and truly underway, and following on from news that Seiko and tennis ace Novak Djokovic have just unveiled their latest limited edition timepiece, we thought we'd take another look at their 2019 collaborative special – the Seiko Astron Novak Djokovic Limited Edition SSE174J.
Tennis great Novak Djokovic and Japanese watch manufacturer Seiko began their (doubles) partnership at the beginning of 2014. Just a few months later, Djokovic regained his position as world number one – a ranking he then held for 28 months straight. Coincidence? Perhaps, but whether it's causation or correlation, the fact remains that the partnership has been an exceptional one for all involved. Especially us, with Seiko releasing a slew of stellar limited editions that celebrate the tennis legend's achievements over the years since.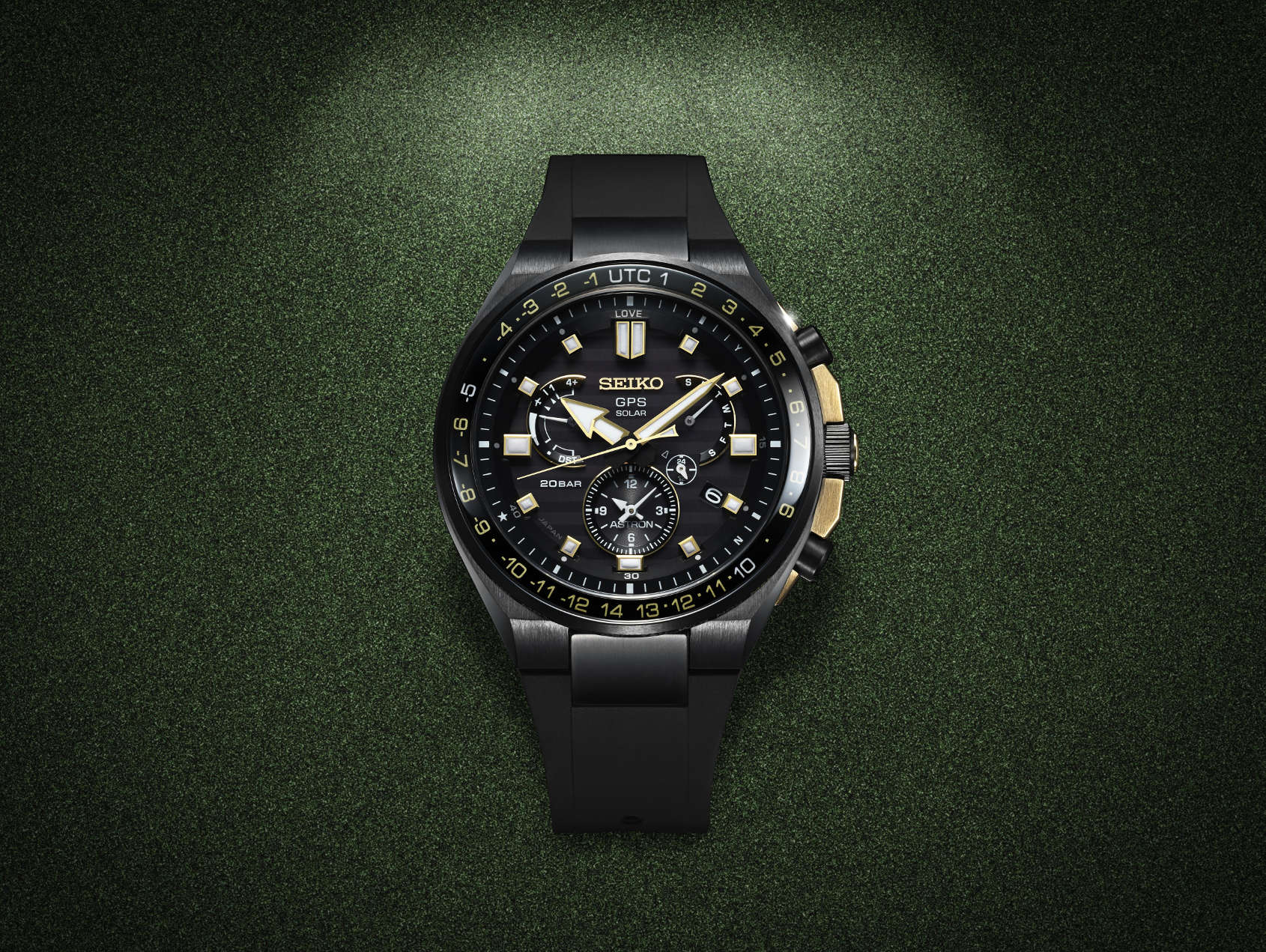 The latest ace to be rocketed over the net is Seiko's brand-new Astron SSE174J, and keen-eyed tennis and watch fans may have already spotted it on the champion's wrist this year, as the comeback kid lifted his trophies and achieved the impossible by clawing his way back from a ranking low of world No. 22 in May to ending the season as world No. 1.
Like all other Astrons, whenever the dial of the Novak Djokovic Limited Edition SSE174J is exposed to direct sunlight, it's simply adjusted to the precise local time at the touch of a button – via GPS signals that it receives through an under-the-dial ring antenna. Not only does this exposure to bright light keep the watch on time, but it also charges its battery, so there's no need to ever open the caseback for a battery change and risk that hefty 200 metres of water resistance.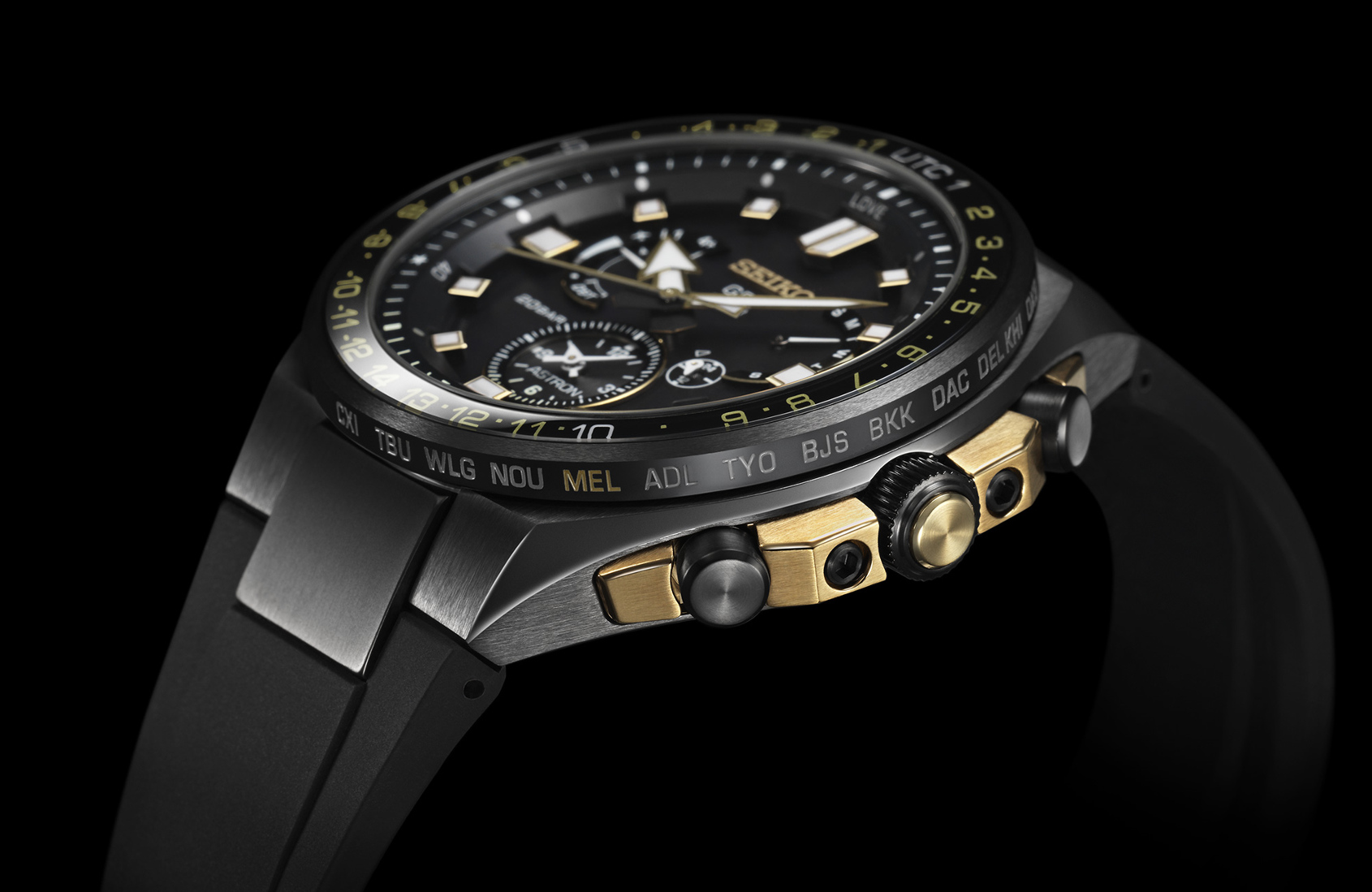 Speaking of the case, it measures 46.7mm across and is crafted from titanium before it's coated with Seiko's super-hard black coating, with golden crown guards accented by highlights of gold on the dial. A colour combination that Seiko say was inspired by Novak's "aggressive yet controlled style of play". On top is a black ceramic bezel, with UTC codes surrounding its outside, and the four Grand Slam cities of Paris, London, New York and Melbourne highlighted in gold to commemorate Novak's career Grand Slam wins. Subtle nods are also made to the game and the world number one's achievements by the tennis point system – Love, 15, 30 and 40 being used for minute markers, and a star at 8 o'clock that honours Novak Djokovic as one of only eight male players to achieve a career Grand Slam.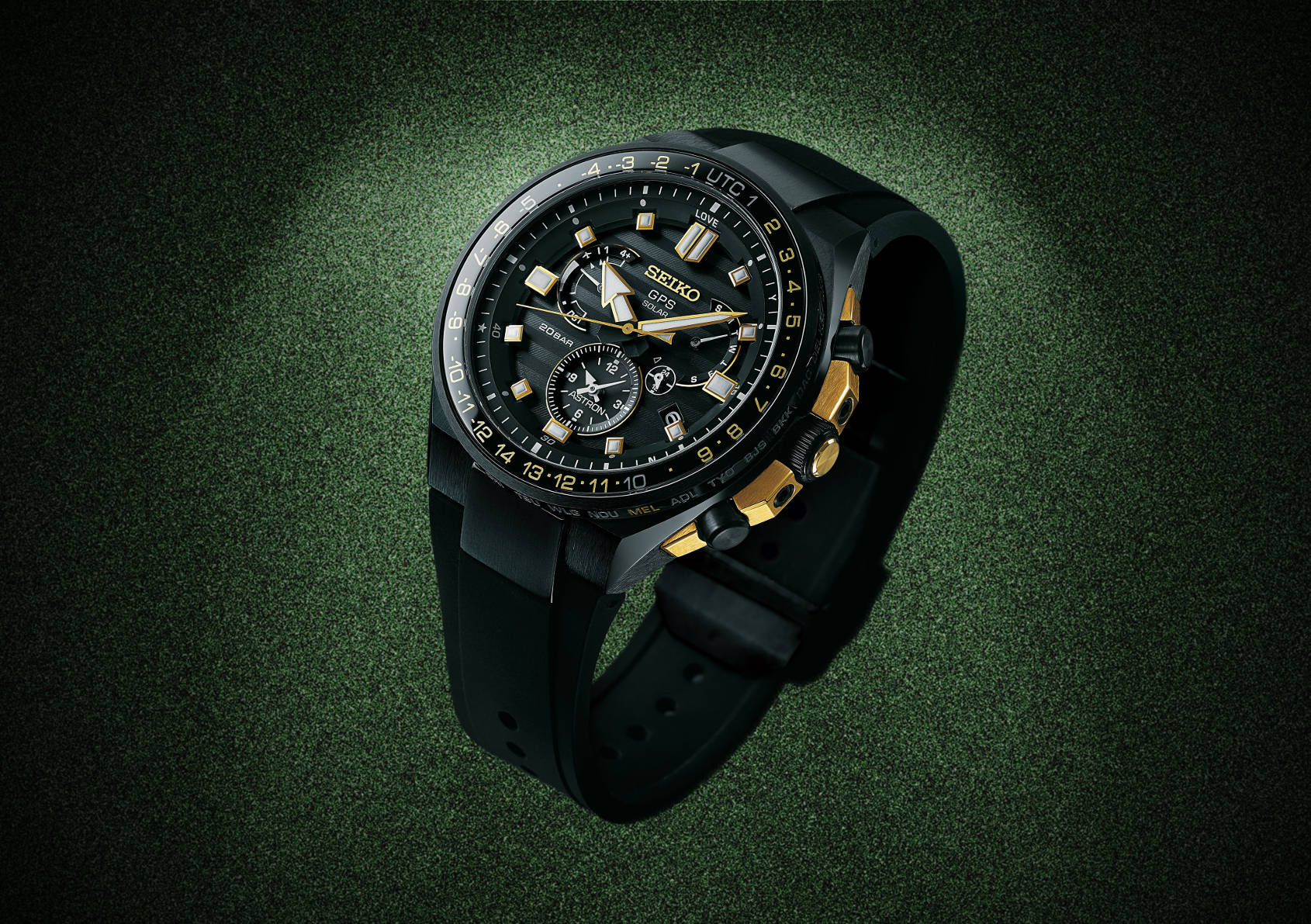 As you'd expect, legibility in any light shouldn't be an issue, with liberal amounts of Seiko's LumiBrite applied to the dial's hands and indexes, as well as some of the markers of the UTC scale on the bezel. And all the information a globetrotting tennis champion could ever need is right there on the dial, with a dual-time function, both day and date displays, an am/pm indicator, and a power reserve display.
The Seiko Astron and Novak Djokovic. A game, set and match made in heaven.