We may only be three months into 2020, but Seiko is dropping new novelties like the world could end tomorrow … which, given the current state of affairs, does feel ever so slightly plausible. Anyway, I know what you're thinking: "enough of the doom and gloom, what about the watches?"
Well, the Japanese watchmaker has released myriad new timepieces so far, some limited and some not, across their various collections. So we thought we'd round them up, present them to you and then, in a manner not dissimilar from the tasks my former educators had to undertake, give them a report card rating. Let's hope Seiko has performed better than my scholastic efforts.
The Seiko Astron Novak Djokovic 2020 Limited Edition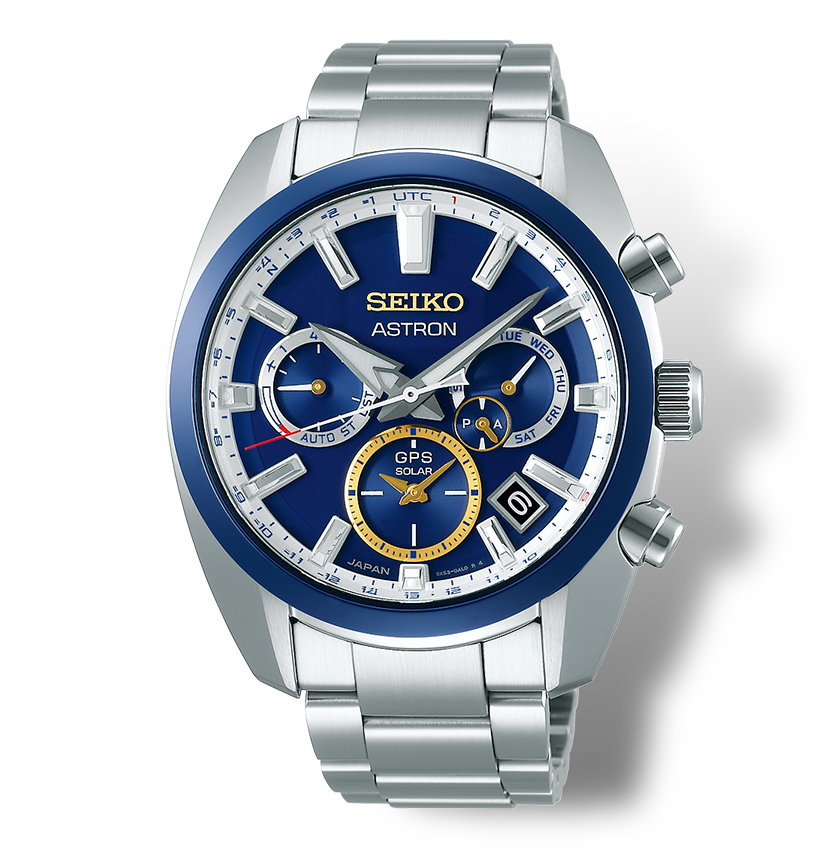 Report card score: A
Seiko really came out swinging with their first unveiling of 2020, paying homage to their long-term partnership with current World No. 1 tennis ace and 2020 Australian Open winner, Novak Djokovic. The Seiko Astron Novak Djokovic 2020 Limited Edition picked up where the 2019 edition left off; however, while last year's Djokovic Astron rocked a black-on-black aesthetic with some serious stealth vibes, the 2020 incarnation was all about celebrating both the colours of the Serbian and Japanese national flags – red, white and blue. This watch, much like Djokovic's first serve in a Grand Slam final, is an ace.
Seiko Prospex The Black Series Limited Editions
Report card score: A+
Few watchmakers know how to "murder out" a watch like Seiko – their all-black timepieces, especially their amphibious ones, are some of the best in the biz. In January, they released three new Prospex dive watches with effortlessly cool, dark and brooding aesthetics, as part of the aptly named "Black Series Limited Editions". The three watches in question — SPB125J1, SLA035J1 and SSC761J1 — were all knockouts and, unlike other limited edition Seikos of late, they didn't have a recommended retail price comparable to that of a used Toyota Corolla. In fact, the only disappointing thing about these releases is that the SLA035J1 model is not being sold in the Australian market. Grey market scouring awaits …
Seiko 5 Sports Brian May Limited Edition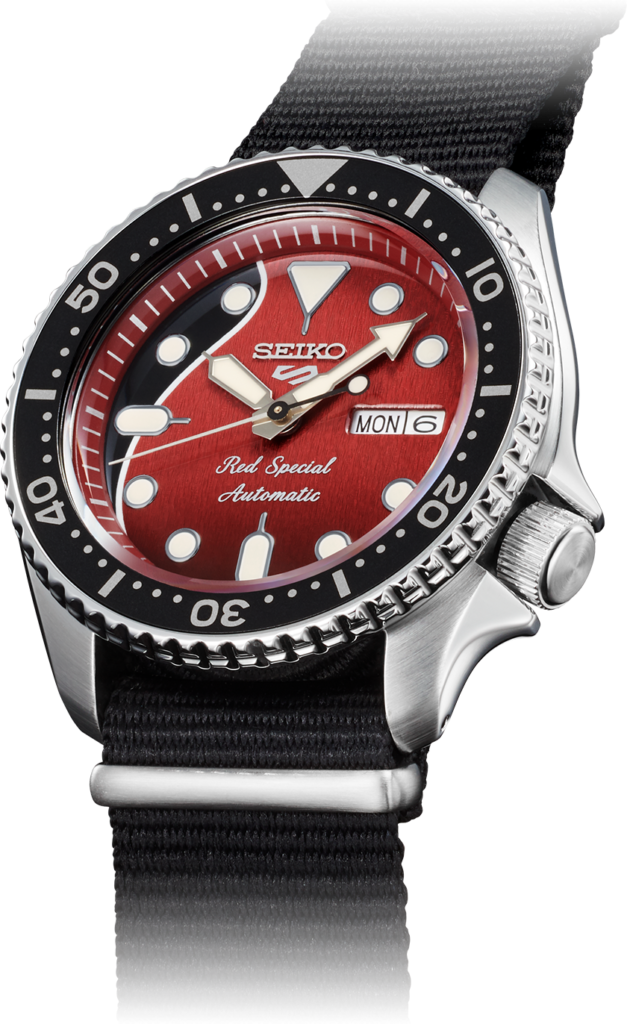 Report card score: A+
Perhaps one of the weirder collaborative timepieces, the Seiko 5 Sports Brian May Limited Edition is, despite its obscurity, really cool. May, lead guitarist for arguably one of the greatest rock bands of the 20th century, Queen, has been a longtime fan of Seiko, and when the Japanese watchmaker approached the rock god to create a limited edition timepiece, May knew he wanted to make something special. So, the watch you see here has been styled to look like the man's first ever guitar, which he and his father made from scratch, by hand. As such, the watch has been adorned with the same name as the storied guitar, the "Red Special", the lettering for which can be found on the dial. And sticking with the dial for a moment … it's awesome, and has been styled to mimic the red woodgrain of the guitar. Just 9000 examples of this righteous watch will exist, and I can confirm, I will be copping one.
Seiko Porco Presage Limited Editions
Report card score: C+
Unveiled last week, these rather odd-looking timepieces are Seiko's way of honouring the famed Japanese animated film Porco Rosso. Released in 1992, the cult movie was created by the prolific Japanese animation studio, Studio Ghibli. Seiko chose to celebrate the animated title by creating two truly unique and striking timepieces from their Presage collection. Limited to 500 examples, SNR047J1 is a white three-hander with power reserve indicator, and it features Seiko's storied Calibre 5R65 Spring Drive movement, as well as a host of styling cues that are meant to depict the cockpit of the plane that Porco Rosso's protagonist, Porco, flew in the film. Limited to 600 pieces, SRQ033J1 is a black chronograph that features Seiko's self-winding Calibre 8R48 movement. Both dials are enamel, which have been expertly created by famed craftsman Mitsuru Yokosawa. Likewise, both watches feature sapphire crytsal display casebacks that feature a Porco motif and engraved lettering that reads: "A pig that does not fly is just a pig" in Italian. Why did these oddballs score so poorly on their report cards? Well, they're pretty darn pricey, with SNR047J1 retailing for $8800 and SRQ033J1 $6200. That's a lot of money for some watches with a cartoon pig on the back of them.
Seiko Diver's Watch 55th Anniversary Limited Editions
Report card score: B-
Another of Seiko's latest novelty unveilings of 2020, this trilogy of Prospex dive watches celebrates the 55th anniversary of Seiko's first-ever amphibious timepiece. However, this release doesn't just pay homage to the one watch, but rather the Japanese watchmaker's first decade of creating dive watches. As such, the three timepieces — the Prospex SLA037J1, Prospex SLA039J1 and Prospex SLA041J1 — are each revivals of models released in 1965, 1968 and 1975, respectively. All three of these timepieces have been given a "Blue-Gray" aesthetic, which is quite gorgeous, and Seiko is keen to point out that though the watches may look vintage, they're anything but, possessing the very latest in material and technological innovation, which goes some ways to explaining the price point, which is between $6950 and $10,500.