Why did the second Paul Newman Rolex Daytona sell at auction for the "bargain" price of $5m?
Thor Svaboe
Nothing over $1 million can really be called a bargain. Particularly when it's a mere wristwatch from the Swinging Sixties. Yet we all know the stratospheric values paid for Paul Newman's Rolex Daytona 6241. The first one went for a mind-boggling and (then) world record $17.8 million USD back in 2017.
Fast forward to the here and now. We are at the end of 2020, a year of slow turnover sure, but not across the board – the huge Chinese market has already picked up with YOY sales considerably up from 2019.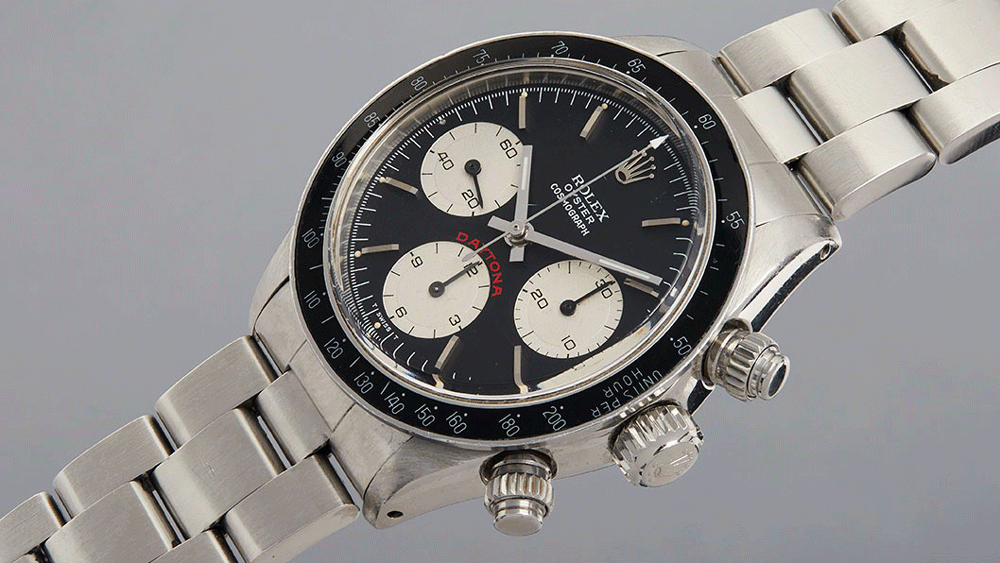 But earlier this month, Racing Pulse – a New York auction by Phillips in association with Bacs & Russo – sold Paul Newman's other Daytona. This one had a dark reverse panda dial and was still delightfully clean and crisp after half a century. Being a significant Rolex, this was snapped up for $5,475,000 US – a considerable sum, of course, but a relative bargain compared to Newman's previous Daytona, given that it sold for 70 per cent less.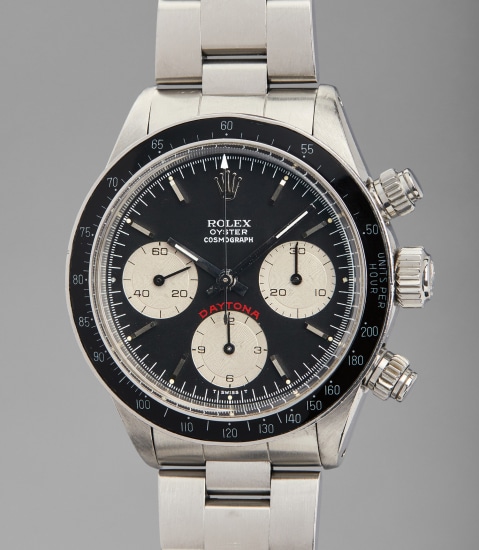 The Phillips/Bacs & Russo auction still achieved some phenomenal results. It included a record sale for any Heuer, the iconic Heuer Monaco ref. 1133 owned by Steve McQueen – yes the one from Le Mans – that fetched $2,208,000 US.

But why the bargain price for Newman's 6263 reverse panda Daytona? We asked a man in the know.

Enter former Phillips man Paul David Maudsley with some sobering words of wisdom:
To answer with my expert head on, the $5.4 million most certainly wasn't a measly amount. The watch model itself is $100,000 to buy today in the vintage marketplace, so that's still $5,375,000 of provenance. 
I'm often asked what value provenance makes. It's impossible to say as it all depends how much there is, how cast-iron it is, and whom it's associated with. This watch had everything and more. There was lots of chatter prior to that sale on forums and Instagram, based on Newman's original Daytona which sold very high.  That was a $200,000 watch to buy today, so achieved $17.6 million of provenance!
"One swallow doesn't make a summer" is what I say a lot and the differences in the watches cannot be compared. I think that result on December 12th was a huge success for Phillips and the seller. I'm sure this exceeded their expectations. It certainly did mine. The McQueen Monaco, whilst getting a slow start off the block with bidders, eventually found its rhythm and that was also a fantastic result. Provenance again was exemplary. It was hotly contested and in the end, I believe, went to a collector with links to motorsport and of course deep pockets.
To underline Paul David Maudsley's insights, this magnificent 6239 Daytona from the very same auction also went under the gavel for $529,200 US, despite boasting a perfect solid gold case.
Peruse all the results from the Phillips auction here