Let's be honest, Antiques Roadshow isn't always the most enthralling of television shows – it's not going to goad you into teetering on the edge of your seat, hanging off every last word of the inevitably gingham-clad, stodgy presenter.
However, sporadically, there are some complete gems that come up on the show for peeps like you and me who adore all things watches.
A classic example of this infrequent brilliance is the time that a chap from the States brought in his 1963 Rolex GMT-Master "Pepsi".
It's not just any old Pepsi either – this steel professional timepiece has got more than a few rarities adorned on its heavily patina'd dial.
For a start, it was sold new at Tiffany & Co. in New York, and that of course means that its dial is "Tiffany-signed", which is a huge boon.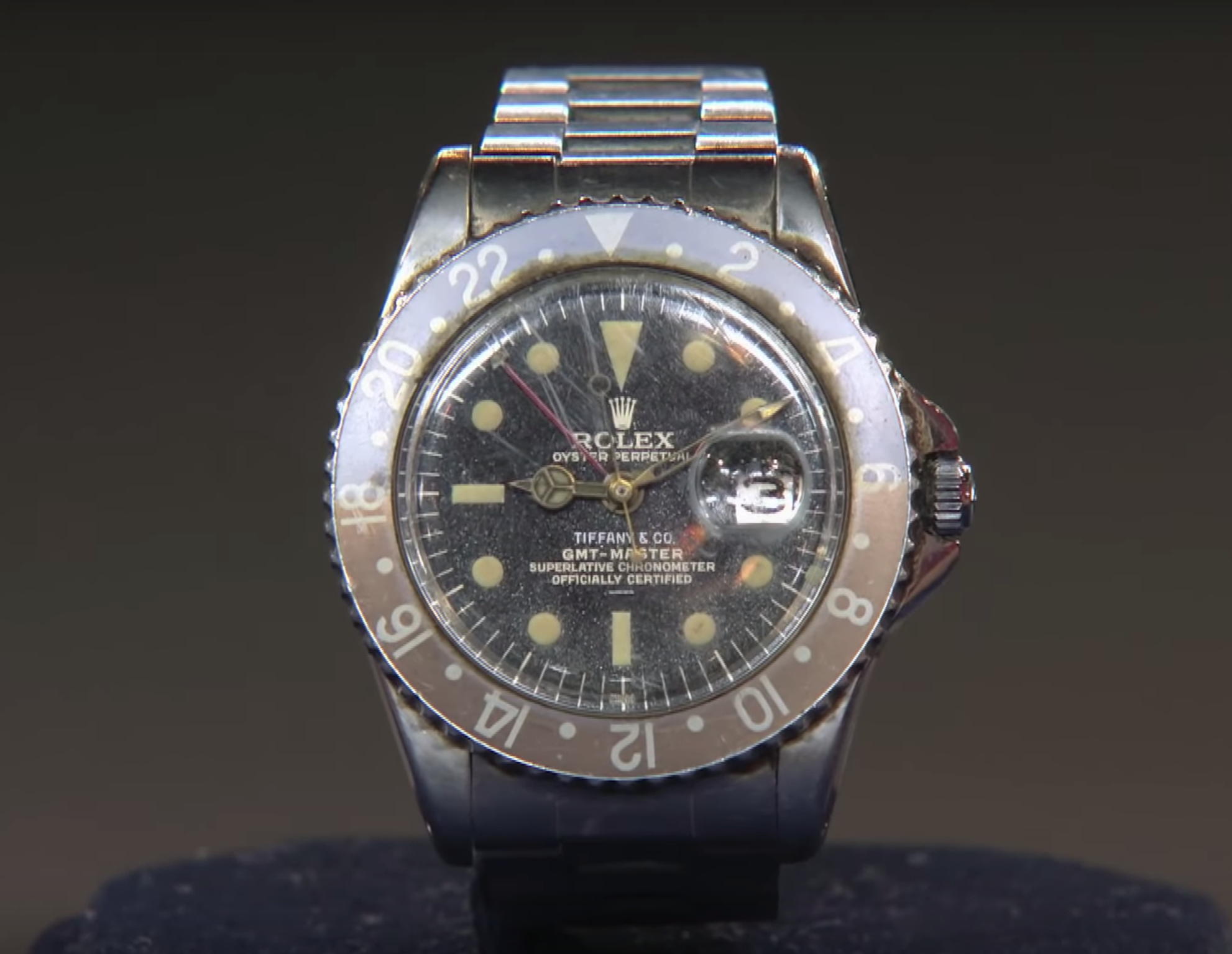 Additionally, the faded gilt dial (another paucity) has the rarified underlined "Officially Certified" text.
This gives the GMT an unquestionable one-two knockout combo for collectors.
What's even cooler about the watch is that the owner has worn it every single day for the last 40 years, and rather amusingly, to drive home that fact, the video cuts to the gent's wrist and lo and behold, there's a powerful 39mm-sized tan line.
If you've got five minutes to spare, this video is definitely worth a watch, especially when you find out how much it's worth.