To say there was quite a bit of controversy when Rolex unveiled the two-tone Sea-Dweller ref. 126603 at this year's Baselworld is, at the very least, an understatement.
In fact, there was nothing short of a litany of disparaging comments, which varied greatly in context, and ranged from questioning the two-tone Sea Dweller's validity as a proper dive watch, to whether or not Rolex had completely taken leave of their senses.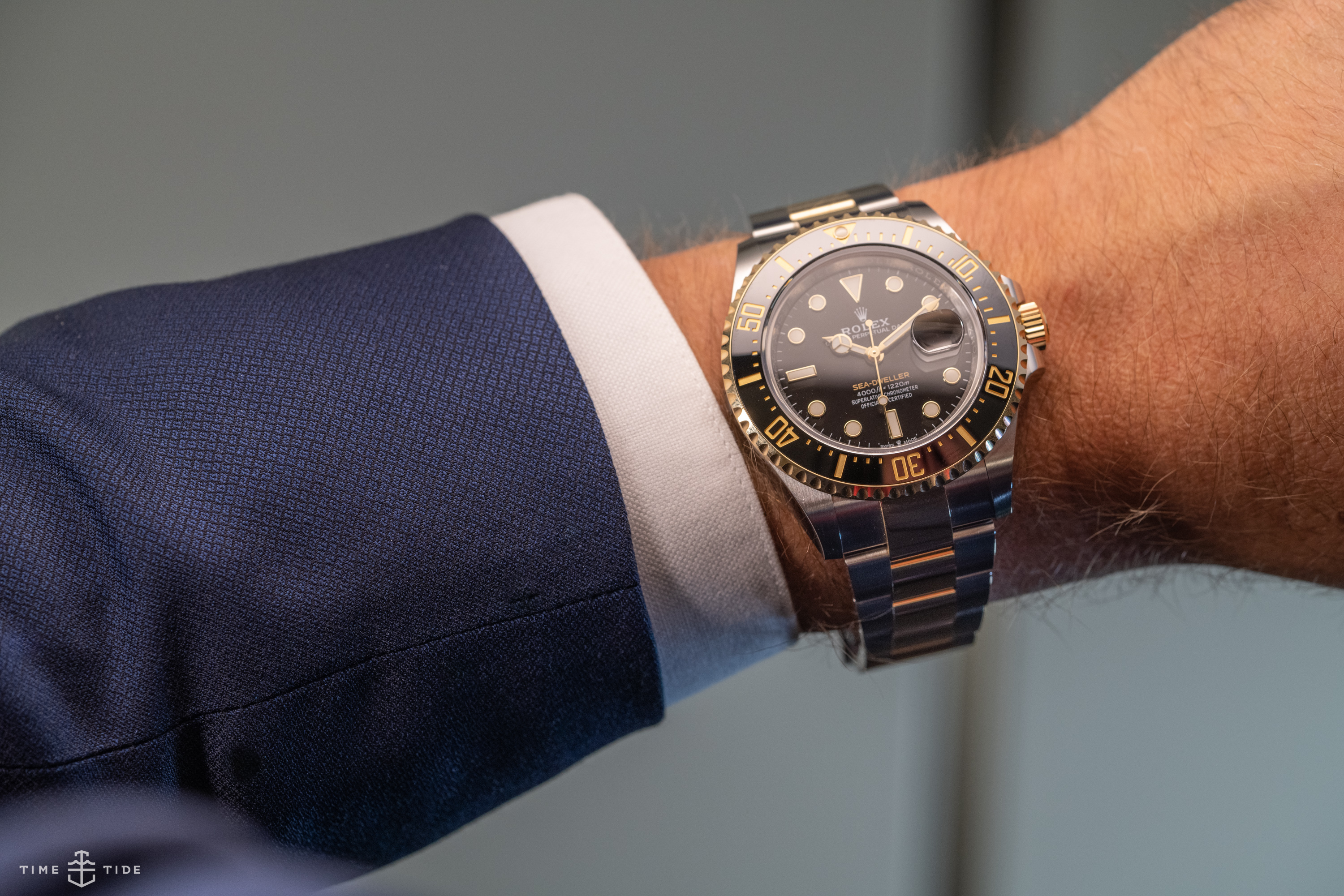 Keyboard warriors and vocal detractors aside though, and more than six months on from the notorious reveal, has the Rolex Sea-Dweller been an unmitigated failure, devoid of appreciation or desirability?
Of course not … in fact, rather unsurprisingly, Rolex has got another hit on their hands, with the figurative queue for the new TTSD at most authorised dealers stretching well into 2020.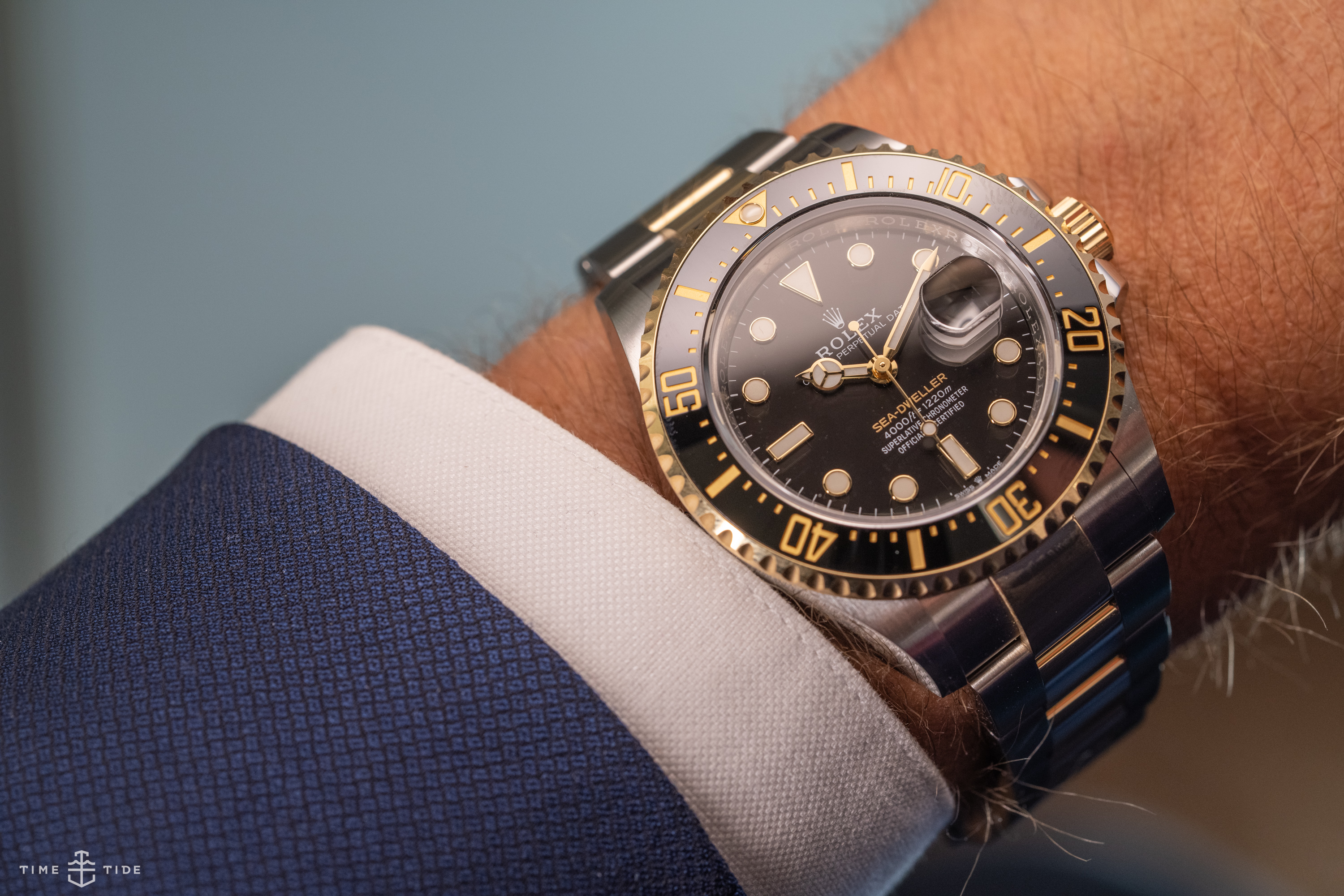 And putting aside all the nonsense about "it's not a real diver's watch!", it's pretty easy to understand why it has quickly garnered a popular following.
For a start, the Sea-Dweller's hefty 43mm case size, for some, makes it a much more compelling proposition compared to the daintier proportions of its smaller sibling, the Submariner.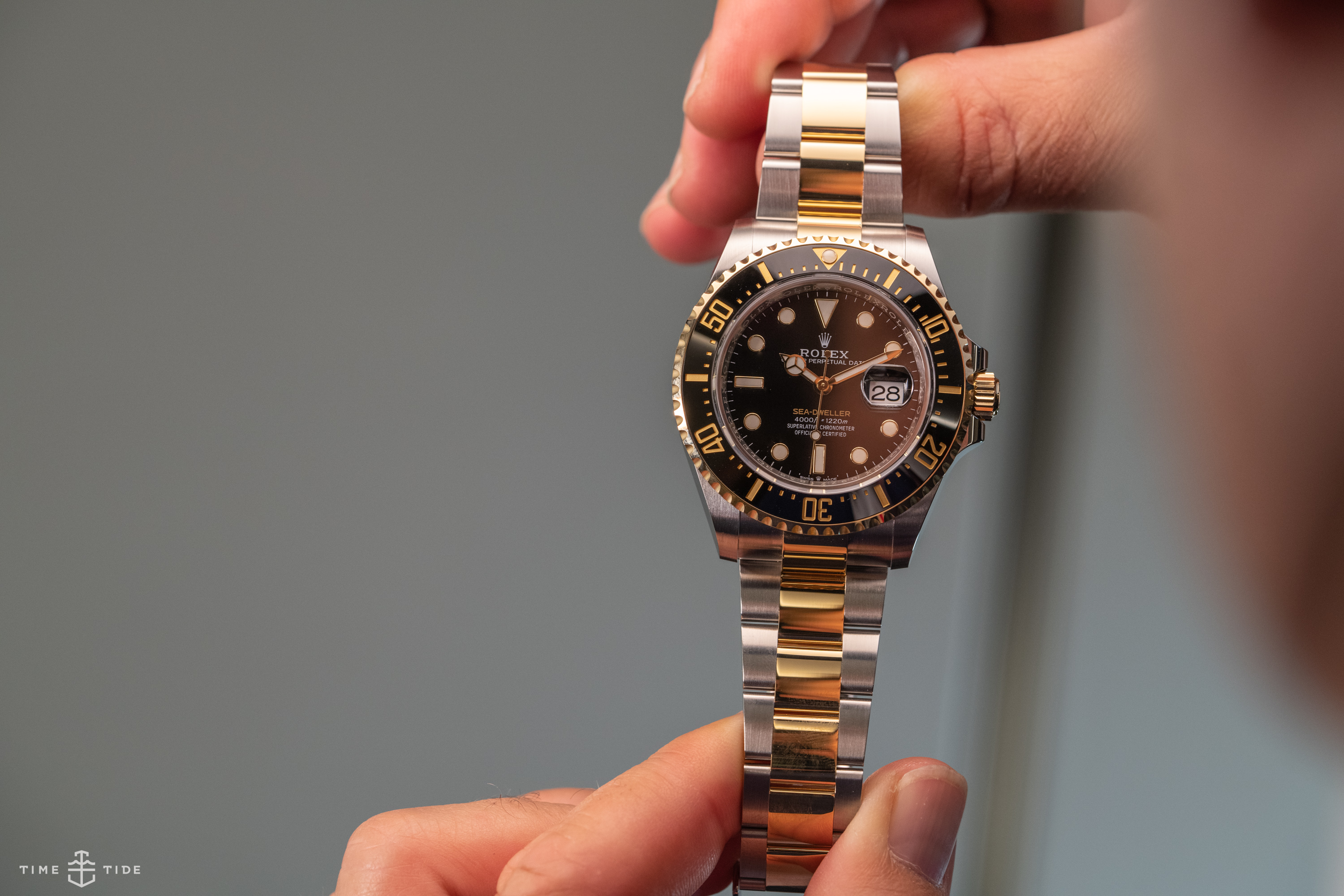 And previously, if you wanted a two-tone steel and yellow gold dive watch from the legacy watchmaker, your only option was the Submariner and its 40mm case.
So, for the thick of wrist, or enthusiasts who just enjoy a larger sized watch, and also want a bit of razzle-dazzle, the TTSD provides a viable option.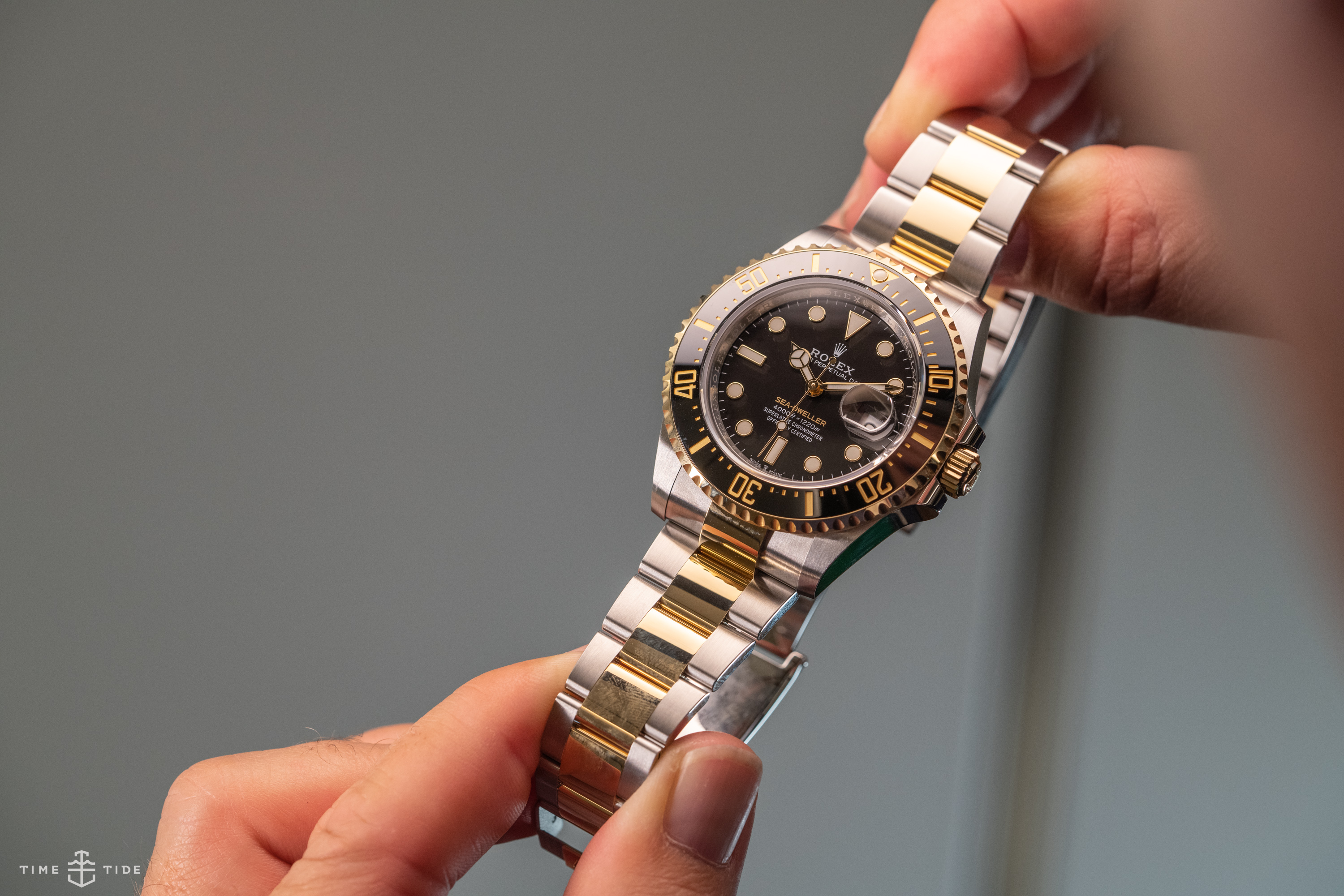 What's more, the Oystersteel and 18k yellow gold Sea-Dweller, like its all-Oystersteel brethren, ref. 126600, houses Rolex's latest Calibre 3235 movement, which features the Swiss marque's patented Chronergy escapement, Paramagnetic blue Parachrom hairspring with high-performance Paraflex shock absorbers and offers customers an impressive 70 hours of power reserve.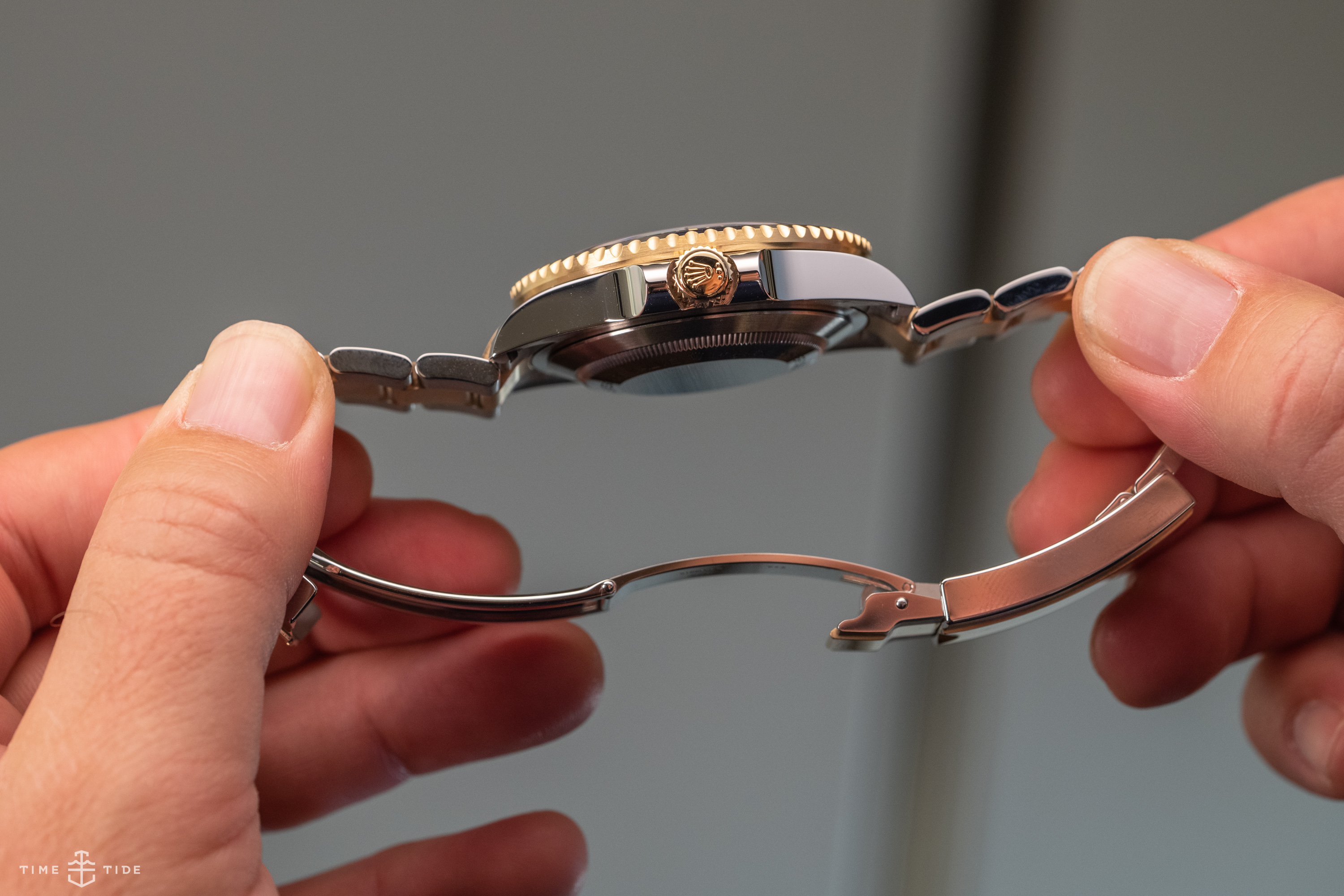 Compare these features and specs to the Calibre 3135 movement found in the Submariner, and it doesn't take long to realise that the performance on offer in the new TTSD is — and there's no other way to say this — superior.
Factor in the Sea-Dweller's moniker, which is steeped in the annals of dive watch legacy, and there really isn't much left to say about Rolex's latest submersible timepiece … it's just another great addition to their ever-popular professional collection.
The Rolex Sea-Dweller Reference 126603
The Rolex Sea-Dweller Reference 126603, $21,300