The Explorer II often does the rounds at the top of 'the most underrated Rolex model' list, and it's not difficult to see why. In addition to many of the attractive hallmarks of steel sports Rolex models, it also has just a dash more personality – is it the pop of orange that catches your eye? The bezel? Or in this case the almost luminous white dial? Peter counts the ways he loves this model, and explains what sealed the deal for him.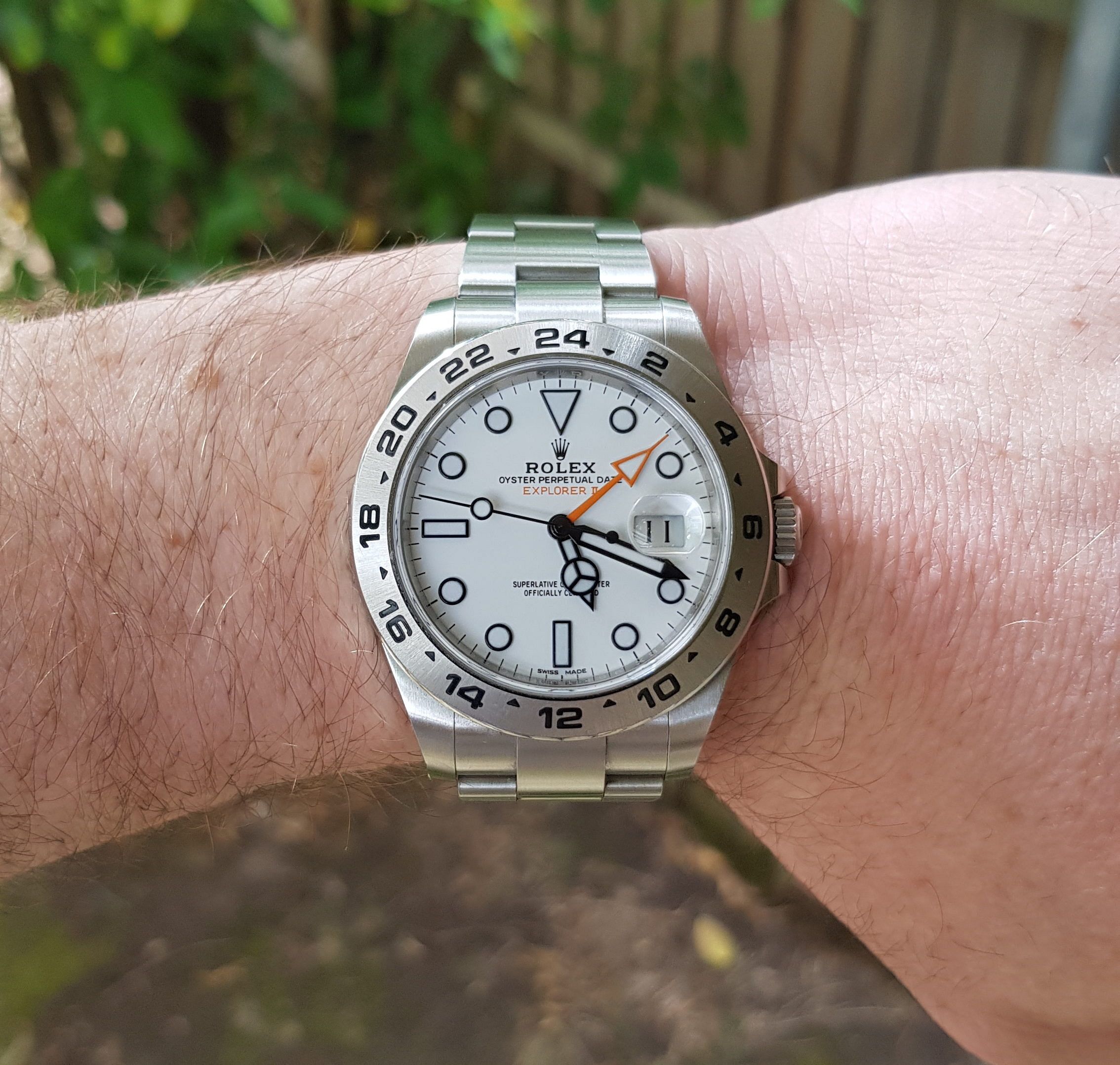 When did you first see/hear about it?
I've always been a fan of the Rolex Explorer II, and for the longest time I was ready to pull the trigger on this watch's predecessor, the Ref.16570 … that is, until I tried it on. Once I did, I quickly realised that for my larger wrists, the 40mm case was perhaps a tad on the small side. So, I decided against the Explorer and instead went about shoring up my collection with other timepieces that didn't bear the "Big Crown". Fast forward to 2011, and the current Ref.216570 was unveiled at Baselworld, and as soon as I read that the dimensions had swelled to 42mm, I knew I had to have it. The "Polar" white dial was a no-brainer for me. Don't get me wrong, I love the McQueen-esque undertones of the black dial, but nobody does a white dial quite like Rolex, and when contrasted with the big, bright orange 24-hour hand, it's a winning combo.
Any story behind the purchase?
Not really. Back when I got it there wasn't a huge amount of demand for it, which I'm now very grateful for.
What was the deciding factor?
As I alluded to earlier, the watch's larger 42mm proportions and white dial was a cocktail that I couldn't say no to. It's even got a nickname in my collection now: "the polar bear".
Any surprises?
How popular they've become. I almost bought one secondhand a few years back because their resale value was so poor. I'm really glad I didn't though – it's always nice being able to say that you're the watch's first and only owner. A mate has been trying to buy one for the last year or so, and in the end he gave up waiting for a call from his AD and just went and bought one from a secondhand dealer here in Melbourne. Paid a fair bit of retail, which just goes to show how times have changed.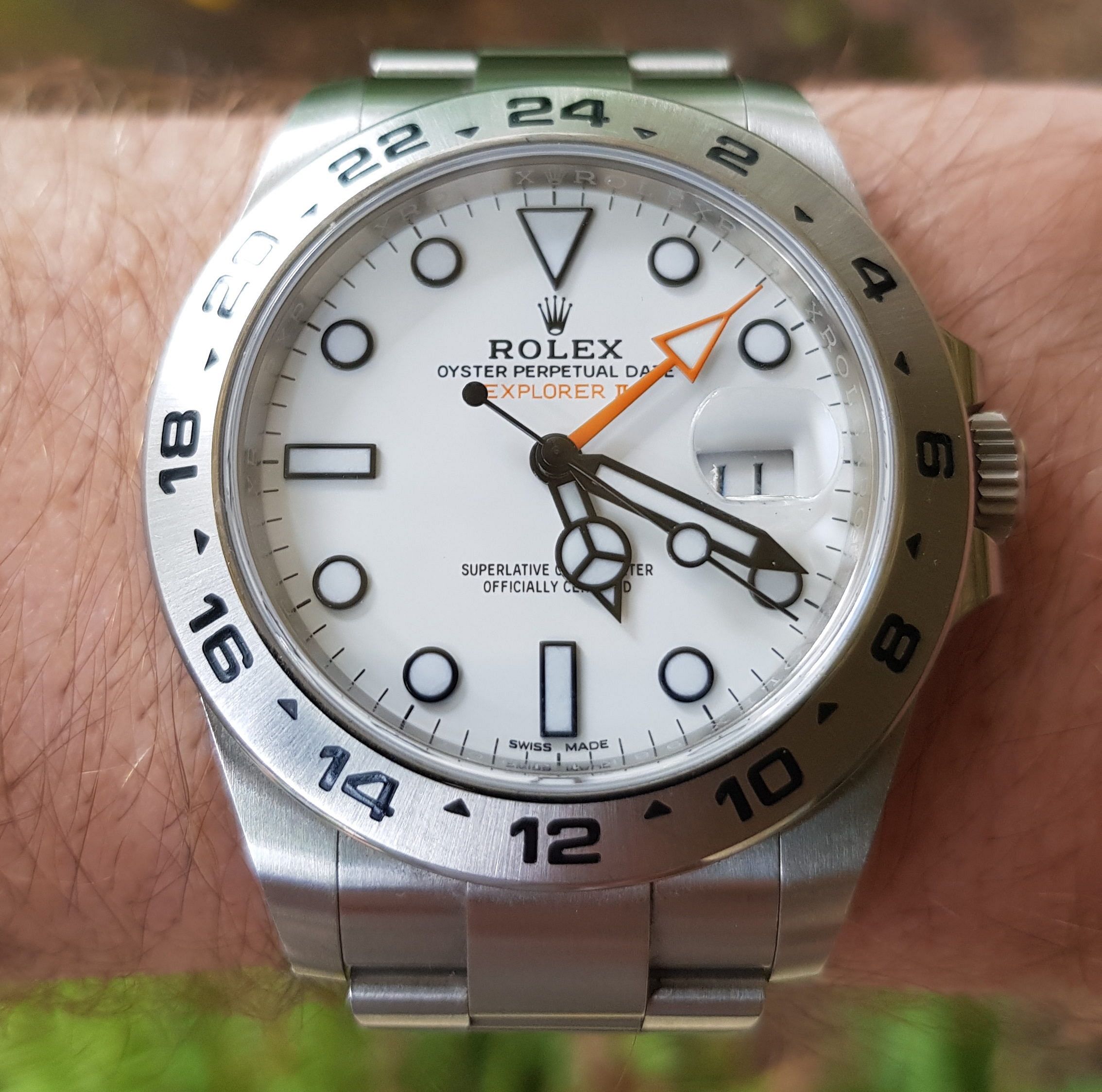 When do you wear it?
Almost every day, which wasn't my initial intention. It was meant to be a sometimes watch, but it just wears so well, and it's versatile enough that it invariably finds itself on my wrist over pretty much any other watch in my collection.
How does it feel on the wrist?
Ace! I love it, it's got the perfect blend of comfortability and presence, and it feels solid as a rock.