2021 UPDATE: Are there any bargains left in the current Rolex catalogue?
Zach Blass
Editor's Note: This article reflects an updated list, originally shared in October 2020, to once again tackle the idea of Rolex bargains and whether or not such a thing even exists. With some patience, and enough digging, there may just be some real value options available – but the question is do they offer true value? Or are they just value for Rolex?
It might be a coincidence, or it might be provenance. But what was once a supplier of professional tool watches for the masses has slowly but surely become the undisputed king that wears the crown among luxury brands. Rolex dominates auction catalogues, while holding and appreciating in value for the lucky owners, and is only readily available for most on the grey market – with commensurate premiums and markups attached.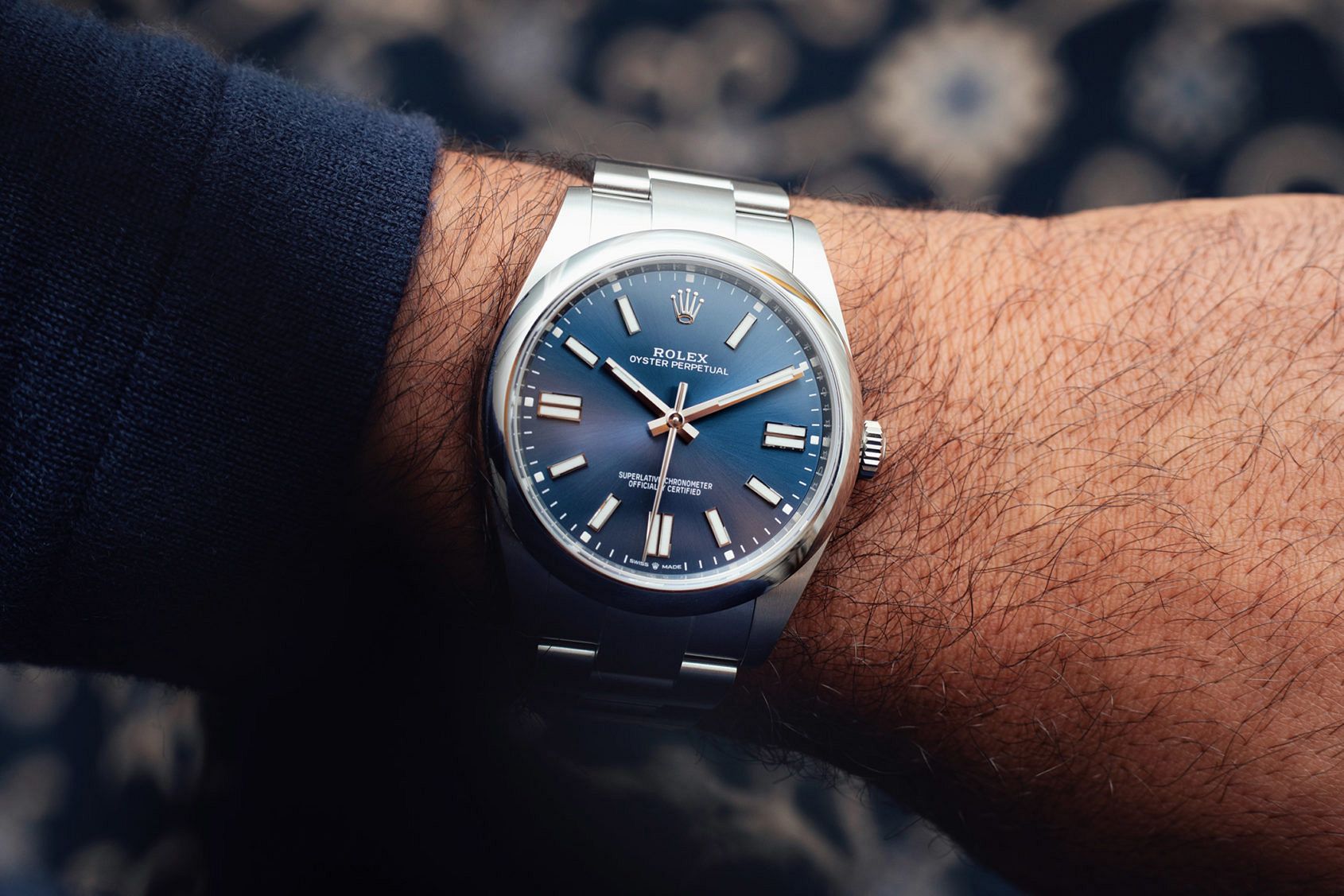 While the financially fortunate are able to absorb these higher prices, and in the process skip the enigma that is the Rolex "wait list", most everyday consumers are left in a vexed position if they want to buy any of the current collection. It's simply not an option, without a long and established relationship with your local AD that is. So, the burning question: are there any bargains left in the Rolex catalogue? And are they actually available? Let's take a look at four candidates.
Rolex Datejust – smooth bezel, Oyster bracelet configuration
Rolex Datejust models are a staple within the Rolex catalogue, with ladies models supposedly racking up the most sales for the brand each year – take that, patriarchy! Bringing it back to the subject at hand, like determining the optimal order at your favourite fast-food restaurant, if you play around with the Datejust configurations offered, you can find better deals at retail for the long-standing favourite.
My recommendation to keep costs down but watch-game high, is to opt for smooth bezel Datejust models paired with the Oyster bracelet. Believe it or not, opting for a steel bezel versus a white gold bezel will save you about $2000 USD. You read that right. Oystersteel and white gold models carry a huge precious bezel premium. Considering how small a part of the watch it is, it is rather surprising how much more money a Rolex watch becomes with a fluted white gold bezel.
Opting for the Oyster bracelet over the Jubilee saves you about another $250 USD. As a general pairing rule, I find smooth bezel Datejusts look better on an Oyster bracelet – while fluted bezel Datejusts looks better on a Jubilee. Following this rule will not only create a more matching aesthetic, but also make the Datejust lineup far more approachable for your wallet – starting at $7050 USD for the 36mm models and $7650 USD for 41mm versions.
Air-King r
ef. 116900

The Rolex Air-King ref. 116900, to be blunt, is the lesser loved stepchild within the Rolex catalogue. Rolex, usually one for incremental change, definitely took a jump in design with the ref. 116900 – a big departure from previous and less distracting Air-King designs. While seemingly just another black dial Rolex, it does have unique aspects. First, it is the only watch (for better or for worse) that has the Rolex name printed in green on the dial – as well as a gold printed crown/coronet. It also has the only green lollipop seconds hand in the catalogue, which provides a subtle pop of colour to the black backdrop.
Love it or hate it, the Air-King is one of the least expensive Professional models in the catalogue. It may not be the most famous line in the collection, but it is definitely more interesting, to an extent, as this was a risky release for Rolex – which usually does not overhaul classic references and experiment with their aesthetics. If you want to join the Rolex club, and wear a less ubiquitous reference that will set you apart from the rest, then the Air-King ref. 116900, at $6450 USD, is the Rolex for you.
Rolex Oyster Perpetual models
The Rolex Oyster Perpetual models have historically provided the best entry into the Rolex brand. The watches are boiled down to the essentials and their prices reflect this, starting at $5300, $5600, and $5900 USD for 34mm, 36mm, and 41mm models respectively. No date window, or iconic cyclops magnifier, to disrupt the clean look or add to the price tag. The lineup, as it stands, presents the most variety in size and colour. It is the most fresh and youthful collection of Rolex watches today (if not ever). Sadly these models have, expectedly, developed an incredibly high demand, with the Tiffany blue turquoise dial, as an example, selling for over three times its retail price secondhand.
Where there may be a bit of hope, short of waiting for a 36mm or 41mm to arrive for you at your AD, are the slightly less illustrious 34mm configurations. I love a classic 34mm sizing, but like five inch inseam shorts it takes a certain level of confidence in a man to pull off these days. There may be a buffer period to receive your 34mm OP, but the demand will inevitably be less than the more commonly desired 36mm and 41mm versions.
While seemingly a smart casual and formal watch, the Oyster Perpetual is still a 100m water resistant watch that can take the same beating as some of its more professional siblings – a Rolex boiled down to its essentials with many of the qualities we love of its more expensive brethren.
Rolex Explorer ref. 12
4270
Purists worldwide were delighted when Rolex returned the 36mm diameter to the Explorer line. However, some were dismayed it also meant the 39mm was being discontinued – unless of course you already owned one and were excited by the premium prospect. Those with smaller wrists, or who simply prefer more classic sizing, are certainly flocking to their AD's in an attempt to secure one but some are turned off by the return of the smaller (and better) size – to which I say go buy a Panerai. While not necessarily readily available, they are not totally impossible to get as it does not carry the same level of demand as the GMT, Submariner, or Daytona. In terms of value, the watch has never been better internally – up to spec with an in-house 3230 movement and 70 hours of power reserve.
To the mass market it is an understated, conservative and clean Rolex aesthetic, but to the initiated it is one of the greatest Rolex references of all time. It is a watch that provides a subtle statement – a signal to other collectors and enthusiasts that you are one of them. With a little patience, the Rolex Explorer 124270 is the least expensive way to get one of the most respected Rolex watches – at a price of $6450 USD.
So, are there any bargains left in the Rolex catalogue?
In short, it depends on what you consider a bargain. Within the sphere of Rolex, the above are bargains … but bargains for a Rolex watch. At the end of the day, Rolex is arguably the most recognised watch brand around the world – a universal symbol of prosperity and success. Like other luxury brands, the name carries its own price and, as a result, there is a higher cost to entry. I can't say that Rolex watches are inexpensive, or that there are any true steals at retail proportional to the rest of the industry. Ironically, sister brand Tudor will always present a better bargain to the consumer – as that was the entire idea behind the brand's inception. That said, the watches above are less expensive Rolex watches (for the brand at retail) relatively, and in comparison to so many other models, they are one thing above all… much, much closer to available.