A YEAR ON THE WRIST: With a twist… Why I love the polarising Rolex Air-King Ref. 116900 but why I won't wear it
James Robinson
Ever since its unveiling at Baselworld back in 2016, I've wanted a Rolex Air-King Ref. 116900 . And, perhaps rather oddly, I've yearned for this polarising watch even longer than that. Allow me to explain.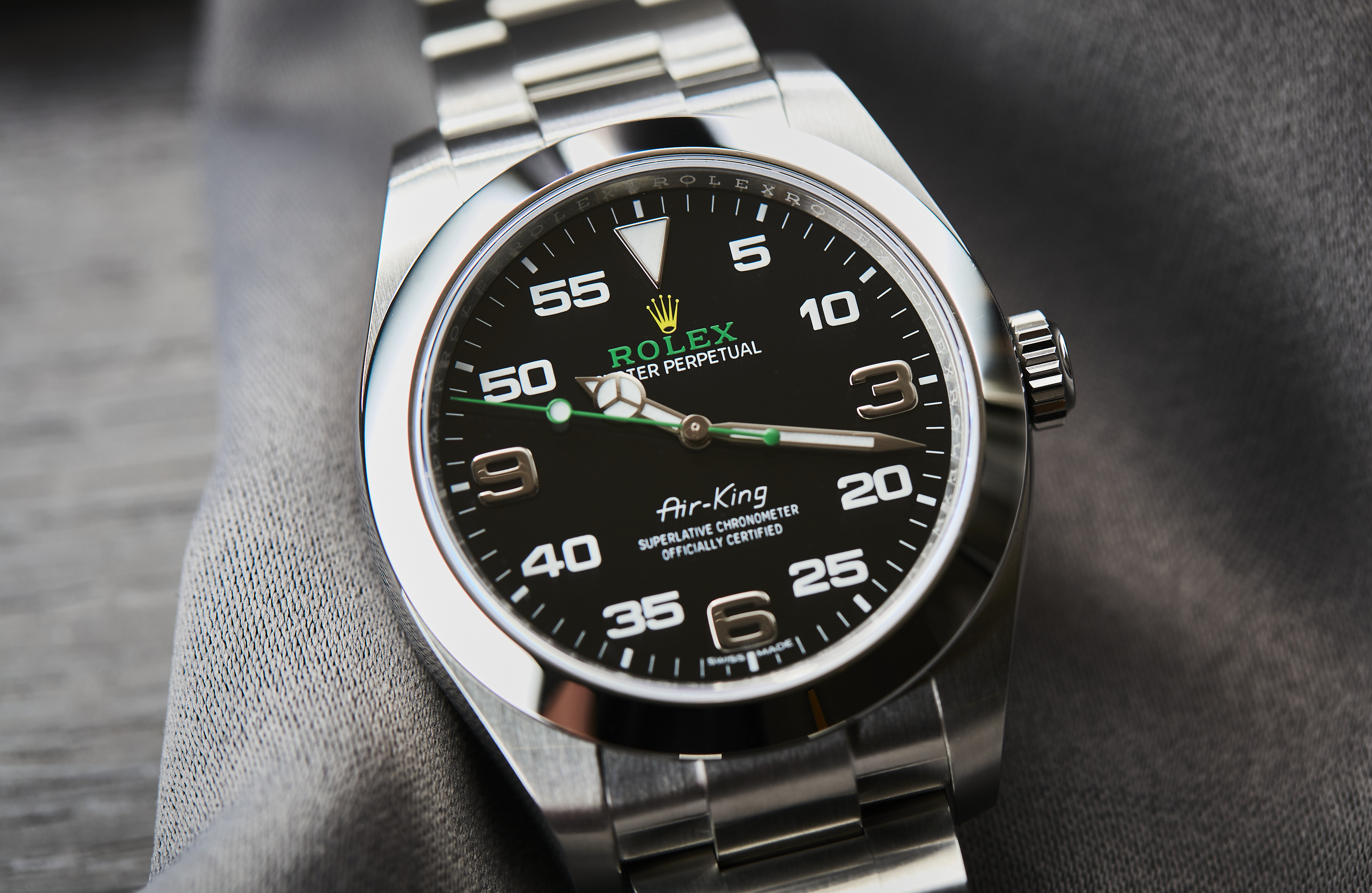 Back in 2014, Rolex announced they had made a bespoke pair of dash clocks for what was formerly known as the Bloodhound SSC, a supersonic missile on wheels that aimed to break the outright land speed record and reach speeds in excess of 1600 km/h. I remember reading about the dash clocks at the time, and thinking to myself, "That is cool." The fact that Rolex had gotten behind the project was utterly fantastic and, without wanting to sound overly gushing, it was downright inspiring to see that the Big Crown still supported those who dared to push the boundaries of what we previously thought wasn't possible.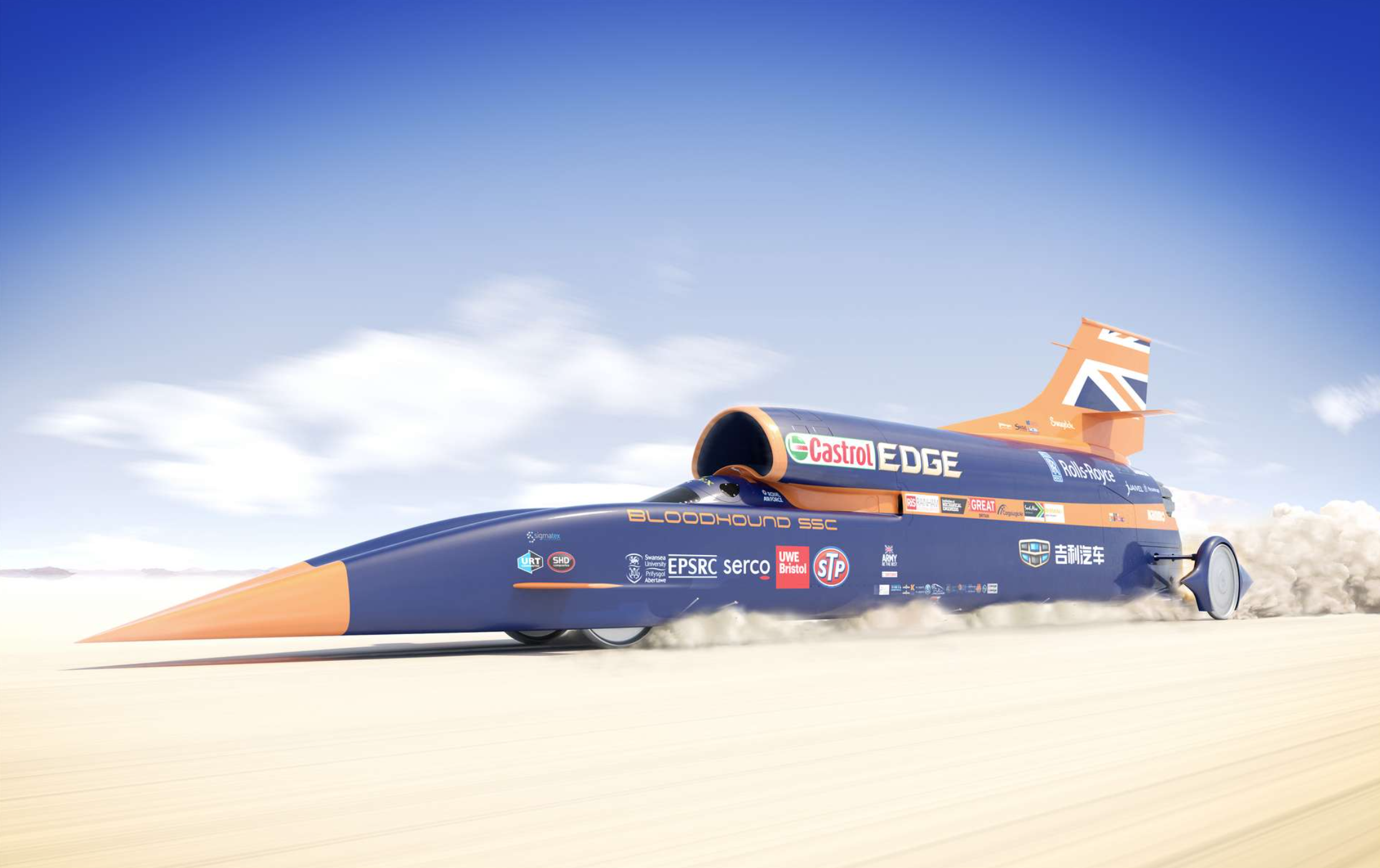 I also loved the way the dash clocks looked – the archetypal Rolex green of the text, contrasted by the distinct yellow of the regal crown motif, and the unique looking typography of the Arabic numerals, was all such a radical departure from the watchmaker's normal design language, yet it somehow worked.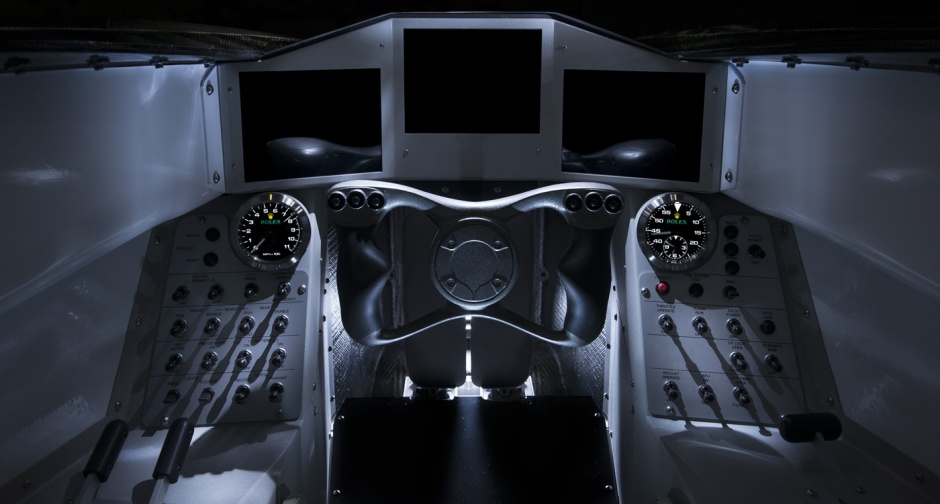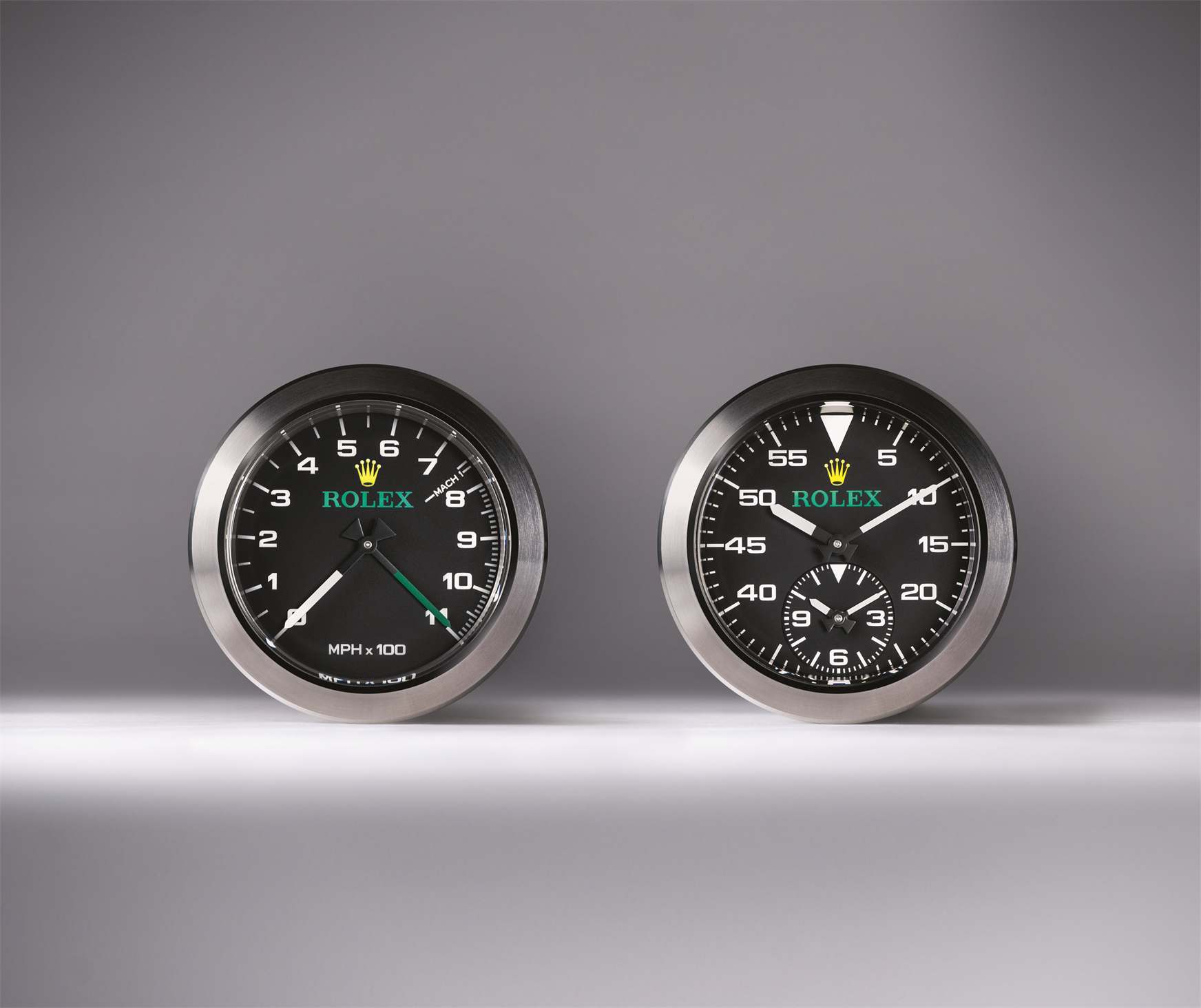 A couple of years passed, and the brilliant project kept on steaming ahead. Anyone who hasn't seen automotive journalist and now Top Gear presenter Chris Harris's video on the Bloodhound should stop reading this immediately and watch it – it gives you a sense of just how epic the mission was.
Come Basel 2016, Rolex raised eyebrows when they unveiled the new Air-King Ref.116900. The press release described it as an homage to aviation and older models, but it seemed more of a modern day mash-up – the aesthetics of the supersonic dash clocks, inside a Milgauss case with a liberal sprinkling of Explorer numerals. It was a curious melange – and I am told that inside the press tent heads were scratched as much as eyebrows were raised.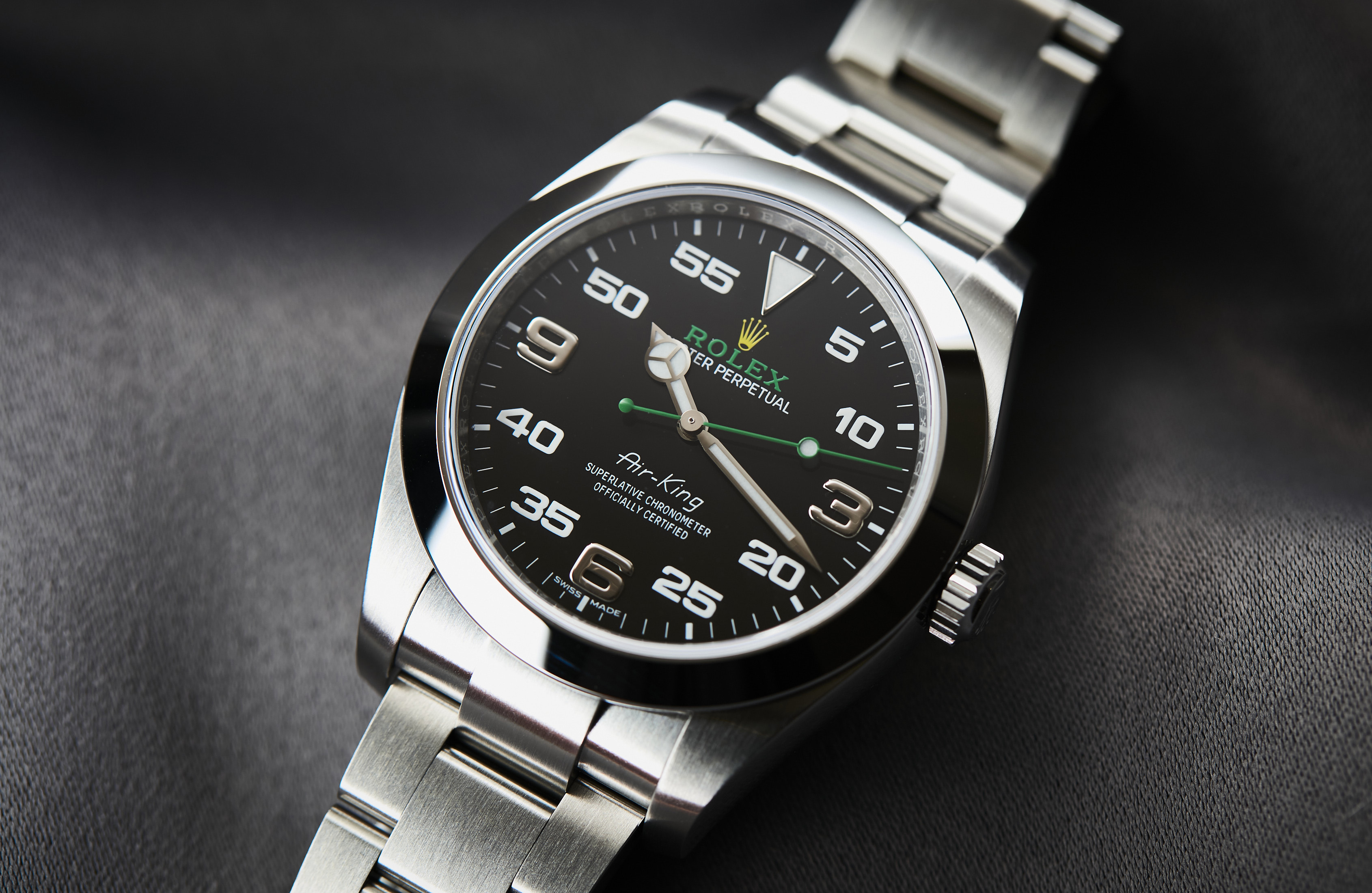 I was less conflicted. I saw the Air-King, and knew immediately that I wanted to own one. I'd never seen another Professional model Rolex like it, and that remains true to this day. It's so out of the ordinary, so extroverted, so … un-Rolex. And the connection to the Bloodhound – for me as an equal parts car and watch guy – makes it instantly 1,000,000 per cent cooler than your Subby no-date. There was a problem with my yearning for the odd-ball timepiece though. In 2016 I was still a university student, and I had enough cash to afford a five-pack of Mie Goreng noodles from Woolies … if they were on sale. The Air-King would have to wait.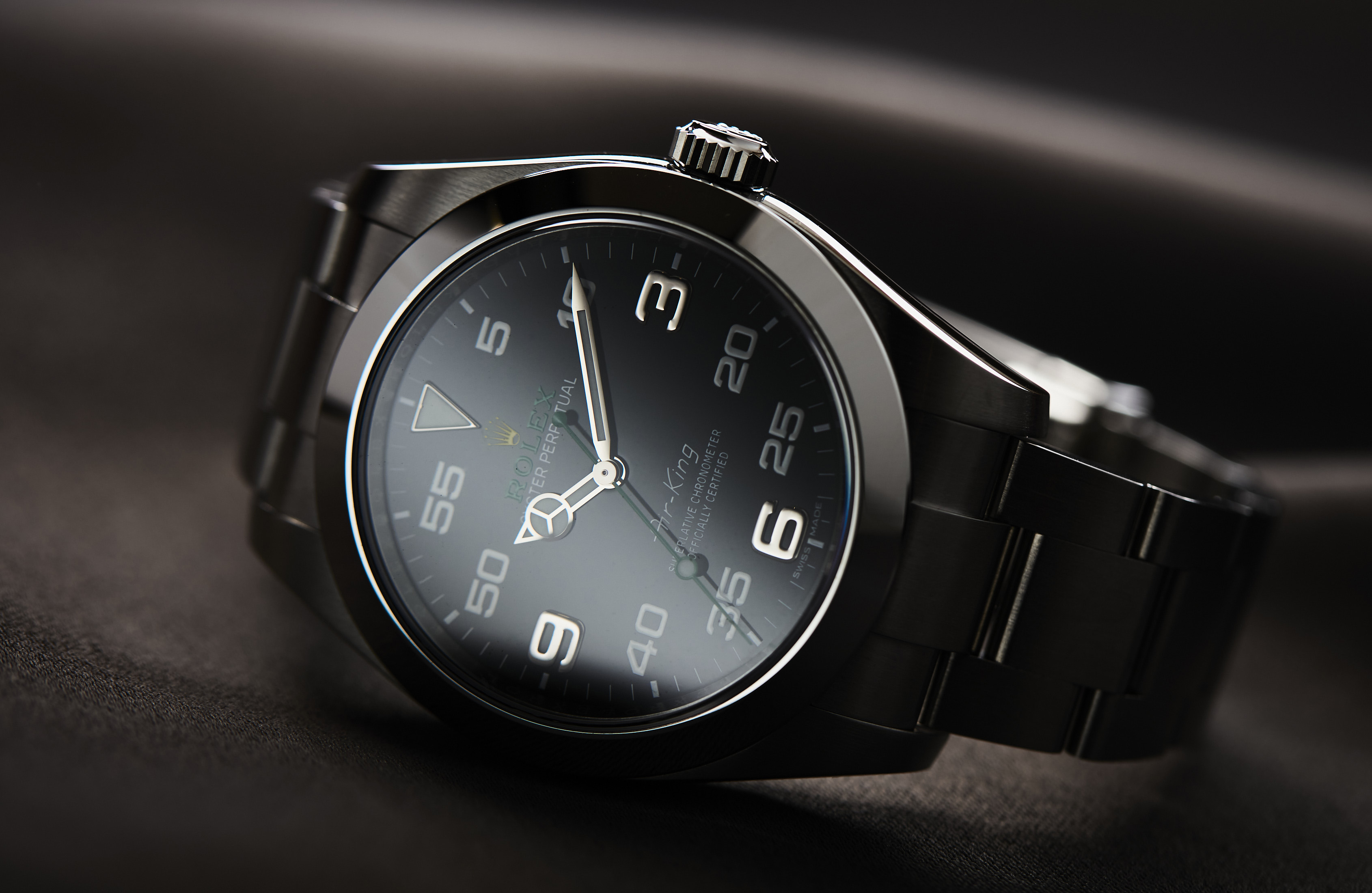 Fast-forward to 2018, and the unthinkable happened. After myriad setbacks and a budget blowout worse than my Covid rig, Bloodhound Programme Ltd, the parent company of the supersonic jet car, went into voluntary administration, and in December of that year, the program was scrapped completely. All hope was seemingly lost. I was gutted when I heard about this. In a previous life I wasn't just a car guy, I was also a car journo. I'm a bona fide petrolhead and I was witnessing the untimely demise of what should have been a watershed piece of engineering mastery that defined speed for an entire generation. And now the whole enterprise was circling the gurgler.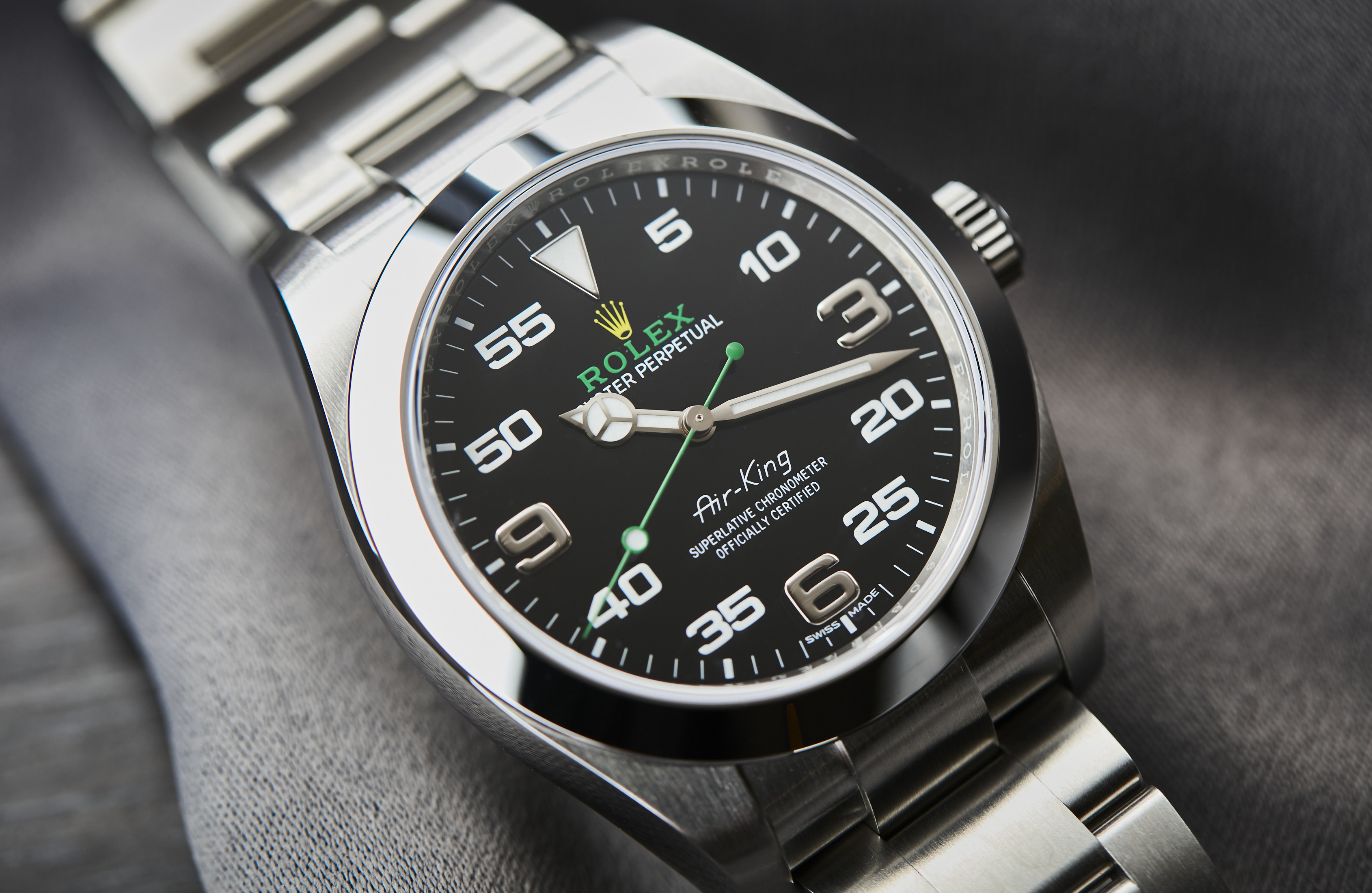 Luckily, however, a British entrepreneur by the name of Ian Warhurst made sure that the project wouldn't die, and with just days left in 2018, he bought the entire program: car, assets, intellectual property – the lot. Bloodhound wasn't out of the woods though; even with Warhurst's purchase, it was still in dire need of cash. To save all of it, the entrepreneur said he was going to engage new brands and partners to sponsor the outfit. Ultimately, Warhurst was successful in this endeavour, and early the following year, the new Bloodhound was born. It would no longer be called the Bloodhound SSC, it would now be known as the Bloodhound LSR (LSR denoting "Land Speed Record").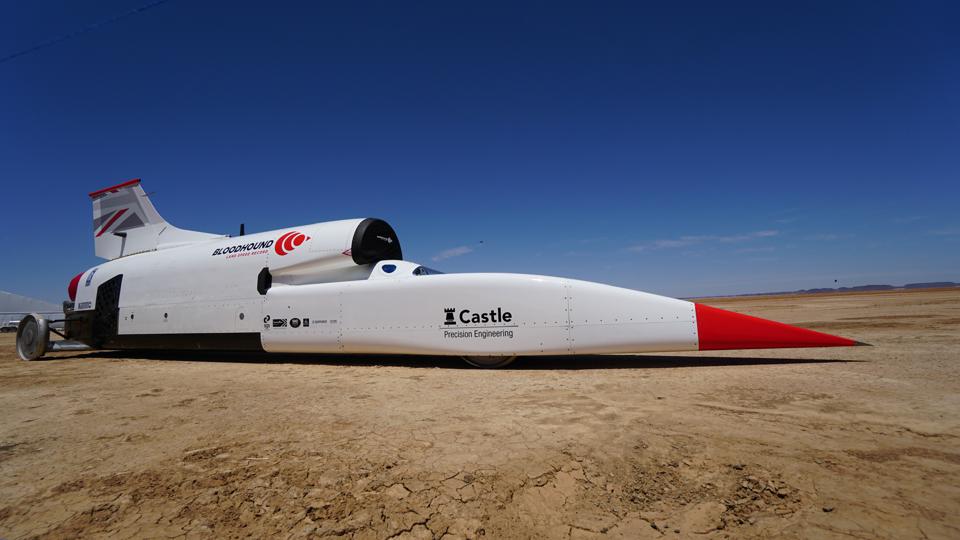 While all this was happening, there was a rumour flying around that as a result of the project's new ownership and, more importantly, sponsorship, the Rolex dash clocks inside the supersonic car had been removed. I couldn't believe it at first, but speculation grew, and that worried me. Why? Well, I (and several others) felt that if the dash clocks — off which the current Air-King is based — had been jettisoned from the car, then it would only be a matter of time before Rolex stopped producing the Ref.116900.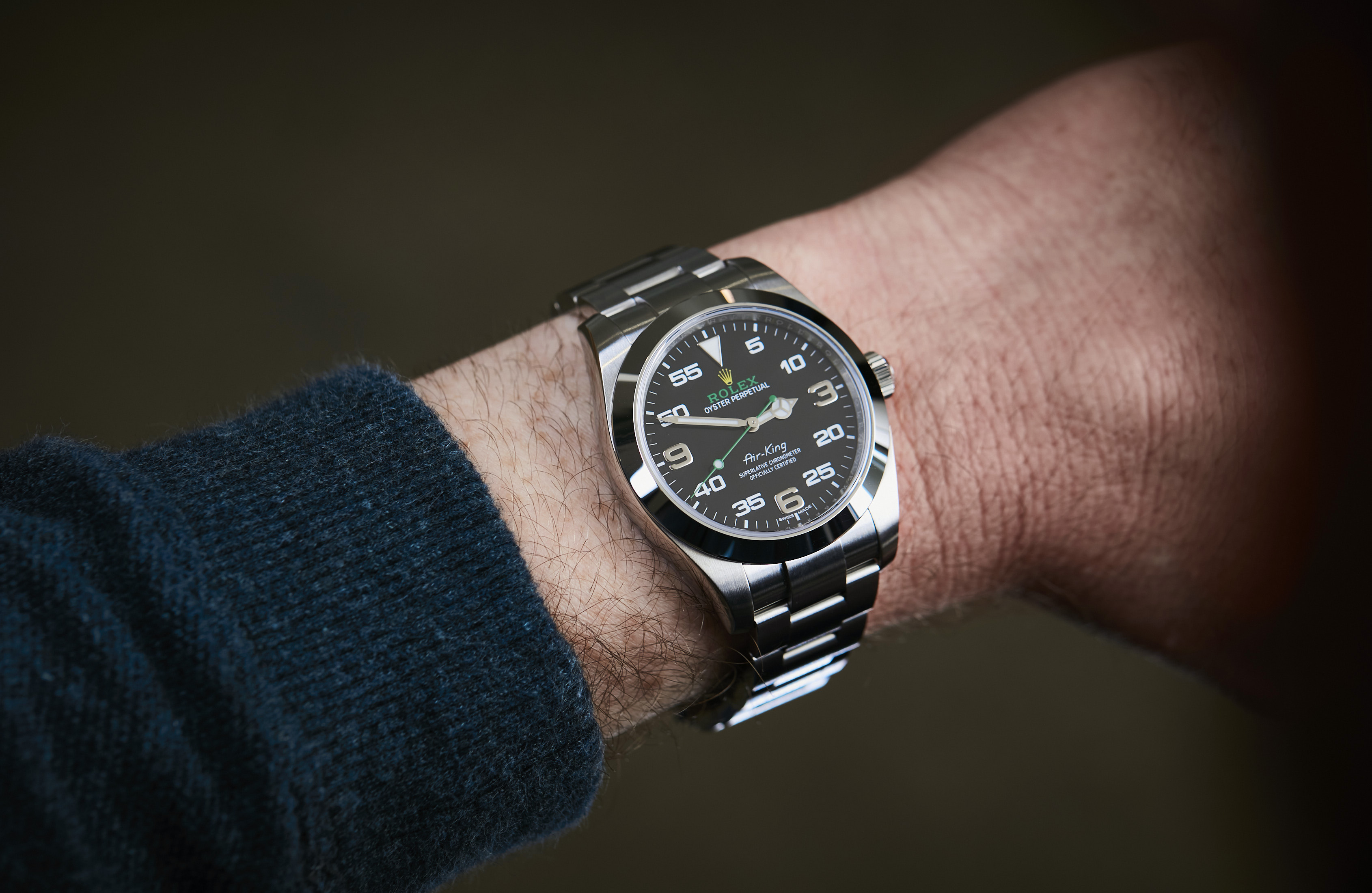 I knew I had to act. Rather fortunately, at the same time everything was transpiring, I was working for an authorised Rolex dealer and the opportunity came up to buy one. I knew it was now or potentially never, so I pulled the trigger on my first Professional Rolex. I was mocked by some of my watch enthusiast mates who thought I was being stupid. "Look at all the 5s," they would taunt. But a couple of months after taking possession of my dream watch, I was personally vindicated when photos emerged of the Bloodhound SSC's new interior, and lo and behold, the Rolex dash clocks were indeed gone.
Now I'm not saying that it's a certainty the Air-King as we know it will be yeeted from the Professional collection in 2020, especially considering that, until recently, Rolex had maintained they would not be unveiling any novelties in 2020 and, therefore, not discontinuing any either. But with more rumours doing the rounds that the Big Crown will in fact be releasing new watches between the first and fourth of September, who on earth knows!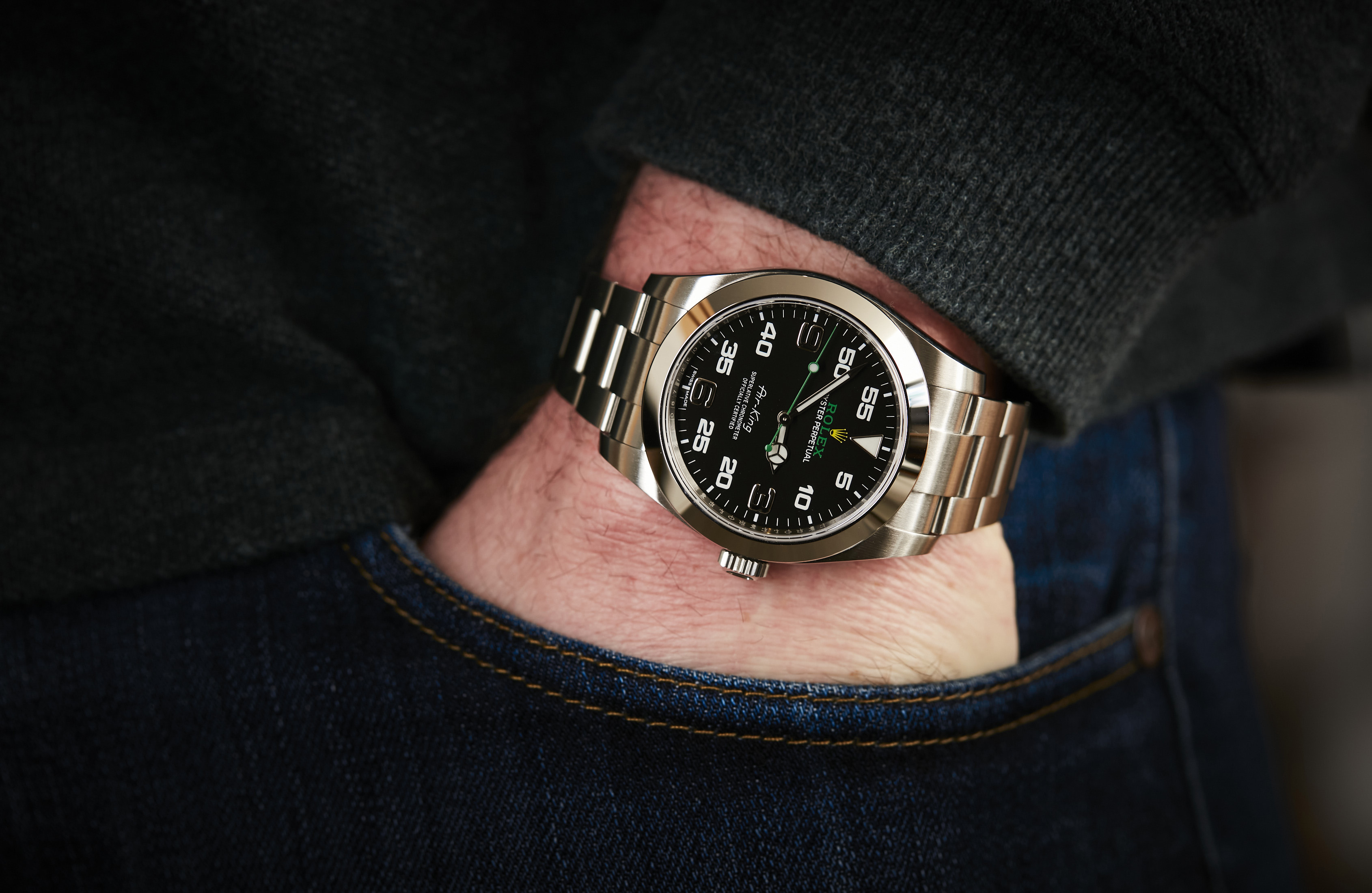 As for the year-and-a-bit of owning my Air-King, I hate to admit it but I can't really say much about the watch itself – it's stayed in my safe pretty much the whole time. I know, sacrilegious, an affront to every good watch enthusiast. But the truth is, the watch is too big for me. They say that your eyes can be bigger than your stomach. In this case my love for the watch was bigger than my wrists, which, as I've mentioned many times before, are on the slender side. It's technically 40mm, but because its Oystersteel case is exactly the same as the Milgauss, it wears way bigger than that. In fact, I would go as far as to say it wears more like a 41-41.5mm watch, and weighs about as much as a 50mm watch, so it's not mightily comfortable in the same way that an OP 39 or Explorer I is; in plain language, it's too top-heavy for my tastes.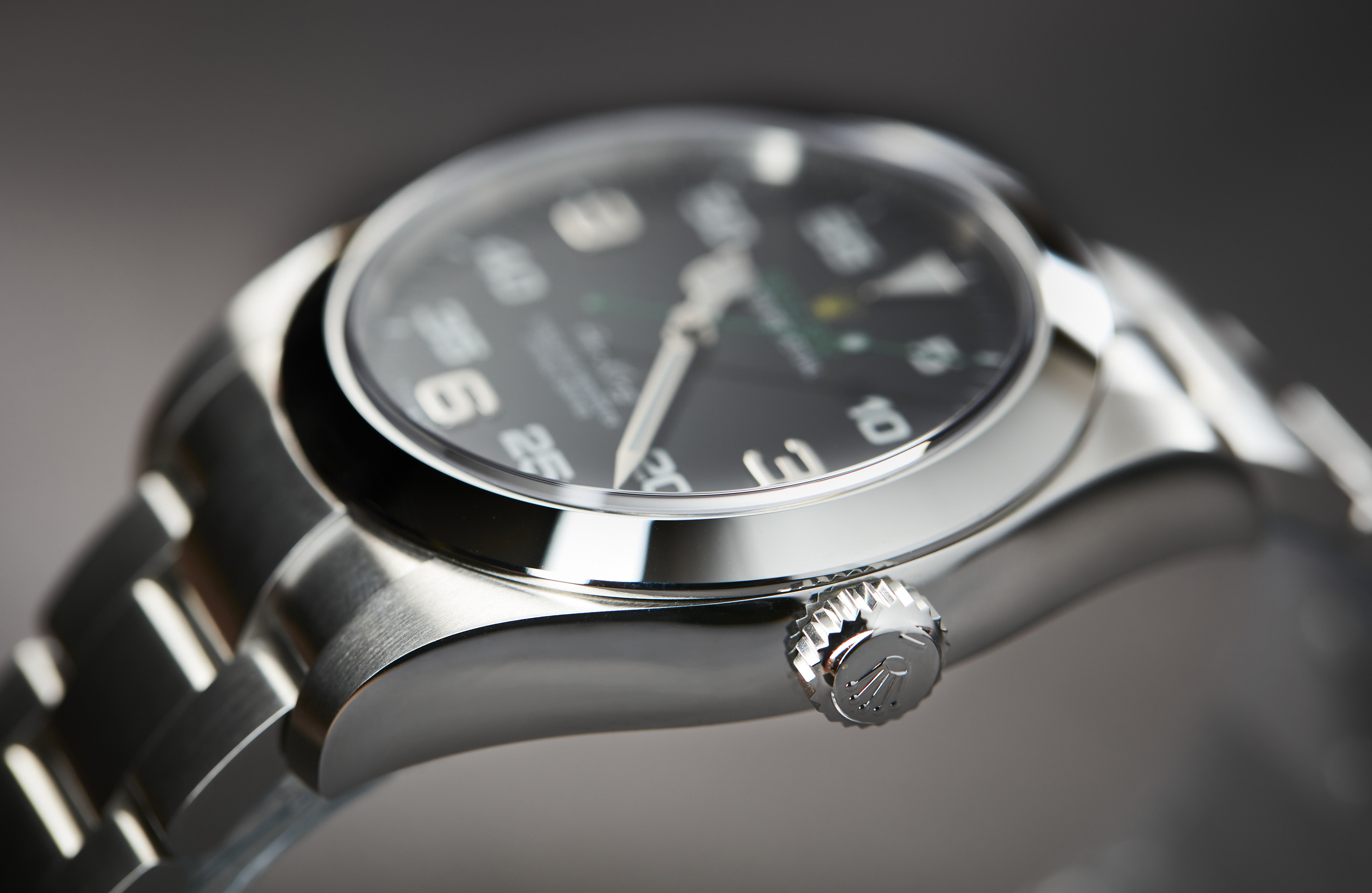 But I love the story behind it, and the way it looks. I wish Rolex had given us the Air-King in the Explorer I's more lissom case — if they had done, it may well have been my favourite watch the Big Crown has ever created. But they didn't, they went with the Milgauss case and parts.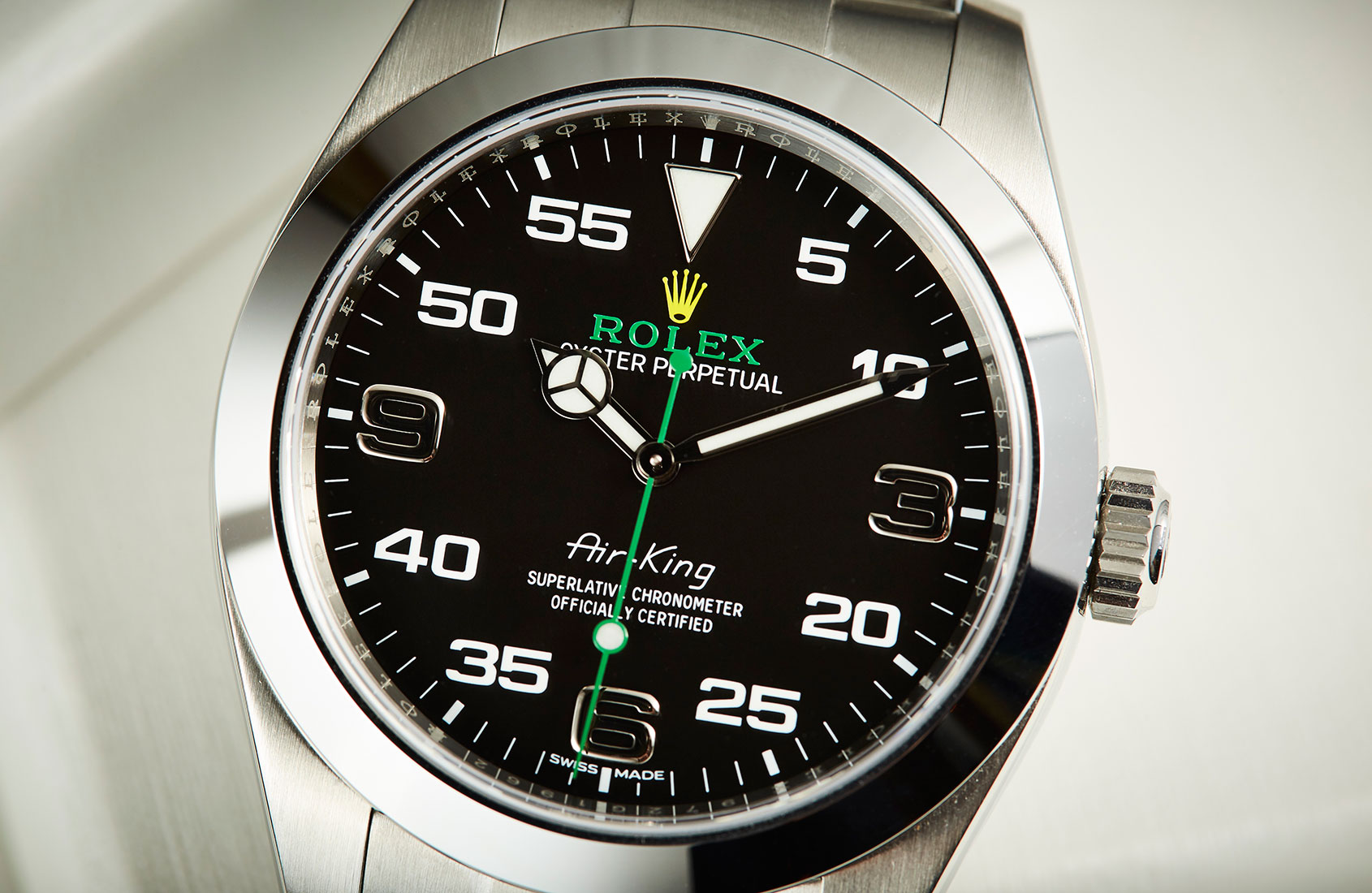 Whatever the case, though, I don't really care – yes, I don't wear the watch and that could be seen to defeat the purpose of owning it, but it's just a gorgeous thing, and the history and romanticism of it will always stay with me.
I could be wrong, but I don't think Rolex will ever create another watch like it, and the other harsh reality is that, from a speculative standpoint — which I know is anathema for purists — it's most likely going to be a future collectible, and as I alluded to earlier, that's partly why I bought it.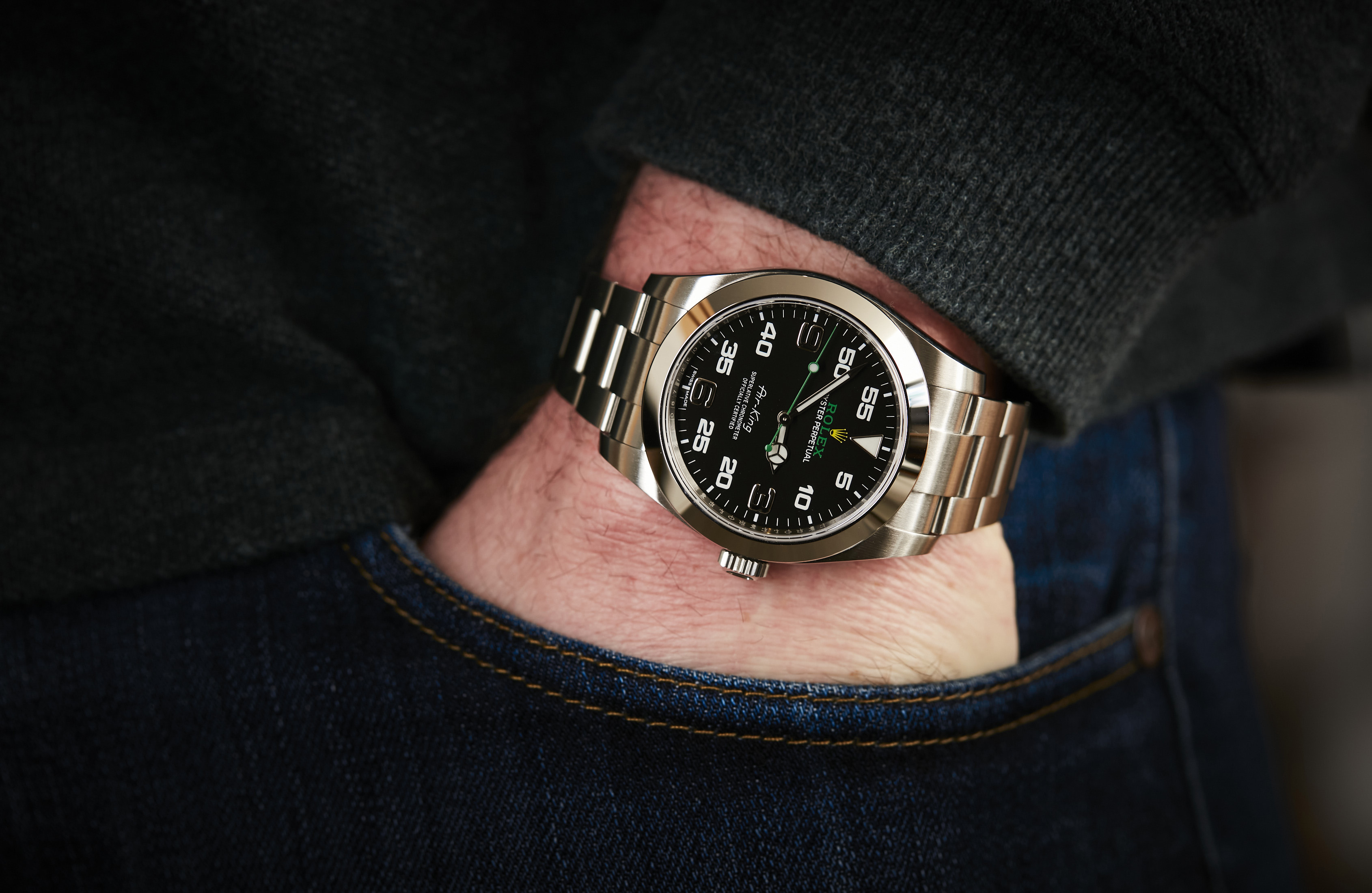 So, there you have it — a-year-and-a-bit with a watch I've barely worn. Will I sell it in the future? I'm not sure, it's still got some stickers on it, so that doesn't bode well. But who knows, the legendary fable of the Air-King – and my unusual attachment to it – may mean it stays in my safe for many more years to come.