Cycling is a sport known for its speed and the dramatic risks that cyclists will take to win races. Every time the Tour de France is raced, there is almost guaranteed to be a handful of big crashes involving dozens of riders, leaving bikes and equipment often damaged beyond repair. That's why it was a shock to see one of France's top professional cyclists racing with a AUD$168,000 RM 67-02 on his wrist.
Julian Alaphilippe was competing at the Critérium du Dauphiné in France last week when the watch was spotted by SBS Cycling.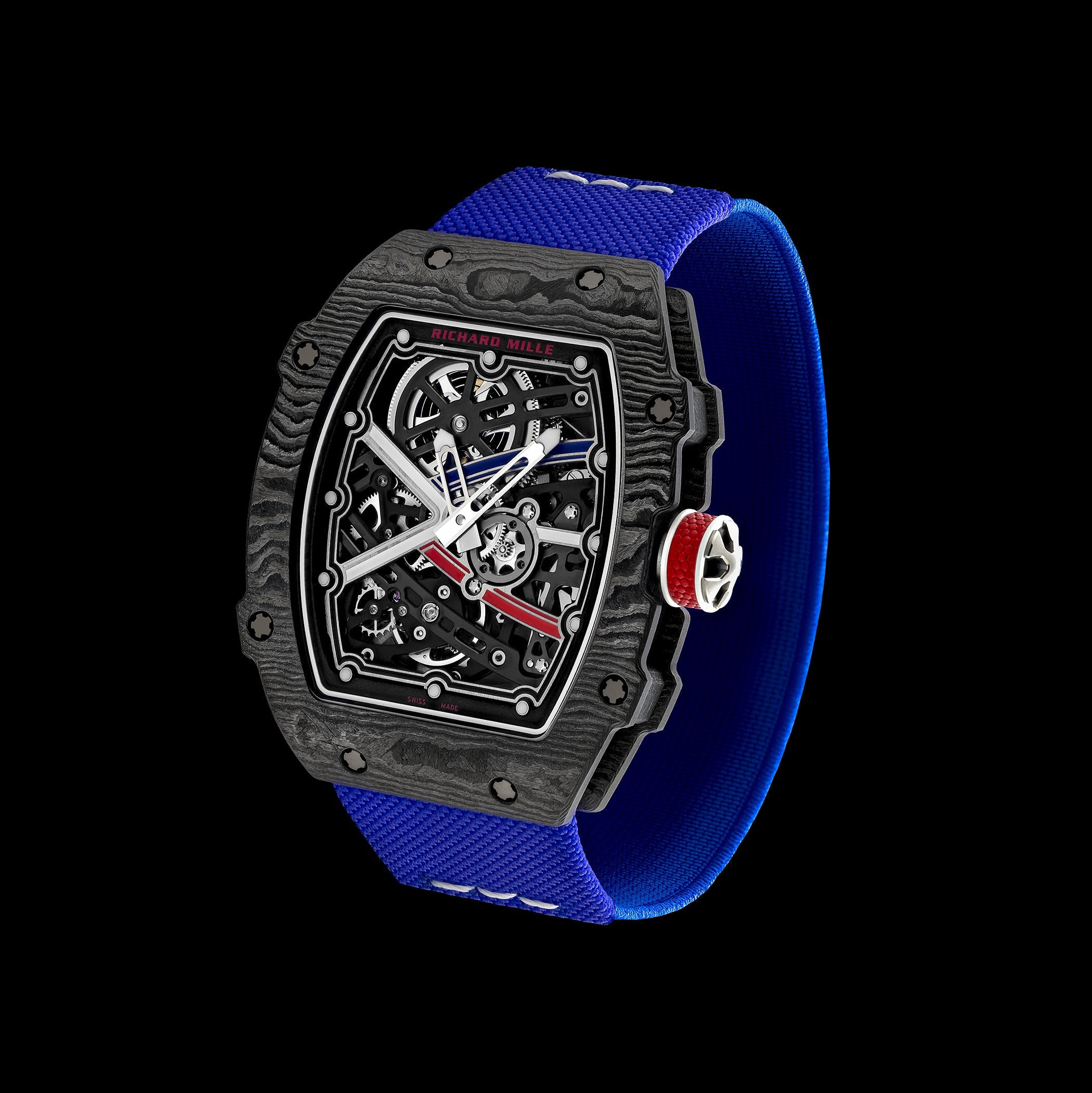 In a close-up shot taken by a race motorbike, the watch can be clearly seen on his wrist, on a bright red strap he looks to have picked up at a Richard Mille boutique in June.
Since that visit to the Richard Mille boutique, the red-strapped RM 67-02 has been seen frequently on Alaphilippe's wrist while training, and now racing after the professional cycling calendar restarted at the beginning of August. It's unclear if Alaphilippe has an official relationship with the brand, though he has been keeping company with Richard Mille himself — they were spotted together at an event in September last year.
The Tour de France, typically held in July, will see a delayed start on August 29, and Julian Alaphilippe is looking to replicate his 2019 form that saw him in the leader's jersey for 14 days, the longest a Frenchman has worn the jersey since 1985. If Alaphilippe is in similar condition, despite the disruptions the racing calendar has seen due to coronavirus, we should get used to seeing a lot more of his RM 67-02 on the podium.
While Richard Mille is a countryman of Julian Alaphilippe and shares in national pride, he is also a cycling fan and has supported the likes of sprinting superstar Mark Cavendish. Hailing from the Isle of Man, Cavendish is also often seen wearing a Richard Mille watch while racing.