Richard Hammond reveals the Rolex Submariner that was burnt alive in his terrible car crash
Fergus Nash
The Japanese art of Kintsugi embraces flaws and accidents by repairing cracks with gold. And while that has almost nothing to do with Richard Hammond's Rolex Submariner, he is clearly a man who can appreciate the bright side of catastrophe. During filming for an episode of The Grand Tour in 2017, Hammond's fourth run of a hill climb with the Rimac Concept One went somewhat awry. The 1088-horsepower electric car was the world's fastest at the time, and although the former Top Gear presenter has spent his fair share of time in supercars, he is no racing driver. Hammond lost control, slipped off the road, and plummeted 110 metres down the hill.
After rolling constantly and narrowly avoiding hitting a house, the Rimac came to a halt and promptly began to catch fire. Richard Hammond has described the experience of staying conscious, and realising that his watch was caught on something when the smell of burning reached him. Undoing the clasp, he was then free to crawl out of the flaming wreckage with a broken leg, leaving the Submariner behind. His miraculous escape is still a marvel five years later, but the Rimac did not fare as well. Electrical fires are not easy to put out, especially when you're dealing with such an advanced and powerful battery. The car burned for five whole days, thoroughly roasting both its interior and exterior.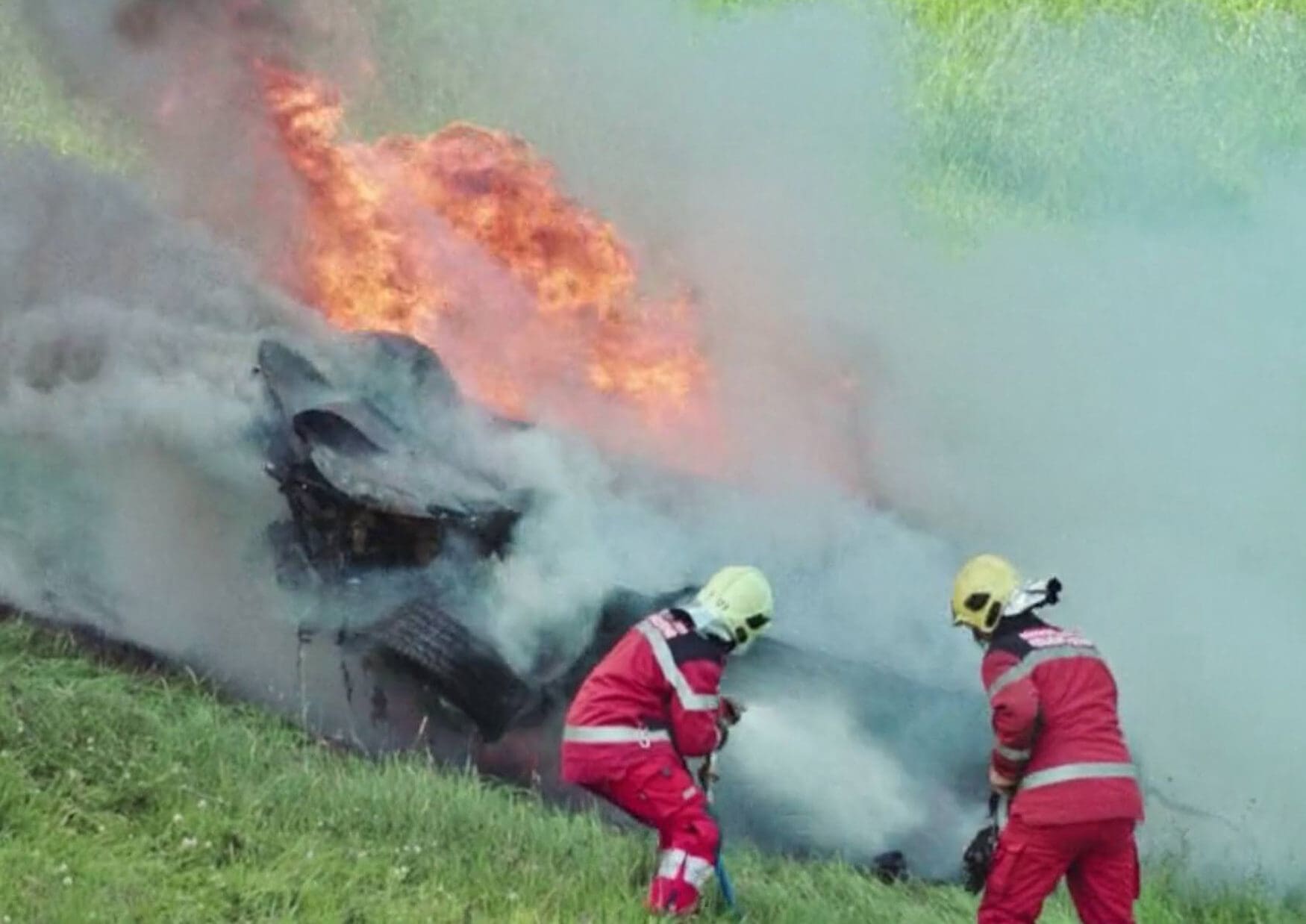 After the fire was extinguished, the watch was found and returned to Hammond on an episode of The Grand Tour in an acrylic display case. The caption cheekily reads "Made in Switzerland — Carefully perfected on 10th June 2017 by the British".
Richard Hammond and James May make frequent appearances on the DRIVETRIBE YouTube channel, and Hammond has recently been taking viewers through an intimate tour of his castle home in Ross-on-Wye. In the video above, you can see him explain some bookshelf trinkets alongside more details on his recovered Rolex Submariner.