You've screwed up. Big time. Worse still, your partner has found out and they mad as all hell. To get their own back, said partner embarks on a demented spending spree on your joint credit card in order to punish you for your (latest) transgression.
That's what most people think "revenge spending" means. But they're wrong and probably have a guilty conscience about something (BTW, your wife will find out in the end). In fact, revenge spending is actually the phenomenon of hyperactive consumer spending after some sort of barrier has been removed.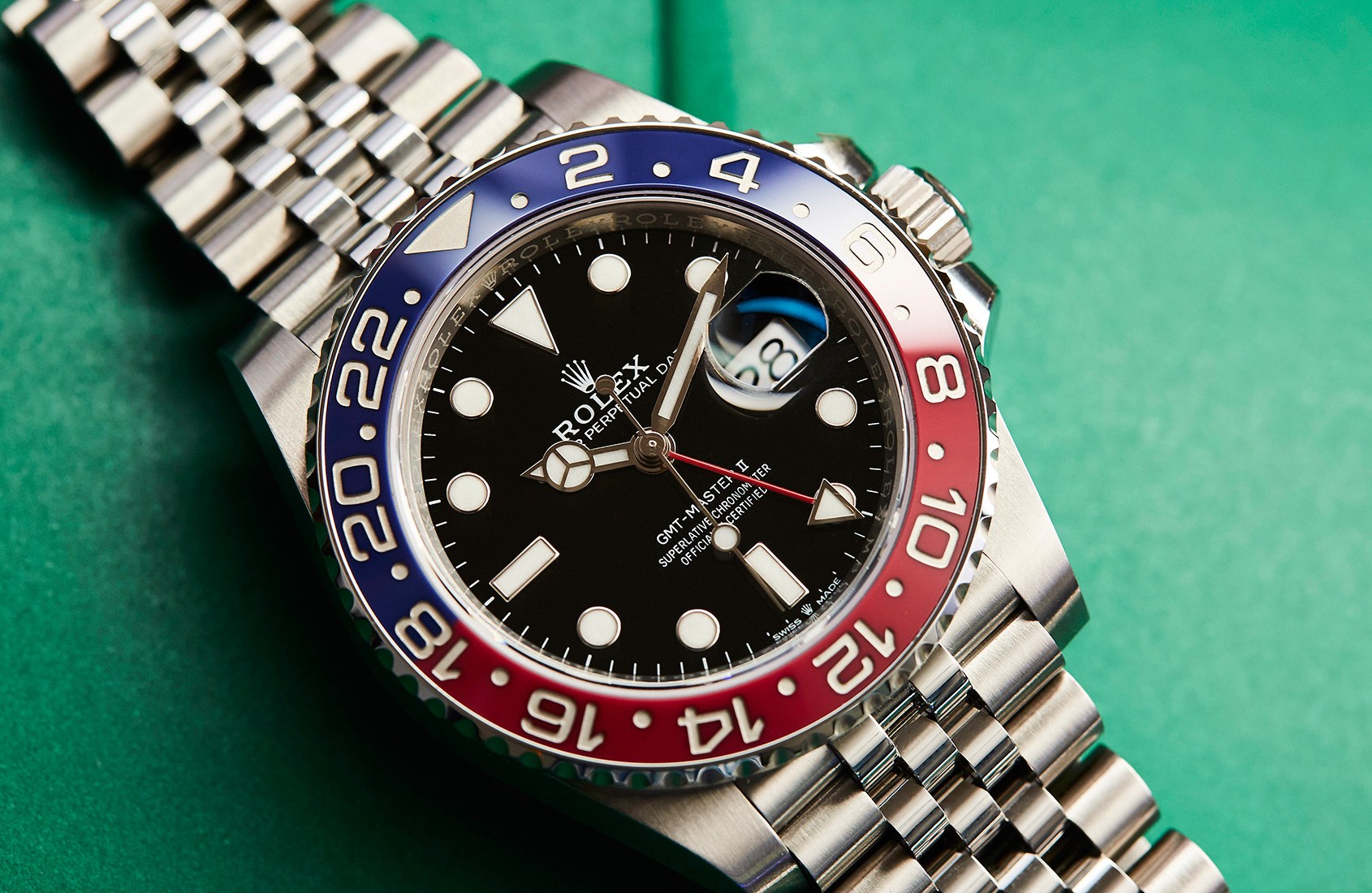 The notion of revenge buying was first seen in China in the 1980s after the Open Door Policy was implemented, allowing previously banned Western businesses to move in, enabling Chinese consumers to buy products — Walkmans, Levi's Jeans, Rolex watches — they had previously been unable to obtain. Western companies flocked to take advantage of the enormous new market and their products were enthusiastically embraced by Chinese locals, excited to spend in ways they had never been able to before.
Today, analysts of the luxury sector are hoping that revenge spending will help the market recover after the violent downturn caused by the coronavirus. The thought is that after being cooped up at home during weeks of forced restrictions, the luxury consumer will be itching to satisfy the pent-up urge for all those unfulfilled purchases. Isolation isn't easy, after all, and who doesn't feel like they deserve something nice now that it's over?
For a sector that has been hit as hard as luxury watches, this uptick in sales could offer a vital lifeline. That's particularly true for smaller watchmakers, many of whom are struggling to survive. According to a report by Bank Vontobel, the Swiss watch market is set to shrink by up to 25 per cent in 2020, even worse than the 22 per cent downturn experienced during the 2008 subprime mortgage crisis.
For the small to medium sized businesses in the watchmaking industry who do not have large cash reserves to continue operating while sales are heavily reduced, they are at risk of insolvency. In April of 2020 the Federation of the Swiss Watch Industry reported a catastrophic 81.3 per cent collapse in exports, citing the double-edged sword of both factory and boutique closures for the drop in output.
In such serious circumstances, a lot is riding on the quick return of the luxury watch buyer. There is certainly strong evidence that revenge spending is not just blind hope but a very real phenomenon, with reports the Hermès boutique in Guangzhou experienced $2.7m in sales on their first Saturday of reopening after the lockdown. Additionally, Richemont Chairman Johann Rupert expressed his recent optimism in the region, observing that "since our 462 boutiques in China have re-opened after the virus, we have seen strong demand". But can we extrapolate these points of prosperity outside of China, and if they are observed worldwide, will they be sustained in any meaningful way?
As China was where the effects of the coronavirus were first felt, it makes sense that it would also be one of the first places to see the green shoots of recovery. As the rest of the world begins to take control of the spread of the virus and restrictions begin to ease, luxury retail will improve as bricks and mortar stores are able to reopen their doors. Already retail as a whole in the US has seen a 17.7 per cent improvement in sales from April to May, an increase that will also be felt in the luxury sector. While the retail figures from the Australian Bureau of Statistics have not yet been published for May, the US retail sector saw a drop of 14.7 per cent between March and April while Australia saw a drop of 17.7 per cent in the same period, suggesting a similar possible rate of improvement in Australia.
The sustainability of this growth is difficult to count on however. While local revenge spending might offer some reprieve to the watch industry, the ongoing travel restrictions will also have a major impact. As anyone who has spoken to an authorised dealer of Swiss watches will know, Chinese tourists are a very important client demographic. Yes, Hong Kong and China are two of the three largest respective markets for Swiss watches in the world, but tourists from these locations contribute tremendously to the overall global consumption of Swiss watches. If the ban on international travel continues, it will be impossible for local markets to replace the tourist spend.
Revenge spending may temporarily slow some of the bleeding that the crisis has caused to the watch industry. Hoping for it to provide a magical solution to the downturn, however, sadly looks optimistic at best.