Reddit: The best subreddits for watch nerds
Luke Benedictus
Do you want to look at pictures of sliced bread stapled to a tree? Are you intrigued by the inner monologue of shoplifters? Keen to discuss the advantages of carrying around sand in your pockets? Luckily, Reddit has got you covered.
Built to be "the front page of the internet", as you're probably aware, Reddit is a social news aggregation that has become a bastion of free speech, inexpert advice and, inevitably, lots of pornography. Consequently, it cops a serious number of eyeballs  –  the site has 52 million daily active users and about 430 million users who use it once a month. But as a gateway to small and often startling niche communities, there's plenty of content for watch nerds, too.
As a user-generated platform, it goes without saying that you shouldn't take anything you read on Reddit as the gospel truth. Plus, you will at some stage encounter content that you probably find moronic, distasteful or some grisly combination of the two. If you bear that in mind, however, you can almost certainly find material that's up your alley because, as mentioned, there are specific communities or "subreddits" dedicated to a huge array of horological interests. Whether you're into G-Shock (r/gshock), Rolex (r/rolex) or Japanese watches (r/japanesewatches), there's bound to be a subreddit for you.
Given this galaxy of options, your own tastes should ultimately be your guide. But here are five threads worth checking out, even if T+T doesn't necessarily endorse everything they post.
This subreddit is like the offensive stand-up comedian of the watch world and is chock-full of memes, snark and watch-geek humour. It's not always palatable and can be genuinely offensive. But it's also sometimes quite funny. My suggestion is to limit yourself to a highlights package and use the Reddit filter keys to only check the top posts each month.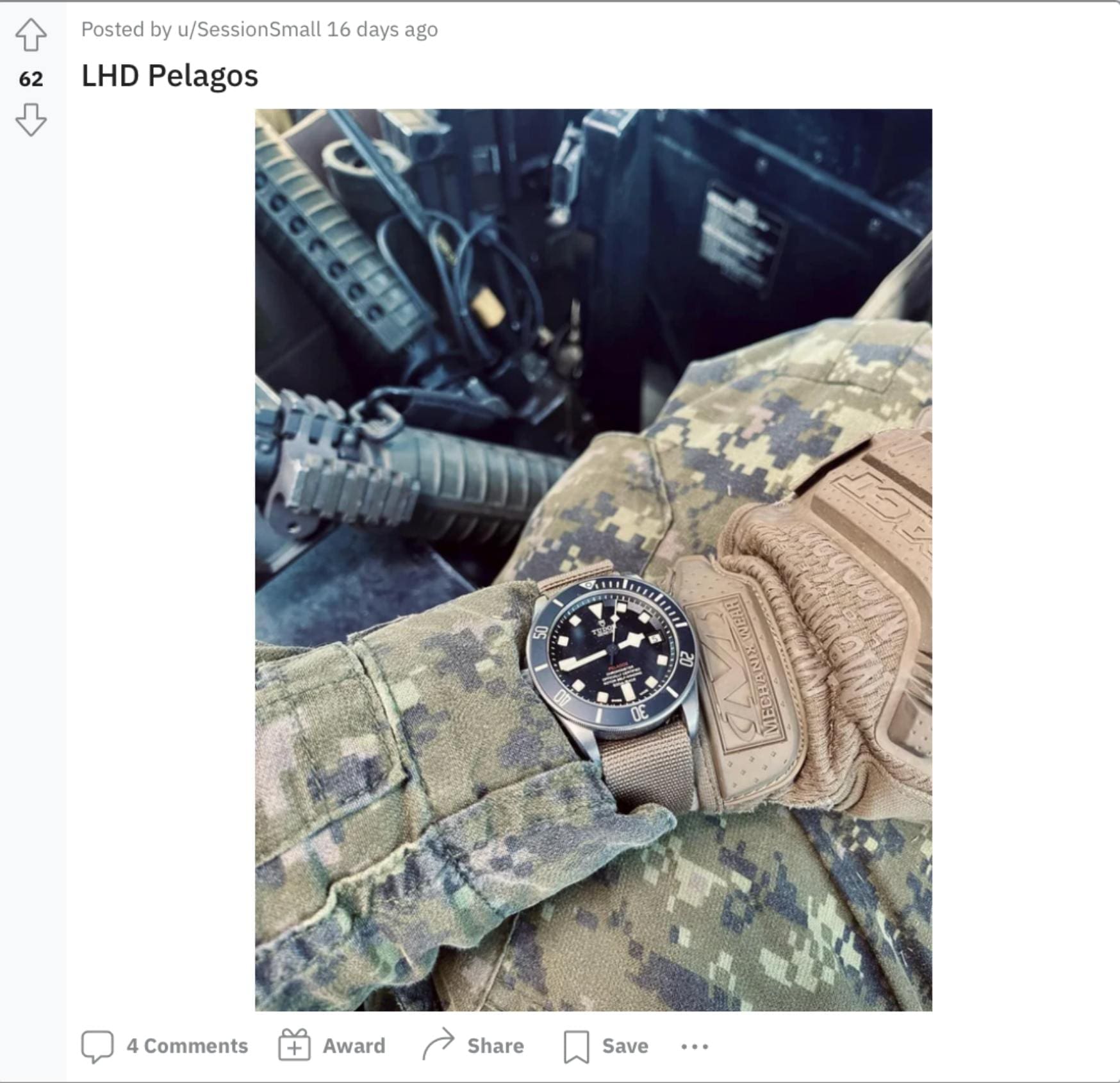 Fed up with safe queens who baby their hardcore tool watches? Meet the solution. Here you'll see a Seiko Turtle shot underwater with an actual turtle, an Orient Ray II on the back of a camel, and a LHD Pelagos in the driving seat of a tank. It's a reminder that pilot's watches were designed for, you know, pilots, and that diving watches don't want to stay on dry land. Use it for inspiration to let your watch live out the destiny it was made for.
Yet another site for people to buy sell or trade their watches. On the plus side, it has a 287,000 membership which means you get a huge variety of watches from F.P Journes to Seikos, which is really part of the fun. If you're looking for something vaguely specific, use the price filter to narrow down your price. As always with any online transaction, it's vital you do your due diligence on any seller before sending them your hard-earned cash.
The world of microbrands has exploded in recent years and can often prove a hotbed of innovation and very real bargains. This subreddit alerts you to imminent Kickstarter campaigns as well as providing reviews of new watches and occasional eye-opening posts about why direct-to-consumer posts can offer such value.
Reddit's primary discussion place for recommendations, requests, watch-related questions and gags. As it's general forum, it's a bit, well, general and caters to a wide audience not all of whom might be hardcore watch geeks. But as a place to dip your toe in the Reddit's world of watches, it's hard to completely overlook. And again, you can always use the filter key to just see the best posts of the week, month or year.