RECOMMENDED READING: Did Seiko quietly kickstart the massive heritage trend 21 years ago?
Thor Svaboe
Now I wholeheartedly confess to being a die-hard Seiko fan with two of the dearest favourites in my watch box being my inky black delight – Grand Seiko SBGR053 – and my limited edition Baby Marinemaster. The latter one is pertinent to this article as one of the many "inspired by" 62MAS heritage reissues from Seiko over the last three years that we've been lapping up like we actually need wristworn timetelling in 2021. But recently we (well, all credit to our deputy ed. Nick Kenyon) found an article on Worn and Wound from 2017, that we recommend you check out.
The premise is, and massive kudos to writer Zq Chia for unearthing this, that something happened 21 years ago, unbeknownst to even the most diehard Seikobois (and I count myself in their ranks after buying 10 Seikos). The article suggests that Seiko actually planted the seed to what we today see as a huge market and trend for heritage, nostalgia and reissues – long before the hype kicked in. This was all the way back in 2000 when Seiko revived seven delectable references that most of us have never heard of outside Japan. Here are the three best watches from that magnificent seven – go and check the article for the rest. It's juicy to say the least.
SBDX003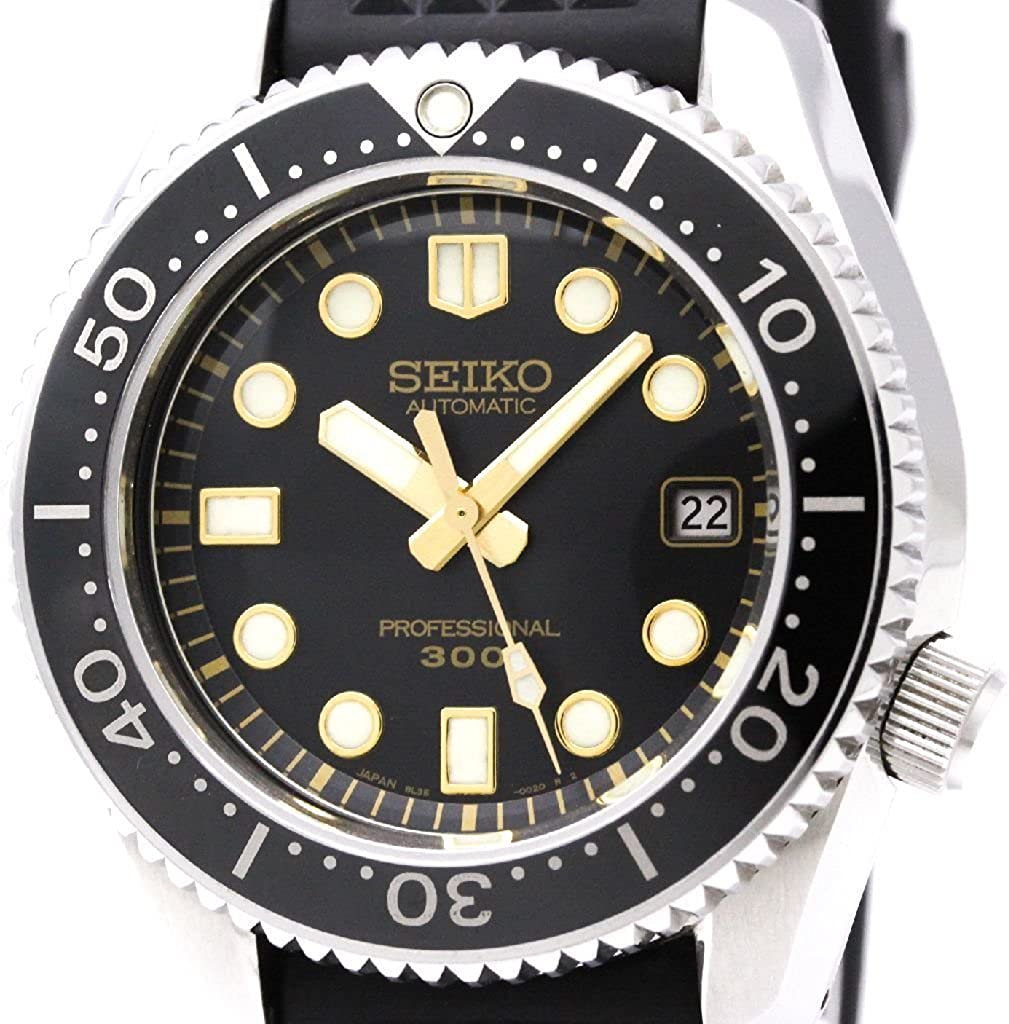 No, the SLA017 and 025 were not the first 6159-7001 reissues (almost said homage there), but this stunning diver has the same gorgeous gold details. Instantly familiar to any #Seikoboi, the SBDX003 is the 300m depth-rated precursor to the much loved Marinemaster 300, perhaps the Seiko diver with the strongest cult following except for the 6105 Captain Willard and 62MAS.
Like the 2017 SLA017, it came on a lovely waffle rubber strap – the bracelet didn't appear until the Marinemaster. And before you ask, yes I've already started searching for one and, no, they are not out there. Make a wish upon a star! And do not check the price in Yen unless you fancy a good cry. Okay: $1828 USD in 2000. Ouch! You will find these on Ebay and some Japanese sites for $5000 – 6000 USD, but they might just be worth it.
SCVM001 4S28 Laurel
A quirky small delight at only 32mm with a fixed 13mm lug design. This is a proper re-interpretation of the historic Laurel from the early 1900s with a hand-wound movement, a perfect WW1-esque bund strap and a crisp enamel dial. We can clearly see the inspiration in some of the newer Presage models, but this Laurel-logoed piece of Nippon craftsmanship is purity at its finest. Looking tough for its size on the bund strap, with a clean and legible dial, the touches of early 20 century flourish makes this a very special mini marvel – check out the intricate shape of the openworked pocketwatch-style hands that are both uncategorisable and yet somehow very Japanese. Right down to the delicate small seconds register at 6 o'clock, this is time-travelling at its finest. 
SCV001 4S15 King Seiko
Oooh. This is a King Seiko reissue I never knew about, perfection in a 44GS case with the accurate 4S movement and seemingly every little detail in place. Even as a staunch Seiko fan-boy I was not aware of any King Seiko having been reissued earlier and this will haunt my dreams. It's silver dial perfection with sword hands and applied indices, right down to the famous medallion on the back. You can be sure that me and many others will now be trying to track this down with probably a very slim chance of success. At least we can console ourselves with the fact that Seiko finally just released a brand new King Seiko reissue in a different, but damn sharp case.
King Seiko returns! The late 2020 KSK SJE083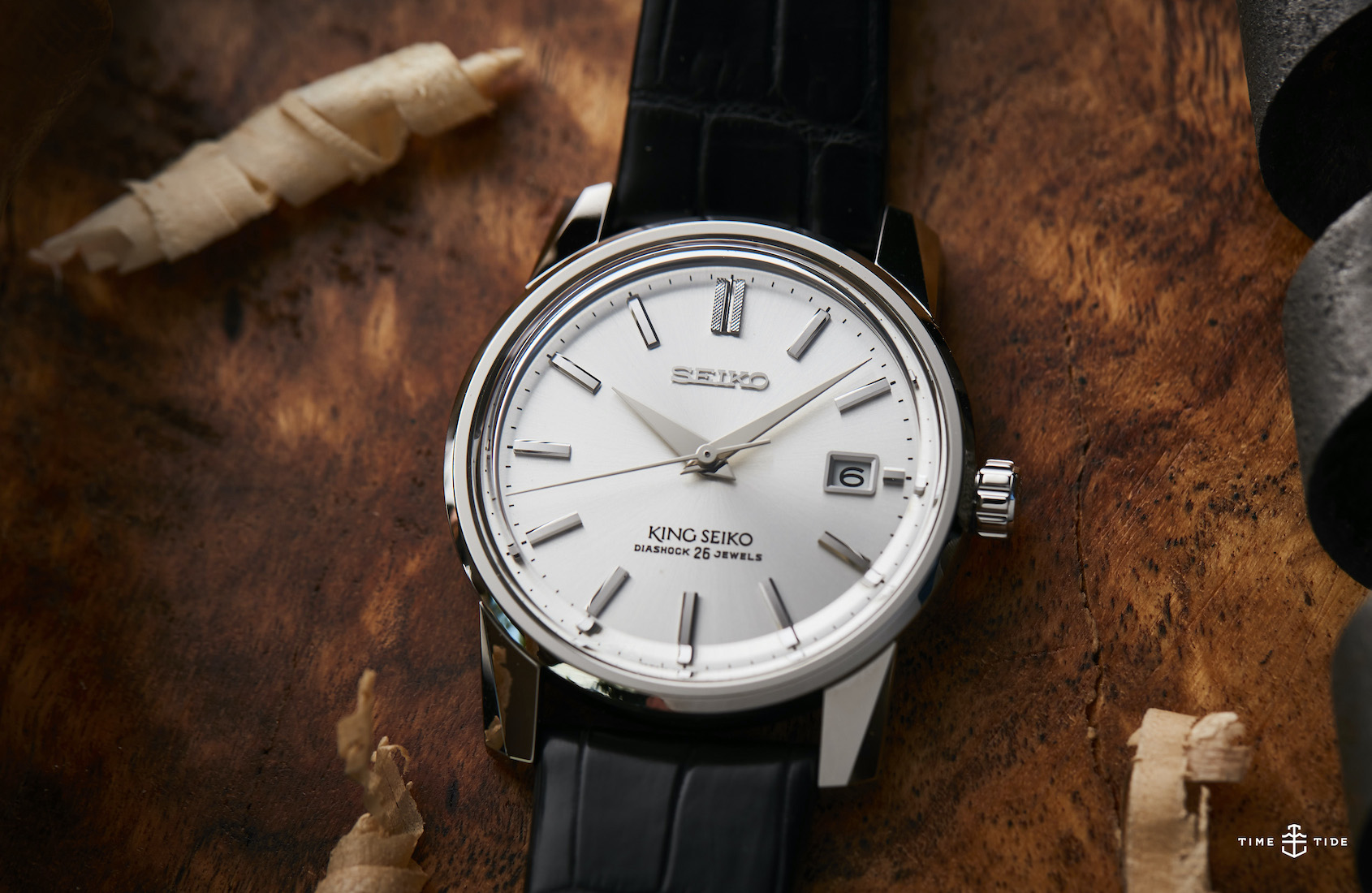 Yes, just before Christmas, Seiko finally did it, they reissued a King Seiko. In a bonanza year for heritage and vintage celebration, for me this really stood out. Have a look at our story and video here, and you might just fall in love. In my eyes this is a close-to-perfection take on one of the best references from the Grand Seiko vs King Seiko championship bout. The all new KSK SJE083 was released to great fanfare and deservedly so.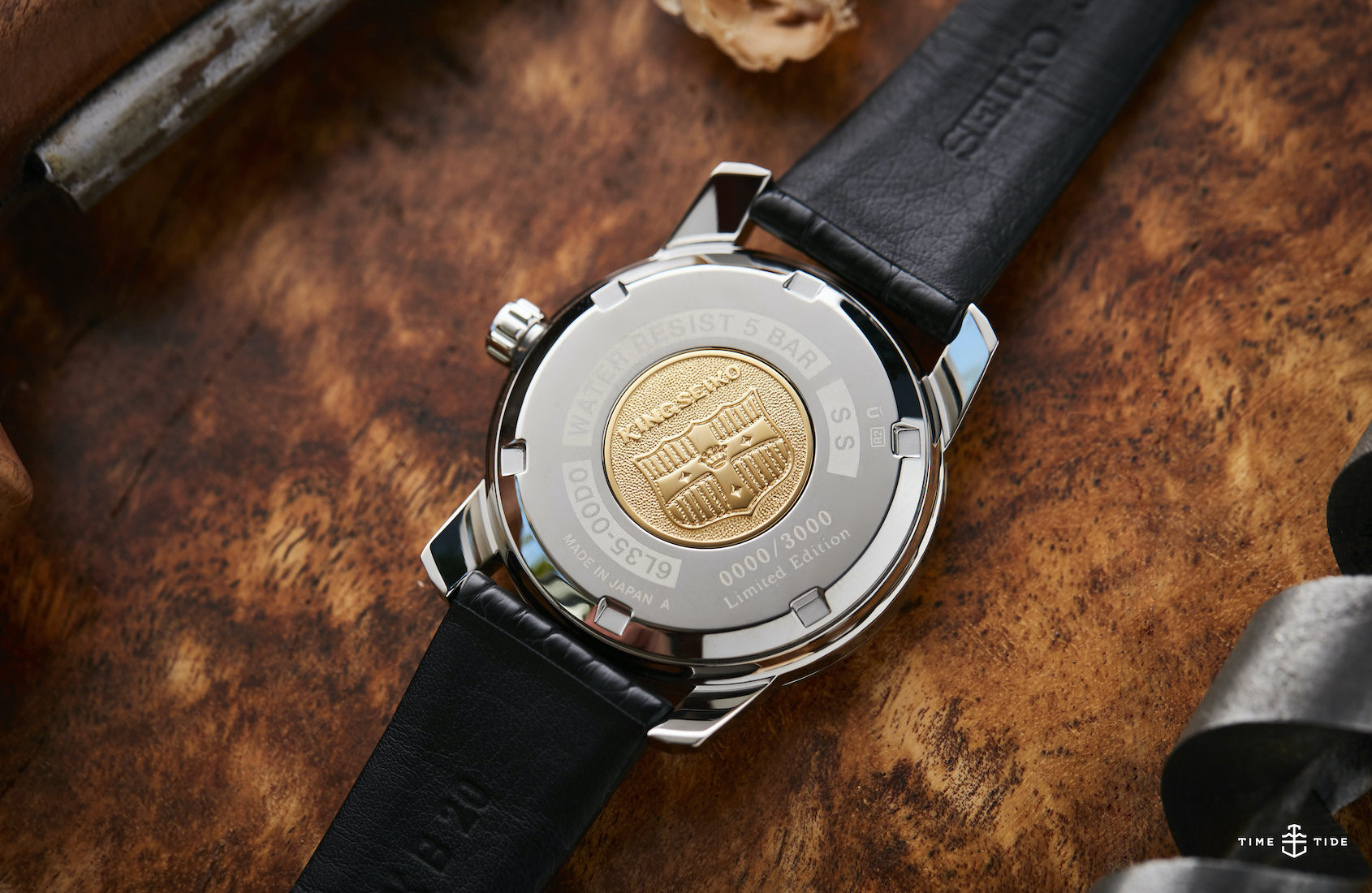 Admittedly, it's a bit odd after Grand Seiko won the jousting for the number one spot, but a grand (pun intended) move that draws attention to vintage King Seiko references being a very important part of Japanese watchmaking history. In a twist of beautiful irony the razor-sharp case is finished by Grand Seiko. Its balanced perfection is thoroughly emphasised by Zaratsu polishing in a beautiful symphony of flat mirror-like surfaces and a round centre case with just the right width and angle to the clean, polished bezel around the silver dial. Is that an objective view? Well, I find that to be nigh on impossible faced with what is, in my personal opinion, one of the sharpest Seikos of 2020. The lugs alone are enough to put it on the podium. Price $5200 AUD