Earlier this week, it was reported that Patek Philippe had discontinued the hottest luxury watch on the market after 15 years: the Nautilus 5711/A. The news was rather shocking when you consider the fact the watch commanded a speculated eight year waitlist – and that is assuming you had earned the privilege of being added to the queue. Alongside the Audemars Piguet Royal Oak, the Patek Philippe Nautilus helped usher in the integrated steel sports watch craze and helped create a marketplace where at times steel was valued more than gold. With demand far greater than supply, secondhand prices for the 5711 command staggering premiums and with the 5711 discontinued prices are jetting off past the stratosphere into outer space.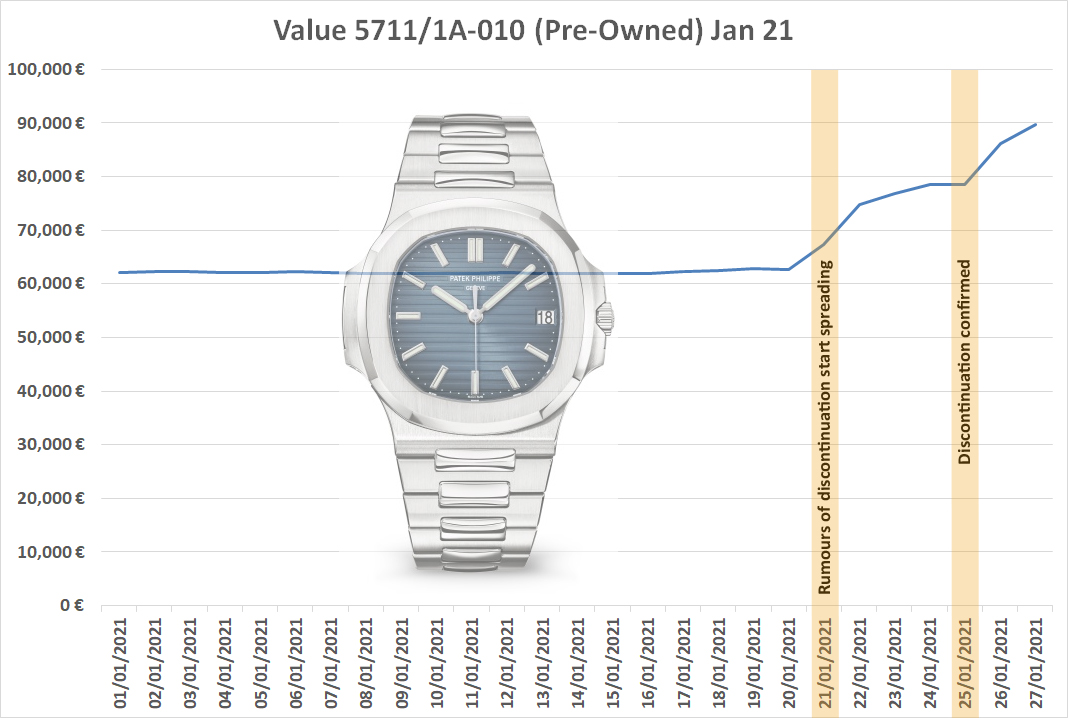 WatchPro has reported that since news of the discontinuation of the 5711 broke secondhand prices have climbed 50%. According to the chart provided to WatchPro by Chrono24, the rise began when the rumor of the end of its production run began to spread and increased even more when the news officially broke. Buyers scrambled to source one upon the news. According to WatchPro, "Chrono24 says it has received double the number of requests to purchase the 5711 in January compared to a typical month last year." Throughout January the price remained stagnant at approximately 60,000 euros, but within a week of the speculation and news of the 5711's discontinuation prices have rocketed to an average list price of 90,000 euros – with coveted Tiffany & Co. stamped models going for twice that much!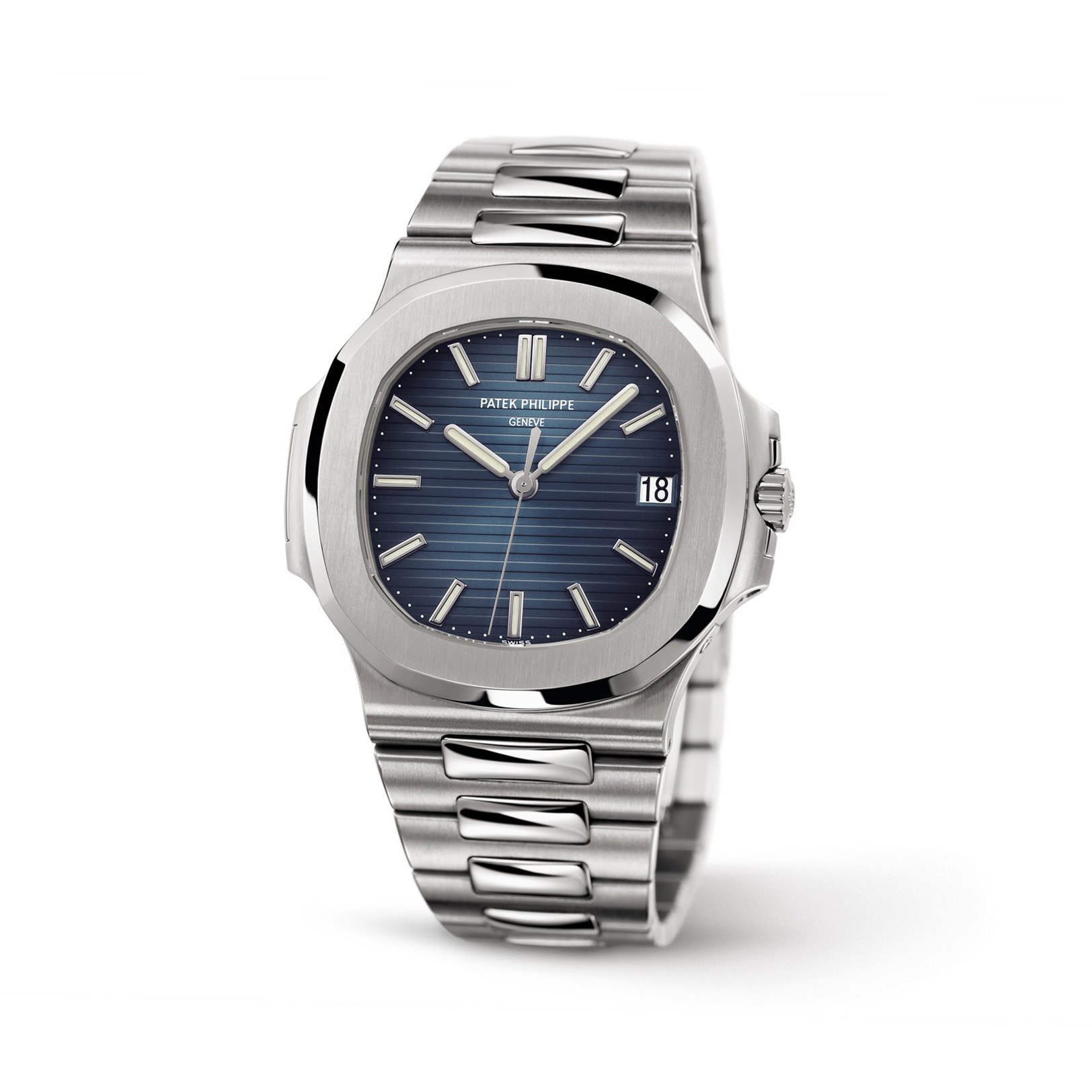 Patek Philippe CEO Thierry Stern has always been open about his reluctance to produce more steel watches, maintaining that production capacity for the metal would stay put at 30% – the Nautilus taking up a small chunk of that segment. He understands the rarity of the 5711 makes the watch more attractive, but it is also a matter of staying true to what is the core of Patek Philippe: precious cased watches with finely decorated and complicated movements. This is why, while shocking, the move to remove the 5711 from the catalogue is not so surprising when you reflect on statements issued from Stern. Most brands would kill to have such a hot and iconic reference, that commands the demand and premiums of the 5711. But this decision is a testament to the brand power of Patek Philippe, and is why many consider the family-owned manufacturer to be the pinnacle of the holy trinity.
In the wake of the 5711's discontinuation, many questions remain. Will those already on the waitlist for the watch be able to get it? If not, will their spot in line (so to speak) carry over to the 5711's successor? Will there even be a successor? These questions remain unanswered, with only speculation to fill the void of the unknown. Only time will tell what this means for prospective Nautilus owners, and stay tuned for our predictions of what is to come…