Lashana Lynch has confirmed she is the new 007 in "No Time to Die", and boy does she wear the 007 Edition of the 300M with style…
Zach Blass
Last week, Lashana Lynch confirmed in Harper's Bazaar that she would inherit the 007 mantle in No Time to Die, which is the 25th Bond film, due to hit cinemas in April 2021. During her interview she touched on a variety of points, including the perception of her casting and how she wanted to tackle the role. For the toxic personalities resisting this change, the best way to digest it is the simple reality she does not want to be James Bond or a knockoff "Jane Bond" character. She has only taken the mantle of 007, and with the help of esteemed writer Phoebe Waller-Bridge, looks to bring a new and authentic take to the spy persona. To put it simply: she is not looking for her martini shaken, not stirred.
For watch spotters worldwide, it will be interesting to see what she sports on her wrist throughout the film and what role the timepiece will play in her outing as 007. Let's take a look at the two confirmed watches she will be seen with in the film.
No Time to Die – Omega Seamaster Diver
 300M 
Co-Axial Master Chronometer 42MM 007 Edition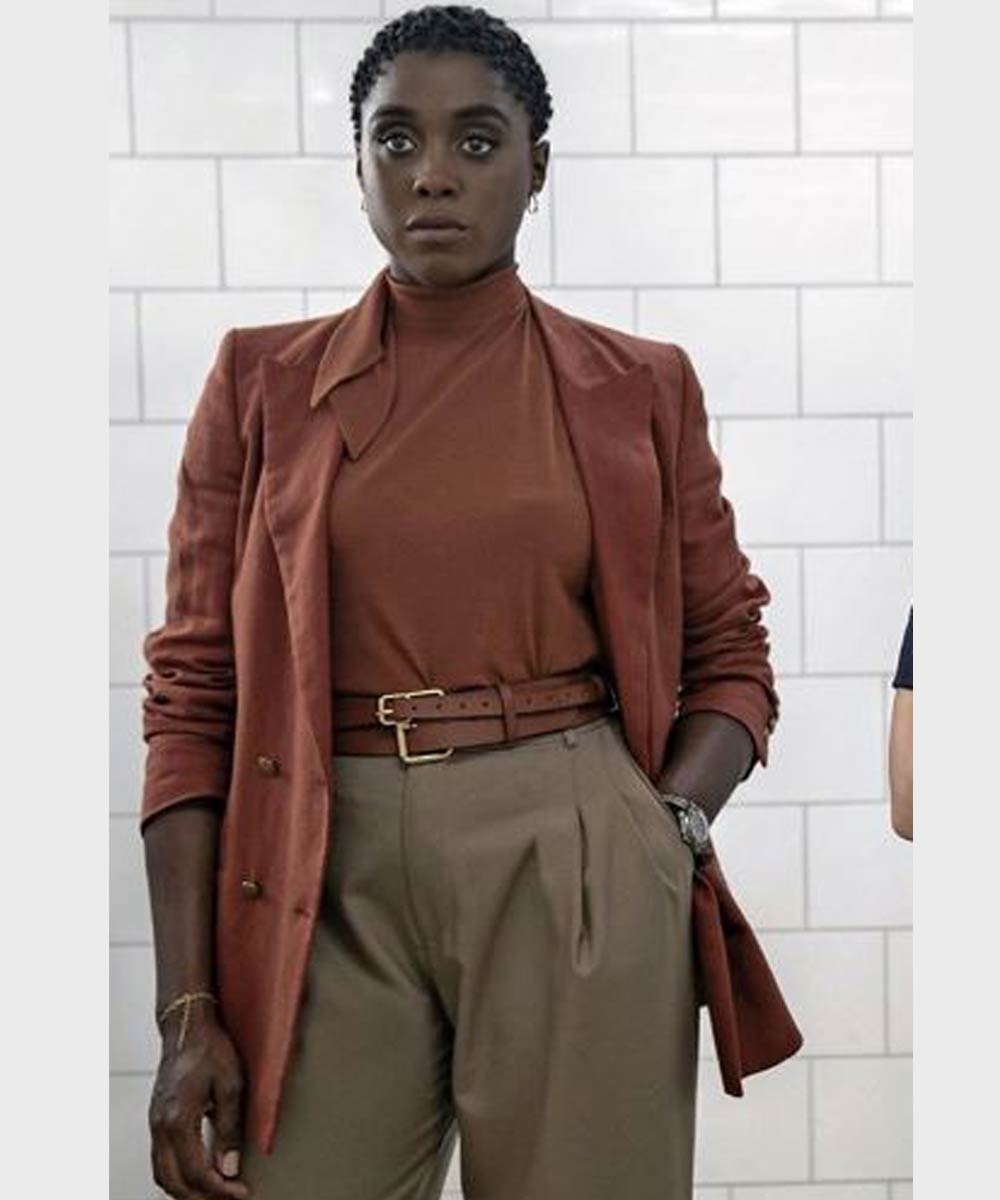 Lashana Lynch, as an agent named Nomi, will also be sporting the new Seamaster 007 Edition on a NATO strap – and based on the screen caps released so far, it suits her wrist very well. Whether she wears the watch on the titanium bracelet is still to be seen, but if not, it is a nice complement to Daniel Craig's wardrobe and showcases both configurations in the film. This watch is arguably one of the best Bond watches ever made (probably a battle between this watch and the "Spectre" limited edition) and we were very impressed with the watch in hand and in the metal.
Omega Seamaster Aqua Terra 150M CO-Axial Master Chronometer ref 220.13.38.20.01.001
That is not the only watch she will be seen wearing in the movie. Thanks to advertisements of the film and from Omega, it is confirmed that Lashana Lynch will also be wearing a standard production Aqua Terra model with a black dial and 38mm case. Based on the released image, it makes sense that in all stealth black attire that a black dial watch on a black dial NATO would be worn.
Two large questions linger in the wake of this monumental moment for the franchise: is this outing as Bond a one-time affair, or will Lashana Lynch continue to portray 007 in future films? If the answer to the first question is yes, then what does this mean for Bond watches moving forward? Will Omega continue their partnership? I would infer that nothing necessarily changes, considering she is wearing two watches billed as men's watches (that, quite frankly, anyone can wear if they so please). But, in a selfish way, I would not mind if this means Bond watches received more classic proportions moving forward – 36mm/37mm divers would be very welcome in my opinion and could make for some pretty sweet limited editions down the line. One thing is for certain though – she is wearing equally badass timepieces throughout the upcoming No Time to Die film.