Paying homage to a man widely regarded as the father of modernism, Le Corbusier (Charles-Édouard Jeanneret), Rado's stunning range of True Thinline Les Couleurs Le Corbusier could definitely be worth a look as your next summer watch.
Le Corbusier, the visionary Swiss designer, architect and writer, created the concept of Architectural Polychromy – a palette that employs 63 different colours of architectural significance to assist with the portrayal of depth and space.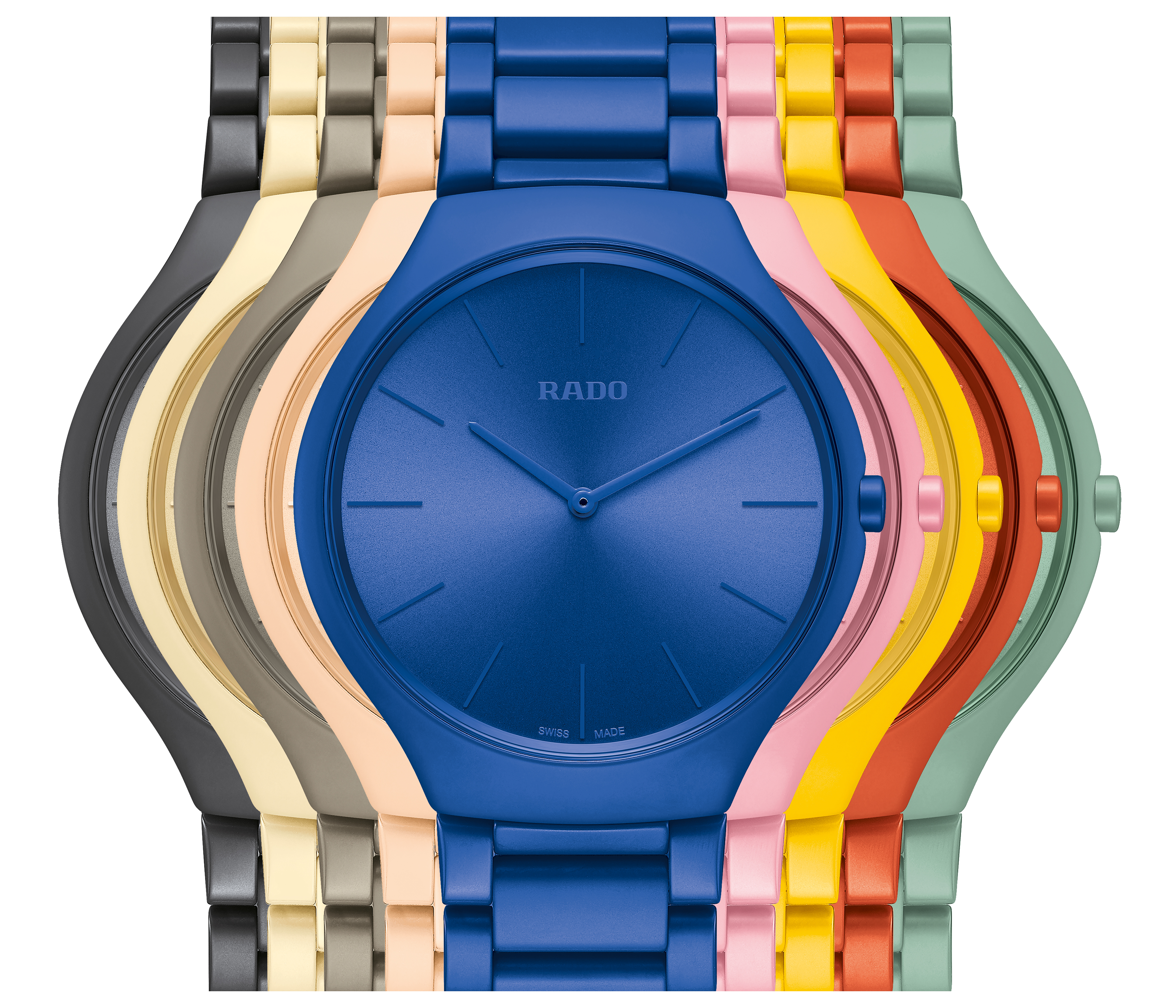 These 63 colours are then grouped into nine different categories: vibrant, velvety, balanced, bold, powerful, expressive, luminous, impressive and pure.
Rado's new True Thinline collection wonderfully encapsulates these nine different palettes, and each of the watches distinct colours, nine in total, has an equally vibrant name to match.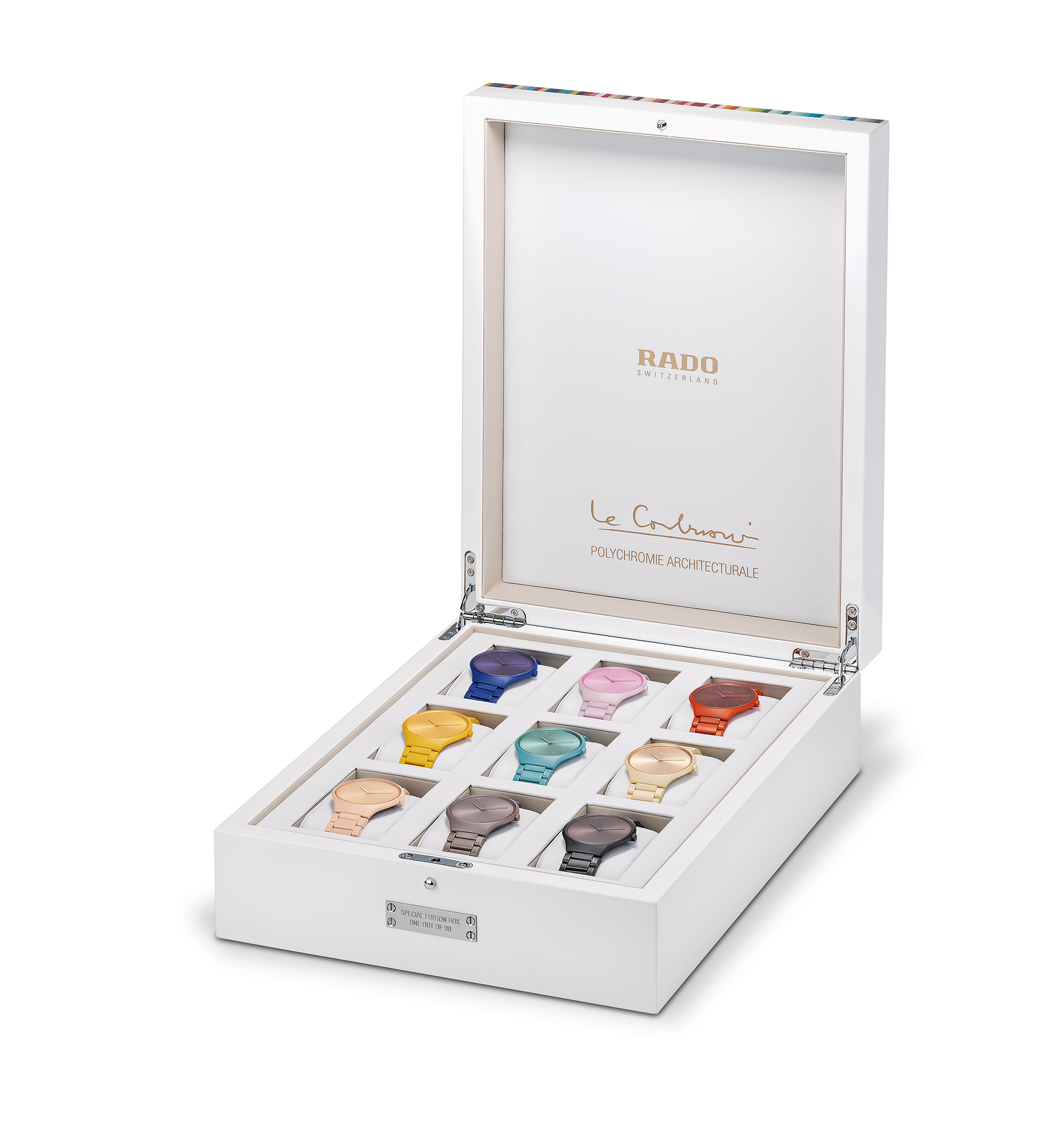 What's more, when paired with Rado's storied expertise in creating ceramic timepieces, which dates back more than 30 years, the combination makes for a compelling proposition, not least for the fact that ceramic is scratch resistant, light and hypoallergenic.
The True Thinline watch itself is a very well proportioned wristwatch, thanks to a versatile 39mm case size that's just 5mm thick.
Housed inside the slim ceramic case is a 13-jewel quartz movement that powers the watch's hour and minute hand. There is no second hand.
In addition, the True Thinline also features sapphire crystal, 30 metres of water resistance and a titanium caseback that displays the 63 individual colours that make up the concept of Architectural Polychromy.
The Rado True Thinline Les Couleurs Le Corbusier is limited to just 999 examples per colour, and the vibrant wristwatch will set you back $2750 AUD.