By now, you should be familiar with the Rado Captain Cook collection, inspired by a historical Rado reference from the golden age of dive watches. This year, the collection has launched three new references, announcing the Rado Captain Cook bronze for the first time ever. This warmly toned coloured metal complements the already vibrant array of colours that the Captain Cook collection is available in, including these new references produced in green, blue and brown.
While Rado are only dipping their toe into bronze as a material, this first collection looks great, and adds a further dynamic element to a collection that is already a winner across collector and enthusiast communities. An interesting note about this particular alloy of bronze is that it is formulated for only mild patina, so it's going to stay golden, pony boy.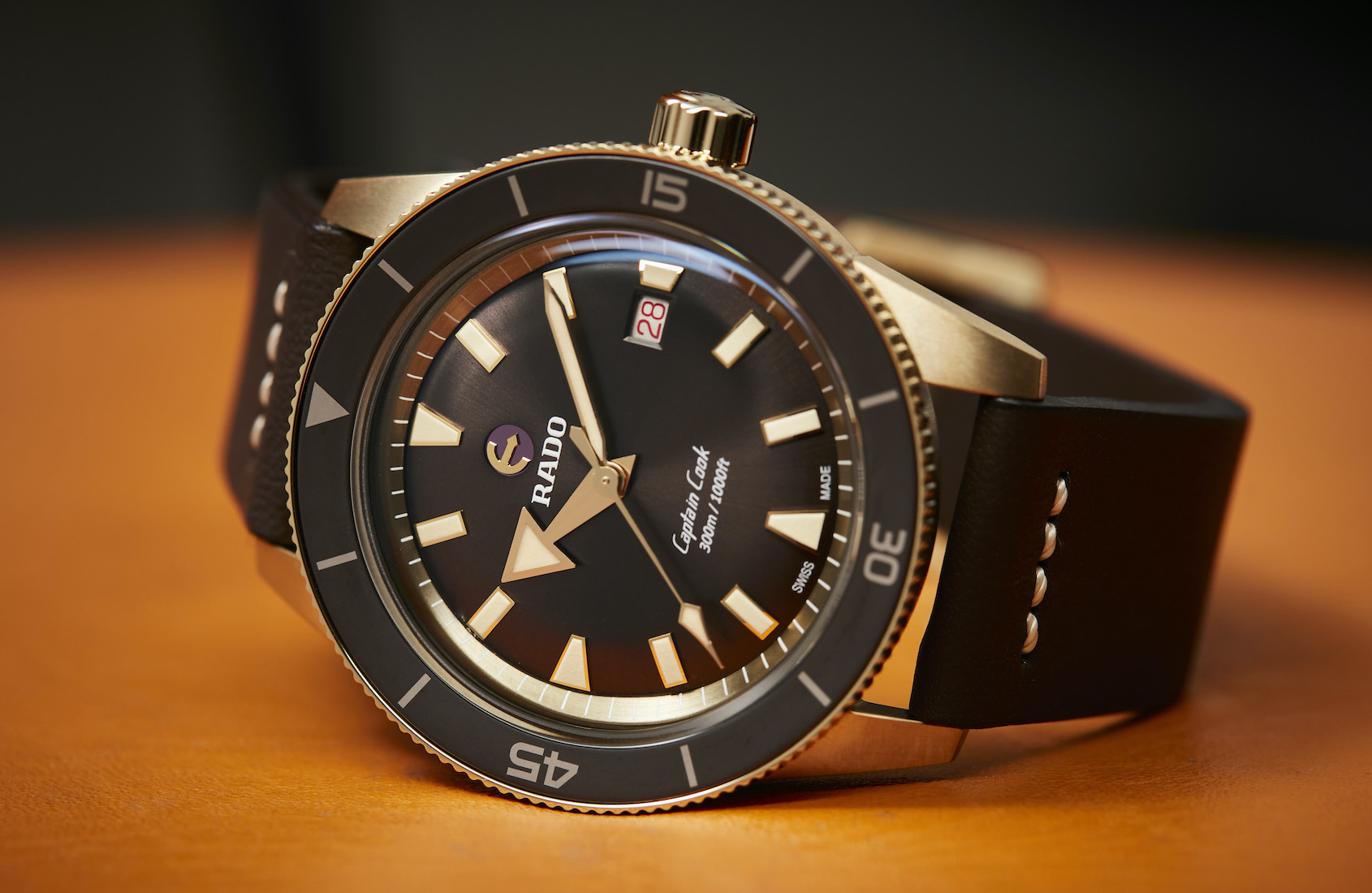 Rado Captain Cook bronze price and availability:
All three Rado Captain Cook references in bronze have an Australian RRP of $4025, and are available now.
Made in partnership with Rado. However, the opinions expressed in this article are our own in accordance with our Editorial Policy.