Rado are well known for their collaborations with important designers from around the world. Famous names who have designed watches for Rado include English product designer Jasper Morrison, Taiwanese graphic designer Leslie Chan, and more recently the renowned Welsh furniture designer Bethan Gray. The Rado True Thinline Studs Limited Edition is a meeting of Rado's expertise in high-tech ceramic as a case material, and Bethan's interest in traditional craft, and how she can tell that story through design. I was fortunate enough to sit down with Bethan to discuss the drivers of her design process and what it was like designing a watch with Rado.
If you haven't come across Bethan's work before, it is informed by her interests as a passionate traveller and storyteller and her fascination with traditional craft techniques from around the world. She was born in Wales to a Welsh mother and a Scottish father, but her ancestors hail from much further afield, descending from a nomadic Rajasthani clan that migrated across the Middle East. This desire to explore the world has taken Bethan everywhere from China to Oman, two locations that heavily influenced the final design of her project with Rado.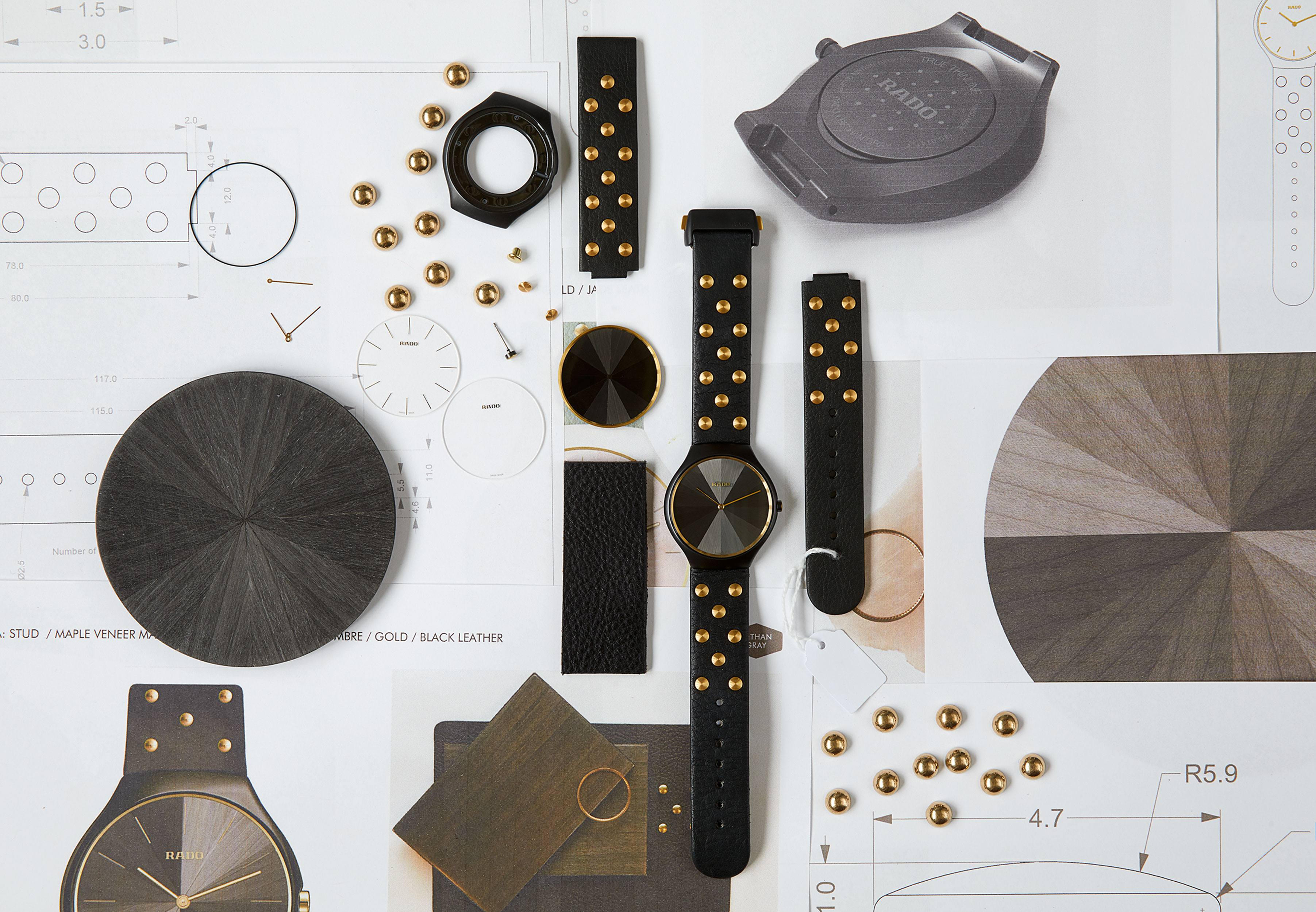 One of her favourite techniques is marquetry, which makes up the dial of her True Thinline, an extremely old method of veneering, where thin sheets of timber are hand-dyed for colour and to accentuate the grain of the wood, before being arranged in a pattern.
"It adds movement," Bethan said. "You can see how that part there looks lighter than the other part. It's not, it's all the same colour, it's just the light catching the grain at a different angle. That is what we were trying to re-create, because marquetry is an ancient technique that we use in a lot of our furniture."
This technique was introduced to Bethan when she began working with a group of artisans who had been making furniture for the Sultan of Oman for the past 40 years. "It was my dream because craftsmanship is such an important part of what I do," she said, explaining the 12 sections of the dial that are each made of a single piece of birdseye maple. The result is a hypnotising pattern that catches the light like a fish beneath the water, with light flitting across the face of the watch as its angle changes, all framed by a gold-tone ring around the dial that matches the bracelet studs.
When it came to the boldly studded leather strap, she explained the inspiration as arriving from a source even more distant than Oman. "We have a furniture collection called The Stud, which includes tables and mirrors using leather and studs. These were originally inspired by the Forbidden City doors in Beijing, which are covered in huge brass studs." Bethan also observed similar studs when she visited the Terracotta Army in China, where an incredibly preserved bronze chariot had studs in the straps for the attached horses.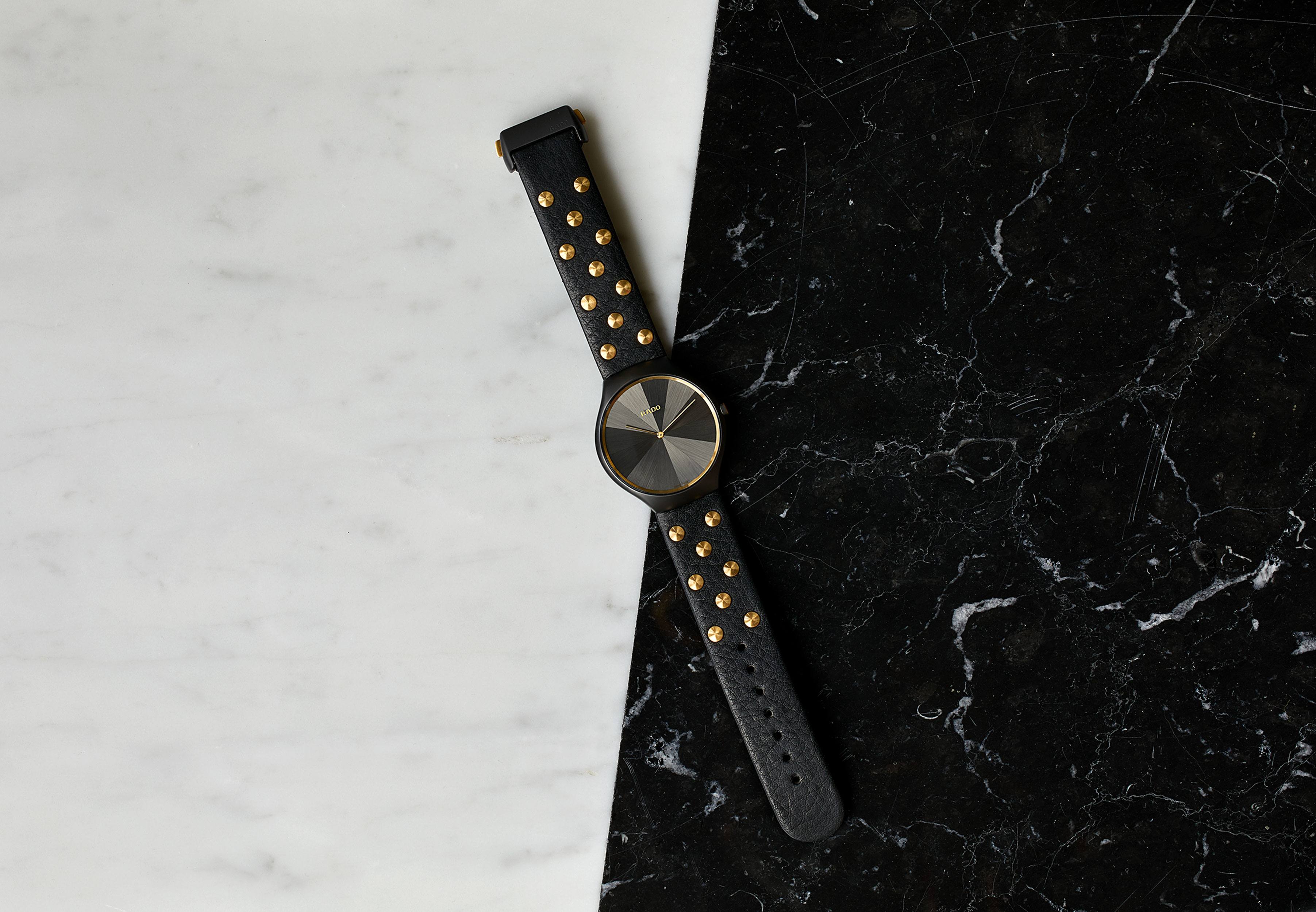 Bethan adopted this into the leather strap of her True Thinline, mentioning that she "didn't want a normal strap" but something worn on the wrist and well designed in its own right, like a bracelet. The studded leather strap is fastened with a deployant clasp and seamlessly flows into the 39mm black ceramic case. True to its name, the case is wafer thin, sitting just 5mm off the wrist and, thanks to the ceramic case, is also remarkably light at 49g.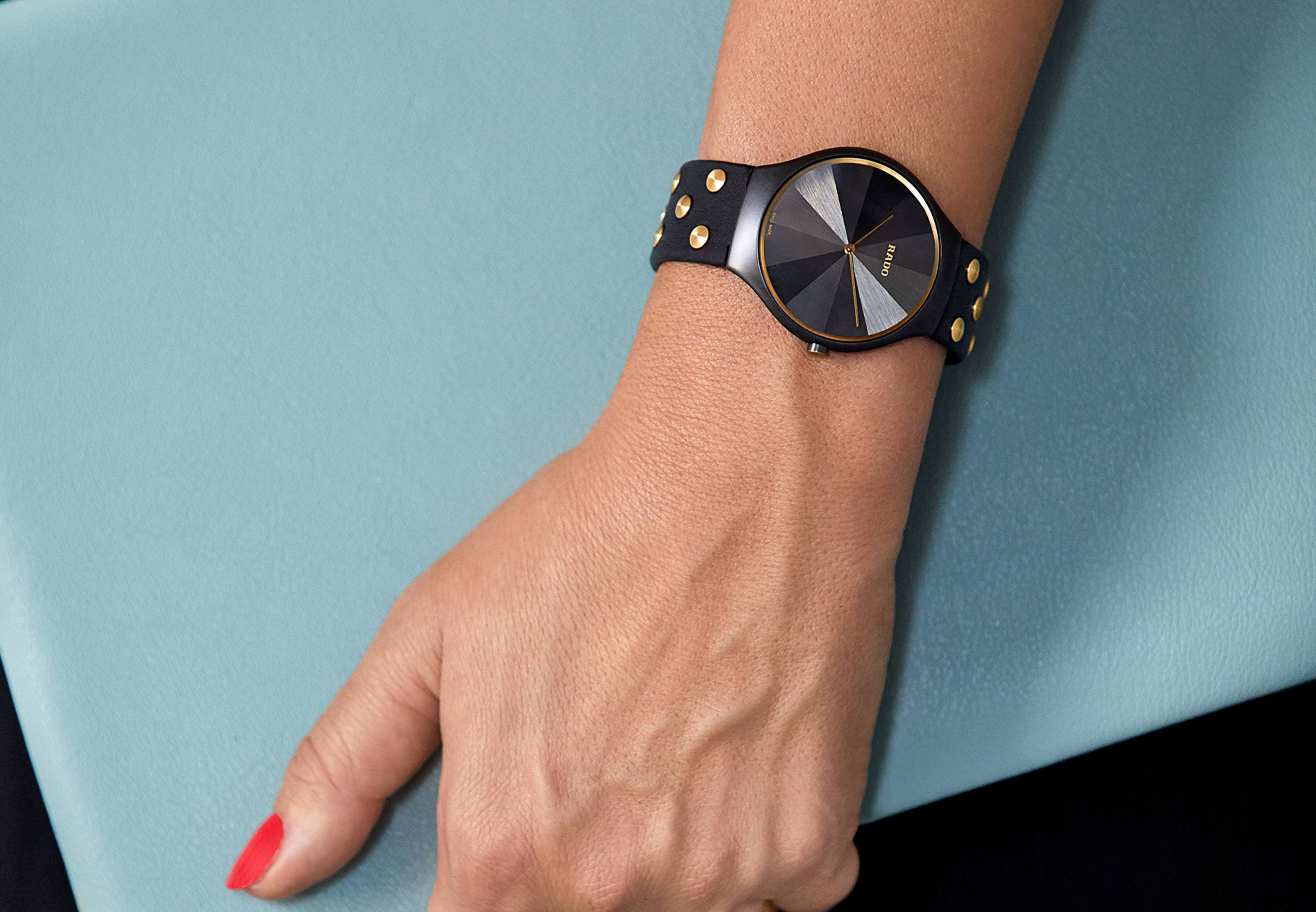 Despite never having designed a wristwatch before, Bethan was impressed by Rado's precision and ability to work with almost any idea she threw at them. The result was a watch she wears every day, admitting, "I feel totally lost when I'm not wearing it", and that an unexpected benefit was how great it is "to be able to tell the time without getting distracted by everything else".
The Rado True Thinline Studs Limited Edition is limited to 1001 pieces, and is exclusively for sale at the Rado site.