Radio host throws birthday gift watch into the ocean because it wasn't expensive enough
Nick Kenyon
Radio shock jock Kyle Sandilands has built a wildly successful career out of being brash and obnoxious. Last week the king of Sydney's FM airwaves celebrated his 50th birthday in true Kyle style. To mark the big five-oh, the former presenter of Big Brother and Australian Idol rented a modest "super-yacht" to tour the waters of Sydney Harbour, before guests made their way to King Kyle's rented Woollahra mansion. On the water, guests gave their birthday presents to Sandilands, after presumably struggling with the eternally challenging question – what do you give the man who already has everything?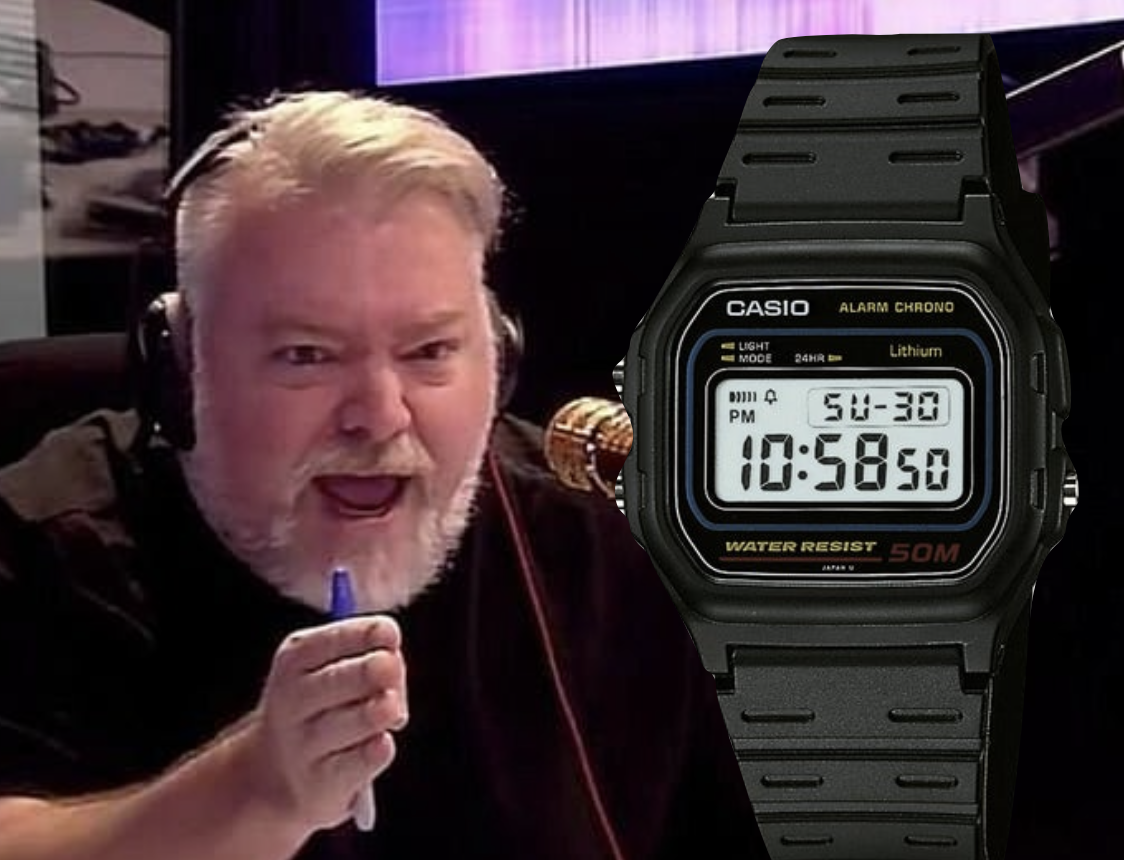 Some guests went for gifts on the glitzier side, with reports that Karl Stefanovic, the host of The Today Show on Channel 9, gave Sandilands an ashtray from Hermès. Radio hosting rival Ben Fordham from 2GB went for something more affordable, personally seeking out Sandilands to present him with a Casio watch from 1988. Fordham handed the watch over with a note that read: "You've probably got a few watches, but here's your favourite."
Clearly nonplussed by Fordham's effort, Sandilands responded by hurling the watch into the sea. Explaining what happened on his radio show last week, he explained: "I'm looking at the watch and I thought, "This is shit.""
"So if you want a 1988 Casio watch, it would probably be at the bottom of the harbour, somewhere near Taronga Zoo.  It was the worst present that anyone bought. Thank you, Ben, for a very small effort."
How do you say you've lost touch with normal people without saying you've lost touch with normal people? Throwing birthday gifts into Sydney Harbour because they're not expensive enough sounds like a pretty good way.