Post Malone's insane watch collection Part 2: With Rockstar Ratings
James Robinson
If you missed out on the first instalment of us rating Post Malone's watch collection, stop reading and hit this link right here. And, if you haven't seen GQ's latest On The Rocks video featuring Posty and his multimillion dollar assortment of timepieces, you can click here.
Done that? OK great … let's, as Malone would say, "get after it".
Patek Philippe Nautilus 5719/10G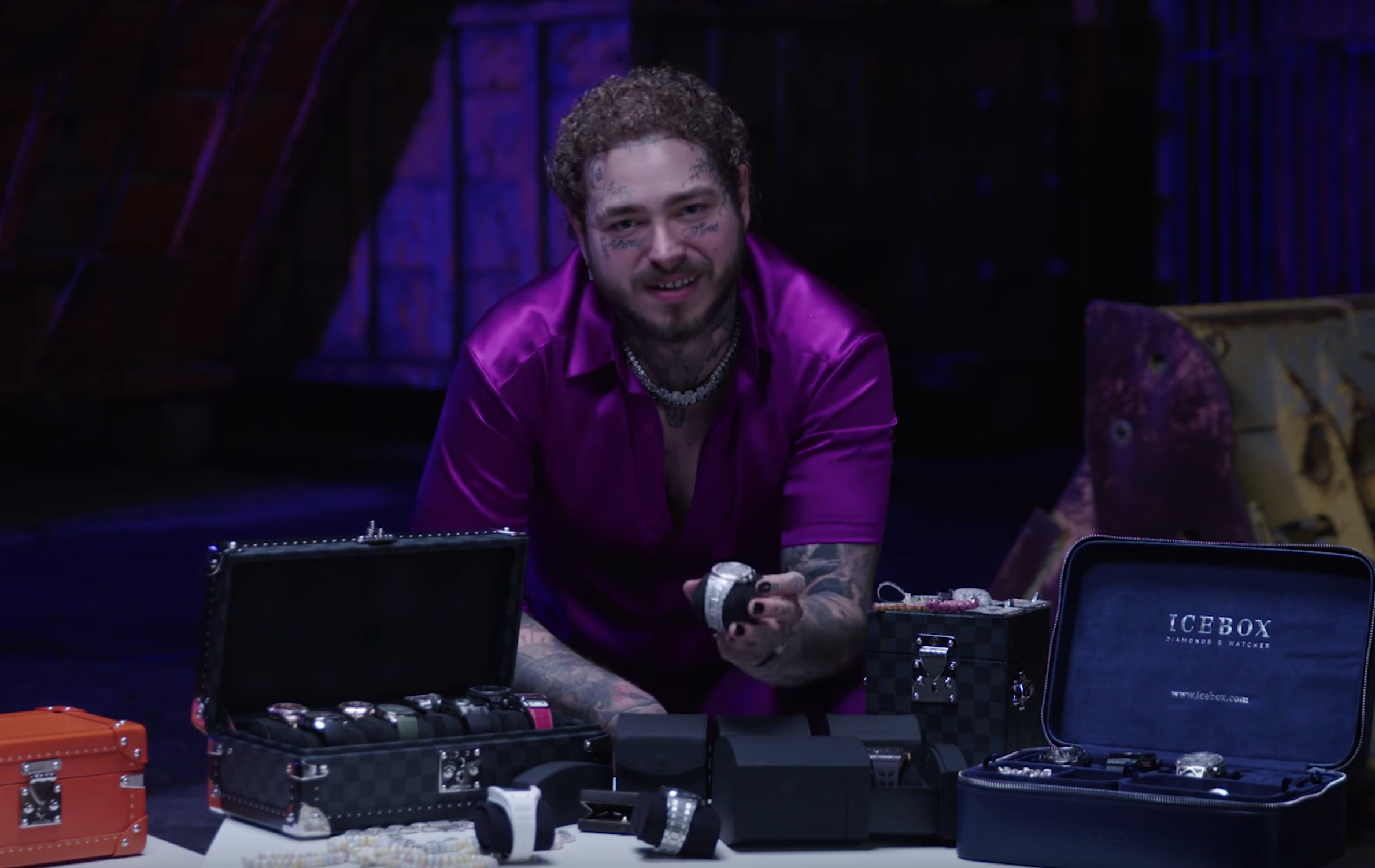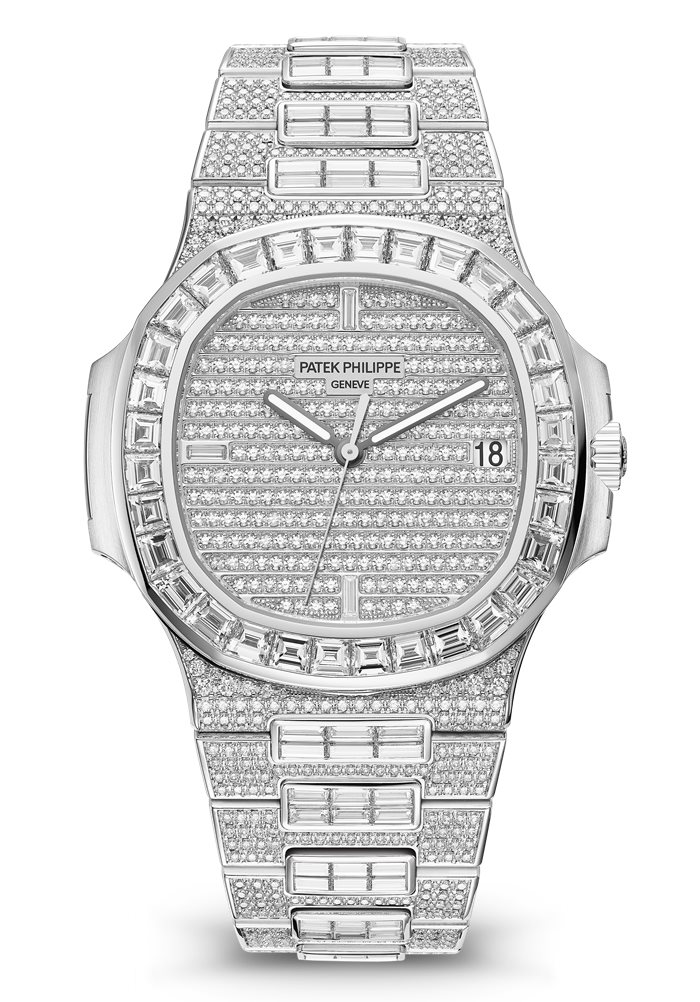 Rockstar Rating: 11/10
If the previous watches in his collection haven't convinced you that Malone is getting serious about collecting timepieces, then take a look at his factory diamond-clad Patek Nautilus 5719/10G. This is, undeniably, one of the most baller watches on the planet. We're talking solid 18k white gold case, full diamond pavé dial with baguette numerals, diamond baguette bezel and pavé bracelet with baguette centre links. This watch has a total of 1343 diamonds that equate to 18.73 carats … oh my goodness! Talk about going hard in the paint … this thing is pure, undiluted flex, and worth well over $600,000 AUD.
Richard Mille RM27-01 Tourbillon "Rafael Nadal"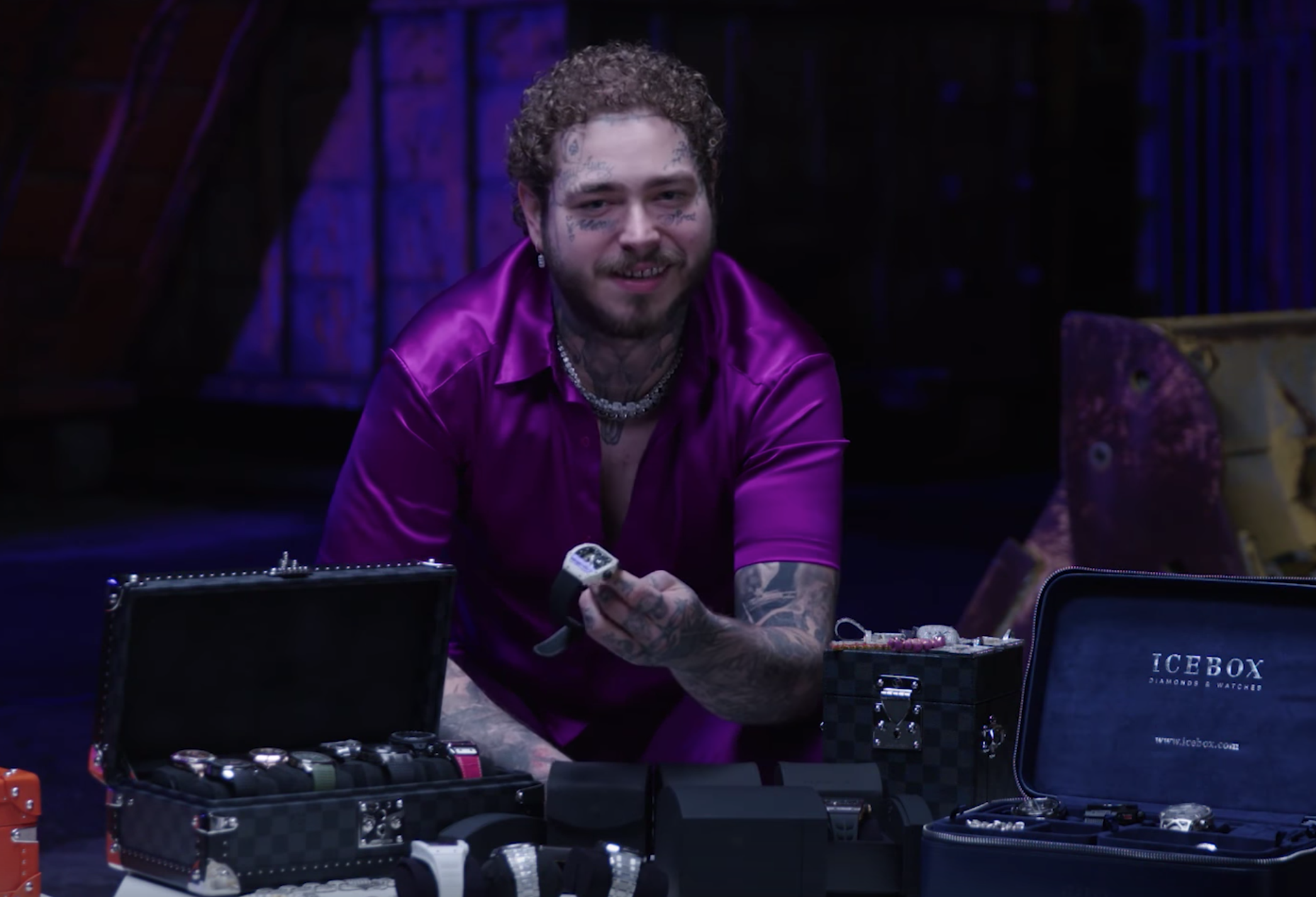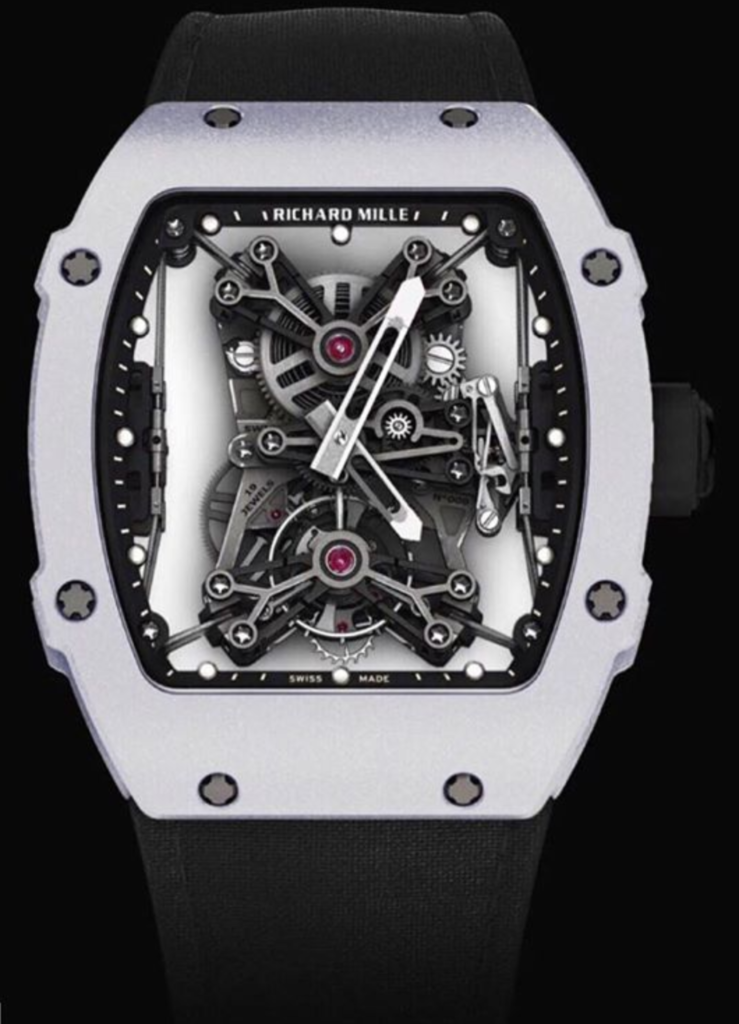 Rockstar Rating: 12/10
If the Nautilus above wasn't absurd enough, how about this incredibly rare Richard Mille RM27-01 "Rafael Nadal"? This isn't any old Rafa RM either, it's the white case limited edition, one of only five ever made. The numbers surrounding this timepiece are bonkers, whether it be the weight, which is just 18.83 grams, or the price, which was $750,000 USD when it was new … but they go for well over a million in the secondhand market. Hova or, as he's more commonly known, Jay-Z also has one of these watches … which confirms one hunnit that it's a bona fide rockstar watch.
Richard Mille RM 055 "Bubba Watson"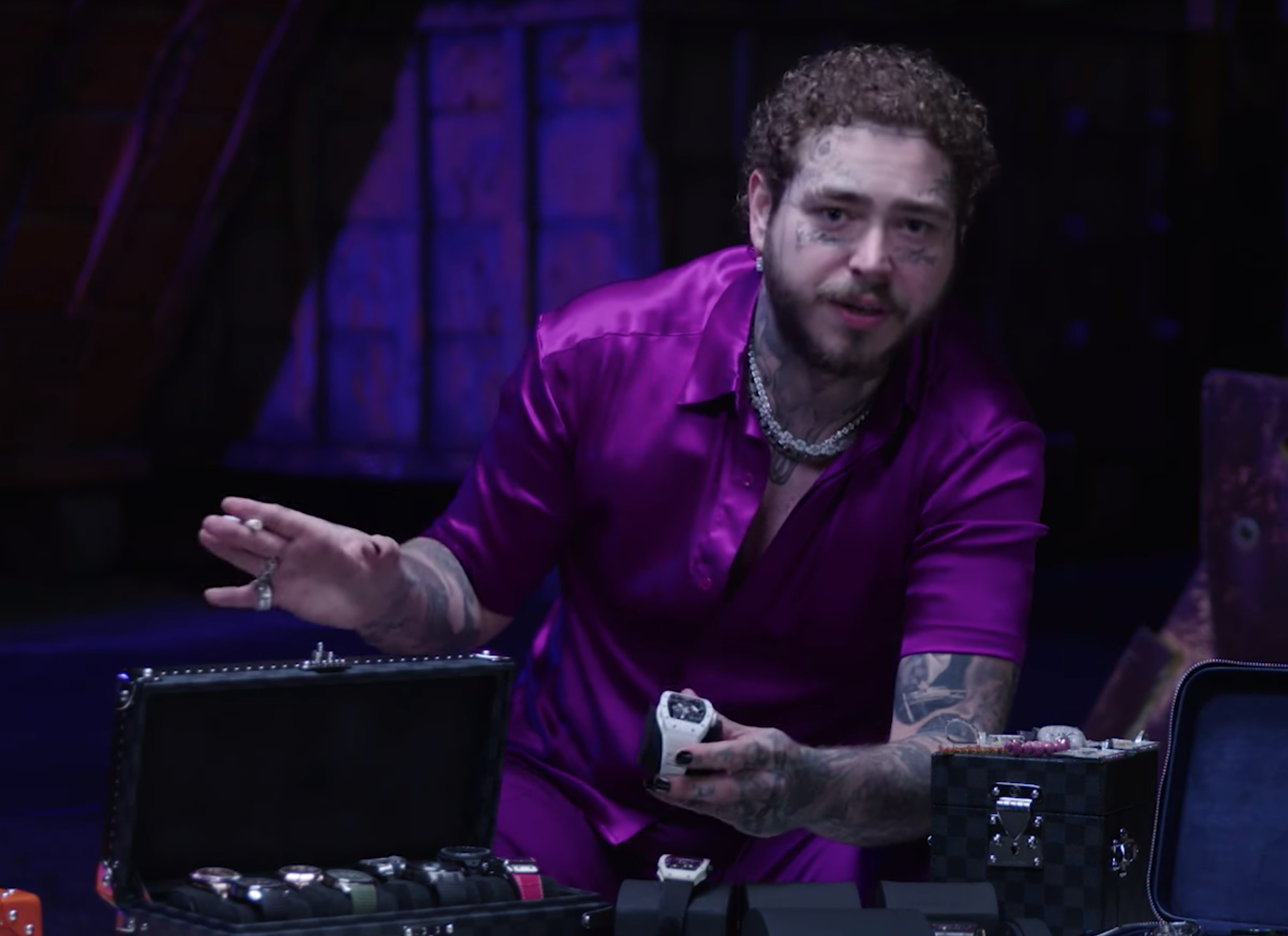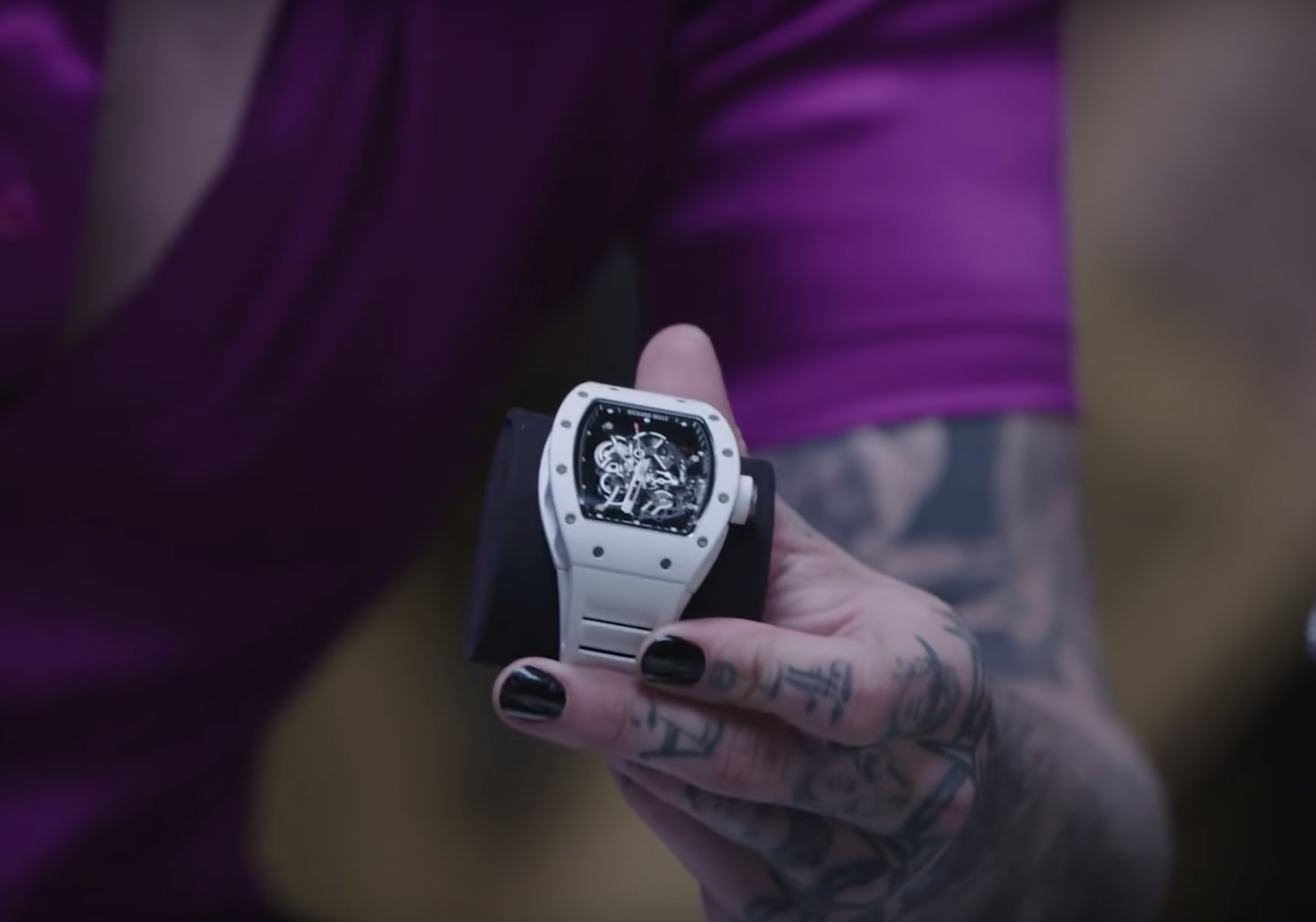 Rockstar Rating: 9.5/10
In part 1 of this exposé, we said that Malone was a massive fan of skeleton dials … yep, we weren't lying. Yet another RM in his collection, the "Bubba Watson", thanks to its fabled white case and band, is an icon of the glitterati, and even though it doesn't command the same price tag as the Rafael Nadal, it's still worth close to half a million Aussie dollars.
Richard Mille RM 052 Tourbillon Skull "Asia Edition"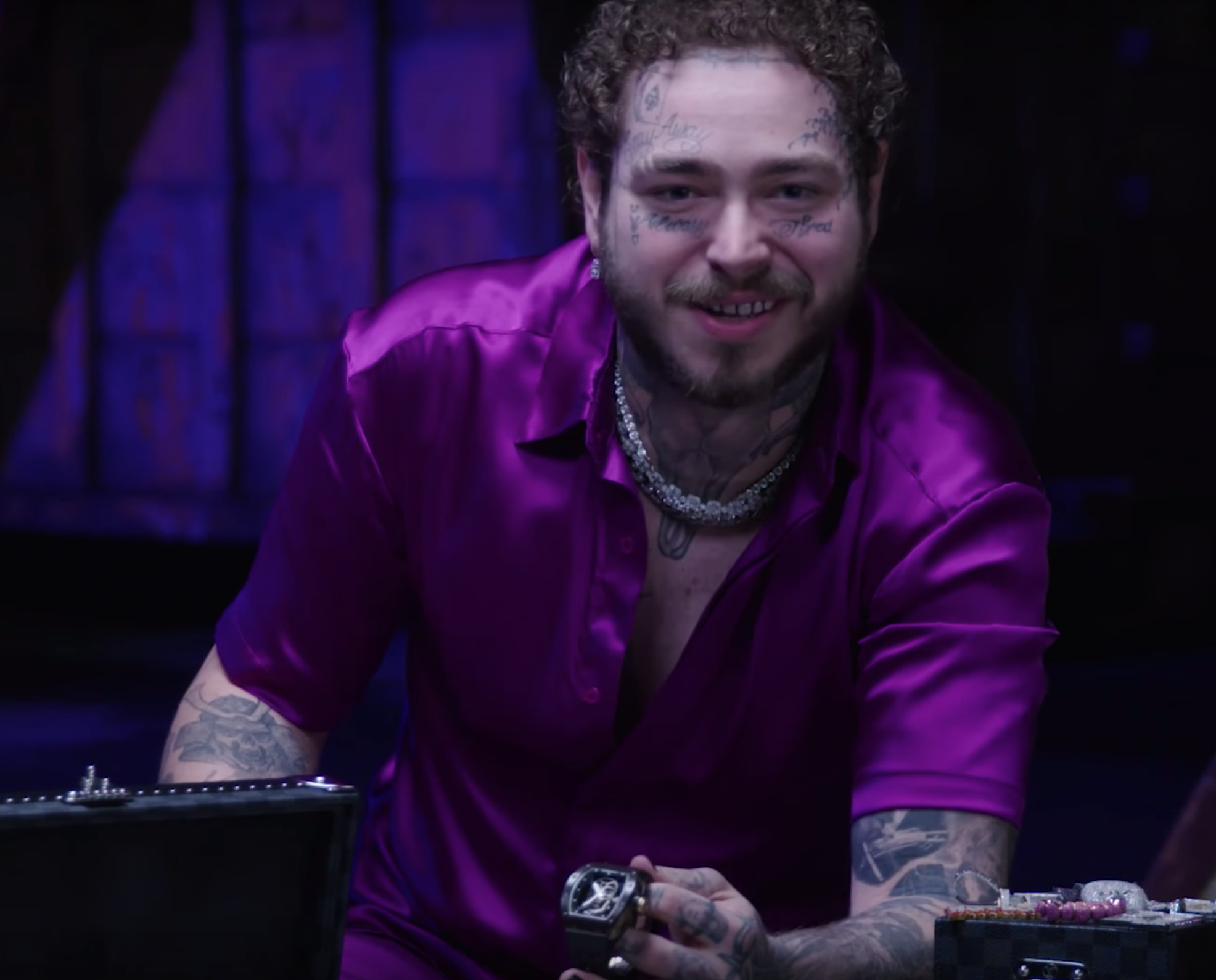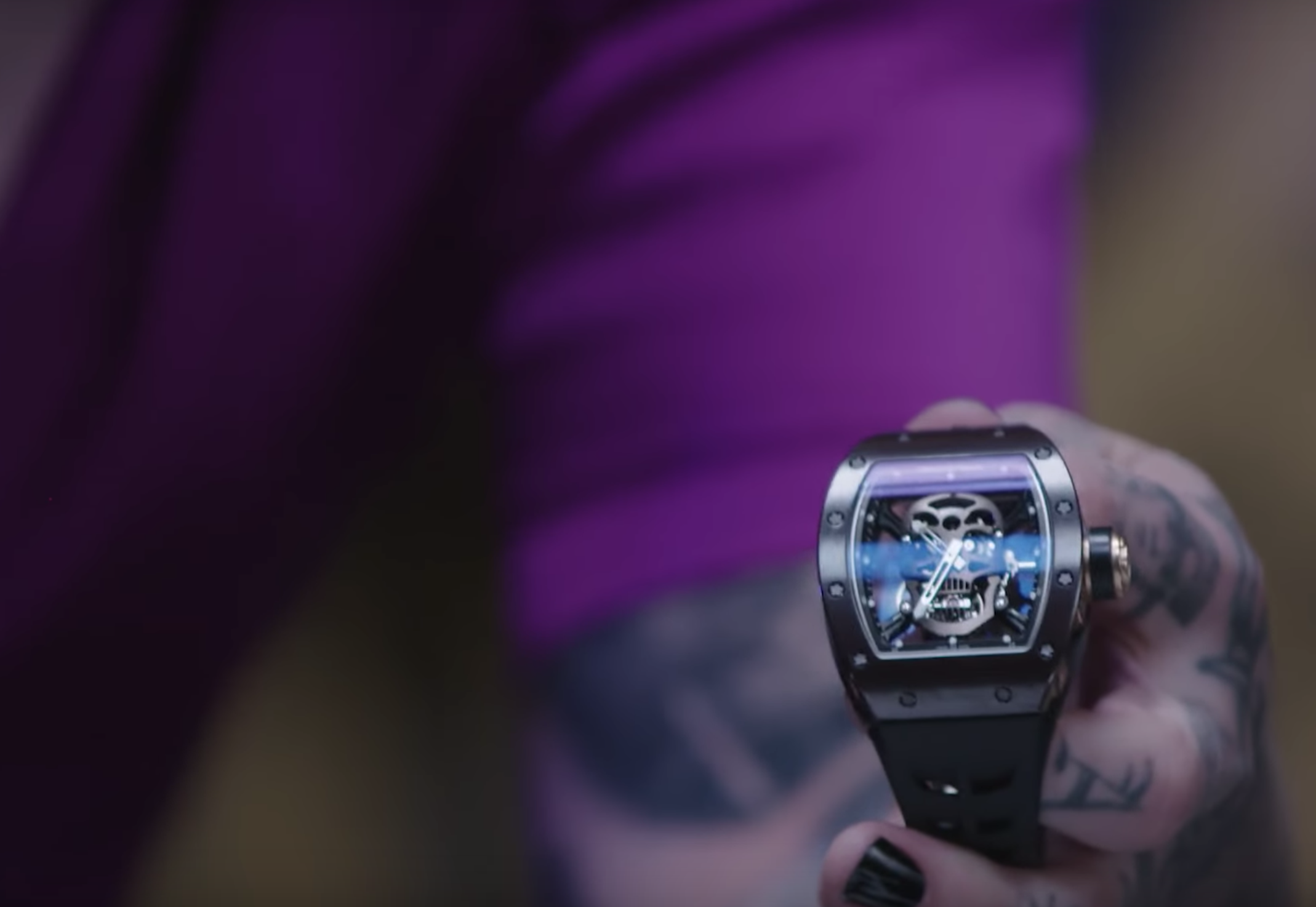 Rockstar Rating: Game Over
Lastly in Posty's collection, we find his crowning glory – a Richard Mille RM 052 Tourbillon Skull "Asia Edition". This is easily the most rockstar-worthy timepiece that Malone owns. Why? Well, as the hip-hop star says himself in the GQ video, he paid a whopping $1,000,000 USD for it, and if that isn't rockstar, we don't know what is.