GQ just dropped the latest video from their On The Rocks series, with the face-tatted hip-hop heavyweight that is Post Malone. His watch collection is nothing short of unreal – it's a "hypebeasts" delight … which suits Posty down to the ground. But as is the case with just about everything in life, not all his watches are created equal. Some watches are far more rockstar than others, so we've rated them all:
Rolex Day-Date 40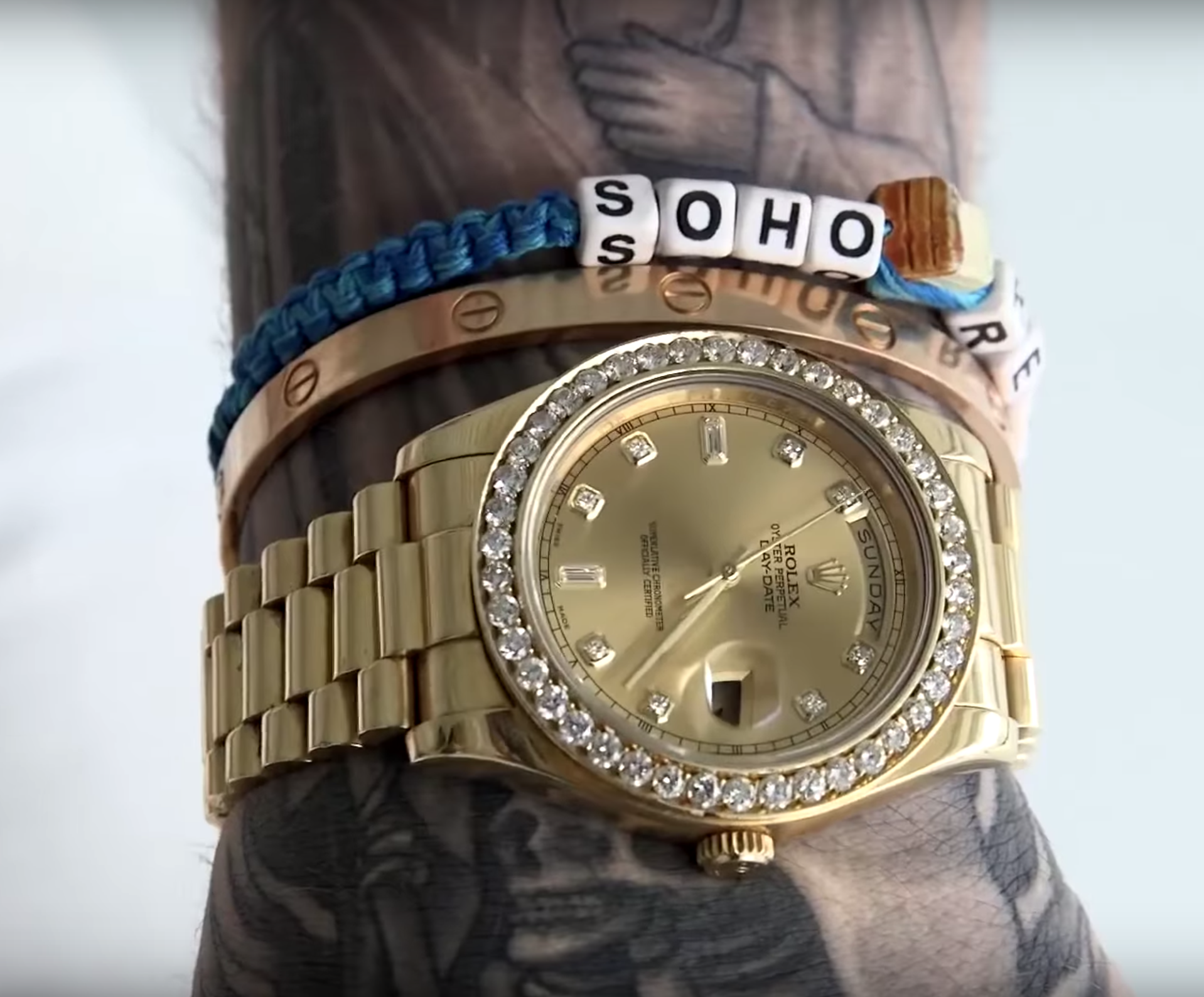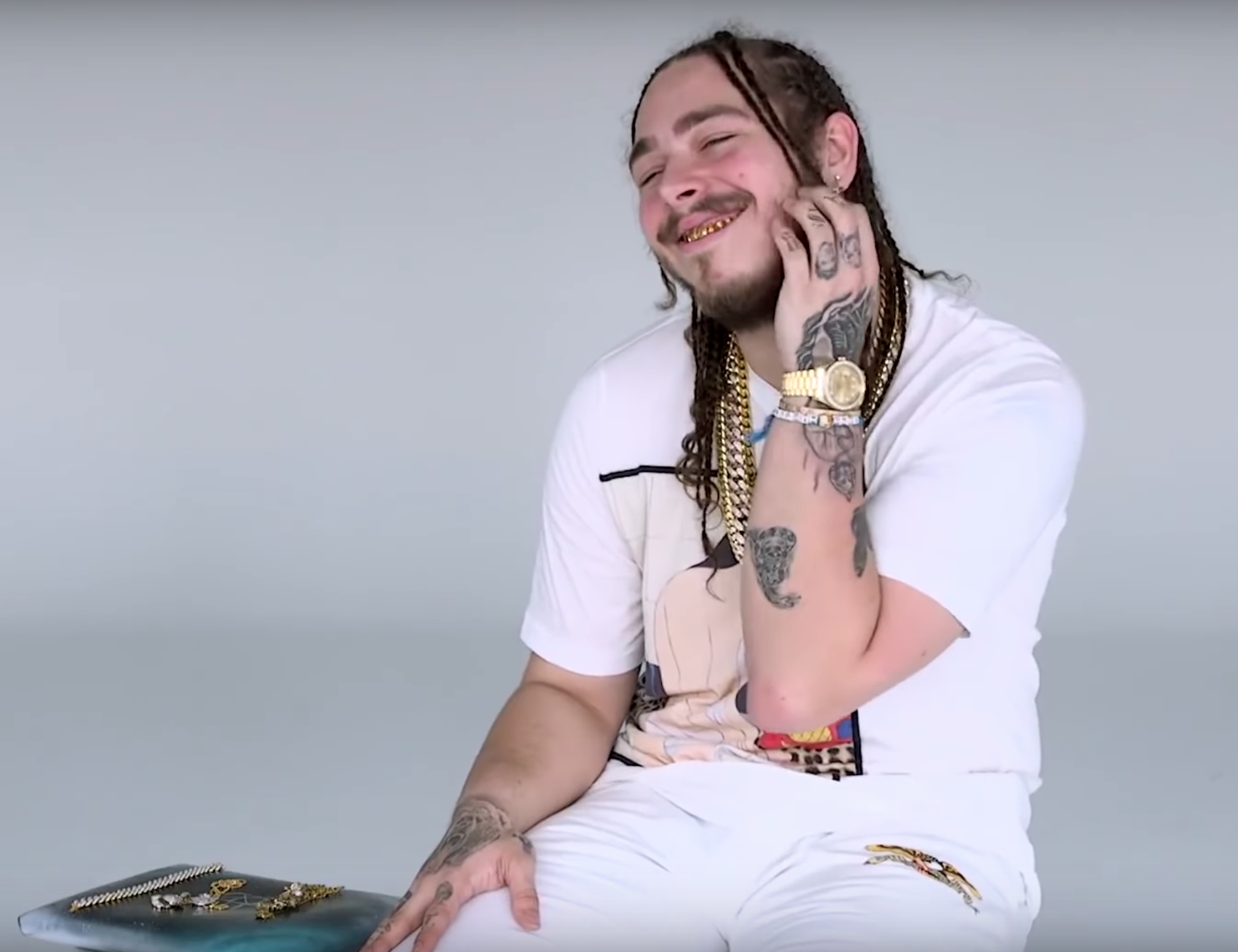 Rockstar Rating: 2/10
OK, now that we've seen Mr Malone's full collection of timepieces, we can definitely forgive his past indiscretion of rocking a solid 18k yellow gold Rolex Day-Date 40 with aftermarket diamond bezel and diamond indices that makes him look like an extra on Uncut Gems. Judging from his comments in the new video, he's realised that if you want to keep your wrist icier than an igloo, factory gem-setting is where it's at.
Hublot Spirit Of Big Bang Moonphase 42mm Ref.647.NX.7371.LR.1233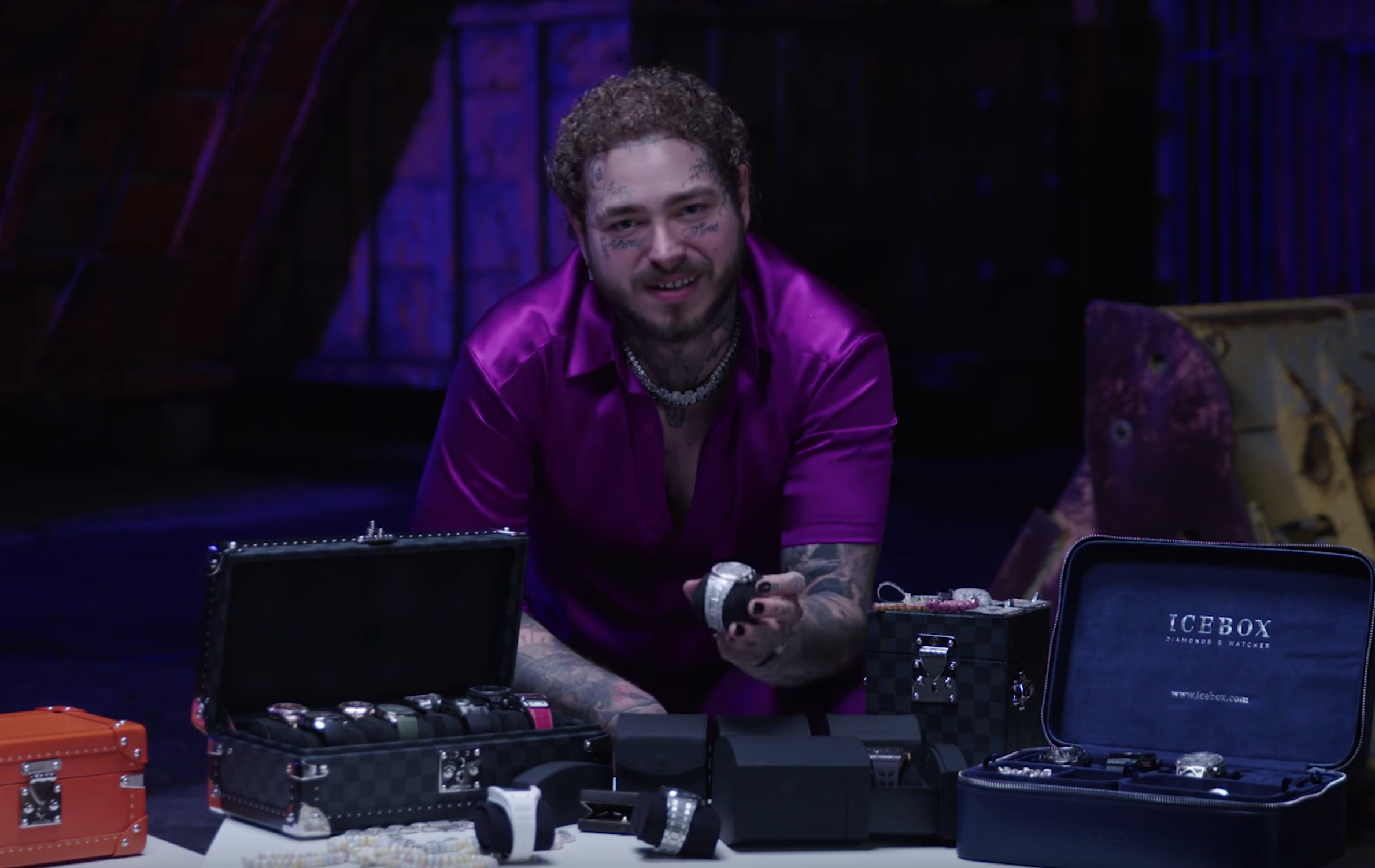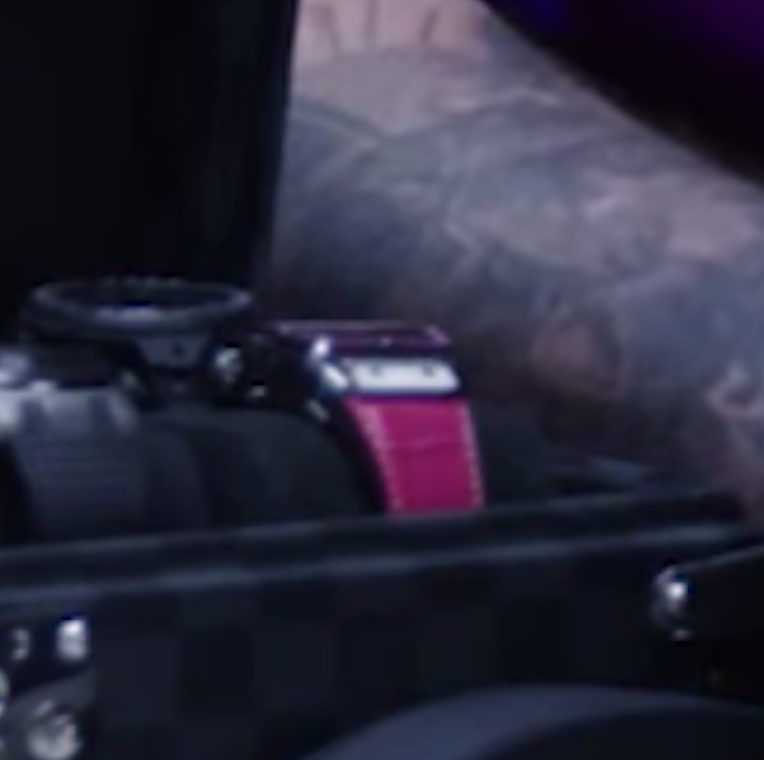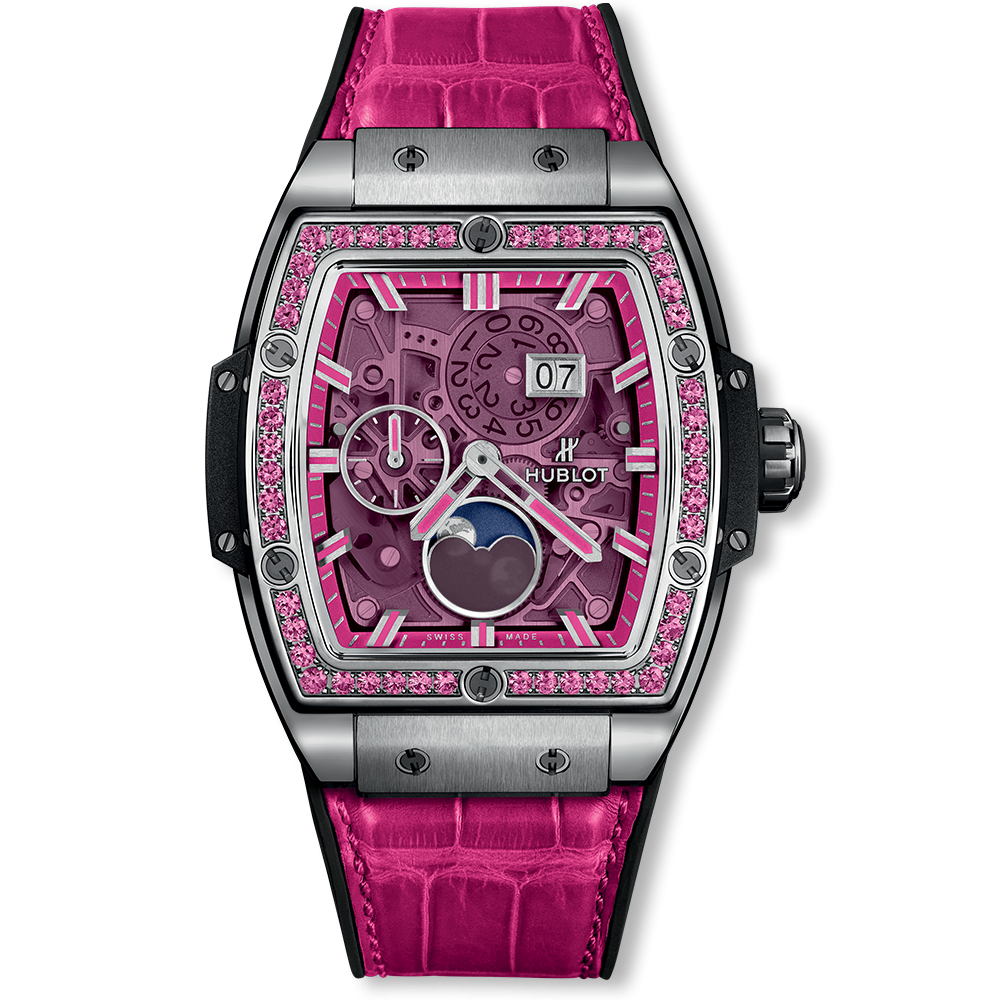 Rockstar Rating: 8/10
There are very few people that can pull off this overtly pink Hublot Spirit of Big Bang … and Posty is definitely one of them. The man has always had an eccentric flair, and this watch is about as extrovert as having "Always Tired" tattooed underneath your eyeballs.
Hublot Classic Fusion Skeleton Tourbillon Ref.505.NX.0170.LR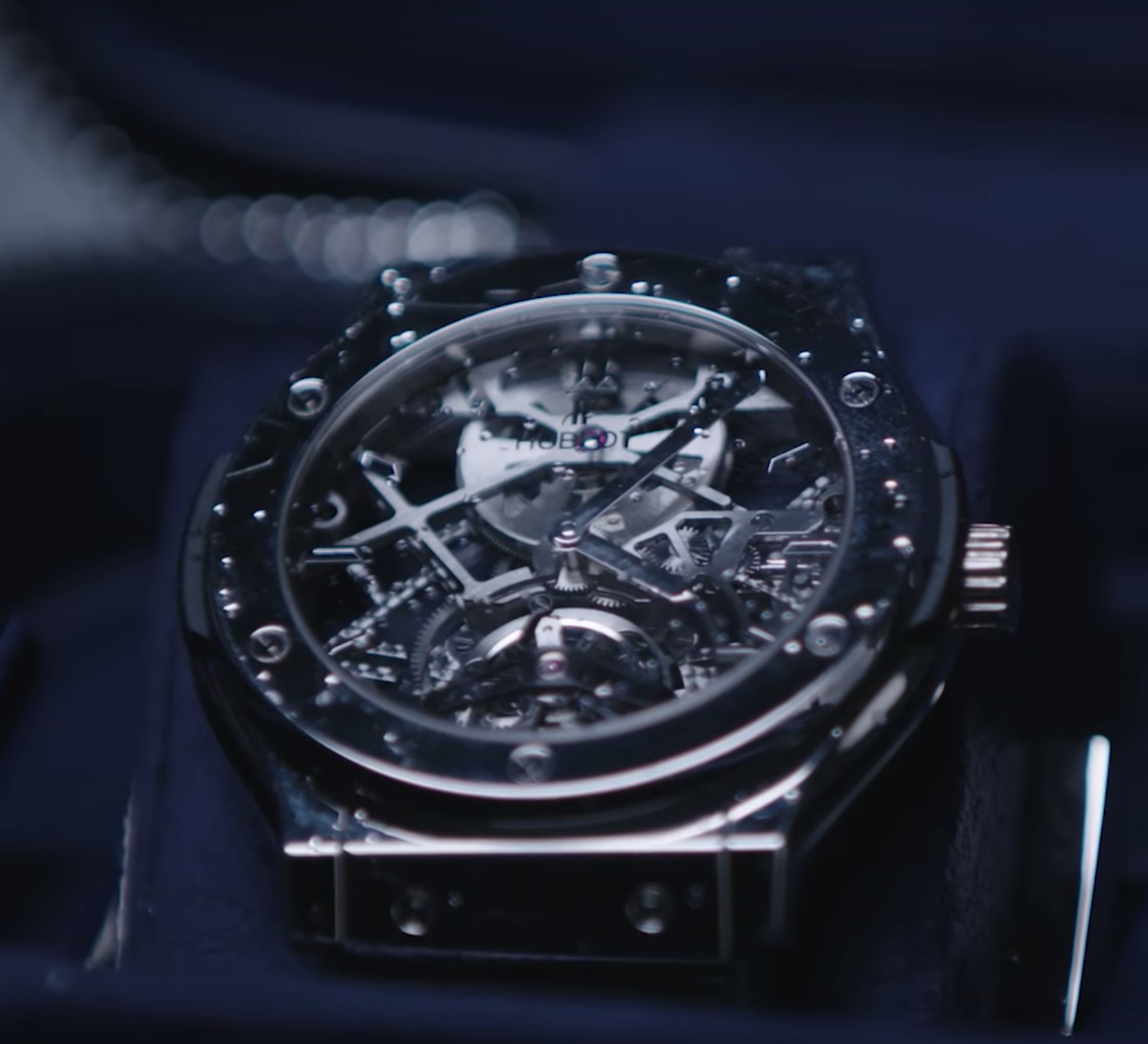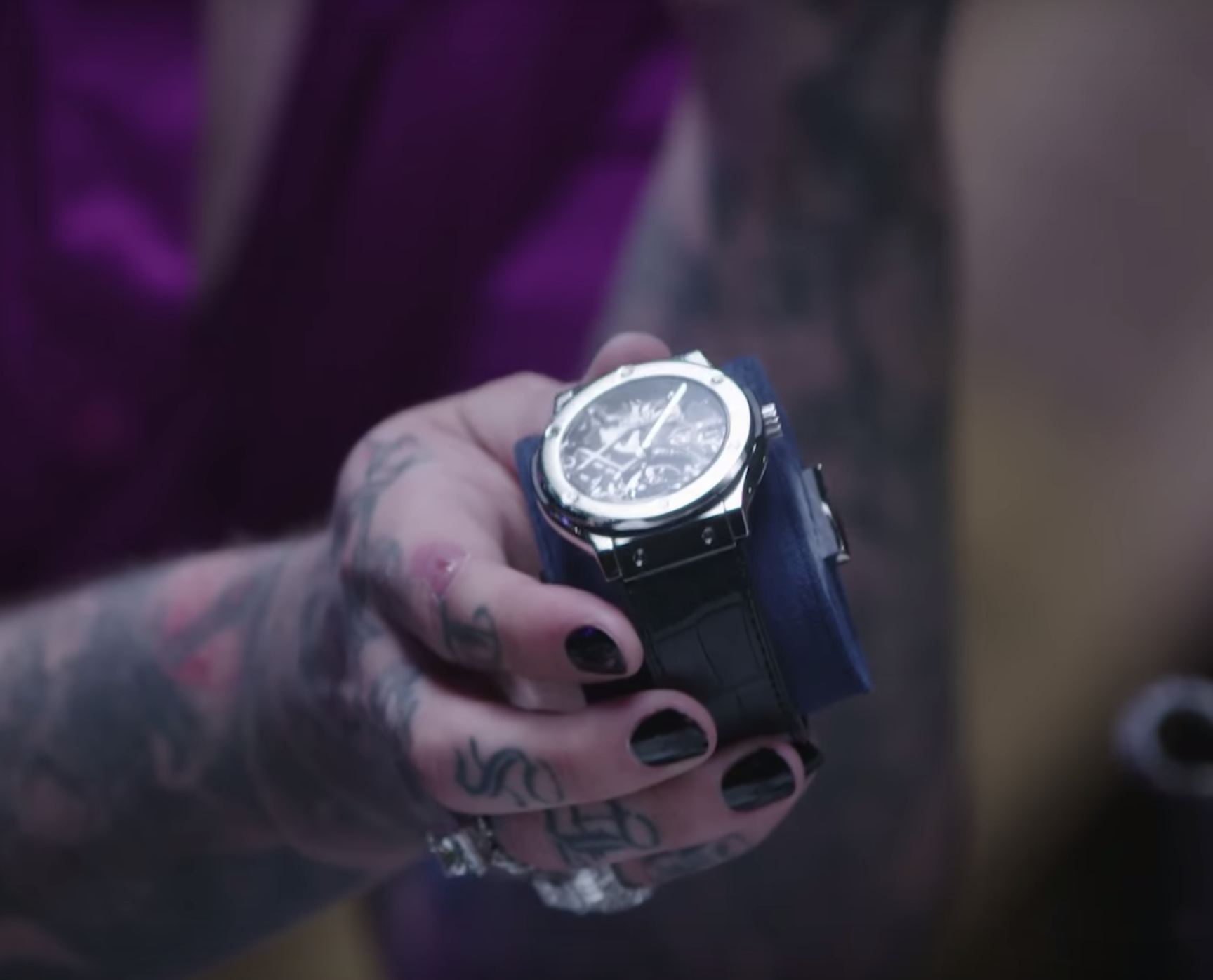 Rockstar Rating: 9/10
Now we're starting to get serious … this Hublot Classic Fusion Skeleton Tourbillon is a straight-up beast of a watch, and the skeletonised dial — as you'll see from the other watches in his collection — is a bit of a trend for Malone. He's obviously also rocked this watch a fair bit, as there are quite a few scratches visible on its titanium case, which, if anything, makes it even cooler – this ain't no safe queen: it's worn, and worn hard.
Audemars Piguet Royal Oak Ref.15400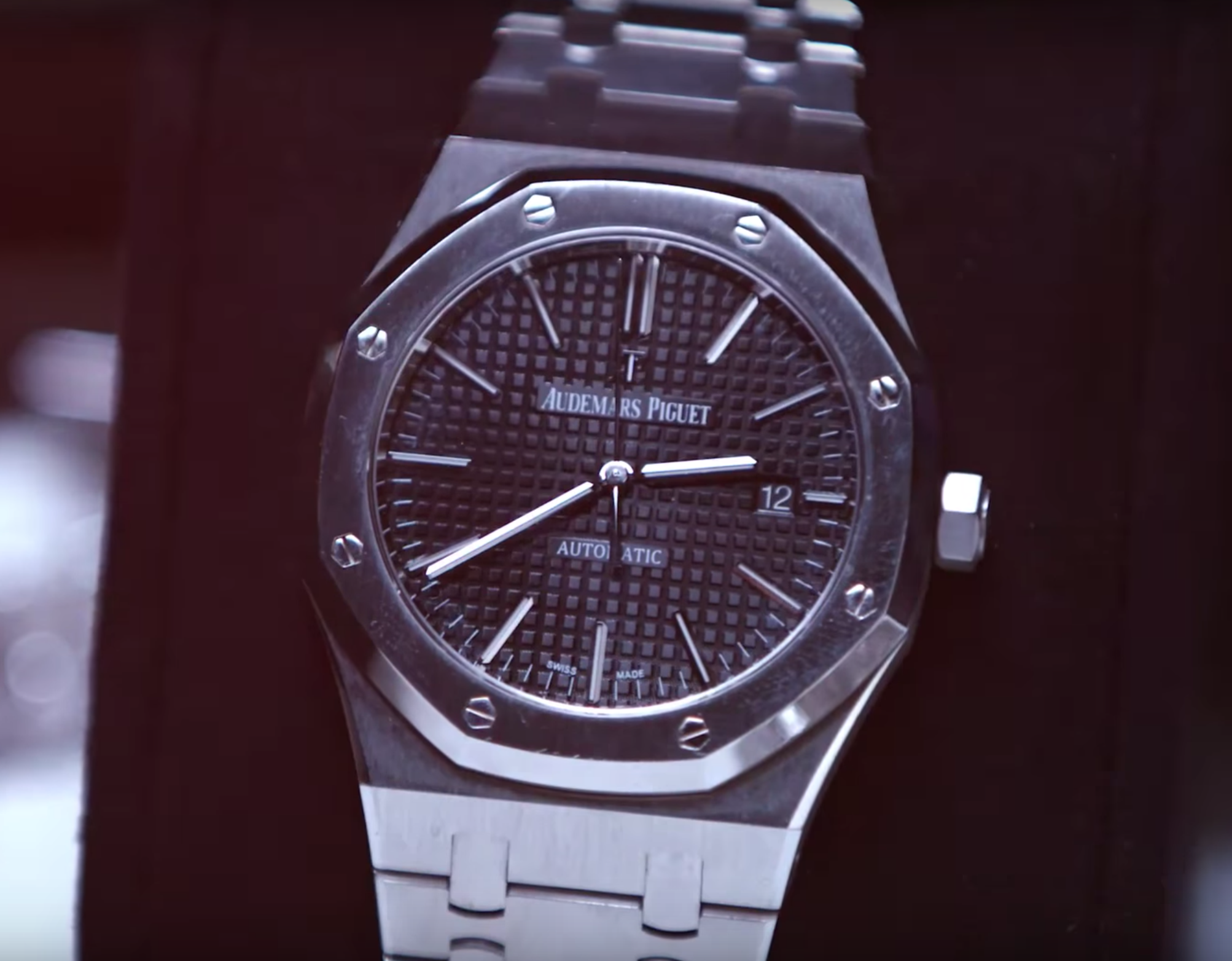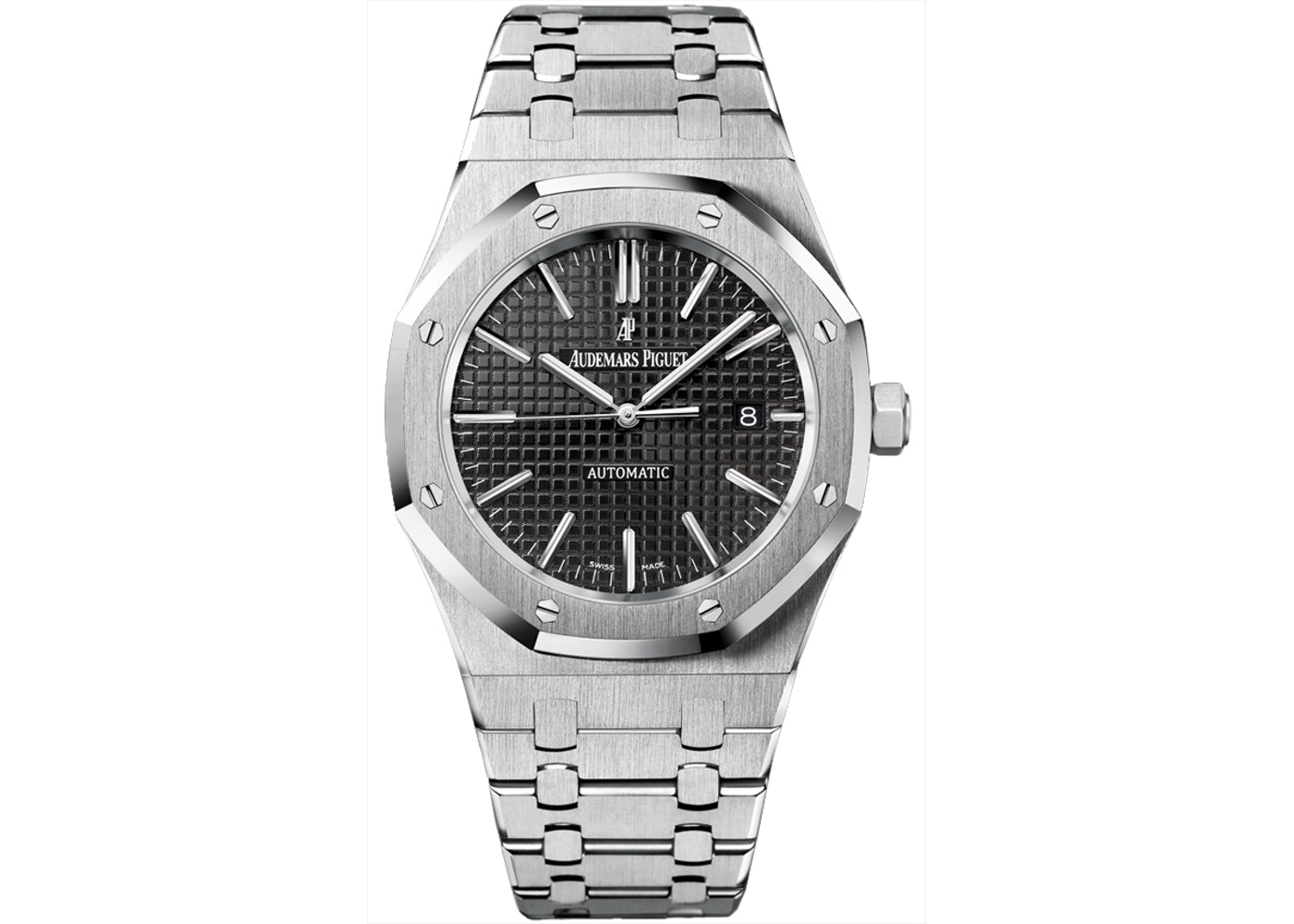 Rockstar Rating: 5/10
Famously given to Malone as a gift by 21 Savage at the conclusion of their music tour in 2019, this is a timepiece that — we're sure you can agree — is a very nice present indeed. It's also both illuminating and refreshing to know that Mr Savage has clearly got some real taste when it comes to timepieces – the Royal Oak 15400 is the archetypal luxury steel sports watch with an integrated bracelet, Genta's genesis. Malone says he'll never sell this watch, and that's more than understandable.
Patek Philippe Aquanaut 5168G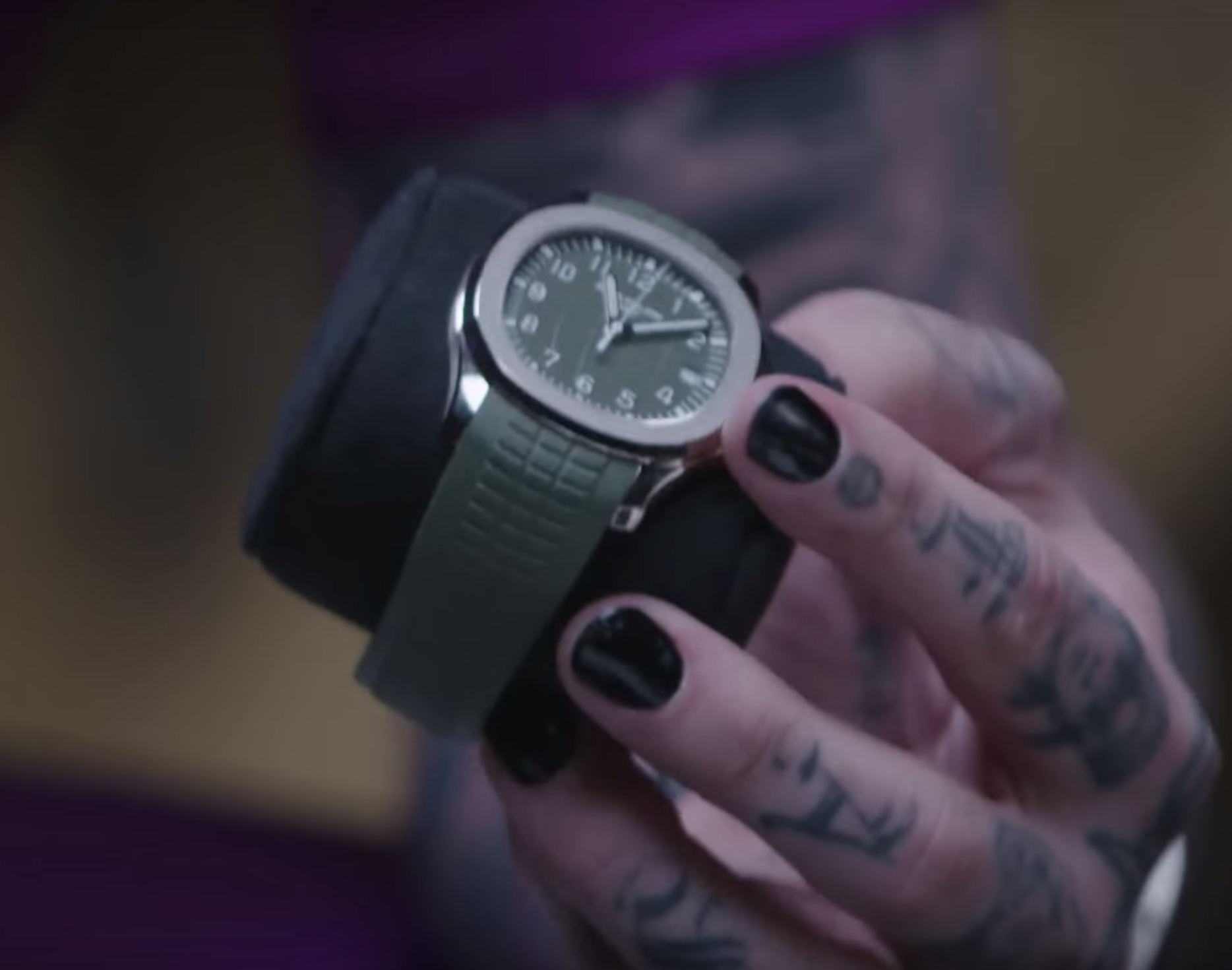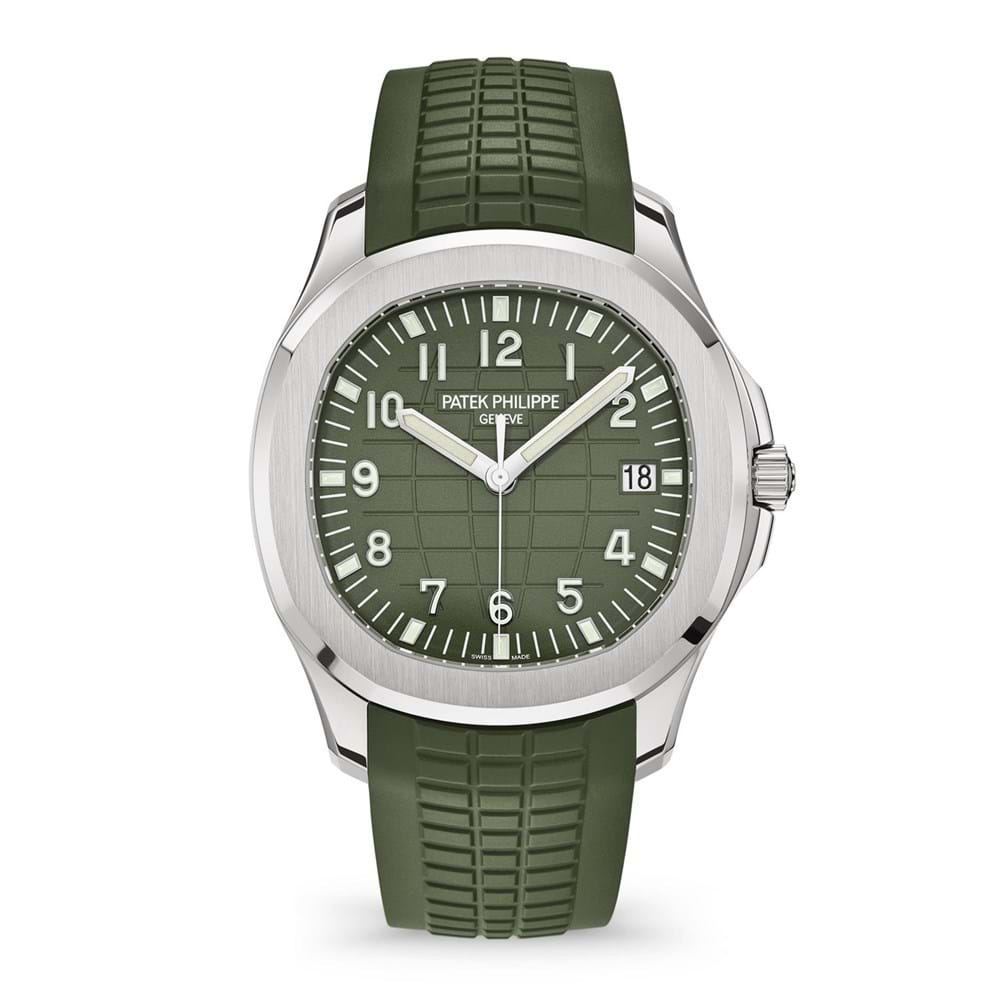 Rockstar Rating: 9/10
Now the real hypebeast pieces start to come into the picture. This Patek Philippe Aquanaut 5168G was one of the stars of Baselworld 2019, with the almost utilitarian camo green, combined with the brushed and polished 18k white gold case, providing an alluring dichotomy that has every man and his figurative dog making a beeline for their PP AD. Malone comments that his friend Mark (Wahlberg?) helped him get the timepiece directly from Patek, which was a very nice gesture.
Rolex Daytona Ref.116595RBOW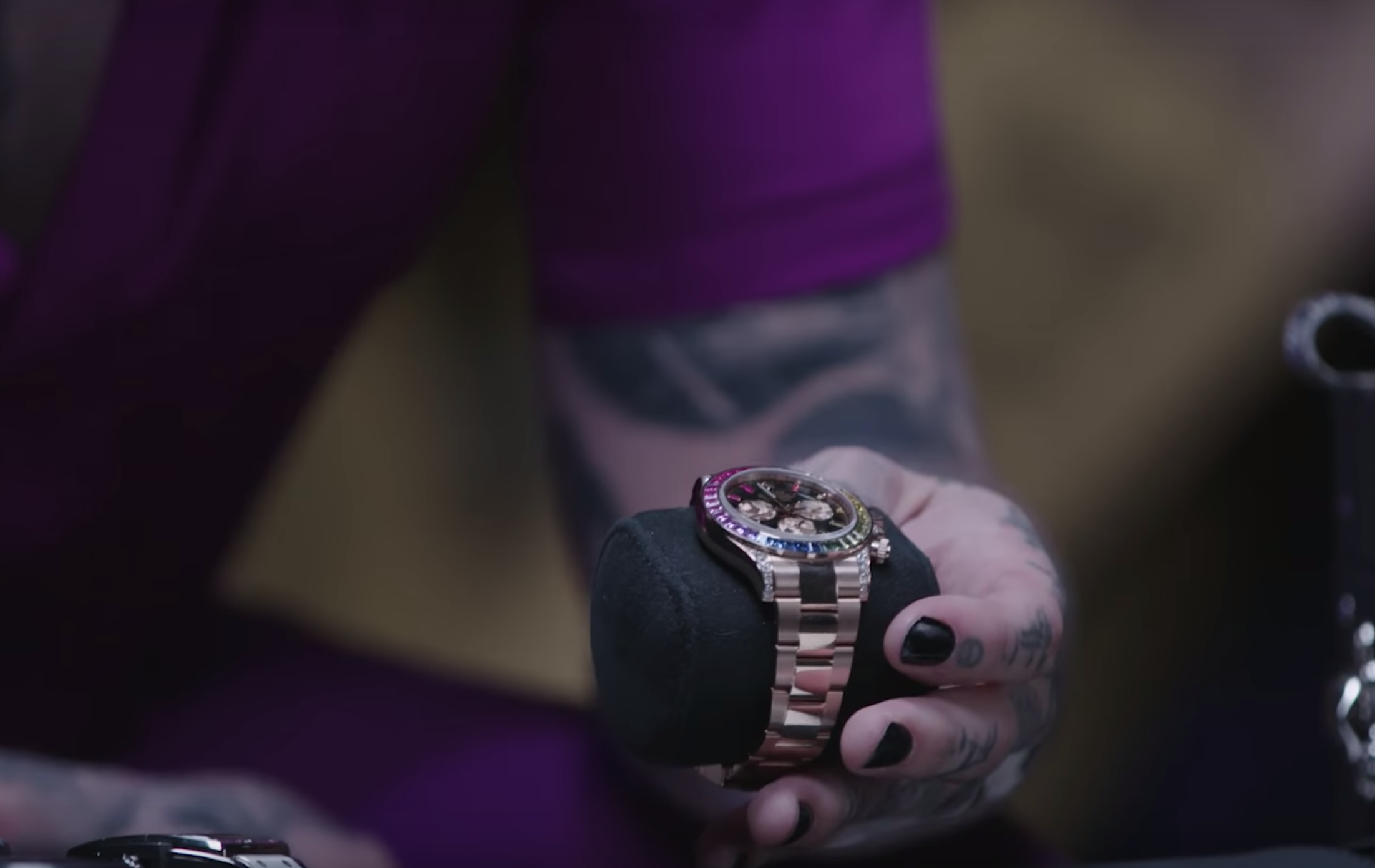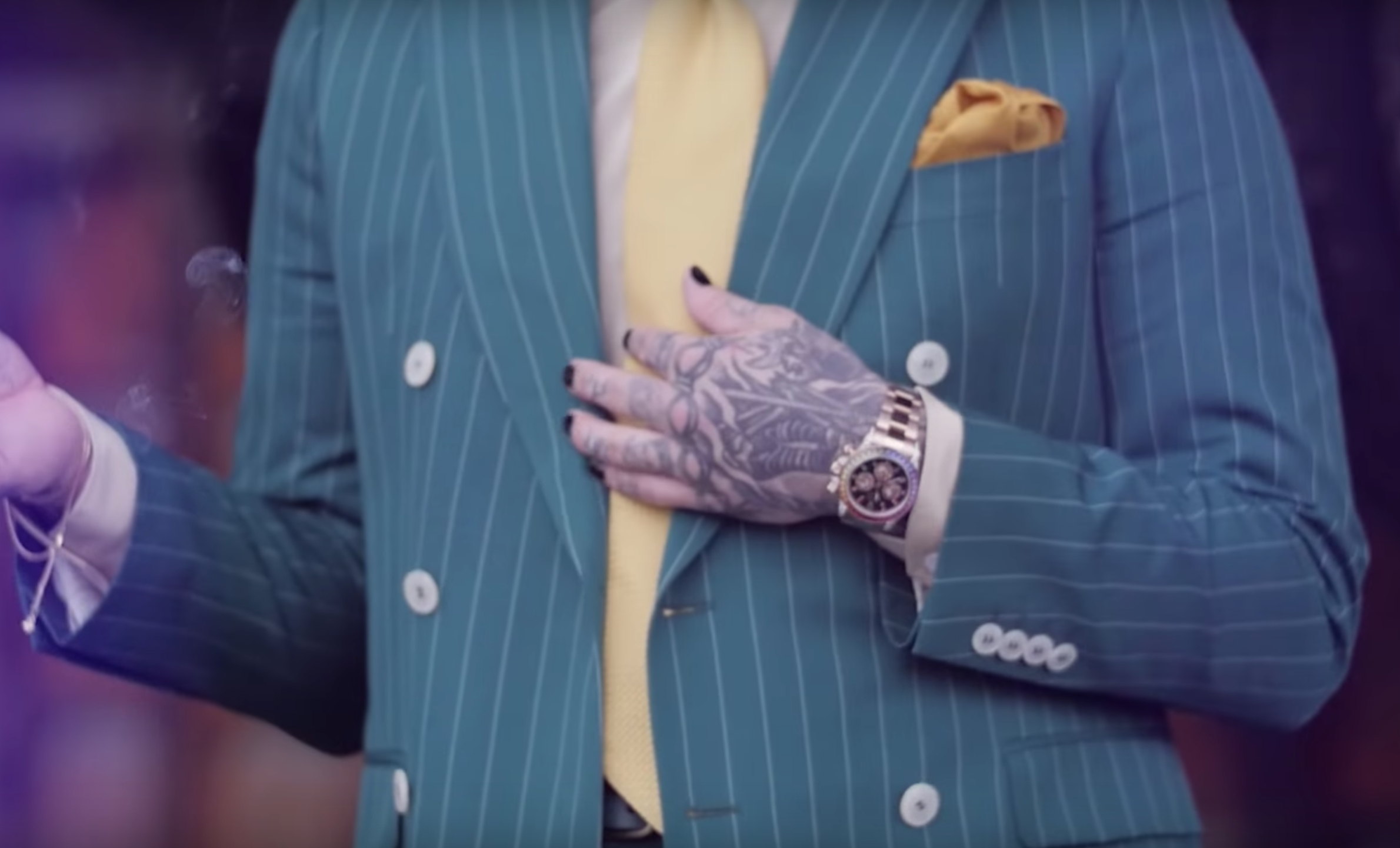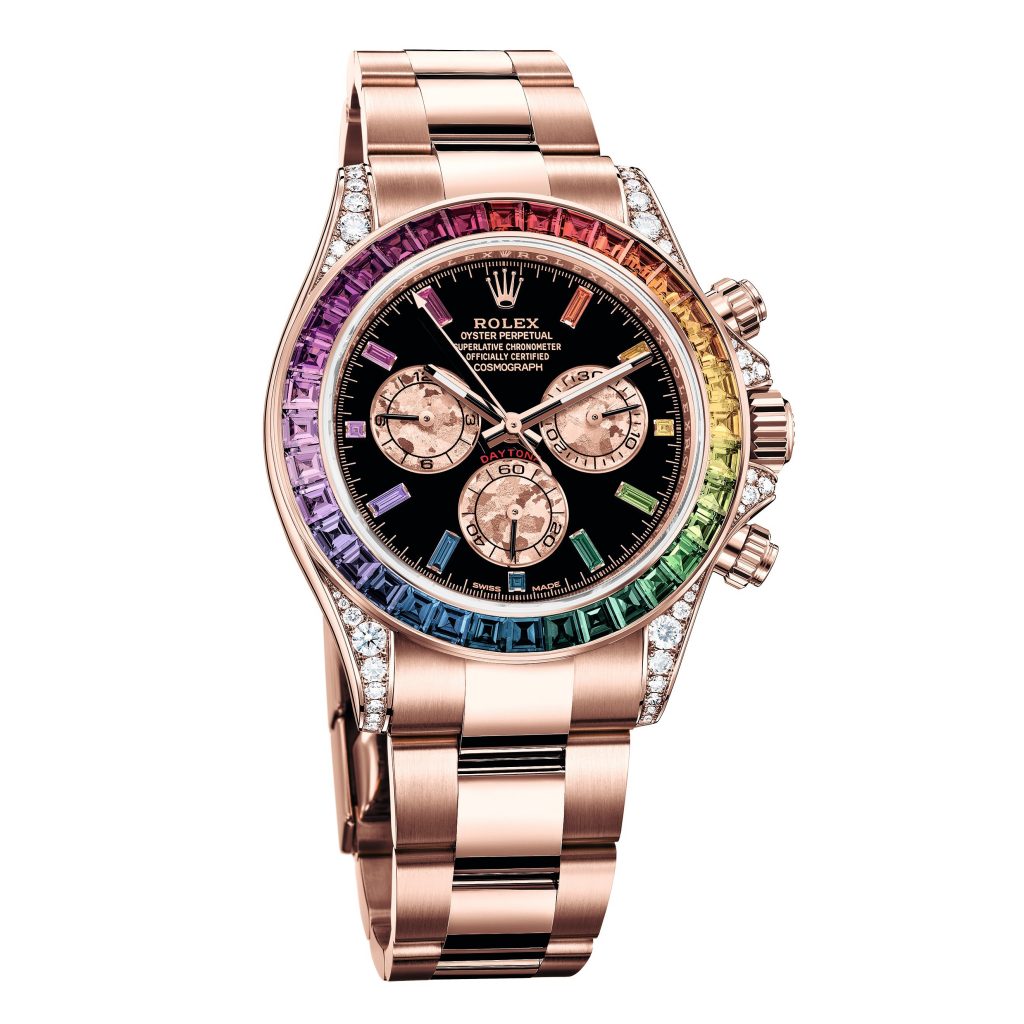 Rockstar Rating: 11/10
Perhaps the watch that personifies Post Malone the most, the "Rainbow Daytona" is a full-blown rockstar's watch, so of course Posty had to have one. The Rainbow Daytona is actually somewhat embedded in the cultural zeitgeist of late, and numerous musicians have been spotted wearing the sapphire stunner, including Adam Levine, Mark Wahlberg and, of course, John Mayer.
Part 2 of the review of this epic collection is right here.