It's one of the original (if not THE original) dive watches – the Blancpain Fifty Fathoms. And since its introduction in 1953, it has proved to be a rugged and versatile design. Today though, the two main pillars of the Fifty Fathoms collection are the regular version, styled after that 1953 original, and the Bathyscaphe, which takes its look from the simpler, civilian version of the watch, first released in the '60s.
Given that this week has been all about the latest (and greatest) addition to the Bathyscaphe family on Time+Tide, we thought it'd be a good idea to compare this angular, stripped diver to its curvier sibling.
Luckily we happen to have some truly sumptuous pictures of the Fifty Fathoms handy – from a photographic love letter penned by pro-shooter Kristian Dowling, who makes the FF look more beautiful than we've seen it before or since (seriously, hit the link and get ready to swoon). Rather than give you a blow-by-blow account, we'd prefer to let the pictures speak for themselves, with just a touch of commentary thrown in for good measure.
The dial
Fifty Fathoms: The dial of the original is a deep, glossy black – a classic, slightly vintage design relieved only by the lume-heavy applied markers.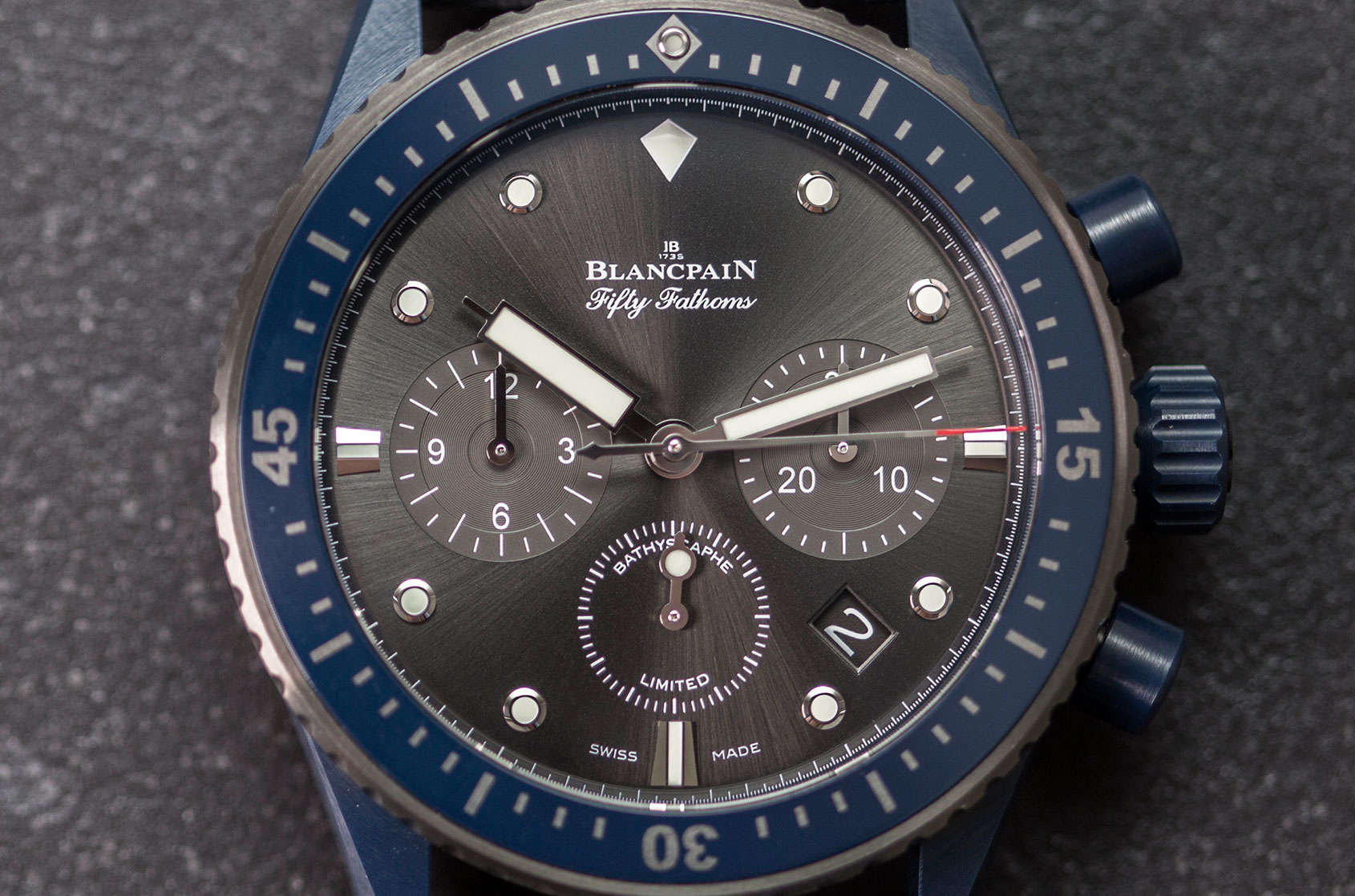 Bathyscaphe OC II: The Bathyscaphe's dial is no less beautiful, but in a completely different way. The anthracite grey is a velvety sunburst, with chunkier hands and markers, more befitting its '60s origins.
The case
Fifty Fathoms: Curves for days. Genuinely, have you ever seen a more sensuous watch? And while I'm not typically a fan of branding on the side of the case, it works in this instance. He's a pretty big fella though, clocking in at 45mm across.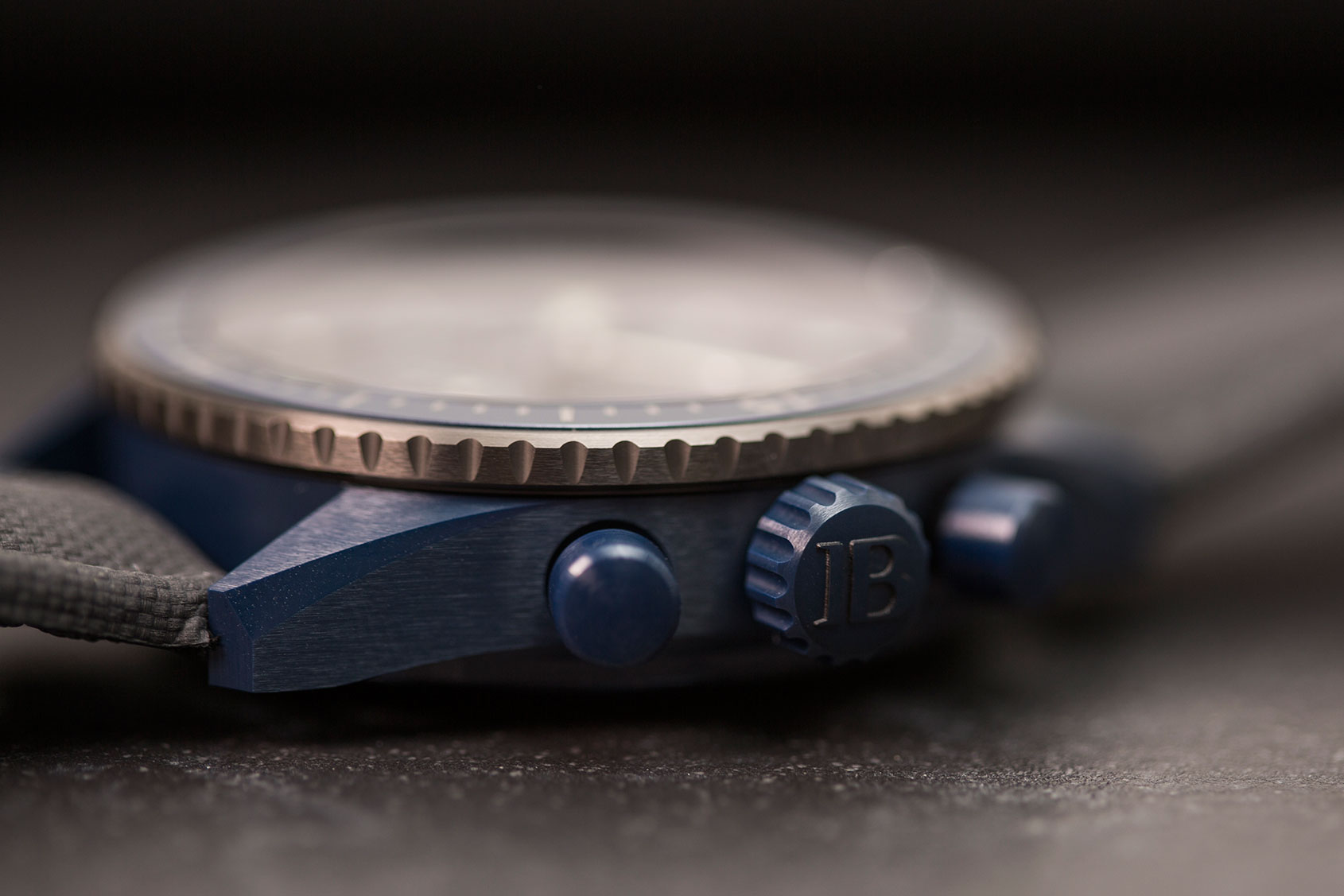 Bathyscaphe OC II: In my review of the original Ocean Commitment, watch I noted that the watch had a case reminiscent of "Oscar Niemeyer-esque monumental architecture". That statement still very much holds true here, only more blue.
On the wrist
Fifty Fathoms: Extreme wrist presence. With that domed crystal, the sapphire bezel insert and polished case this watch is a magnet for reflections. It wears well for its size, partially due to the 23mm strap width.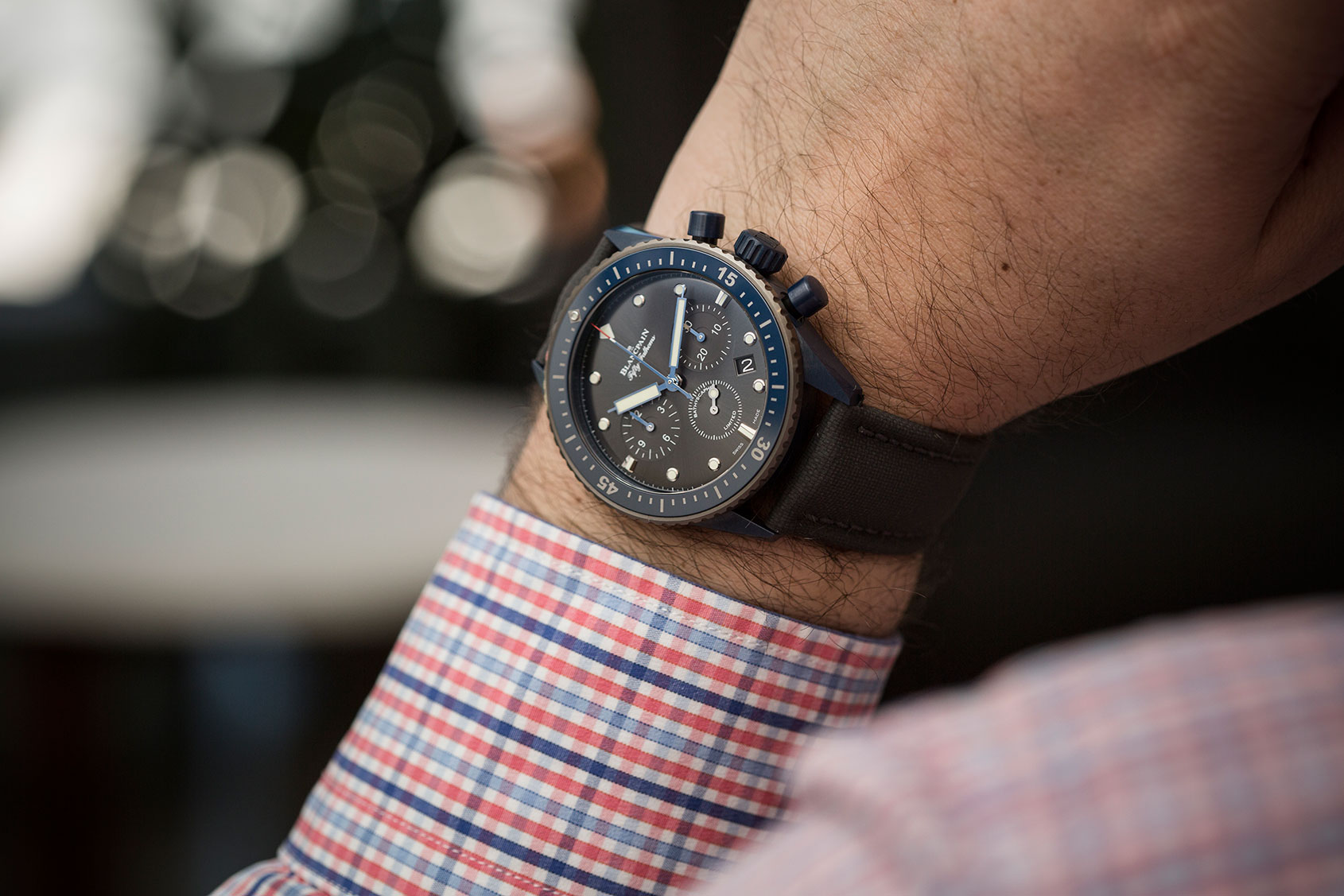 Bathyscaphe OC II: Like the Fifty Fathoms, the Bathyscaphe BOC II stands out on the wrist. And while it might be a fraction smaller at 43.6mm across, the case is blue! Hard to top that.
The originals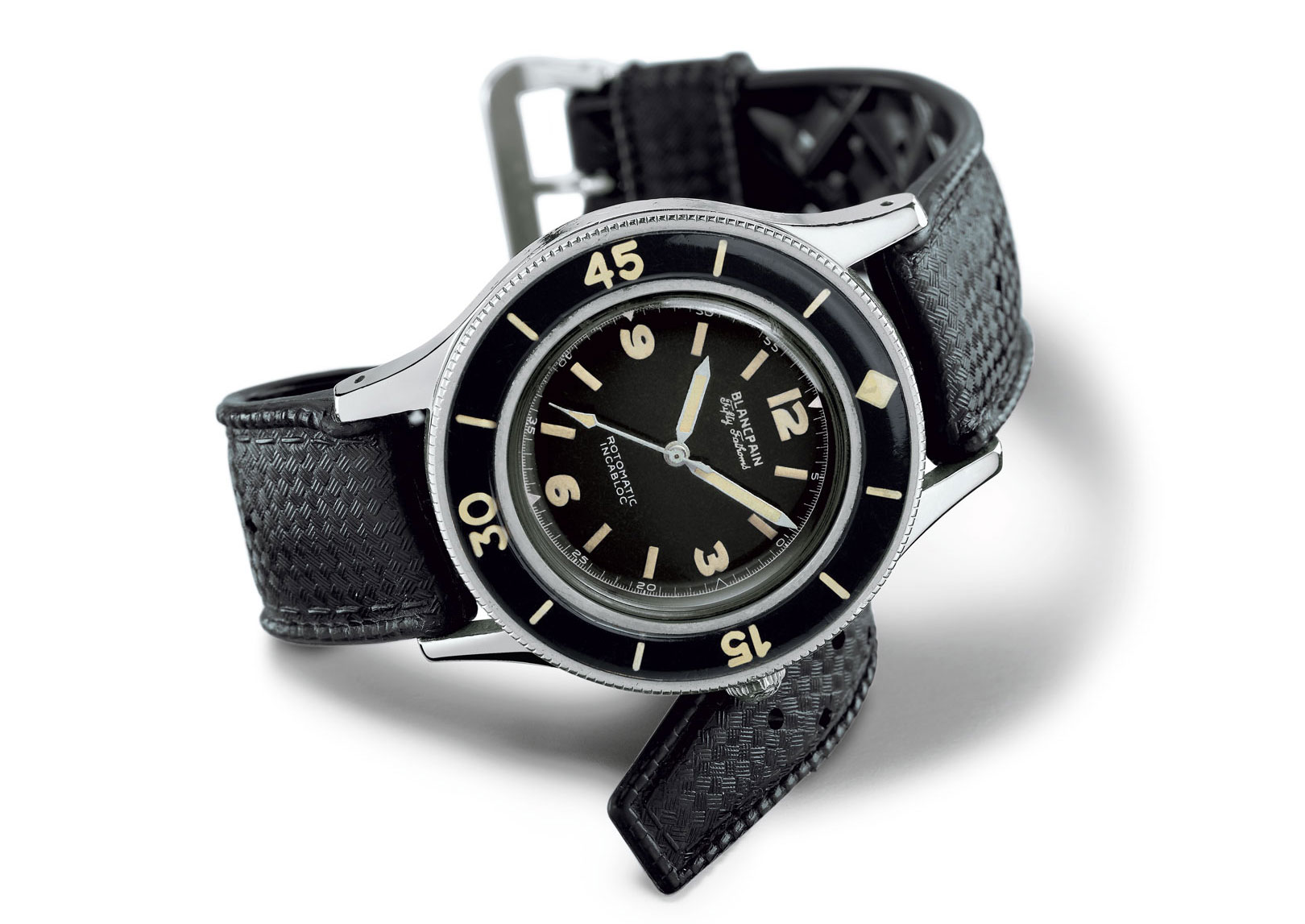 Fifty Fathoms: Looking at the iconic bezel, clear dial and 'tropic' style rubber strap, the lineage between the original and the current version is clear.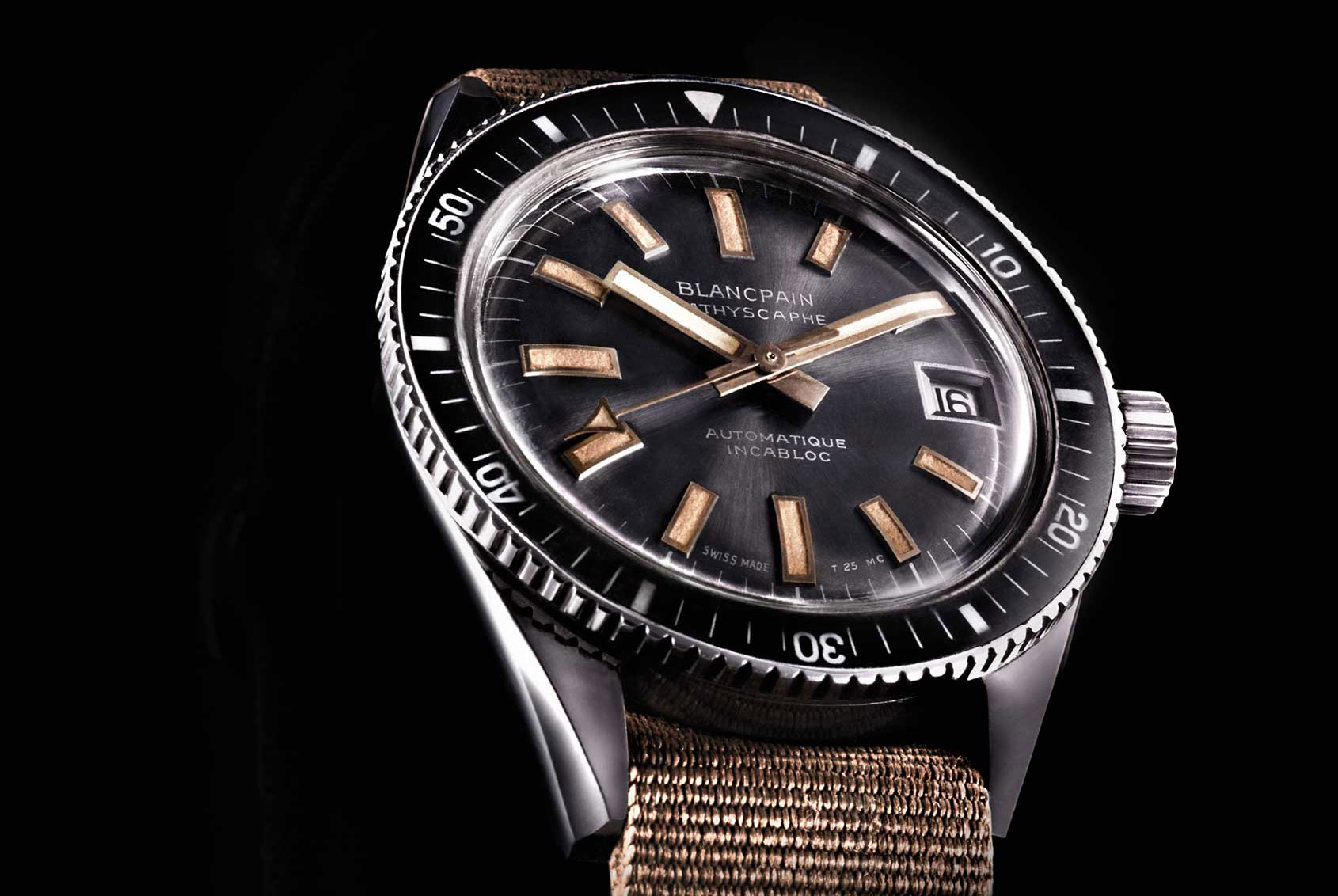 Bathyscaphe: Even though the original was made from steel rather than ceramic, the similarities are immediately obvious, particularly in the grey dial and the blocky handset.
Blancpain Fifty Fathoms and Bathyscaphe Ocean Commitment II Australian pricing
Blancpain Fifty Fathoms, $18,200, Fifty Fathoms Bathyscaphe Flyback Chronograph Ocean Commitment II, limited to 250 pieces, $25,150