Under the hammer: 5 timepieces to keep an eye on at the Phillips Geneva Watch Auction: XIII
Zach Blass
The Phillips Geneva Watch Auction XIII takes place in Switzerland this weekend with 236 stellar lots for bidders and enthusiasts to get excited about. Of course, you have some head-turning pieces from the usual suspects – Patek Philippe, Rolex, Richard Mille, Cartier and more. But after combing through the auction catalogue, I wanted to highlight five particular lots that I think are well worth keeping an eye on. Auctions can be wildly unpredictable at times, which is why they are fun to watch, so my five selections below are not exactly "sleeper" lots or obvious bargains. These are watches that I simply believe are worthy of your attention, whether the lot is an interesting piece from a niche brand or because the final hammer price of the lot will have ramifications that ripple throughout the watch community worldwide.
All images are from the Phillips Geneva Watch Auction XIII catalogue.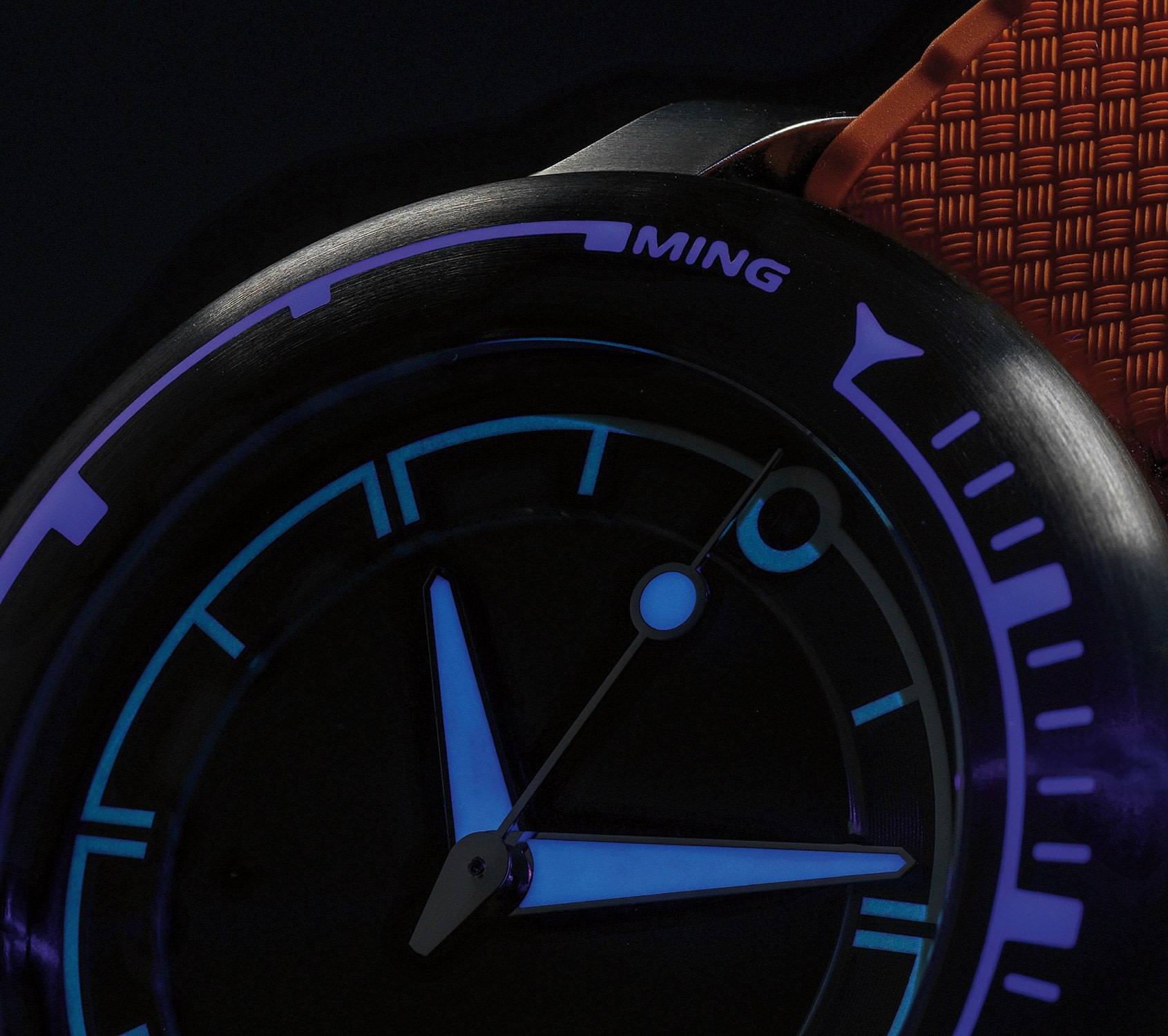 To the mainstream, Tissot are known as the official watch partner of the NBA, but within the watch community their modern catalogue is known for highly value-driven offerings like the Powermatic 80 that presents an 80 hour power reserve and silicon hairspring at an extremely attractive price point. Lesser known, however, is the fact that Tissot is a brand with rich heritage and history and this 14K yellow gold Tissot World Timer from 1950 is a perfect example. Louis Cottier invented the world timer complication in 1931 for wristwatches, and his work is heavily associated with Patek Philippe and Vacheron Constantin references. But he also made movements for Tissot, and the example offered here is a chance to get a Cottier World Timer at a much more accessible price point than if you were to hunt after a Patek Philippe or Vacheron Constantin creation.
Estimate: CHF 4,000 – 6,000, €3,600-5,400, $4,400-6,500 USD.
Ming is actually no stranger to a Phillips auction. A set of three watches were auctioned during the Retrospective auction in 2020, comprised of three prototypes: the Ming 18.01 6.39 Concept Diver's watch, Ming 20.01 S1 Concept Chronograph, and the Ming 27.02 Concept. The set sold for CHF 81,900, which met the end parameter of Phillip's estimate – establishing collector interest in Ming products. But that was a special set of prototypes, and prototypes are always coveted by collectors. Now we have a standard production 18.01 H41 up for auction, and it will be very interesting to see how this one example within a finite run of 280 pieces (230 18.01 H41 and 50 18.01 H41 DLC) fares this weekend. Flippers have listed the 18.01 H41 for sale on eBay and Chrono24 at two times the retail price, but that doesn't necessarily mean they sold that high. The bidding and final hammer price will set a benchmark for those looking to sell Ming watches, and depending on the result it could really influence the secondhand market of the brand.
Estimate: CHF 2,000 – 3,000, €1,800-2,700, $2,200-3,300 USD.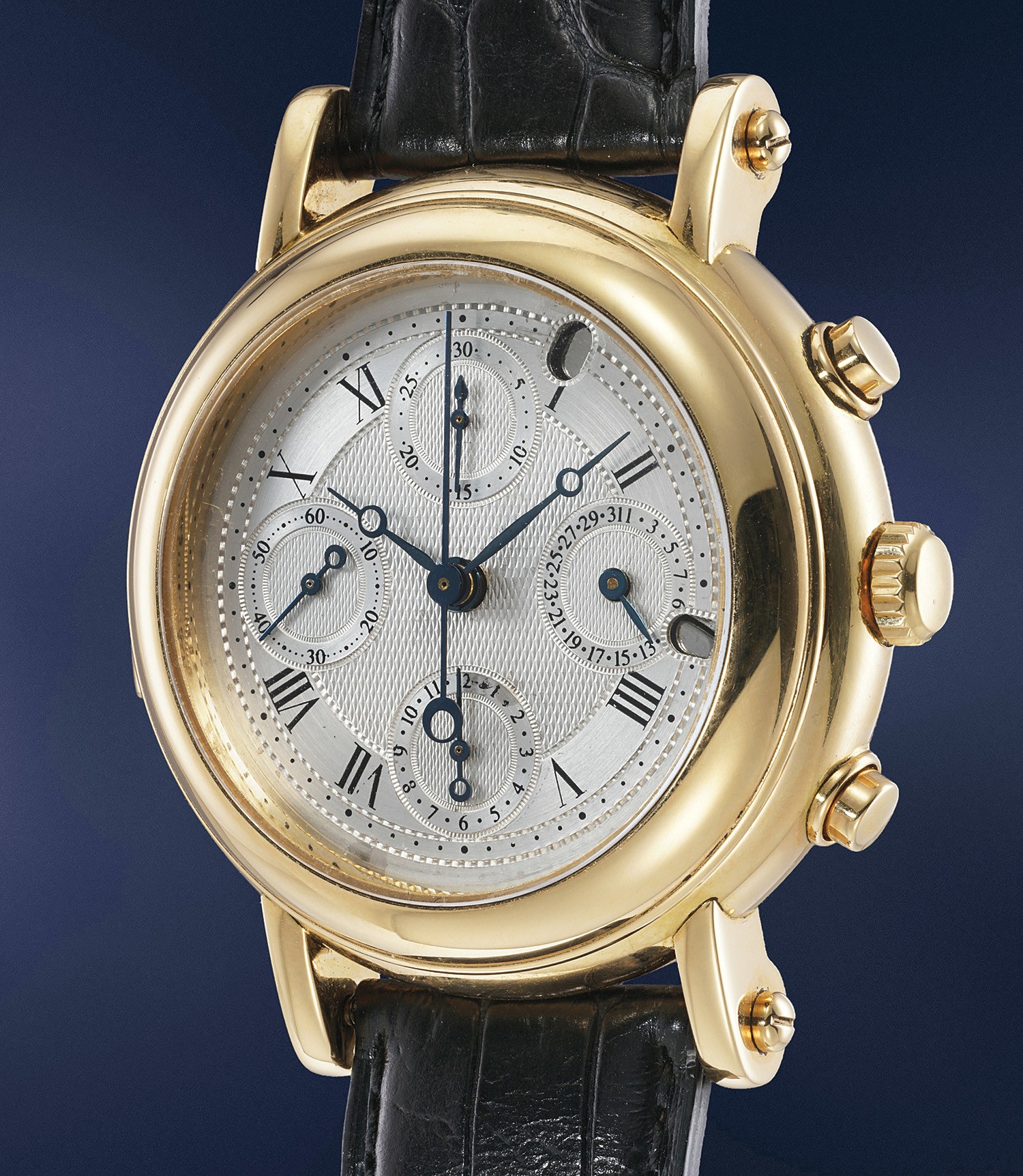 Like the Tissot World Timer, this "Anonymous" lot is definitely a "if you know, you know" watch. The watch is listed as manufactured by "Anonymous" because neither the dial or case has any branding to indicate the manufacturer. That being said the two names behind this interesting timepiece are anything but anonymous. J.P. Hagman is known for being a renowned case maker, with brands such as Patek Philippe enlisting the master artisan to fabricate cases. When Patek Philippe introduced the most complicated watch in the world in 1989, the caliber 89, none other than J.P. Hagman was enlisted to be the case-maker for the pieces. So who is behind the minute repeating chronograph movement? F.P. Journe. The Valjoux 7750 inside was highly modified by the beloved watchmaker to also include a minute-repeating mechanism. Journe's name alone is a huge draw, his namesake brand producing some of the most sought-after watches in the world. Even his quartz élégante watch is now selling at three times the retail price. But here bidders have a chance to win a piece unique special commission produced by two titans of the industry.
Estimate: CHF 10,000 – 15,000, €9,100-13,600, $10,900-16,300 USD.
4. Lot 140: F.P. Journe Chronomètre Souverain "The Number 001"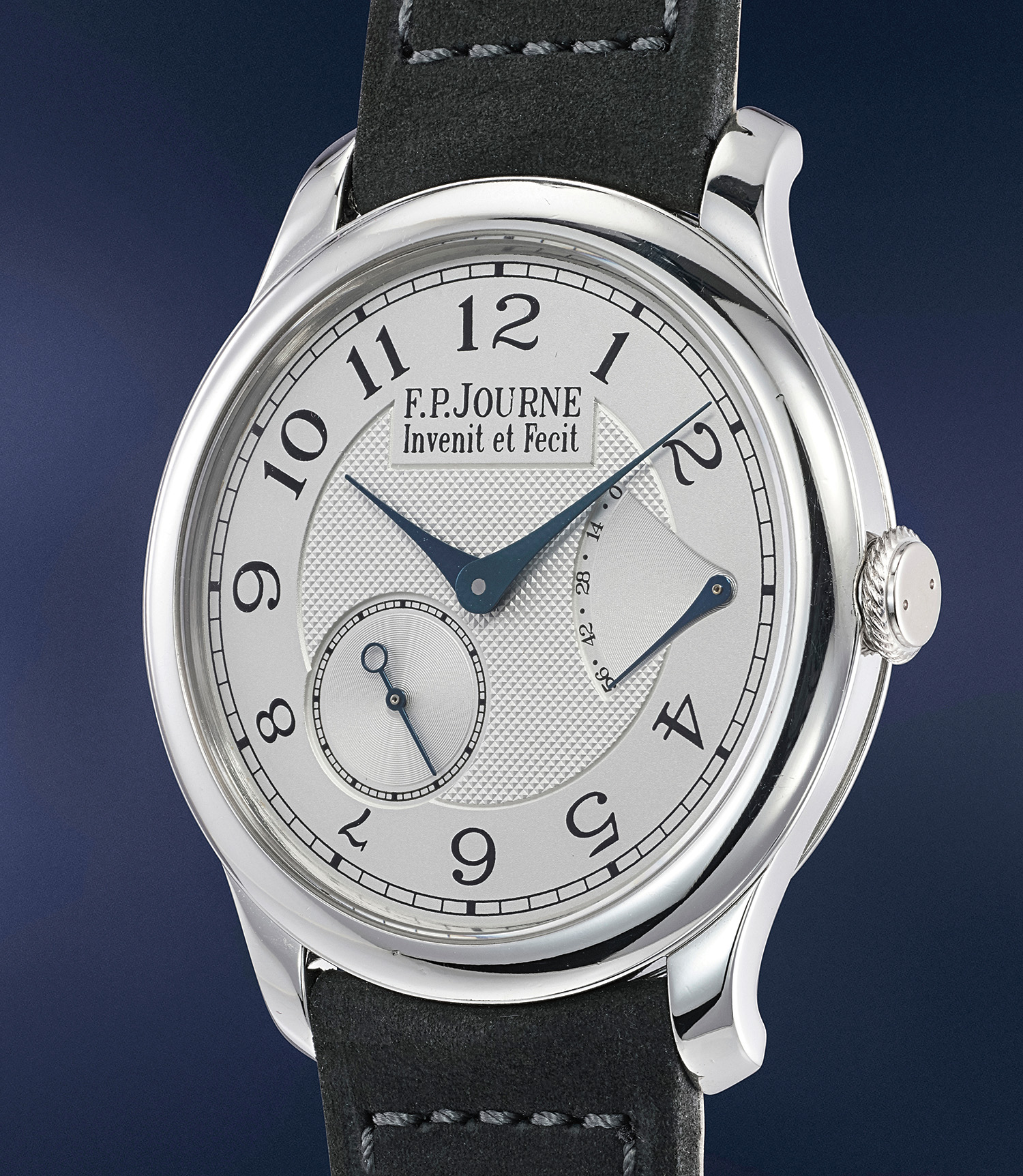 F.P. Journe has become incredibly popular in recent years with the independent brand widely considered to be one of the best manufacturers in the world. At present, the watches command incredibly high premiums on the secondary market and have had very strong showings at auction. This weekend we get to see if the trajectory continues to exponentially climb, with a drool-worthy opportunity for fanatical Journe collectors. Known for starting each series of production with the #1 instead of zero, lot 140 presents what is "most probably" the very first F.P. Journe Chronomètre Souverain model to leave the factory. While such a small detail, collectors are known to be influenced by production numbers. What I am curious to see, come hammer time, is just how much someone wants to get their hands on this prized numero uno.
Estimate: CHF 20,000 – 30,000, €18,100-27,200, $21,800-32,700 USD.
5. Lot 147: Audemars Piguet Royal Oak Jumbo, B-Series, circa 1978.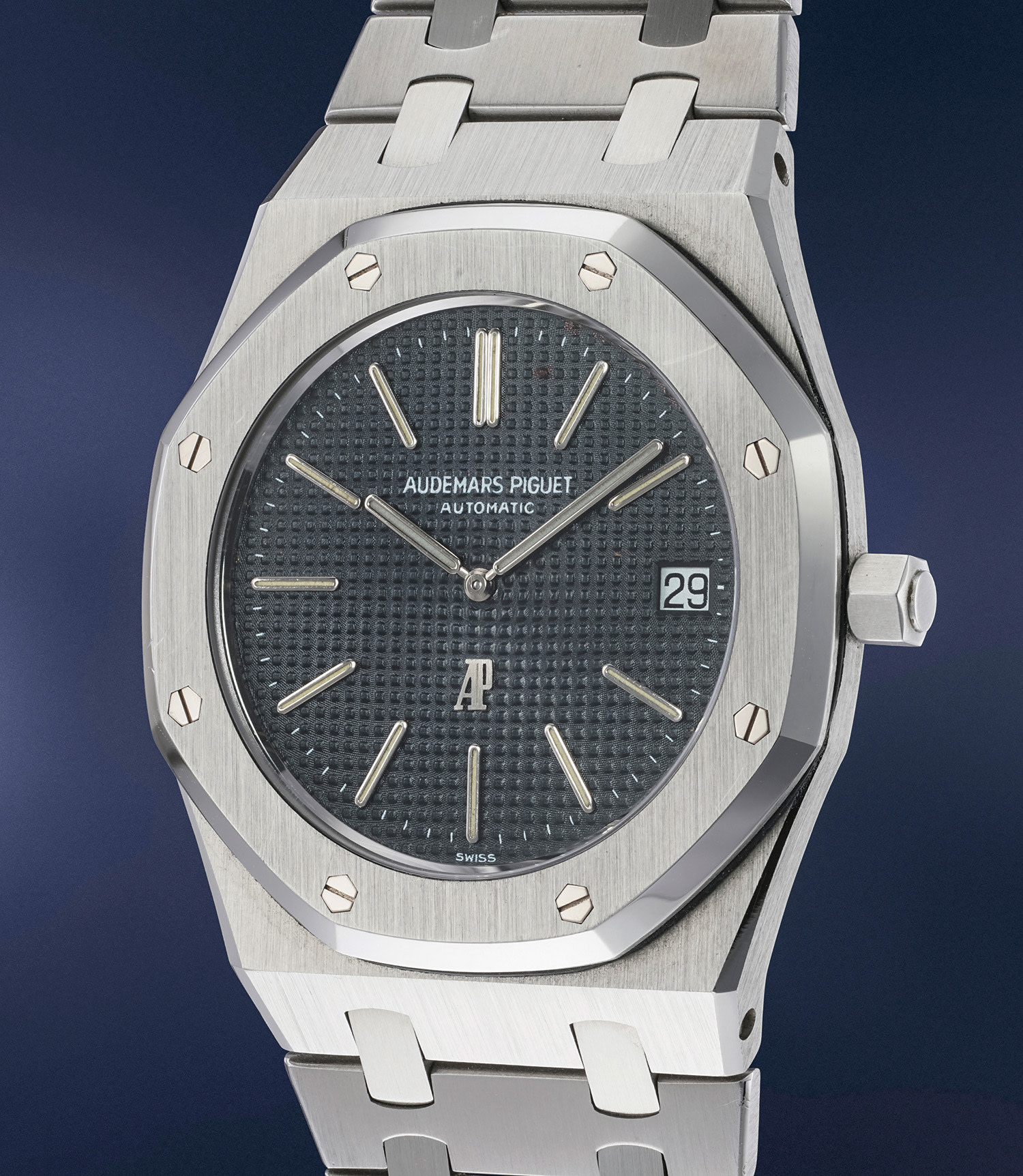 What really intrigues me about the potential result of this Audemars Piguet Royal Oak Jumbo B-Series is the fact that the Royal Oak Jumbo as we know it will likely disappear next year for the 50th anniversary of the watch – ushering in the next generation of the coveted series. Does the anticipation of this next evolution, as well as the 50th anniversary, mean that bidders will be more hungry to add this icon to their collection? This lot is in rather immaculate condition, almost as if it just left the boutique. So I have a gut feeling that the many collectors looking to source an early Royal Oak Jumbo will be ready to go big come game time.
Estimate: CHF 40,000 – 80,000, €36,300-72,600, $43,600-87,100 USD.
For more information on the Phillips Geneva Watch Auction XIII, click here to check out the 263 lots being presented by Phillips this weekend.