Editor's note: There are few things I love more than a good hypothetical, and this is a doozy. The rules? $20,000 to spend ONLY on watches that you don't already own. It's a surprisingly tricky challenge and, when done right, really makes you hone down what you want in watches. Also, it's a small enough amount that it prevents any super pie-in-the-sky choices, and keeps things vaguely achievable. This is what the team came up with last year …
Late last week, Dan innocently asked a question: "Hey, what watches would you get for $20k?" Let's just say it opened a can of worms as well as some fast and furious debate. So, in the name of science, posterity and good old-fashioned entertainment, I decided to formalise this challenge. The rules? You have a budget of $20,000 AUD to fill up your fantasy watch box. You can buy as many or as few watches as you like, but you have to spend as close to the budget as possible. Pricing is retail, or market value if the watch is discontinued. And the final kicker? You can't choose any watches you currently own … because where's the fun in that?
Cam's awesome foursome
Let's have some fun. They say variety is the spice of life, well I love my food peppery and my wrist extra spicy. That's why my fantasy collection is all about diversity. I don't need a watch for every occasion, but I would like to have a few that can cover off a number of situations. There's something for the weekend and for the office, something old and something bold.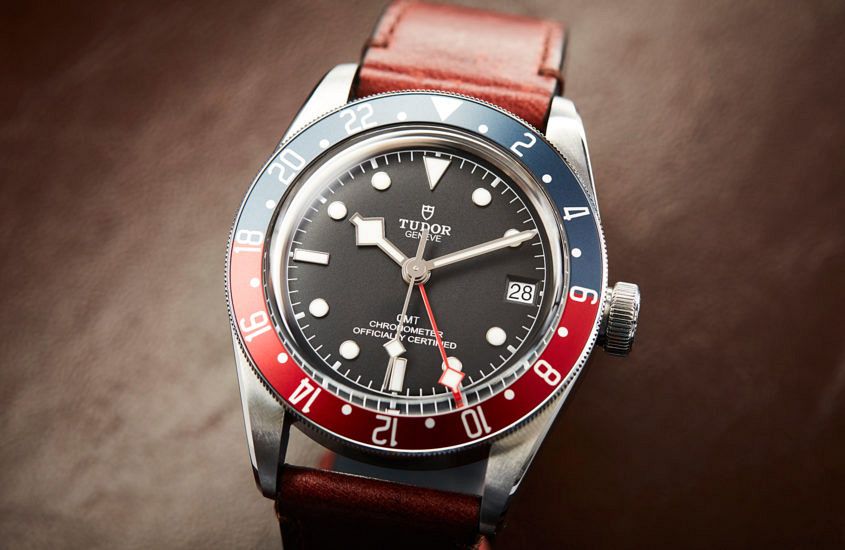 Travel has always been a big part of my life, so a GMT is a must. And the latest addition to the Black Bay family ticks all the boxes. Classic styling with its bicoloured bezel, 200 metres of water resistance, and a killer in-house movement. $4670
Sinn U1 SE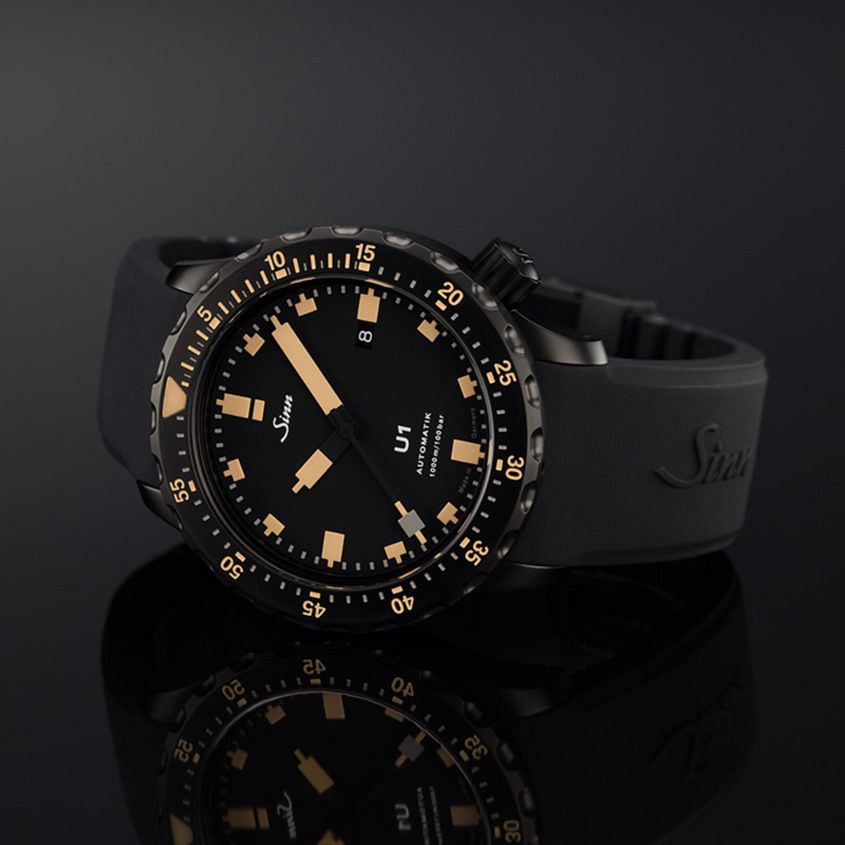 This is my "beater". The watch I know that I can strap on, get into it, and not worry about damaging. Sinn are renowned for their tank-like tool watches and the Sinn U1 does the job and looks the part. $3245
Grand Seiko Spring Drive Snowflake SBGA211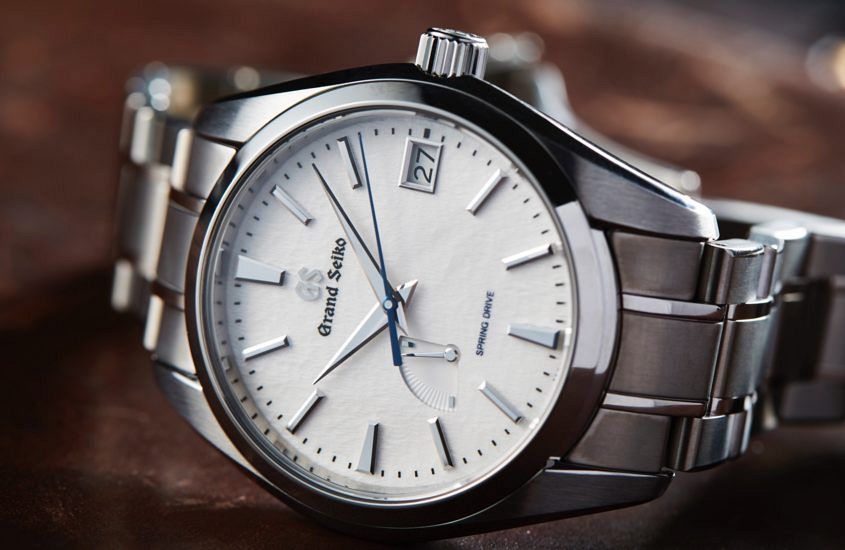 The Snowflake is not only the perfect watch for my every day, but it would also be my "dressiest" option. I don't often (read ever) need to attend functions that require a bow tie and tails so it should fit the bill 99 per cent of the time. $8400
Omega Speedmaster Mark II Racing Dial
Every collection needs something vintage, right? And I'm a sucker for the '70s, and the Speedmaster Mark II. With its sunray finished c-shape case. The pops of orange and mauve of the racing dial only make my heart beat faster. Circa $4000
Andrew's dream trio
Jaeger-LeCoultre Deep Sea Chronograph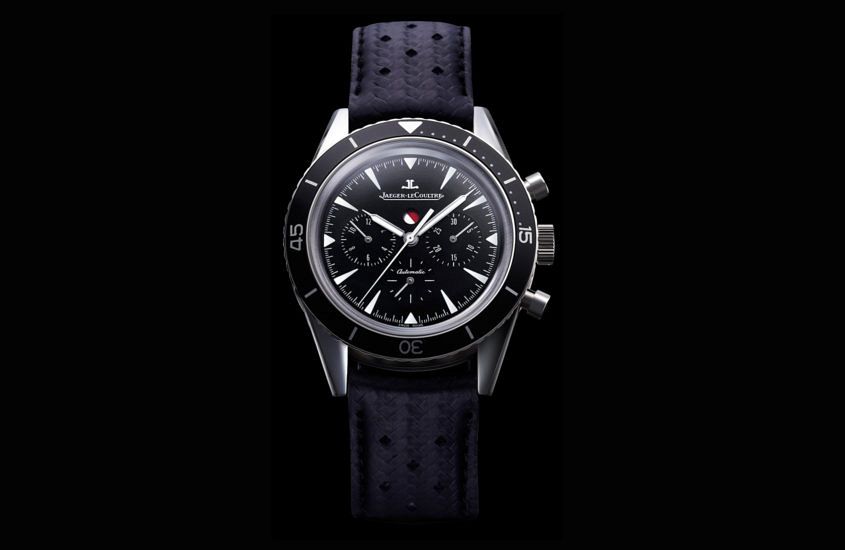 Like Whitney says, I have always loved this watch and, just quietly, it's the perfect piece to anchor a truly badass collection. Mainly because it offers the best of both worlds — real-world, rugged machismo with a heavy dose of JLC class. The centrepiece of a 20k collection should be versatile. It's hard to describe, but with its subtle creamy lume (wayyyyy before it was cool, back in 2012) and pop of red in the circle that indicates whether the chrono is engaged, it has a kind of mysterious Bond feel with a suit or black tie that lets it be elevated. It also plays with a range of different straps so beautifully. Best looking watch I've ever seen on a leather NATO. Circa $14,000 second hand
Seiko Prospex SRPC49K 'Darth Turtle'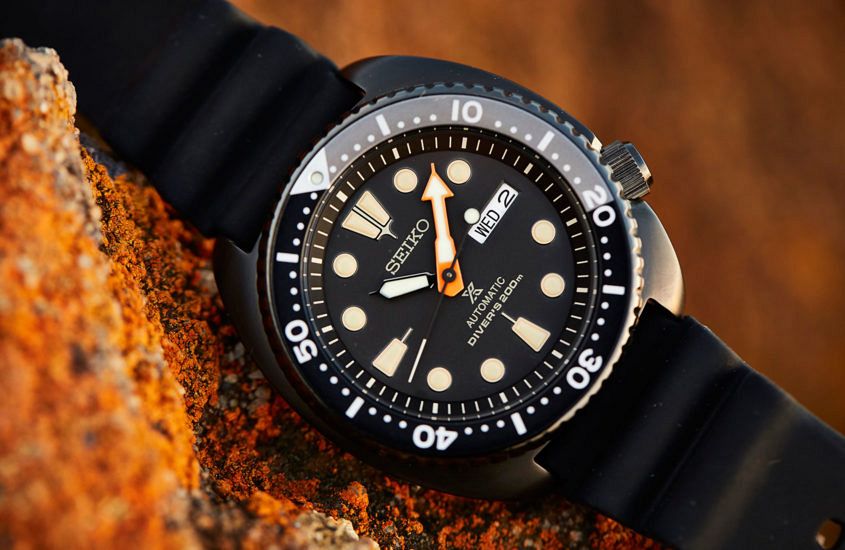 MOST THRILLING WEEKEND WATCH IN EXISTENCE. So fun with board shorts and a singlet, absolutely no worries in the waves, and then, when you throw on a T and jeans for the pub after a day in the sun, it looks brilliant on a tanned wrist. Impossible to kill. Own it, will never flip it. $750 (let it be noted that Andrew broke the rules by choosing a watch he already owns).
IWC Mark XVIII Le Petit Prince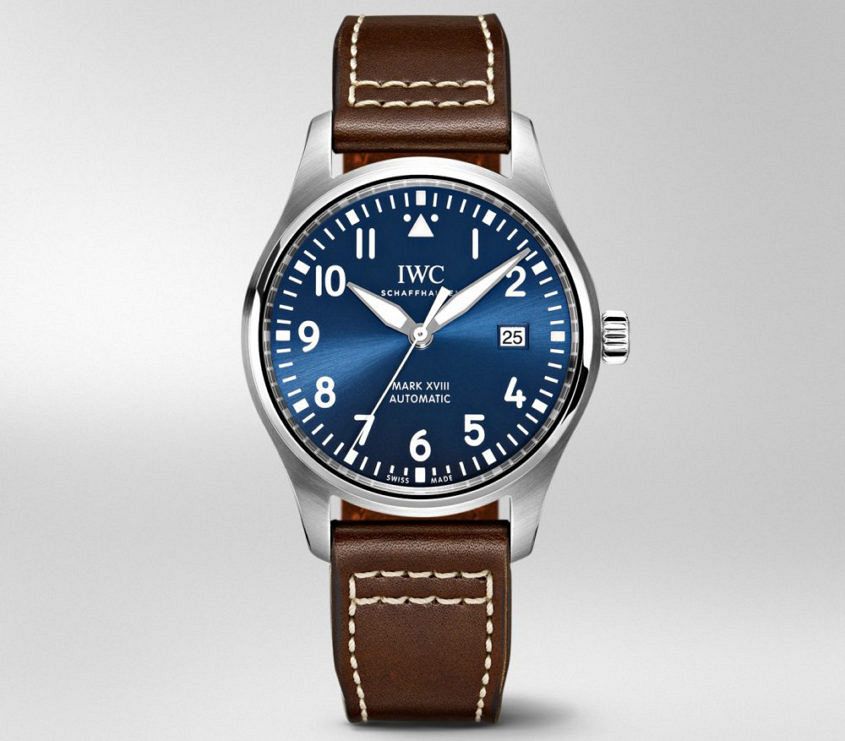 A well-executed Pilot is just so damn charming, and this 40mm model with midnight blue, sunray dial is perfect for everyday wearing. The chocolate leather strap, with its contrasting white stitch is the sealer — who wouldn't want to partner this with a nice navy blue blazer and a generous tumbler of whiskey on a winter night? Circa $6000
Felix's fun-filled four-pack
Well, I'll be darned if this challenge isn't a dilly of a pickle. It's made even harder as several of my erstwhile colleagues have had the same thoughts as me (we can't have three Sinn U1s can we — even though I opted for one on our recent 'impulse buy' list). Having said that, I am going to triple down on Grand Seiko because they're just that good. Here we go …
Longines Legend Diver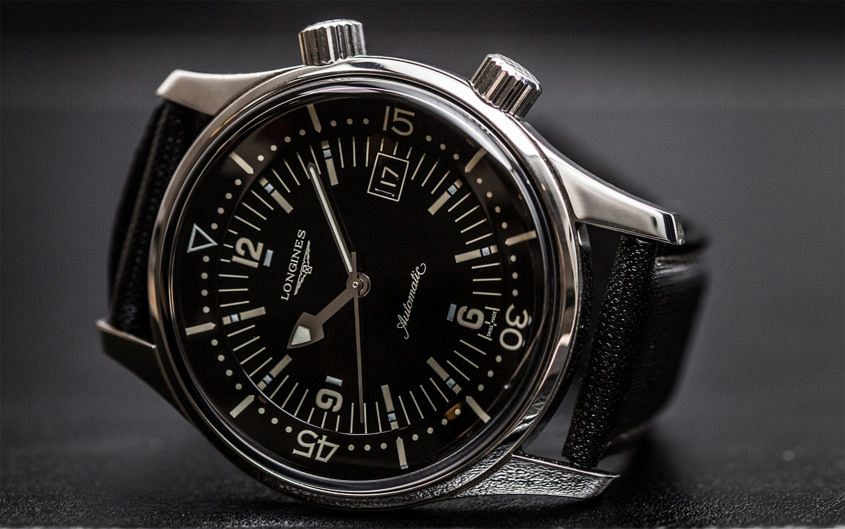 The mighty Longines Legend Diver isn't just one of the first heritage reissues, it's also super stylish and pretty dressy. And while there's now a few options on offer, I prefer the original steel on strap combo. I can even live with the date window. $2775
Grand Seiko Spring Drive SBGA201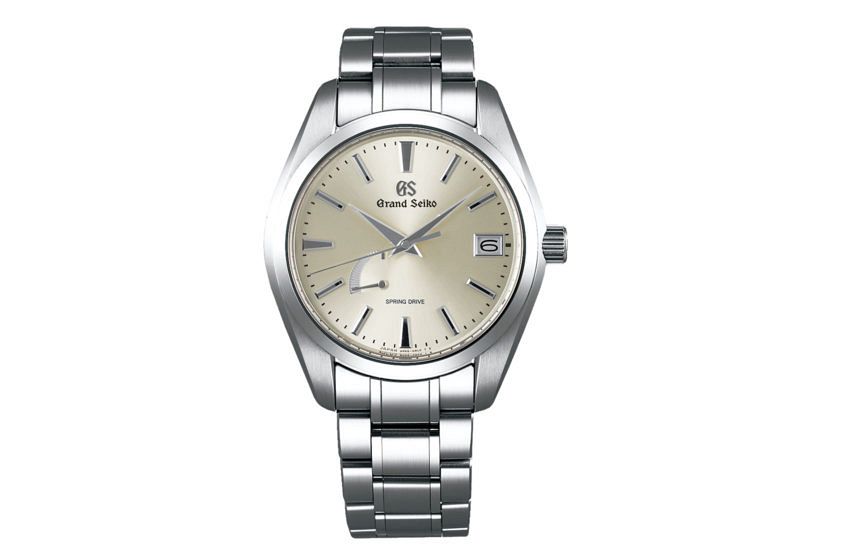 This would be my default day-to-day wearer. Other options include the excellent Omega Aqua Terra and the Rolex Oyster Perpetual 39, but the more interesting (to me) movement, under-the-radar factor, and drilled lugs for speedy strap changes won the day for me. $7000
Two watches in and $10K to play with. We're looking good! Now, if only the Bulgari Octo Finissimo was $9K cheaper …
Nomos Club Aqua neomatik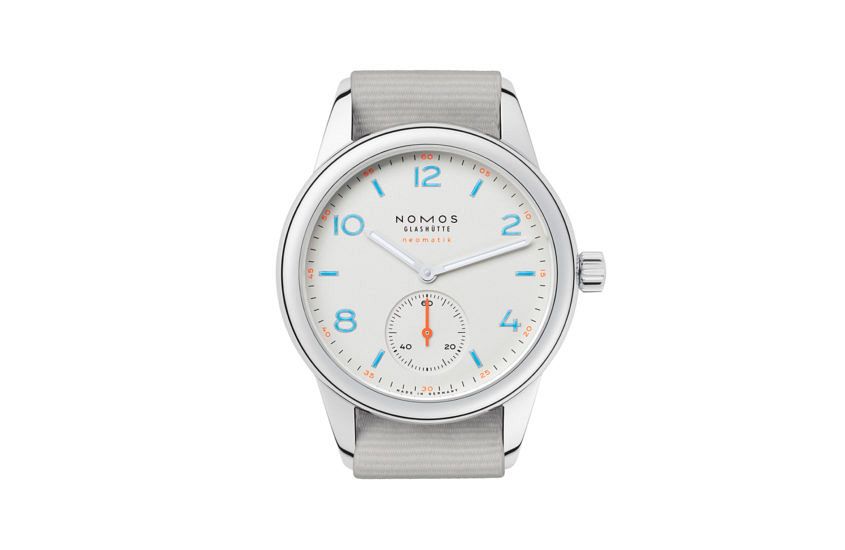 Next, I think I want a 'fun watch'. And since I own a Nomos Club Automat IRL, I'm going to be sneaky and opt for the Club neomatik. It's perhaps a little smaller than I'd like, at 37mm, but I love the soft, distinctive and decidedly playful colour palette (not to mention the awesome neomatik movement). $4380
Rolex Explorer II ref. 16570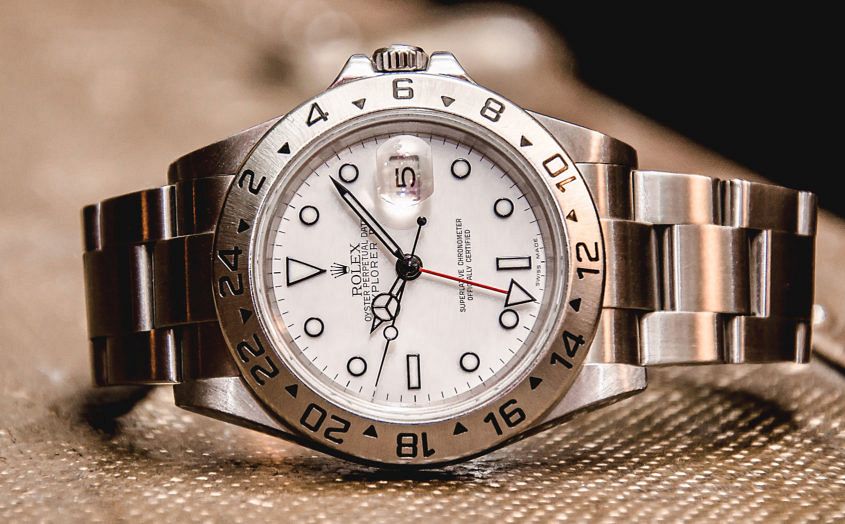 I really struggled with the last one, but I reckon if I could score a white-dialled Explorer II 16570 for $5K I'd be pretty happy. I wouldn't mind if it was a little scuffed up and even head-only (it looks sick on a plain grey NATO). It adds a little complication, near-vintageness and big crown prestige into my line-up. Circa $5000
Dan's versatile bunch
I'm going with three watches at $20K, with one significant piece (I've decided on vintage Tudor as Rolex has outpriced the budget, and Tudor still has some price growth IMO). For me, the collection needs to cover all aspects of lifestyle. I want a show piece that wears with work attire or a Friday night out, I want a dress watch for special occasions, and then I want something I can beat around in daily wear.
Vintage Tudor Submariner — late '60s
Must have excellent patina and ghost bezel. It's hot. It's still relatively affordable and has great potential to grow. It's also a real talking piece. Circa $10-12,000
Cartier Tank Solo XL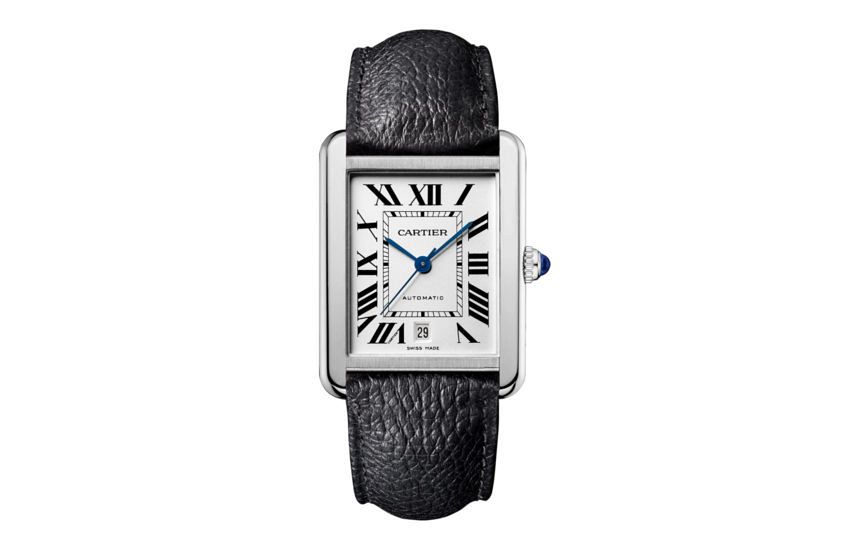 If the budget was a little higher I'd go for gold – or vintage gold – but at $4800 this steel on leather option is excellent for formal occasions.
Panerai Luminor Marina Logo 3 Days Acciaio – 44mm (PAM 00777)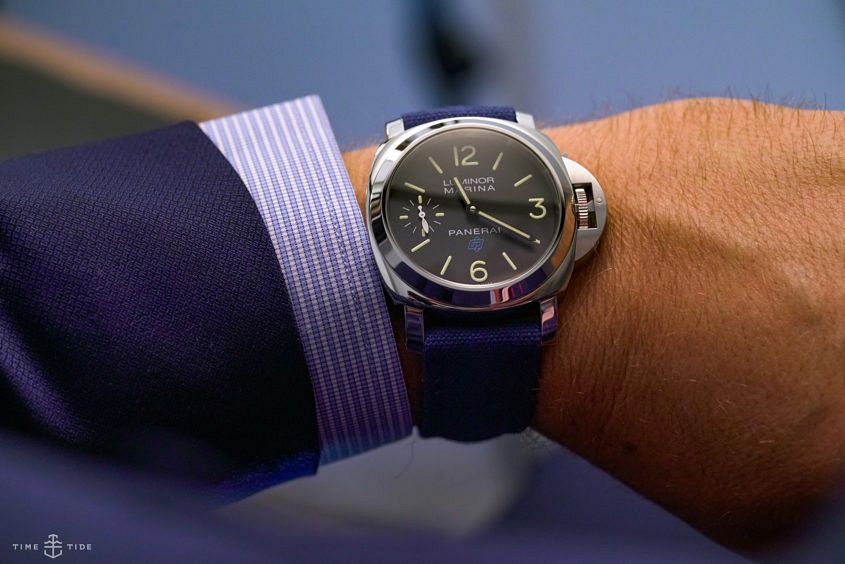 Ok, so I went over a little and tested the boundaries of the rules (but I don't own a Marina, so, win via technicality). This is a great watch that hacks well on all kinds of straps. You can wear it every day with pretty much any outfit. It looks great, feels great. The End. $6900
Andy's German/Japan/Swiss alliance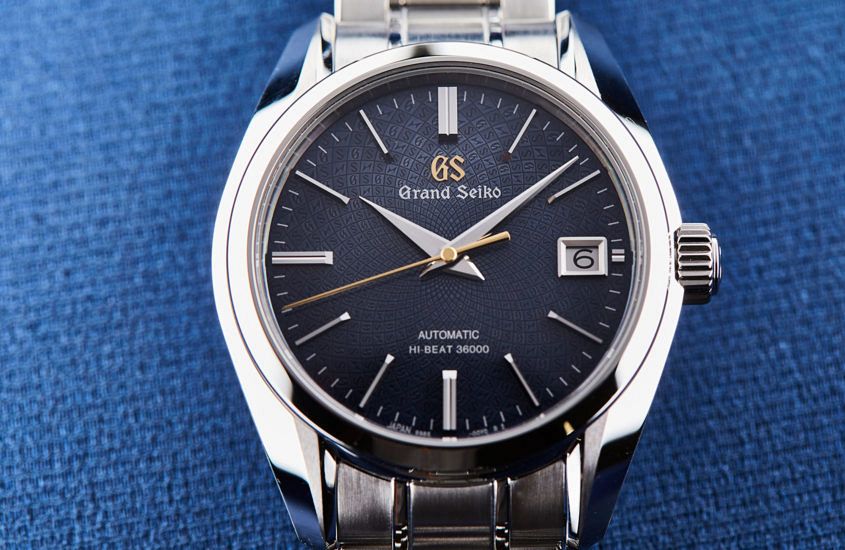 Sporty — yet dressy. Legit street cred, so you can hang out with the cool kids. And it's fantastic quality. $9100
Rolex Submariner ref. 14060
Every collection needs a sub, and the 14060 is a great modern/vintage reference to own. Two-liner, with no date — it's just pure. It's also a reference to watch money-wise, especially those tritium dials. Circa $8000
Sinn U1 S
For my final pick I've gone Sinn. Every collection needs a solid beater, and those who've owned a Sinn know how much of a beating they can take. The U1 S is a pretty timeless piece that will give you a bunch of versatility with strap changes. $3200