The case, the dial, the Patek Philippe ref. 5320G Perpetual Calendar
Time+Tide
Editor's note: You know heritage has moved from 'trend' to 'the new normal' when Patek Philippe (that most conservative of Swiss mavens) release what is, essentially, a heritage re-release, back in 2017 … 
Heritage is here to stay. What started as a trend intended to appeal to the hardcore collectors has slipped into the mainstream, and somewhere along the way it became a key pillar in major brands' release strategies. In 2007 it was very much novelty, now it's the new normal.
Case in point is Patek Philippe's hero model of 2017 – the 5320G Perpetual Calendar, an undeniably handsome take on a very Patek complication. The 5320G is not a remake of a particular vintage reference (though it does bear a striking resemblance to the ref. 3448); rather it's a melange of mid-century design codes, neatly combined in a 40mm white gold, retro-modernist package.
Most of the attention heaped upon the 5320G has focused on the dial, and it's easy to see why. The layout is balanced, with day and month apertures at the top, and a moonphase display and pointer date at the bottom. The functions at six are flanked by relatively discreet portholes displaying day/night and leap year indicators respectively. Aside from that, the dial is a very warm ivory or cream colour, paired with applied black gold Arabic numerals and syringe-style hands. Both hands and numerals are filled with Super-LumiNova, and the whole package is topped off with a plexi-evoking glassbox sapphire crystal. If you're looking for nits to pick, you could object to the fact that the pure white calendar discs don't match the dial colour (certainly given the RRP, it wouldn't be unreasonable to ask), or the fact that the dial is lacquer instead of enamel. But all this doesn't take away from just how stunning the 5320G is on the wrist.
For me the real star is the case, specifically the lugs. Triple-stepped and gently curving, this Deco design touch is perfection. Add to these lugs the broad bezel and middle as seen from the top down, and the slightly recessed crown, and there's no denying that Patek has perfectly captured their history in this piece. 40mm is quite big for this style of watch, and I think 38–39mm would have been a sufficient size upgrade. Having said that, 40mm will be perfect for many wearers. Interestingly enough, the case is actually a single piece of gold, something that surprised me after having held the watch in my hands – I would have thought it had a more complex multipart construction.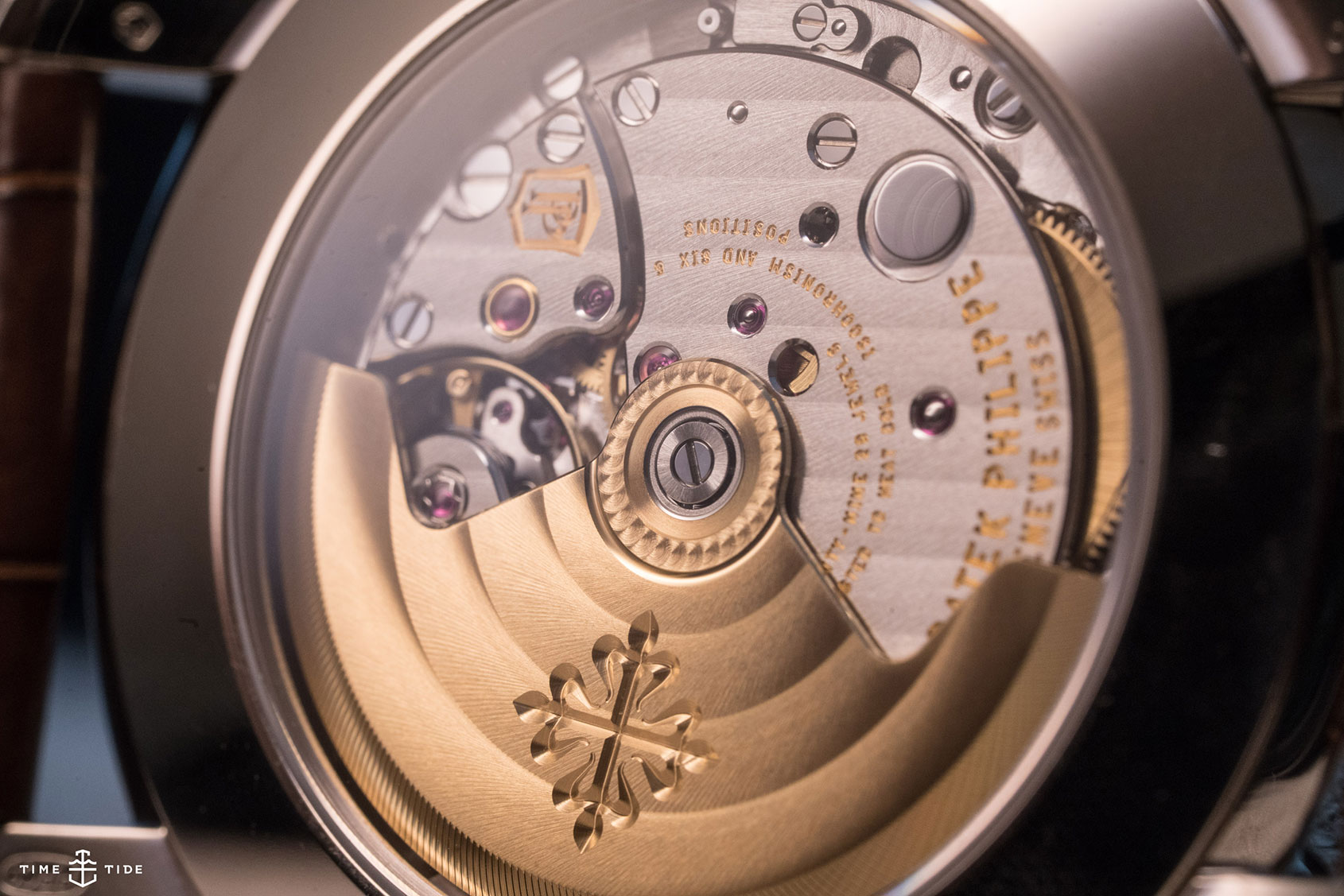 The 5320G is powered by the calibre 324 S Q, the first time the base 324 has had a perpetual module popped on top. Power reserve isn't massive, at around 40–45 hours, but the finishing, as with all things Patek, is superb.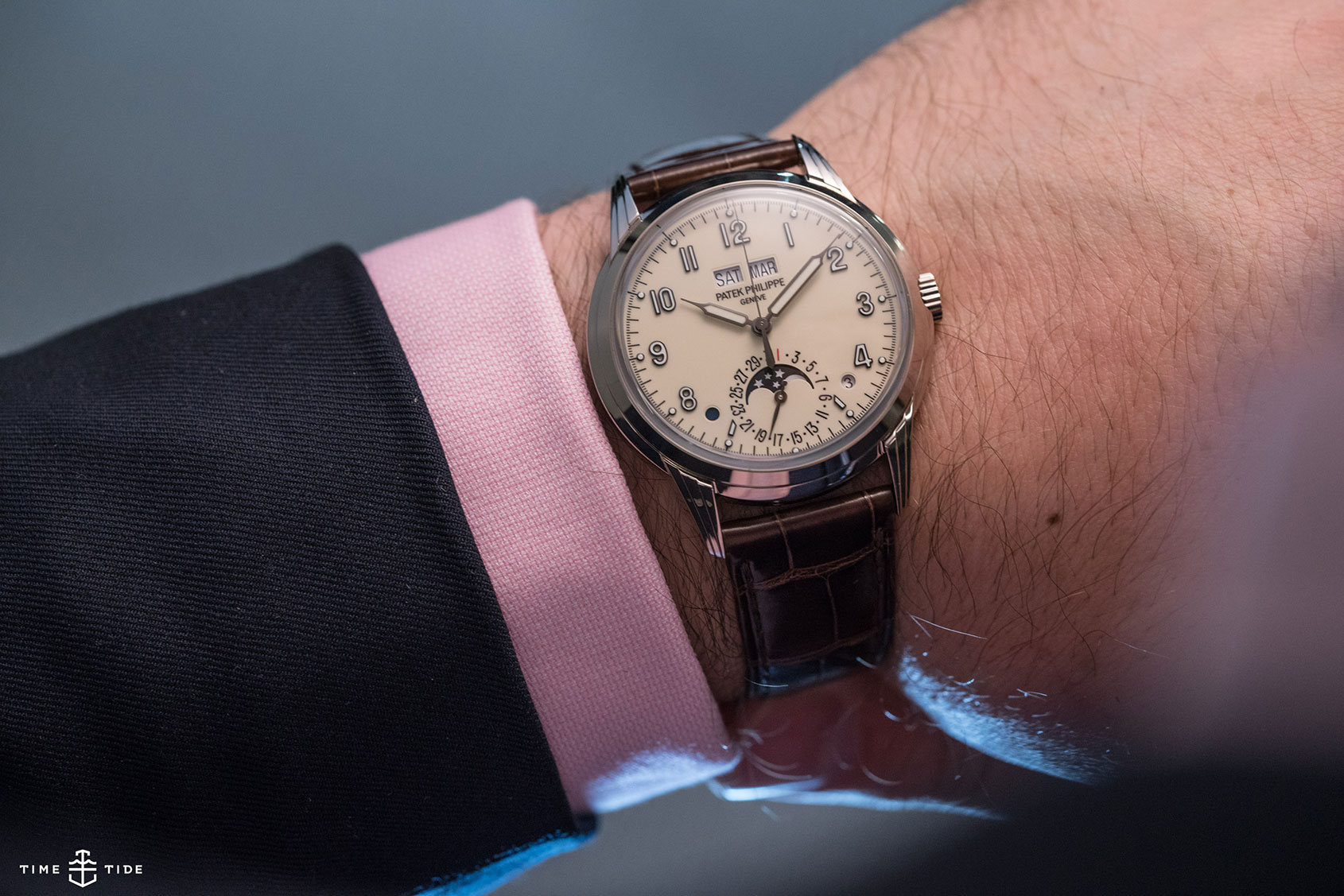 In the end, the 5320G is a great example of Patek Philippe moving with the times. They've cherry-picked some of the sweetest elements from their enviable past, and put it all into a stylish, delicious package.
Patek Philippe ref. 5320G Perpetual Calendar pricing
Patek Philippe ref. 5320G Perpetual Calendar, in white gold, 73,000 CHF