INTRODUCING: The critics were wrong, and the Patek Philippe Calatrava Pilot Travel Time flies again, this time as the 7234G-001
Thor Svaboe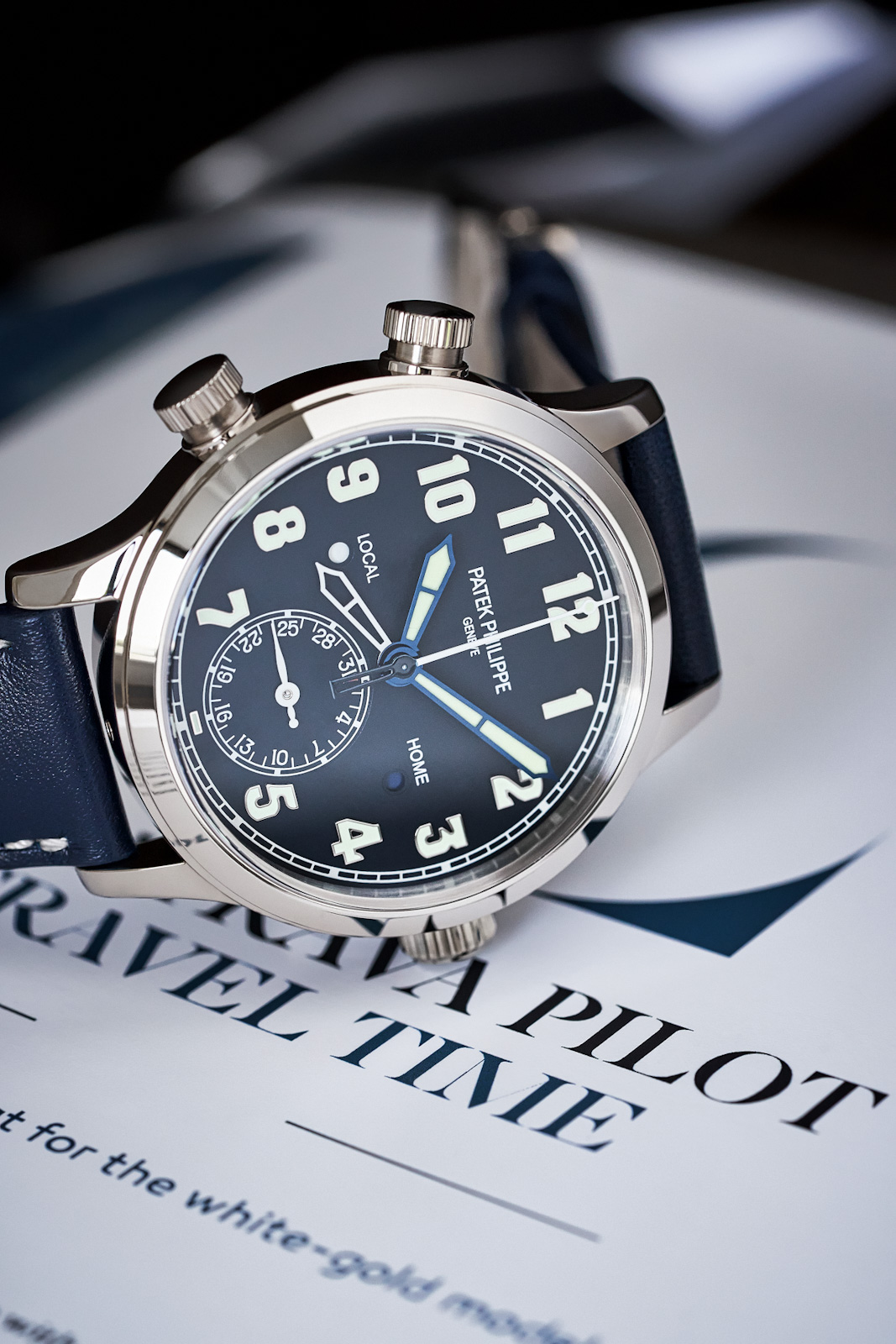 The Patek Philippe Calatrava Pilot Travel Time in its first iteration, ref 5524G-001 definitely caught our attention when it was released. We called it the most confusing watch of Baselworld 2015. Patek Philippe had anticipated the sceptical reaction, and the opening line of their press release about the watch sought to quickly legitimise it – referring to the two-hour angle pilot watches from the '30s whose style codes it extends. But, despite the fact that PP holds its turnover cards close to its chest, word since then is that it has sold better than expected with its sharp and unexpected style. Journalists don't buy watches, after all. And we learned in our own travels, that pilots do. Sebastian told us all about his Travel Time, here.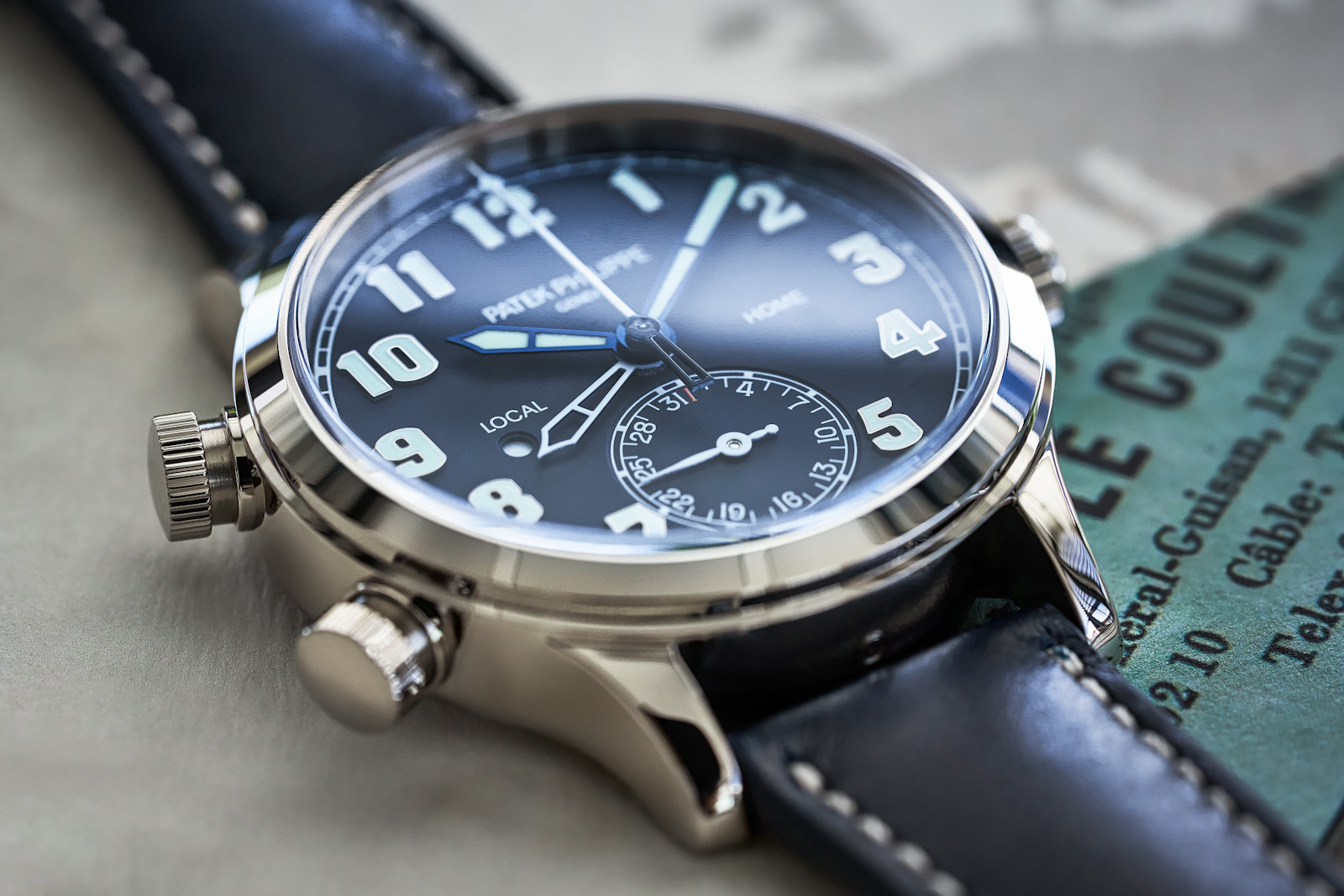 The previous model came at the cusp of the new age of small-case goodness, coming in at a large 42mm with its prominent pushers and crown. Perfect for what in essence is a tough, functional pilot's watch – a description that makes me equally sad as tool-watch happy, because we know how likely it is that many of these models have ended up living a rather quiet life. Forever rotating aimlessly in slow motion inside a leather clad winder like a disconnected satellite in deep space, bereft of purpose, or worse still, sealed in a safe.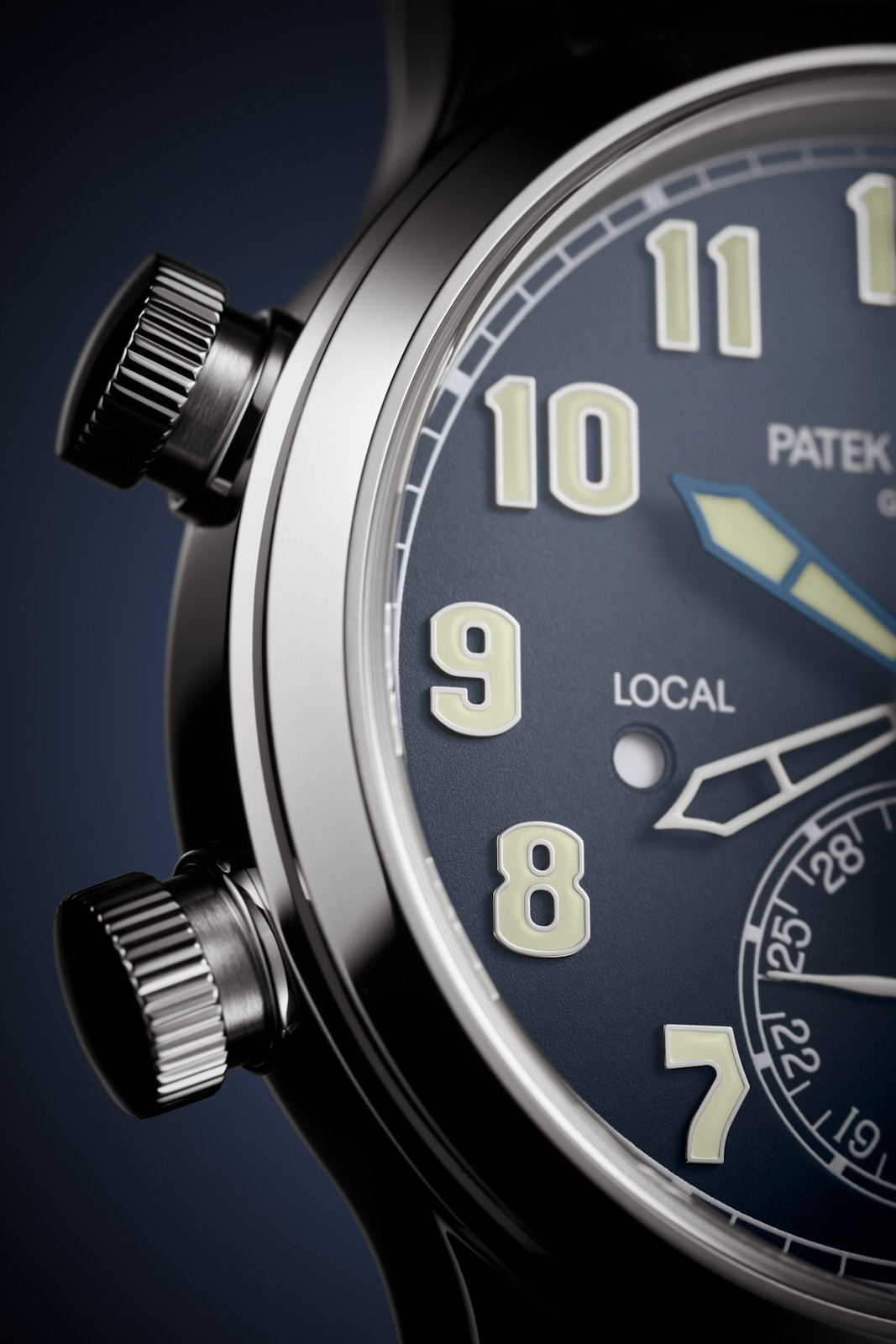 I once reviewed a well-used Aquanaut, and it spoke to me with the happiness of a hard-working full-time employee. You might, like me, have also been exuberant at the prospect of the first version only to find out that 42mm+ chunky pushers make for a rather large tool on a 6-7" wrist. If so, there is very good news.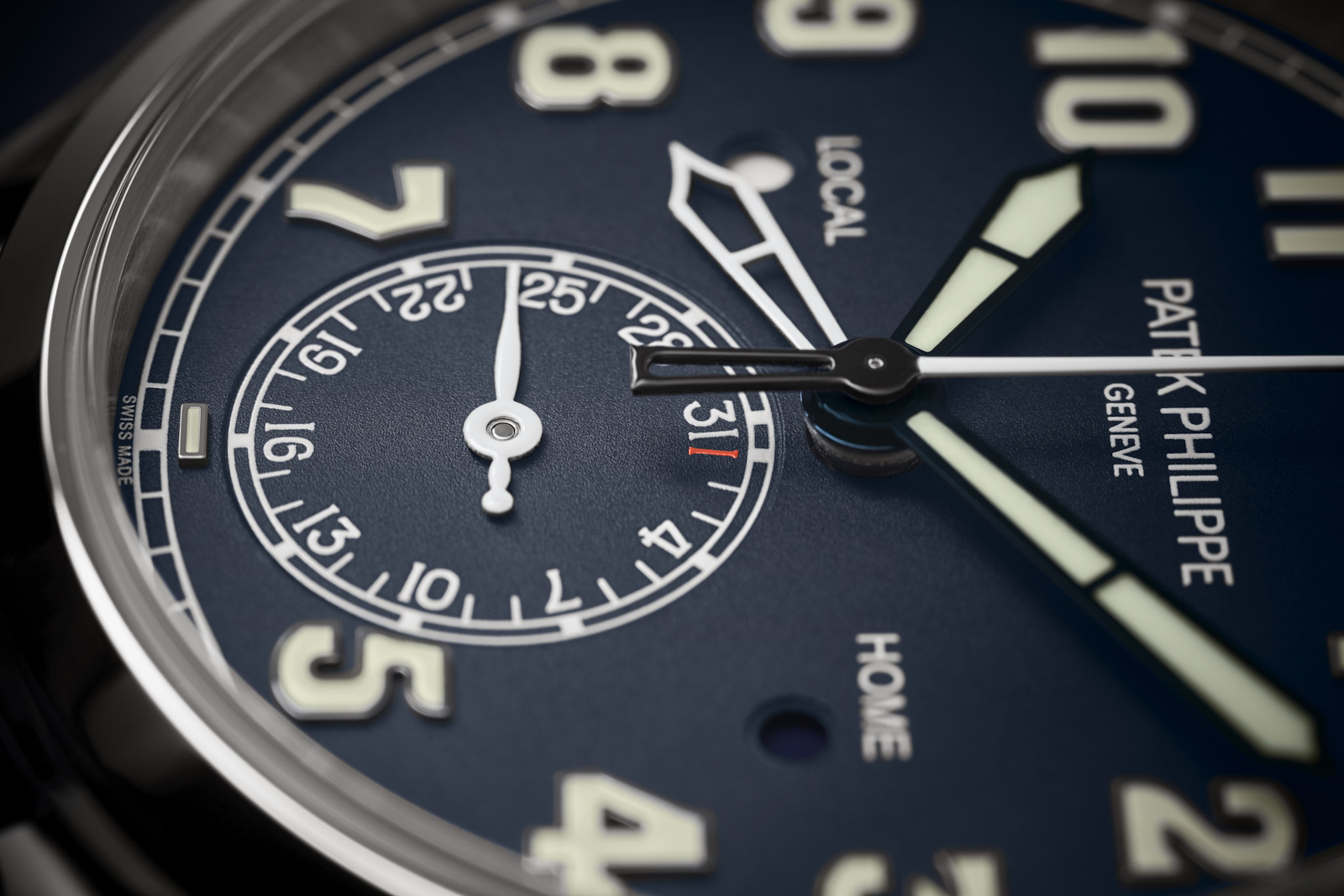 Now we have the perfect sized version in the new 7234G-001 at a svelte 37.5mm, with a beautiful new dark blue dial. This has the same superb functionality as we know from its larger brother, and the Aquanaut Travel Time sharing the self-winding 324SC FUS caliber with a second time zone and the large date register at 6 o'clock coupled with local time. Intuitive to use, and after having the Aquanaut for a weekend, my favouritism for this deceptively simple way to keep track of time zones while travelling is strong.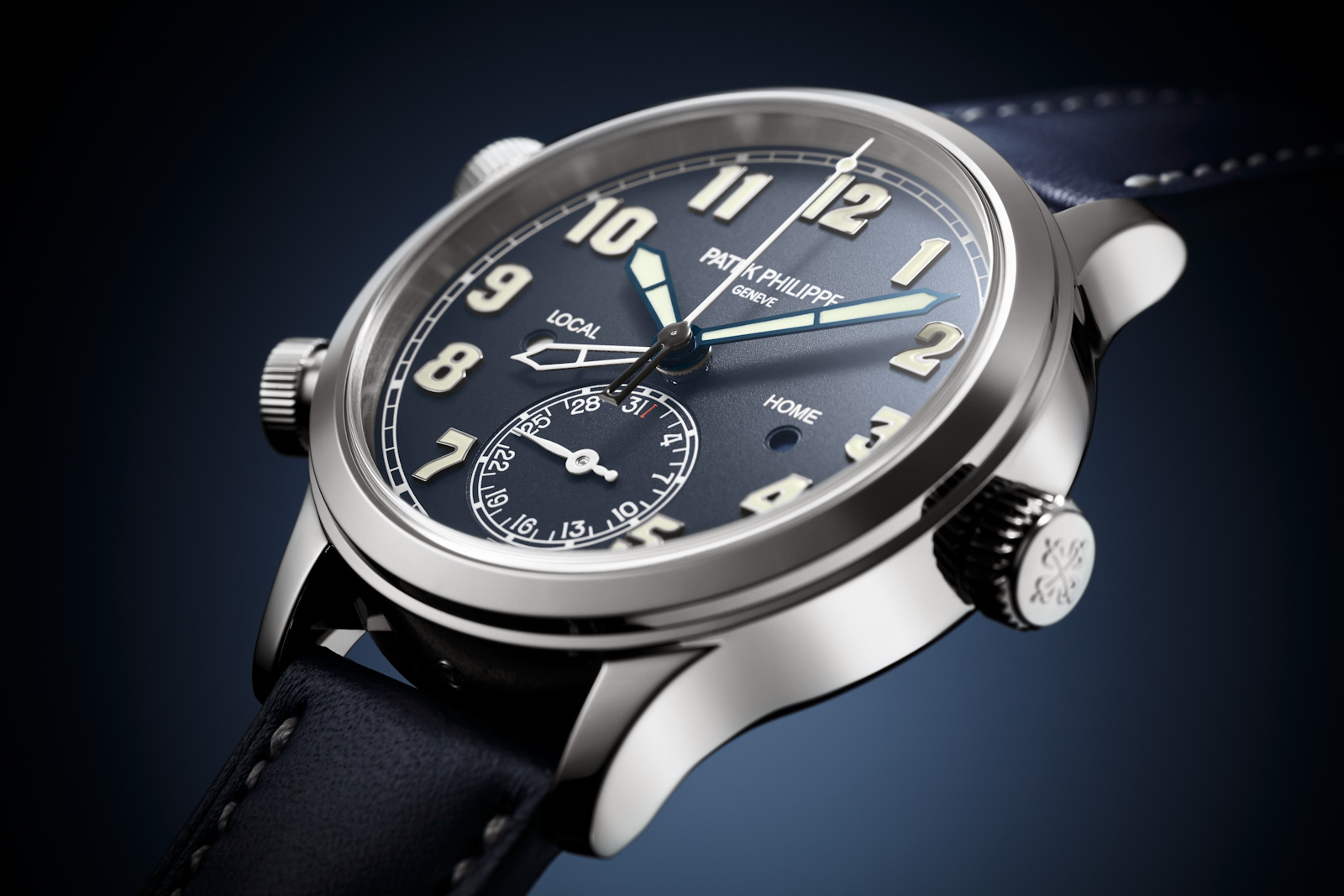 The way the full GMT function is laid out with its deceptively simple day/night indication makes for great legibility. The skeleton second time zone hand that stays a secret under the hour hand until needed is just as brilliant in a 37.5mm case, with the tool aspect becoming even more pronounced as the pushers and tough-looking crown seems over-proportioned to the case. For me that's exactly why this is the sharp looking tool it deserves to be. Pitch-perfect classic Pilot watch details like crisp lumed print of large Arabic numerals paired with blued hour and seconds hands works a treat, and the textured surface of the blue dial is as superb as we'd expect from Patek Philippe.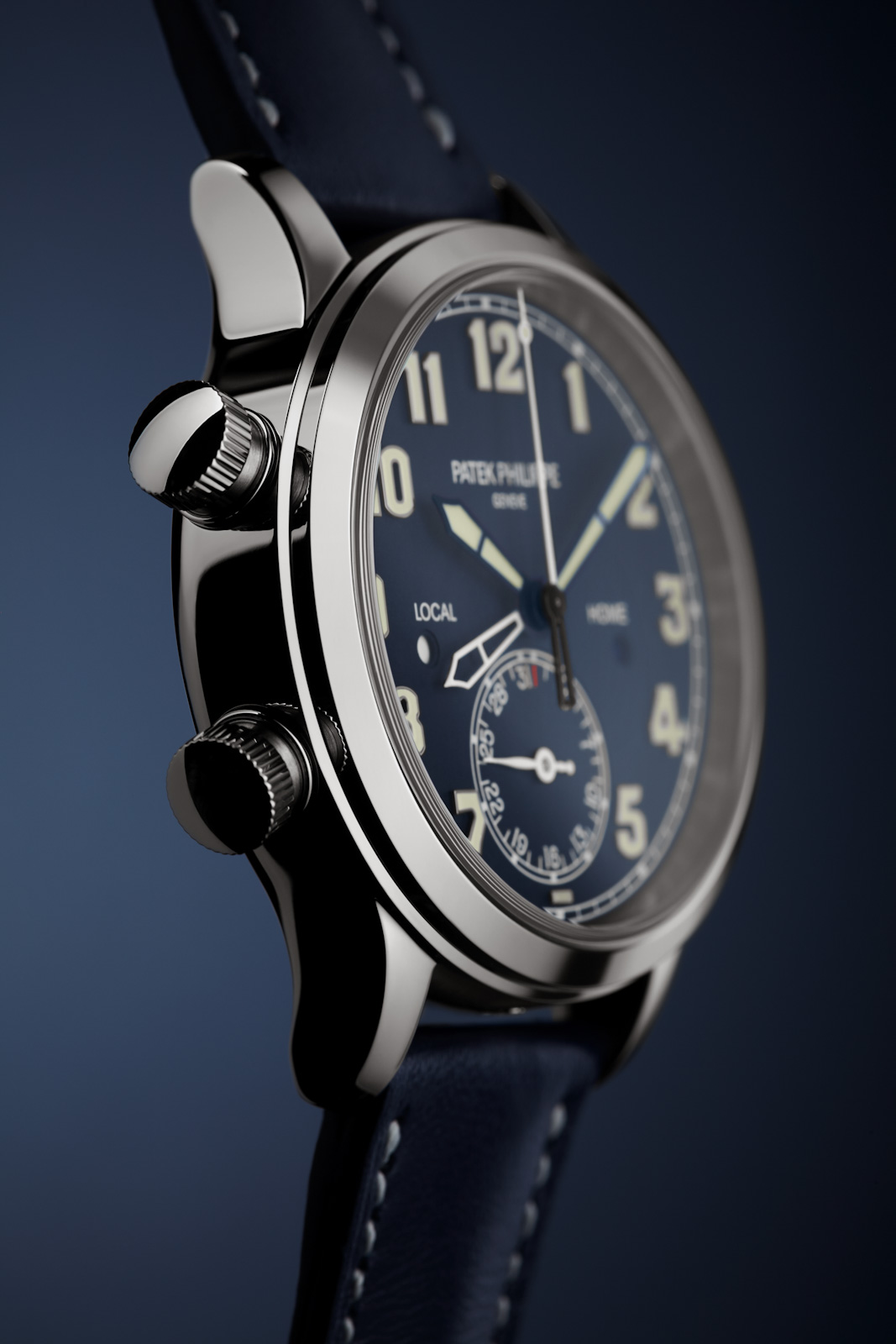 Some of you have seen this smaller shape before, as Patek tested the waters at their Grand Exhibition in Singapore, with a light blue dial model, as a "Ladies" watch. Now, the gendering has been removed. The world is changing, and it seems Patek got the picture; men want smaller sizes. I love the way a 37-39mm watch sits on the wrist, and with this having a slim bezel and pronounced crown and pushers, it will probably wear more like a 39mm and, boy, is that the fabled sweet spot for many of us today.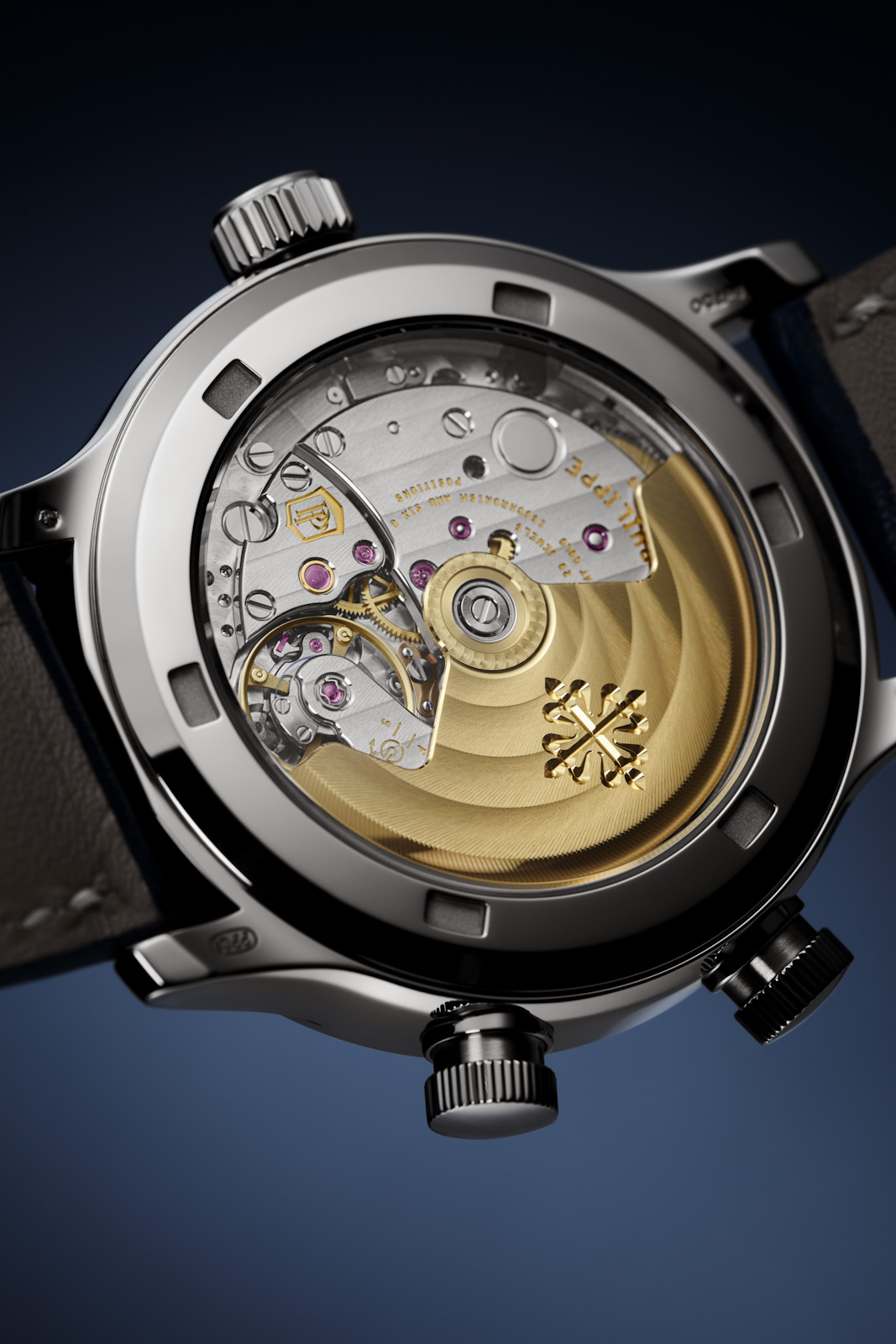 The Patek Philippe Calatrava Pilot Travel Time comes in a sharp combination of an exquisite dark navy textured dial in a white gold case, on a navy leather strap with an extra brown hand-stitched strap to make it work with most outfits. To be honest with you, even without trying it on, this is rather quickly becoming one of my Patek Philippe favourites, very much in the size du jour. Now we just need to be able to travel again, the only hitch in this story …
The Patek Philippe Calatrava Pilot Travel Time, pricing and availability:
$67,170 AUD, for more information go to Patek Philippe