We often hear that mechanical watches last forever when given the love and attention they require. That's part of the reason why they can command such high price tags, and even more in the long run when you factor in a service every five years, give or take. But really, we all know that a watch is subject to just as much wear and tear as anything else — metal scratches, rubber perishes, things break. Warranties can give some small peace of mind within the typical two to five year window, but what if you knew for certain that your timepiece would last a lifetime? The new Panerai Luminor Marina PAM01117 comes with just that peace of mind — a 70-year warranty to celebrate the 70th anniversary of the original luminous material dubbed Luminor.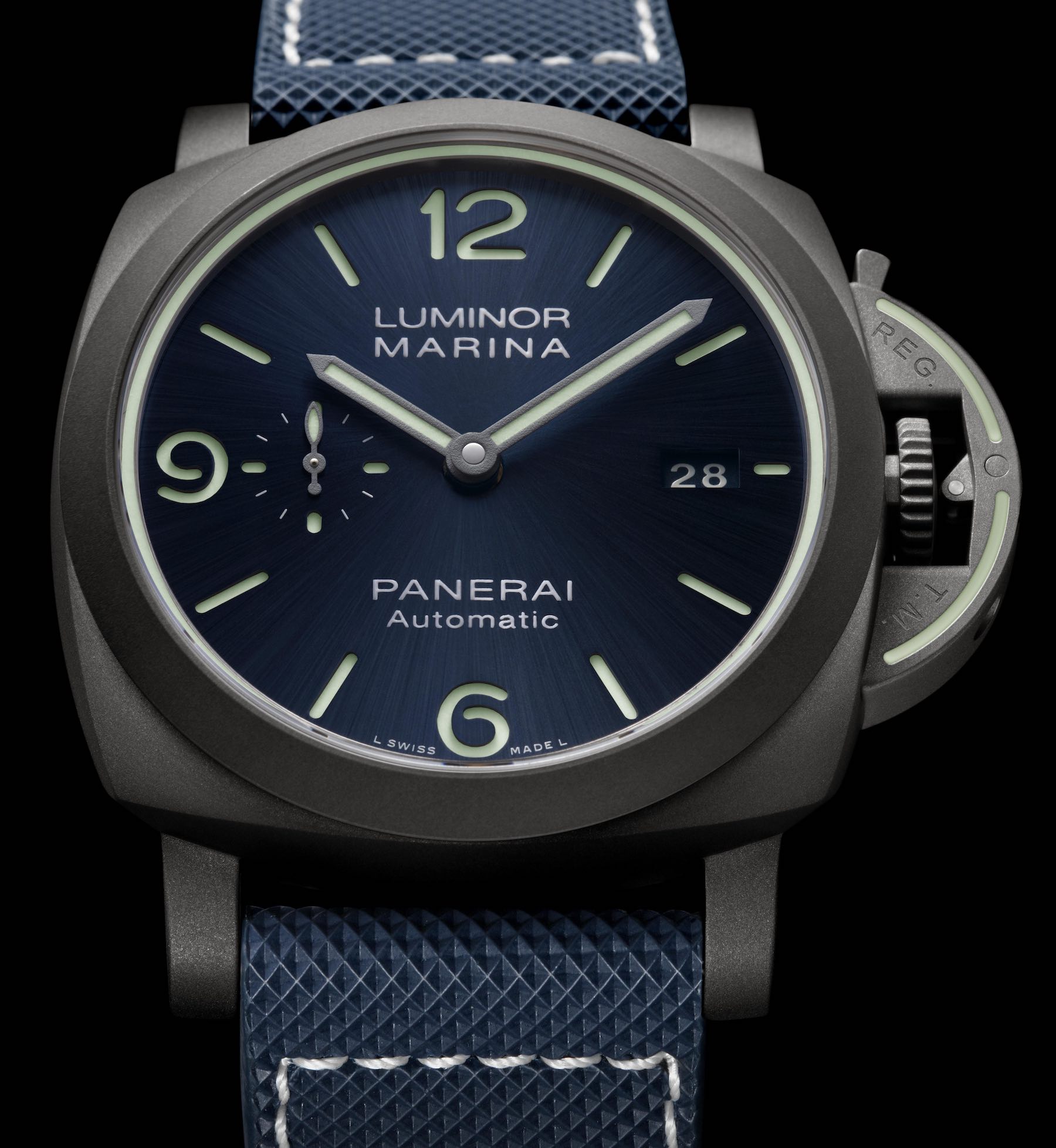 While the Luminor of old is no longer in use, the Italian designers ensure that the modern Super-LumiNova is slathered not just beneath the sandwich dial but also integrated within the bezel, crown guard, crown itself, and the thread of the blue woven-nylon strap. Even though the power reserve lasts three days, you may find yourself wearing it 24-7. At first in the day to make sure the watch soaks up charge, and then at night to stare at its futuristic green glow.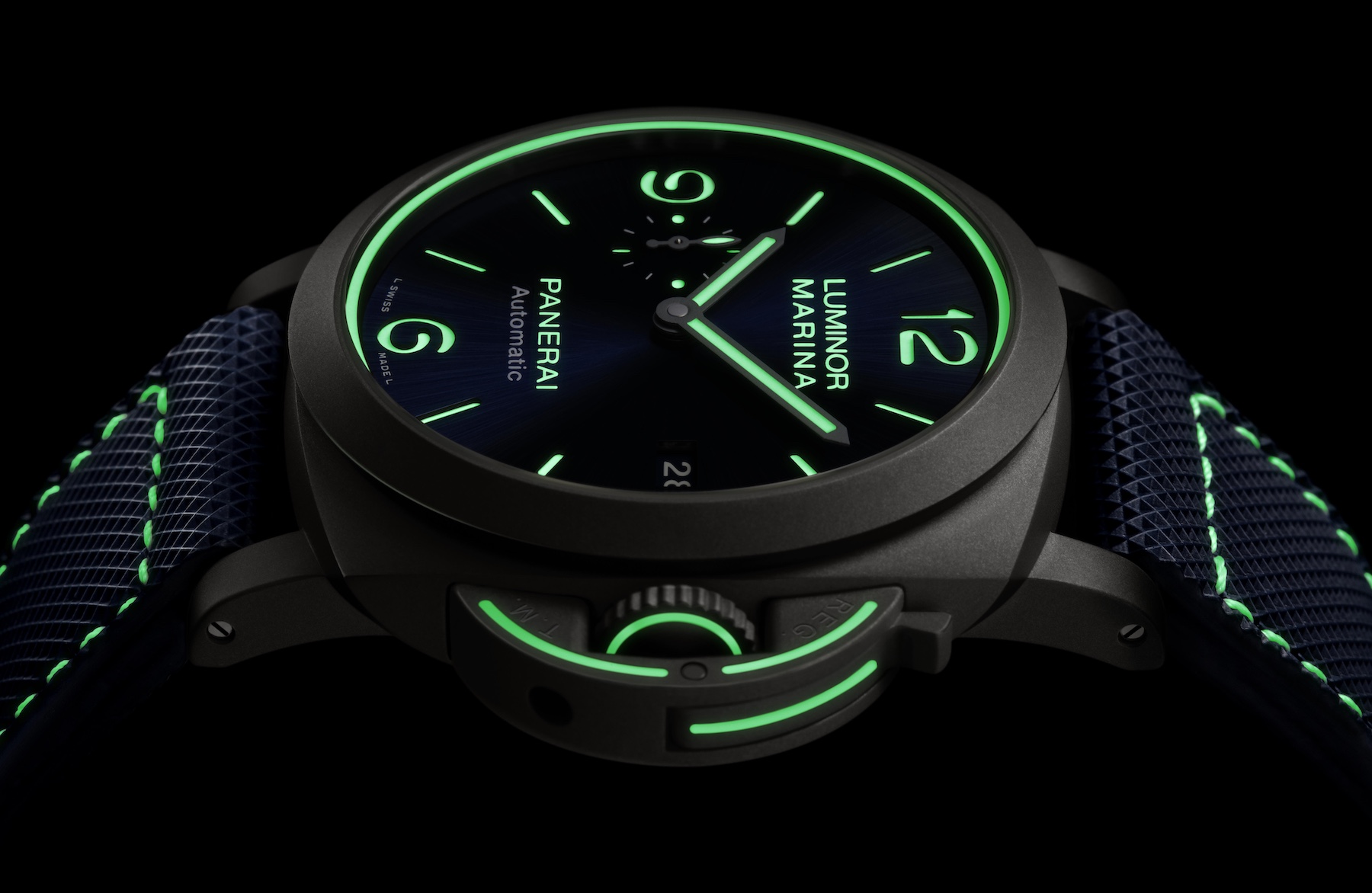 At first glance the PAM01117 doesn't seem like much of a departure from your typical Luminor model — that celebrated 44mm cushion case is instantly recognisable. Its manufacture is anything but standard, though, being 3D laser-printed from layers of titanium dust, 0.03mm at a time. Panerai call this process Direct Laser Metal Sintering, and with the whole watch being more than 15mm thick, that's more than 500 layers of fused titanium, weighing just 100 grams, strap included.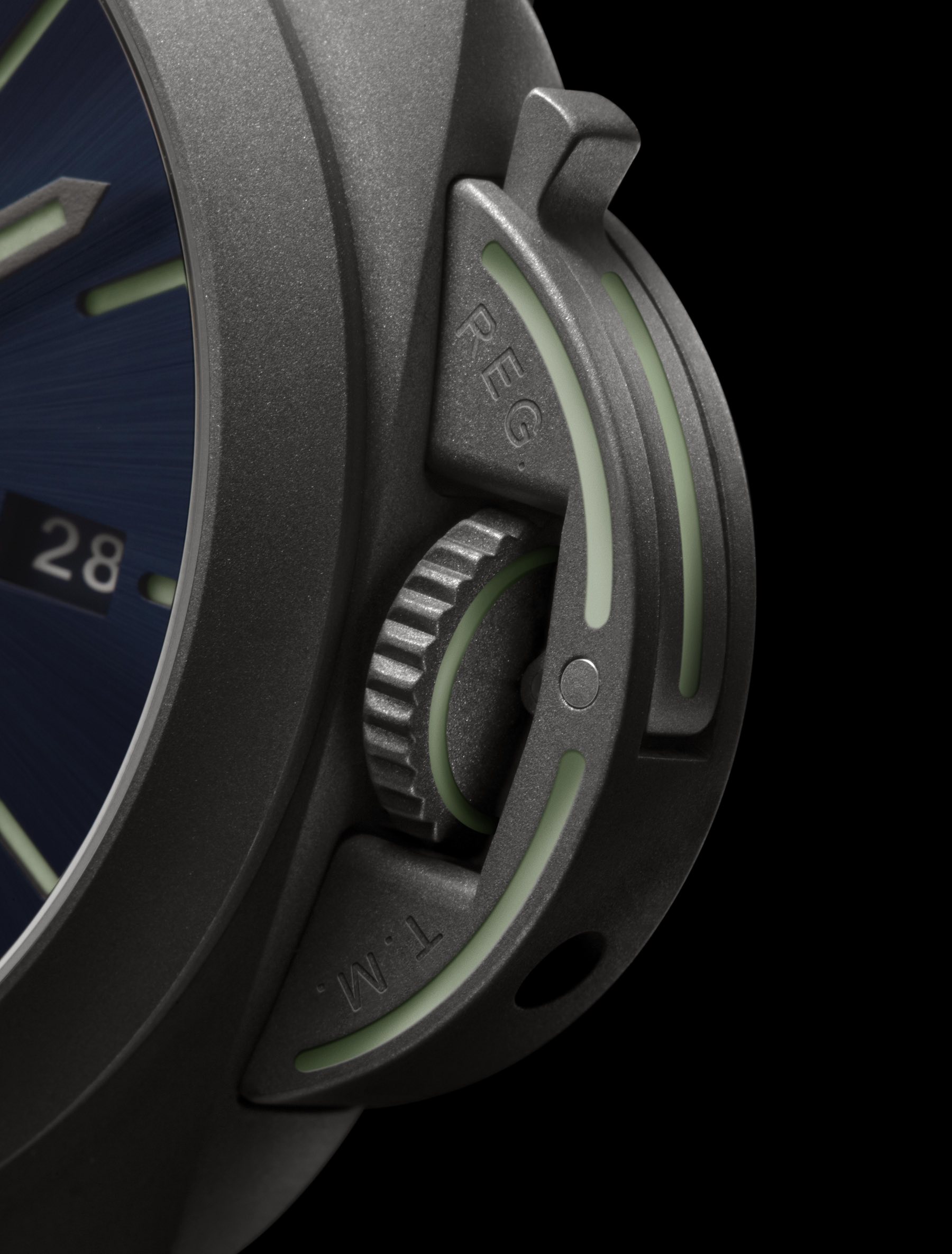 Even though the only complications to be seen are a small-seconds sub-dial and a date display, the technical innovations don't stop with the movement. The calibre P.9010 is only 6mm thick, allowing the beefy case to reach depths of 300m safely. Dual mainspring barrels take winding from both directions of the automatic rotor-weight, storing up to 72 hours of power, ticking away at 28,800 vibrations per hour. The hour hand may also be independently adjusted from the crown in one-hour intervals, making it easy to travel across time zones without the need for bulky push-buttons or GMT displays. In addition to that, its connection to the date wheel means that the display will automatically click over if crossing midnight.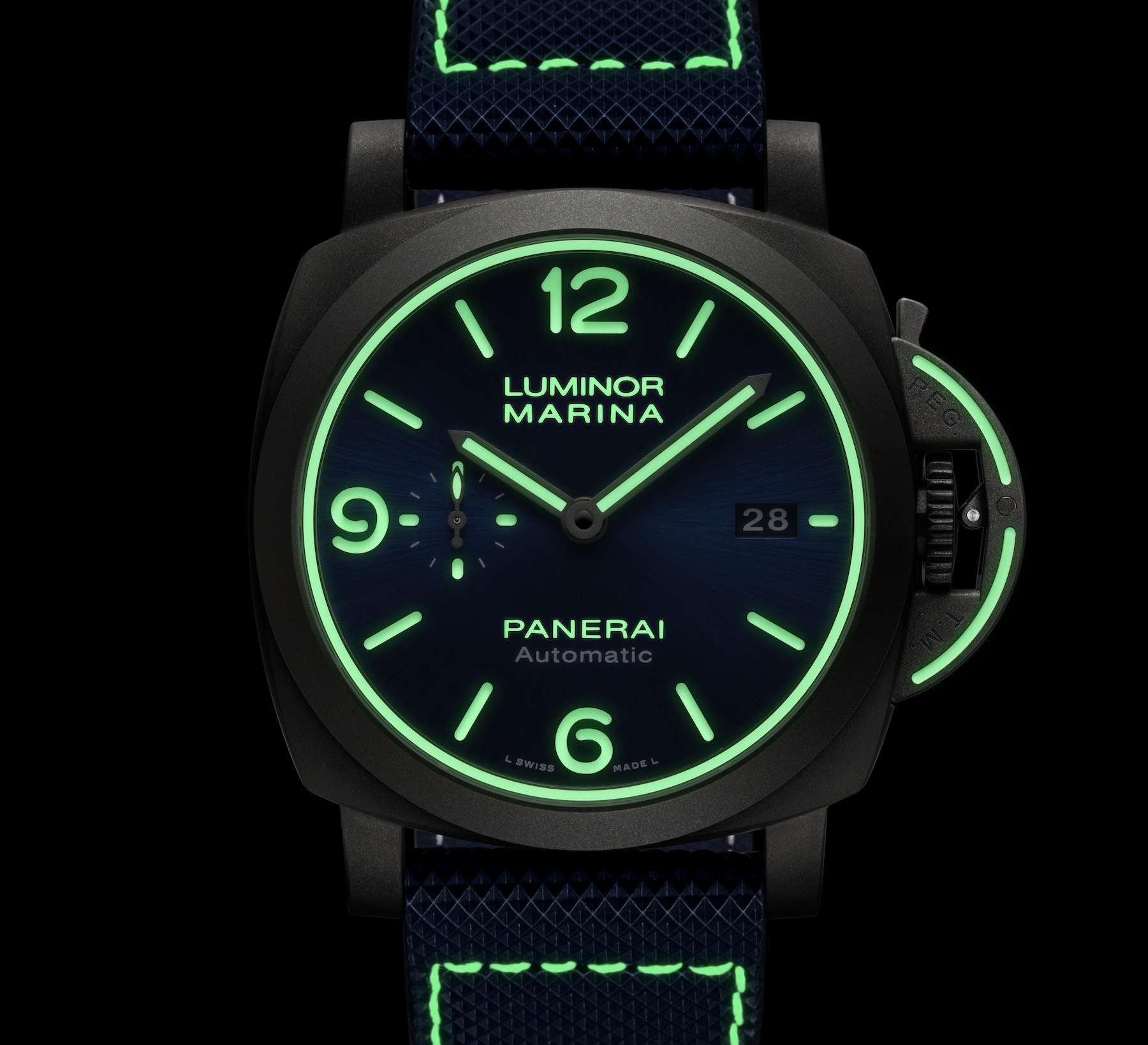 The main buzz around this watch has been the gargantuan 70-year warranty, however I'm somehow left unsurprised by that show of confidence. Panerai's reputation for bulletproof construction, whilst maintaining classic design elements, is beyond doubt, and the technological advancements displayed in the PAM01117 are just another reason to trust them. What the warranty really represents, should you choose to look at it this way, is a discount voucher, giving you your first (and likely last) ~14 services for free. Although, limited to 270 pieces and priced at $28,100AUD, some special treatment is to be expected.