The Time+Tide anti-flipper launch of the Bamford G-Shock DW-6900BWD
Pietro Pilla
You might call it a slightly premature house-warming party. The Time+Tide HQ recently moved into Collins Street in the heart of Melbourne's CBD and, while our new location probably wasn't totally ready for an event, we couldn't resist giving our T+T Club Members a sneak peek of our new home nonetheless. The ostensible excuse for the party? We'd secured the Australian allocation of the Bamford G-Shock DW-6900BWD "three blues".
T+T Club Members were given early access to these watches that also came with an exclusive T-shirt that George Bamford himself designed for the members. Following a predictably awesome response, we wanted to thank everyone for their support. And what better way to do that than by throwing a buyers-only afterparty?
The event included an appearance by George Bamford himself – albeit a virtual one from London via the big screen – as he gave everyone a tour of his office and workshop in Mayfair and provided some insights into future collaborations.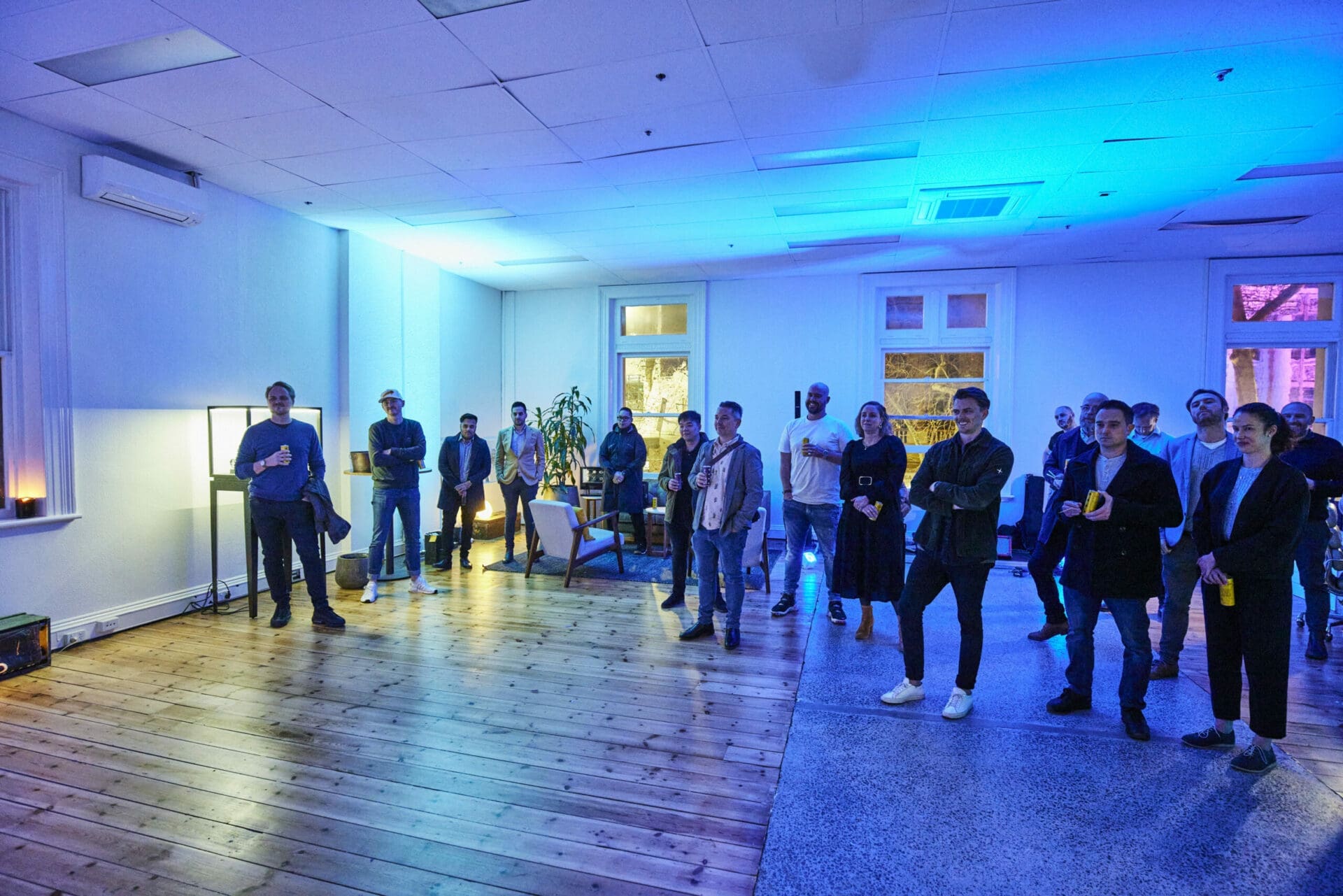 There's no doubt, the G-Shock "three blues" made quite an impact on the watch world and, unfortunately, even outside it, attracting lots of scalpers and flippers. That's the main reason we decided to make it available to our members only, limiting the quantity to just one per person, to make sure that only real watch aficionados got hold of one.
At the event, Casio also managed to bring the newly released full stainless-steel CasiOaks in black, rose gold and silver colourways, aiming to provide official alternatives to the various third-party customisations.
The night was fuelled by gin cocktails and a rousing performance by local rapper, The Story of Joshua. And while our fit-out is far from complete, we enjoyed having the chance to share the bare bones of the new Time+Tide office, ahead of our grand renovation. You'll want to see that, too. Trust us, there's an awful lot more to come.