Original Sinn – A close encounter with the legendary U1 dive watch
Jason Marsden
What is probably the most important and significant Sinn U1 dive watch has surfaced in Wellington, New Zealand.
The Sinn U1 is one of the most recognisable and respected dive watches available today.  With its almost Bauhaus utilitarian dial, iconic syringe hands and bead-blasted Tegiment Submarine Steel case, this watch is no pretender, flexing in with a 100 bar/1000m water resistance.
More contemporary in design than most diving tool watches to come out of Switzerland, the Sinn U1 has a strong base of fans who recognise German engineering excellence in its most Teutonic form.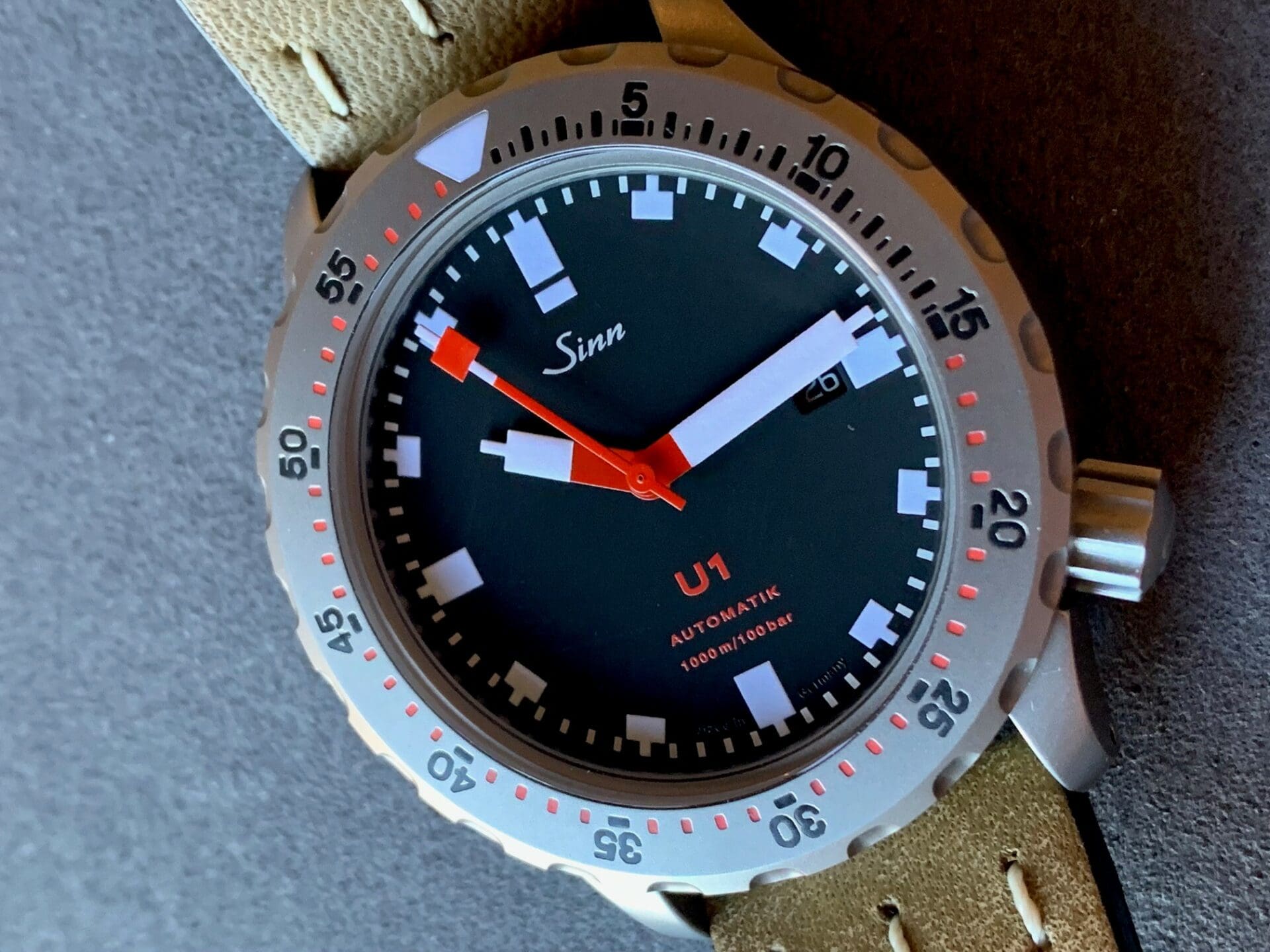 Simply put, I don't own one, but want one.  On a recent trip to Wellington I got to see this very special U1 in person.  The watch is in the justifiably very proud possession of Ryan McKenzie, co-owner of Fivefortyfive watches, a destination store for vintage and modern watch enthusiasts located up some narrow stairs off the iconic Cuba Street in the New Zealand capital.
The watch in question is marked VORSERIE, which translates to pre-series and bears the serial number 0001.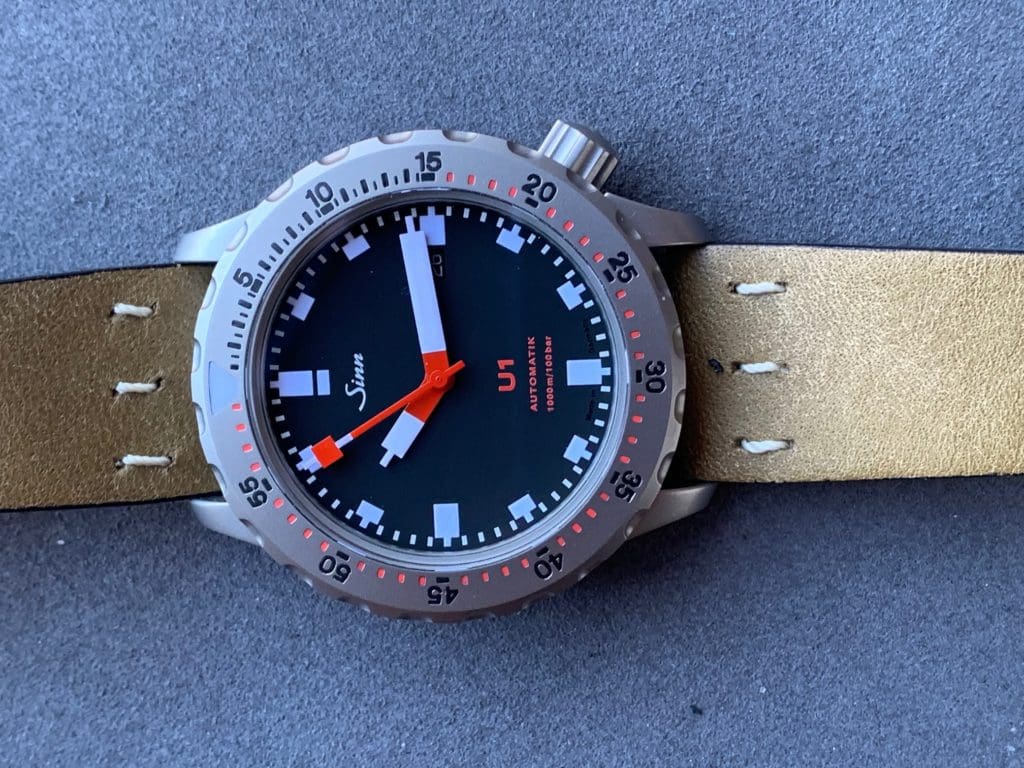 The U1 line was first created in 2005 and this watch was submitted to the German testing agency, Germanischer Lloyd.  It was subjected to a one hour long pressure of 100 bar.  Having passed this extreme test it became the very first Sinn U1 to (retrospectively) achieve the 1000m water resistance rating.
Surprisingly, Sinn sold this watch to a company associate, a university professor and a huge fan of Sinn watches.  It was then sold some time later and ended up in the hands of another collector who undertook some research and then offered it to Ryan.
Sinn's Head of Research and Development, Dr Wolfgang Schonefield, notes that this is a very special watch, and one that today would not be offered for sale but rather would remain within the company as part of its history.  Thus we can't expect to see too many other such important pieces escaping Sinn in the future.
As for this watch, it is not for sale – Ryan plans to have it on permanent display for Sinn enthusiasts.  Perhaps reason enough for some to visit Wellington!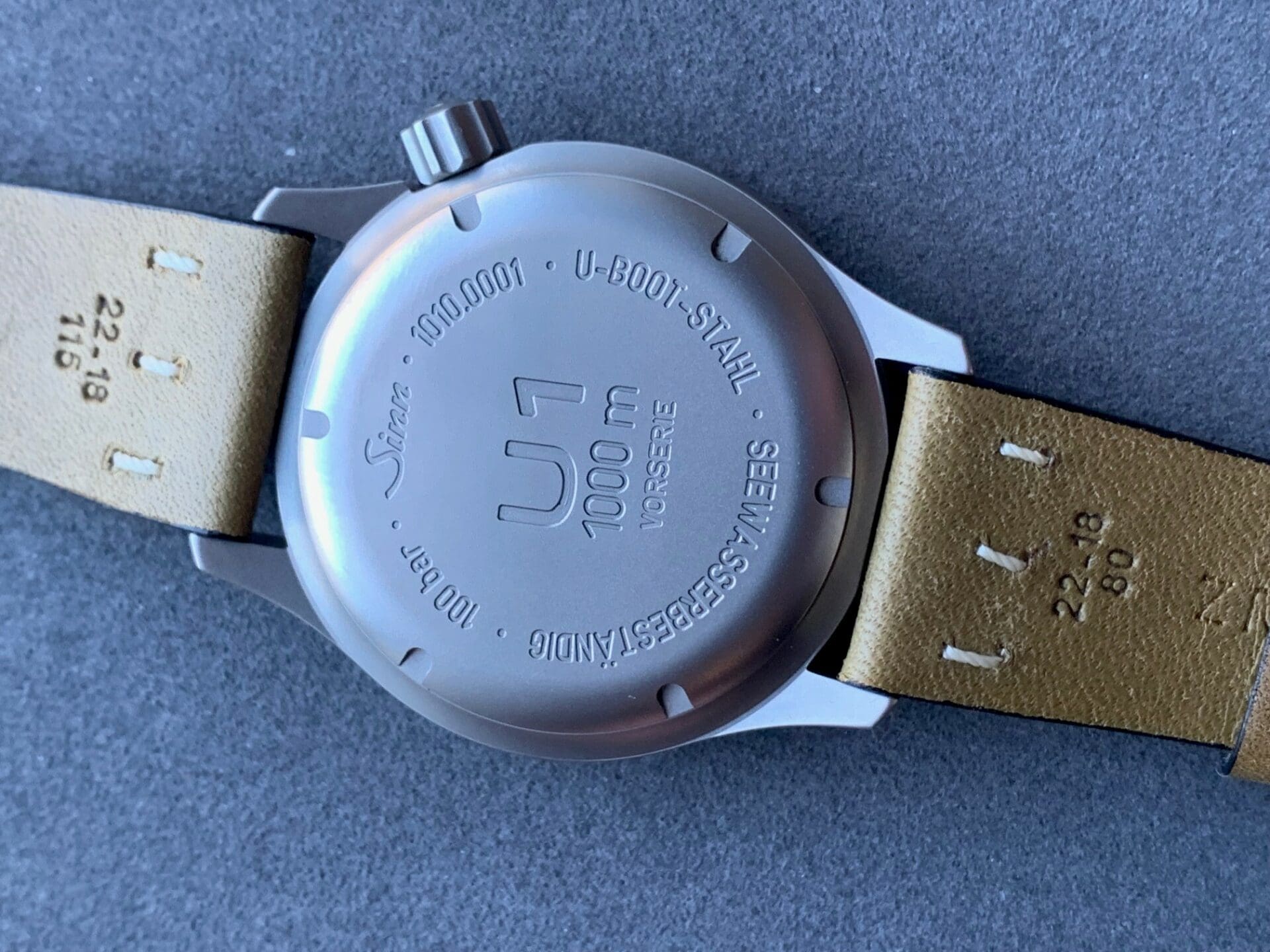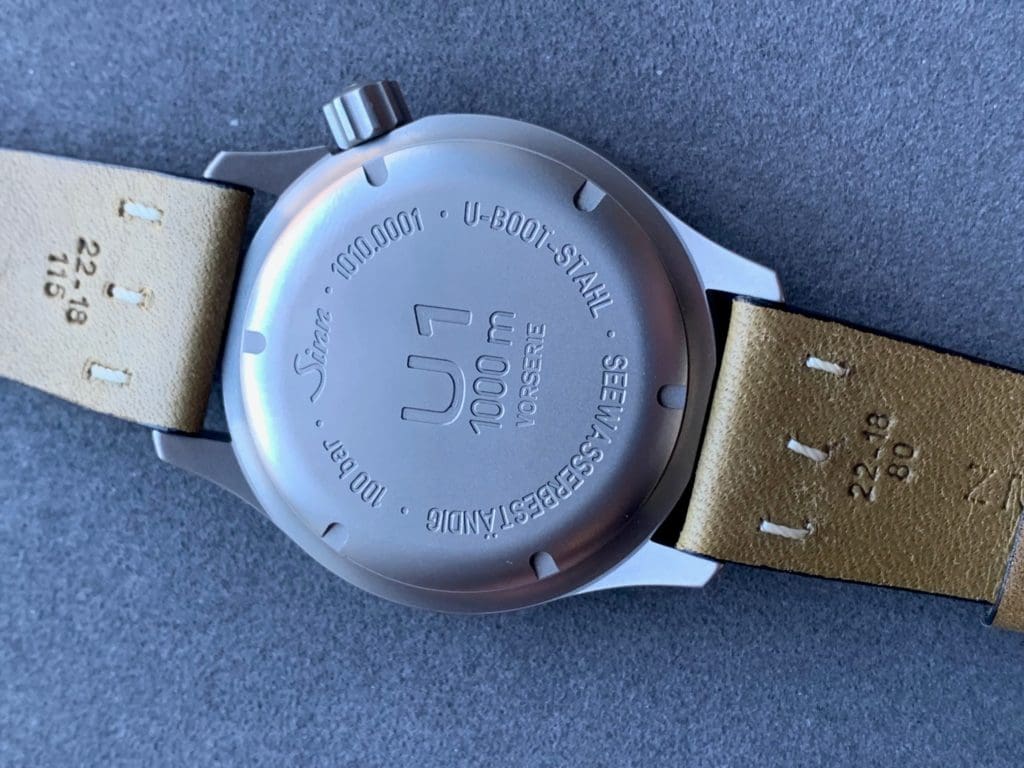 What's Tegiment steel?
Tegimented steel is created through a process called Kolsterising which sees large concentrations of carbon atoms, introduced as a gas, diffused into the steel's surface at relatively low temperature (under 500 0C). The resulting expansion of the steel's surface austenite crystal structure causes high compressive stresses.
As a result a very hard layer is formed around 30 microns thick (0.03mm). Tegimented stainless steel can end up with a surface hardness of around 1200  Vickers (around 72 HRC).  Compare this to traditional finished 316L stainless steel at about 220 on the Vickers scale (18 HRC).