OPINION: Sky-high Rolex prices are the best thing to happen to vintage and modern Omega since Bond
Cameron Wong
Last weekend we saw Geneva play host to a handful of watch auctions, with the likes of Christie's, Phillips, and Sotheby's descending on the city and dropping some hammers. As the dust settled, it yet again became clear that vintage Rolex reigns supreme, with the Daytona Ultimatum sale at Phillips selling all 32 of its lots, and bringing in over 22,000,000 CHF. The big one in the mix – the one-of-a-kind white gold Daytona, dubbed the "Unicorn" – gave buyers some kind of a horn, selling for 5,937,500 CHF, making it the second most expensive Rolex ever sold at auction.
While the conversation around casa de Time+Tide this week has been mostly centred around the ever-increasing demand for vintage Daytonas (and all vintage Rolex for that matter), and whether their astronomical prices are even sustainable, what also started to emerge as a trending topic was the apparent flow-on effect these high prices are having on other brands like Omega, who smashed their Geneva auction estimates right out of the park, and even broke a few records of their own.
First up there was a diamond-studded, Tiffany-stamped Omega that once belonged to a Mr Elvis Presley. Sure, it had the celebrity factor. But after a fierce round of bidding and with an estimate of between CHF50,000 – 100,000 it eventually sold to the Omega museum for 1,812,500 CHF. Breaking the highest price record of any publicly sold Omega, ah thank you…thank you very much.
It might not be much of a surprise to see a few Speedmasters enter the mix, but it was to see that at the Phillips Geneva Watch Auction: Seven, all smashed well through their estimates. There was the first-of-its-kind Omega Speedmaster ref. 2915-1 "Broad Arrow". Estimated to sell for between CHF 80,000 – 140,000, it sold for 408,500 CHF.
The electromechanical, NASA delivered prototype ref. ST 188.0002 "Project Alaska III" sold for 162,500 CHF after an estimate of CHF 10,000 – 20,000.
And a ref. 2998-1 (officially the first Speedmaster to feature a black bezel) sold for 62,500 CHF, a little over twice its estimate of CHF20,000 – 30,000.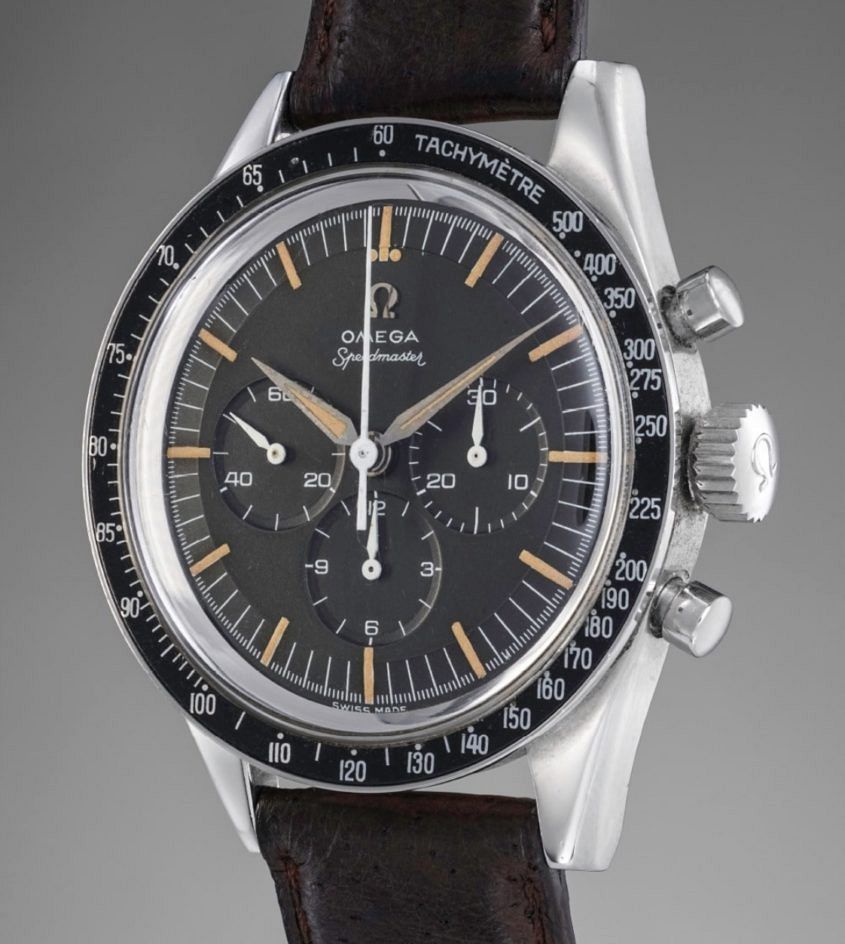 Seamasters got a look in as well. With a 1958 Seamaster 300 blowing its estimate of CHF20,000 – 40,000 out of the water, and selling for 100,000 CHF.
It wasn't all vintage that saw a bump up in price either. Over at Christie's Rare Watches sale, a circa 2015 Omega Seamaster Spectre limited edition, sold for 15,625 CHF, well above its estimate (and market value) of CHF3000 – 5000.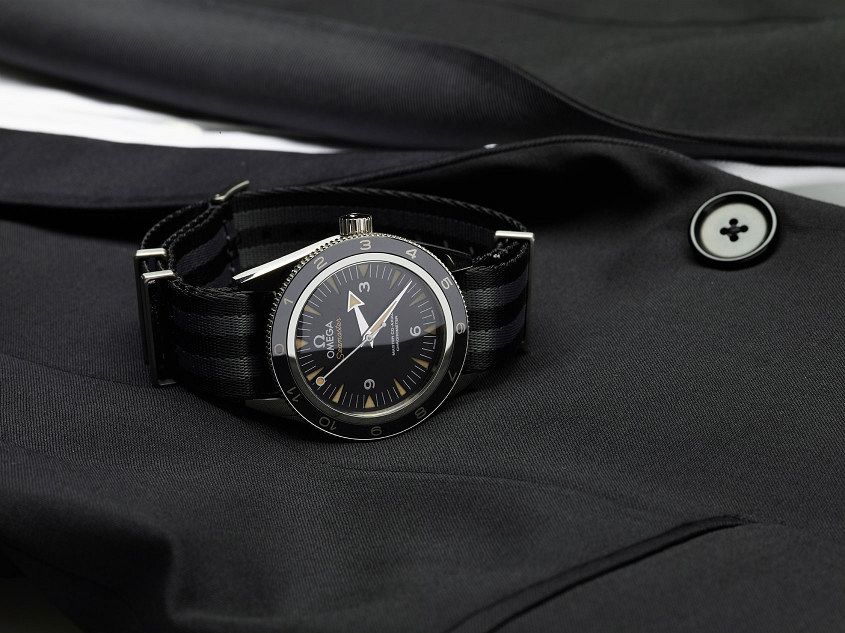 It's only inevitable that as prices for vintage Rolex watches continue to skyrocket, collectors are going to look to get their thrills elsewhere. And with a history as storied as theirs, vintage Omega is showing that it's the answer.