What do Apple and Kim Kardashian's derriere have in common? They both broke the internet – Apple did it yesterday, finally announcing the release date, specs and pricing for the Apple Watch.
The burning question, right away, was, who actually cared? There was a deja vu atmosphere to the announcement as the first one, in November 2014, brought all the pundits out prophesying again the doom – or boom – of the Swiss watch industry as a result.
It all happened again yesterday, with much the same result – a general bemusement from the industry. No-one in Switzerland is running scared. No-one at the Time+Tide office is looking for work elsewhere. And no-one who loves watches is going to wholesale replace them with another gadget.
If there's any interesting twist here, it's that we at Time+Tide are watch people AND Apple people – we all use MacBook Pros, we all have iPhones – so what about us? What about you guys? A huge amount of our traffic is from Apple products.
So the next question, the by far more interesting one, was who was going to buy one and how were they going to use it? We took to Instagram for your thoughts, and you gave them to us. And how. These were our favourites:
@charlesweaver33: Nope. It's a fad just like the others. It'll hold its value for a year or two and then be obsolete. Maybe even sooner given how quickly Apple's software seems to be taking a nosedive. In five years people will think these are a joke. Mechanical for me please.

@watchesofinstagram: Let's be honest, us die-hard horology loving watch guys on Instagram are not the target audience. Sure some will buy because it's the latest tech that happens to fit their collecting remit, but mechanical watch loving consumers are not the archetypical consumer. That's the other 99% of the population.
The general consensus was that only 10% of our followers – who you could successfully argue are being preached to while already thoroughly converted – are going to buy one. Those that are will wear them alongside their beloved timepieces. Only one person put their hand up for (not so) gold Apple Watch Edition, but they may have been pranking us….
So, with this preamble, we wondered what there is left to say about the topic for now? Yes, it it will sell a gazillion units and be the most successful watch in the world, in the history of time, ever. Probably. And yes, it will be a watershed device heralding mainstream acceptance of wrist-worn smart-tech that will have broad and sweeping implications for the technology and watch industries alike. Important stuff, sure, but not what we're concerned with today.
Instead, we decided to play a popular game in the Time+Tide office. You know the one. It's called 'What would you rather?' A solid gold Nomos or a steel Daytona? A morning after breakfast with Amy Poehler or Kristen Wiig? Usually it sticks to watches though and usually Felix sticks to Amy.
TIME+TIDE PLAY…WHAT WOULD YOU RATHER?
WOULD YOU RATHER THE: Apple Watch Sport ($499–$579 AUD)…
Or the Corniche Heritage 40?
KD: Sure, the Corniche Heritage 40 might not have the high-tech insides of the Apple Watch, but it certainly looks a lot smarter. ($520)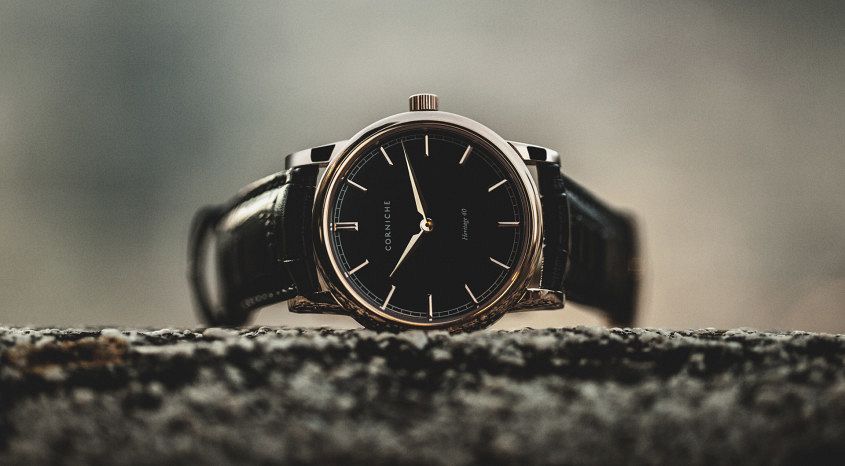 WOULD YOU RATHER THE: Apple Watch Sport ($499–$579 AUD)…
Or the Steinhart Nav B-uhr 44m?
FS: I'm going to side with Swiss brawn over Cupertino's brains with the Steinhart Nav B-uhr 44m in bronze. A great piece that will only look better with age, thanks to the bronze case. ($555)

WOULD YOU RATHER THE: Apple Watch ($799–$1629 AUD)…
Or the Stainless Steel SEVENFRIDAY P1B/01?
KD: Did the Apple Watch get some case design inspiration from Sevenfriday? Probably not, but I'd rather a stainless P1B/01 over a stainless Apple Watch. ($1,395)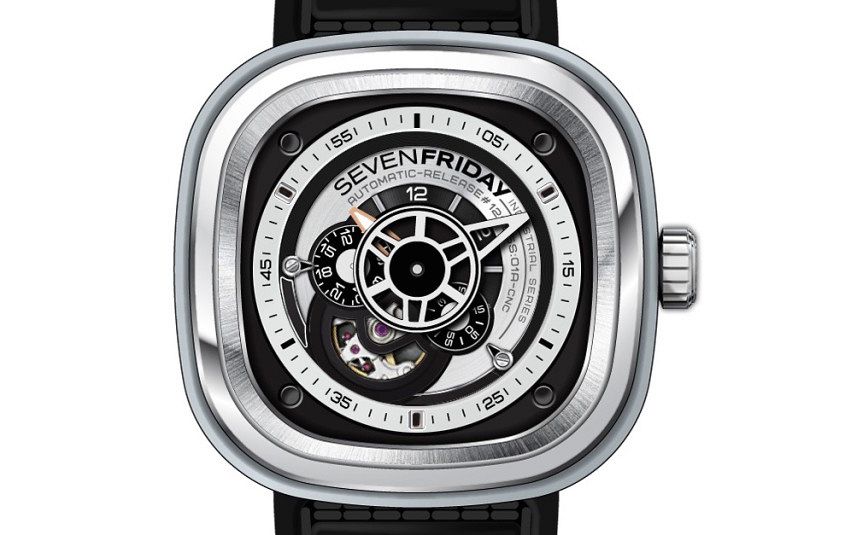 WOULD YOU RATHER THE: Apple Watch ($799–$1629 AUD)…
Or the Sinn 556?
FS: This is the segment of the market that will be hardest hit by the Apple Watch, but Sinn, with their renowned build quality and clean looks, will weather the storm safely. You can't go wrong with the classic Sinn 556. ($1,315)

WOULD YOU RATHER: The Apple Watch Edition ($14000+ AUD)…
Or the Vacheron Constantin ref. 4600
KD: For fully half the price of the Apple Watch Edition I could have this beautiful vintage Vacheron Constantin – a classic piece from one of the greatest watchmakers out there. No contest. ($7,495)
WOULD YOU RATHER: The Apple Watch Edition ($14000+ AUD)…
Or the Rolex Day-Date on a solid gold bracelet?
FS: OK, so the Apple Watch Edition is all about an exclusive bling-tastic statement right? For me, if I wanted to make that statement I'd go with the original kings of bling, and pick up a nice vintage Rolex Day-Date on a solid gold bracelet. And I'd still have change left over. ($11,700)