Omega has just opened their latest Museum in the heart of the "La Cité du Temps" in Biel, Switzerland.
The museum, which has a decidedly modern aesthetic, was designed by the award-winning Japanese architect Shigeru Ban, who is famed for his groundbreaking work with paper and recycled cardboard.
Housed inside the contemporary institution is a capsule of the Swiss watchmaker's storied history, which dates back to 1848.
The museum features several interactive showcases, as well as stimulating movies and exhibits aimed at celebrating and chronicling Omega's amazing legacy in horology.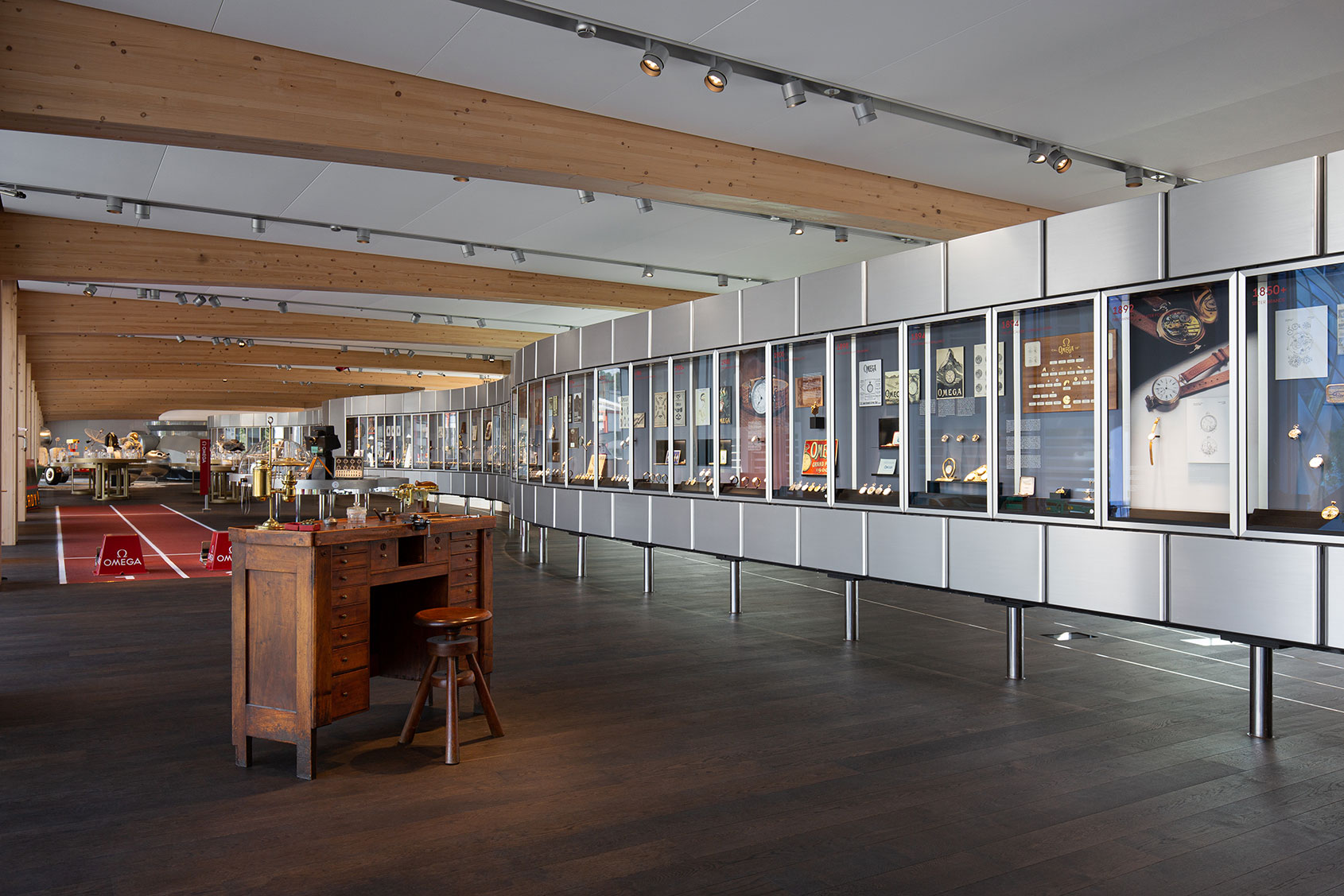 One of the standout features is a 9-metre running track that pays homage to Omega's long-standing support of the ultimate crucible of athletic prowess, the Olympics, which Omega has been the official timekeeper of on many occasions since the 1932 Los Angeles Summer Olympics.
The running track features the Swiss marque's iconic bright-red starting blocks and electronic starting gun, and participants can have their sprint to the finish line captured by Omega's Scan'O'Vision MYRIA, a camera capable of recording up to 10,000 digital images a second.
Fans of Omega's inspiring history in space exploration can also enjoy a display commemorating the Omega "Moonwatch" Speedmaster, the first flight-qualified wristwatch ever to be worn on the moon.
In addition to several historic videos and photos recounting the exploration of space, the display also shows off some impressive and historic artefacts from NASA, including a Lunar Rover and space suit.
The emblematic Speedmaster is also on display like never before, with a giant walk-in model of the timepiece showing off the inner workings of Omega's prodigious co-axial escapement.
These are just some of the highlights of this exiting new museum, and if you're a fan of Omega and visiting Biel, we highly recommend checking it out.
For more details, visit the Omega site.