Germanic genius: the Nomos Tangente neomatik 41 Update
James Robinson
Editor's note: It may surprise the uninitiated to read this, but creating a completely new calibre, in-house, from scratch, is a very, very costly exercise. And there's a reason that most boutique and micro watchmakers stick to third-party movements from the likes of ETA and Sellita, because to make their own movements is financially unviable. That's why this Nomos Tangente is so impressive, because the German marque has spent millions upon millions of euros to create their own calibre – DUW 6101. At the end of last year, we were lucky enough to go hands-on with this impressive timepiece and see the movement in action, and these were our initial thoughts. 
Surely there is no more contentious complication in the world of watchmaking than a seemingly humble date display? It's hard to believe that something so useful, and seemingly ubiquitous, can be so divisive.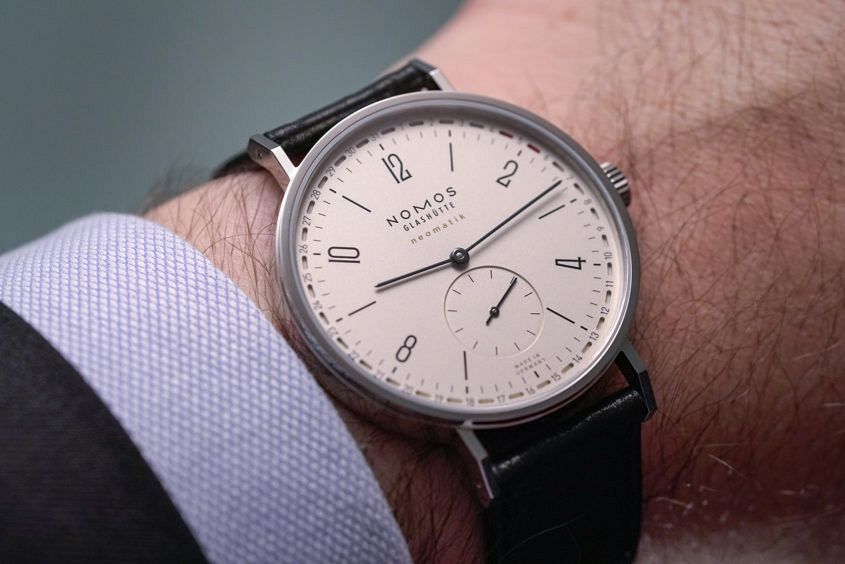 One way to end the date/no date feud is to include it, but with a twist. And a twist is certainly what the Tangente neomatik 41 Update offers. The date is shown in the radial fashion, at the outermost extremity of the dial — already alleviating the issue of a dial-disfiguring date window, and working with the Nomos' signature pared back vibe. And the Tangente, with its ultra slim and super subtle, serif-y Arabic numerals, is the purest and most pared back of the lot, even when it's the larger 41mm version.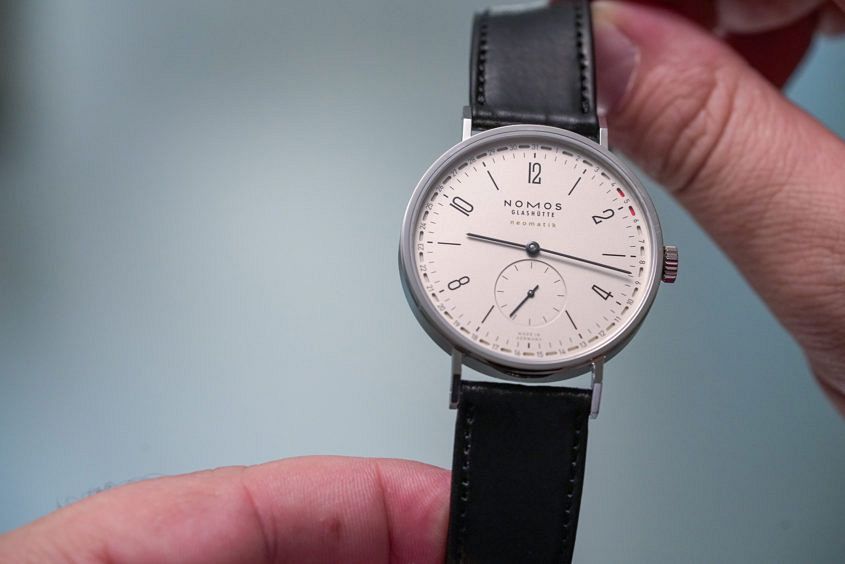 Back to that date, though. It's not as simple as being a radial date; you'll notice that the date is indicated by being bracketed between two little lozenges of red, proving that a little bit of colour goes a long way. It's a neat implementation to be honest, which allows the radial date to occupy a fairly narrow amount of real estate (less than putting a coloured aperture above or below a number), and maintains legibility in a way that a more minimal approach (see ochs & junior) does not. And, importantly, it adds a sense of whimsy to the otherwise banal administrivia of the calendar.
The movement doing the heavy lifting here is the new Calibre 6101, an evolved neomatik. So that means it's slim and in-house, but it's also quite user-friendly — the date can be adjusted forwards and backwards, and adjusts speedily at midnight.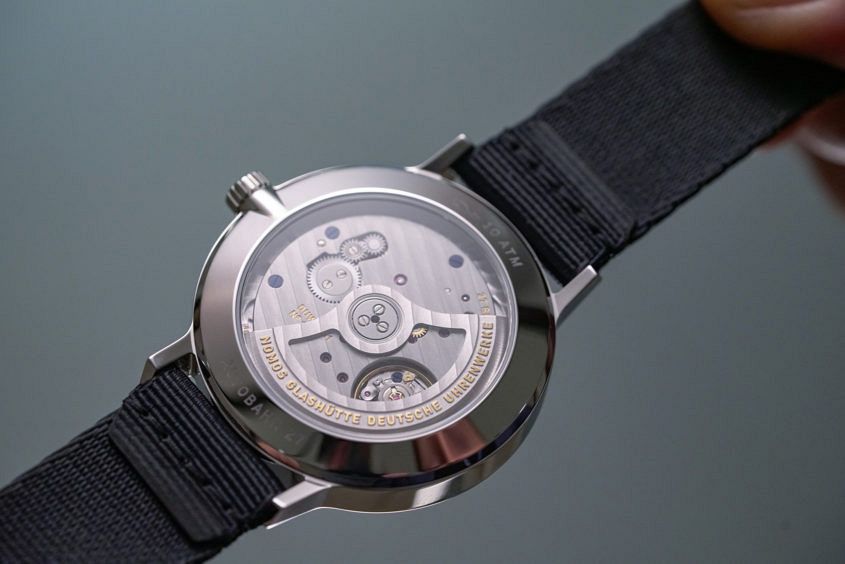 For me, the choice of Update as the model name is more than just clever wordplay, it's quite meaningful. Yes, it's an update to the classic Tangente — perhaps the best-loved Nomos, and it's also an updated movement. But for me it's also an exceptionally positive date display. Try as you might, I just can't see it in a bad light.
Nomos Tangente neomatik 41 Update Australian pricing
Nomos Tangente neomatik 41 Update, $5700