The more you look at different watches, the more critical you become, as you better understand what the watchmaker and designer were trying to achieve, and how successful they were at executing it in the final watch. This year, I got a lot of opportunities to handle hundreds of different watches, both new and vintage, and after thinking for a couple of weeks about the best of the new watches, these are my five favourites of 2019.
It unfortunately isn't often that brands nail the details of heritage-inspired wristwatches, but for me, Longines accomplished just that with their Heritage Classic, which was released at the end of 2019. At 38.5mm in diameter and just over 12mm tall, it is well sized for pretty much any wrist, as well as being fairly accurate to the dimensions of the original watch from 1934. The sector dial is engaging while restrained, and offers the best balance of vintage and modern of any watch this year.
Greubel Forsey Hand Made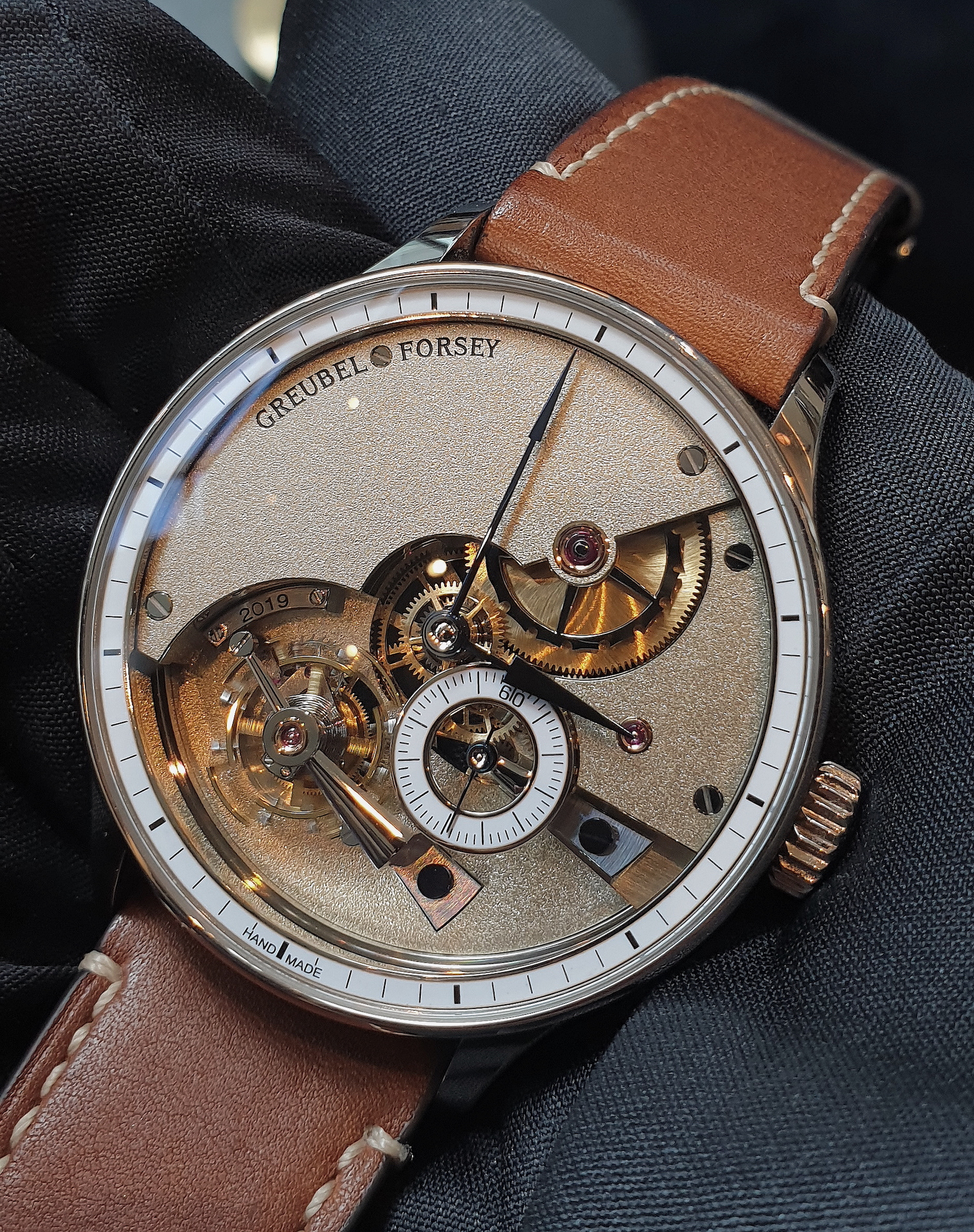 The Greubel Forsey Hand Made is a watch that offers an almost spiritual impression when seen in the metal, such is the depth of human ingenuity and dedication that is evident. I was extremely fortunate to hold it on two separate occasions in 2019, and both times was in awe of the 6000 hours of work that went into producing the 95 per cent of parts that were totally handmade. It is also strange to hold something in your hand that is both evidently modern and offers the effect of being an artefact from a time long ago.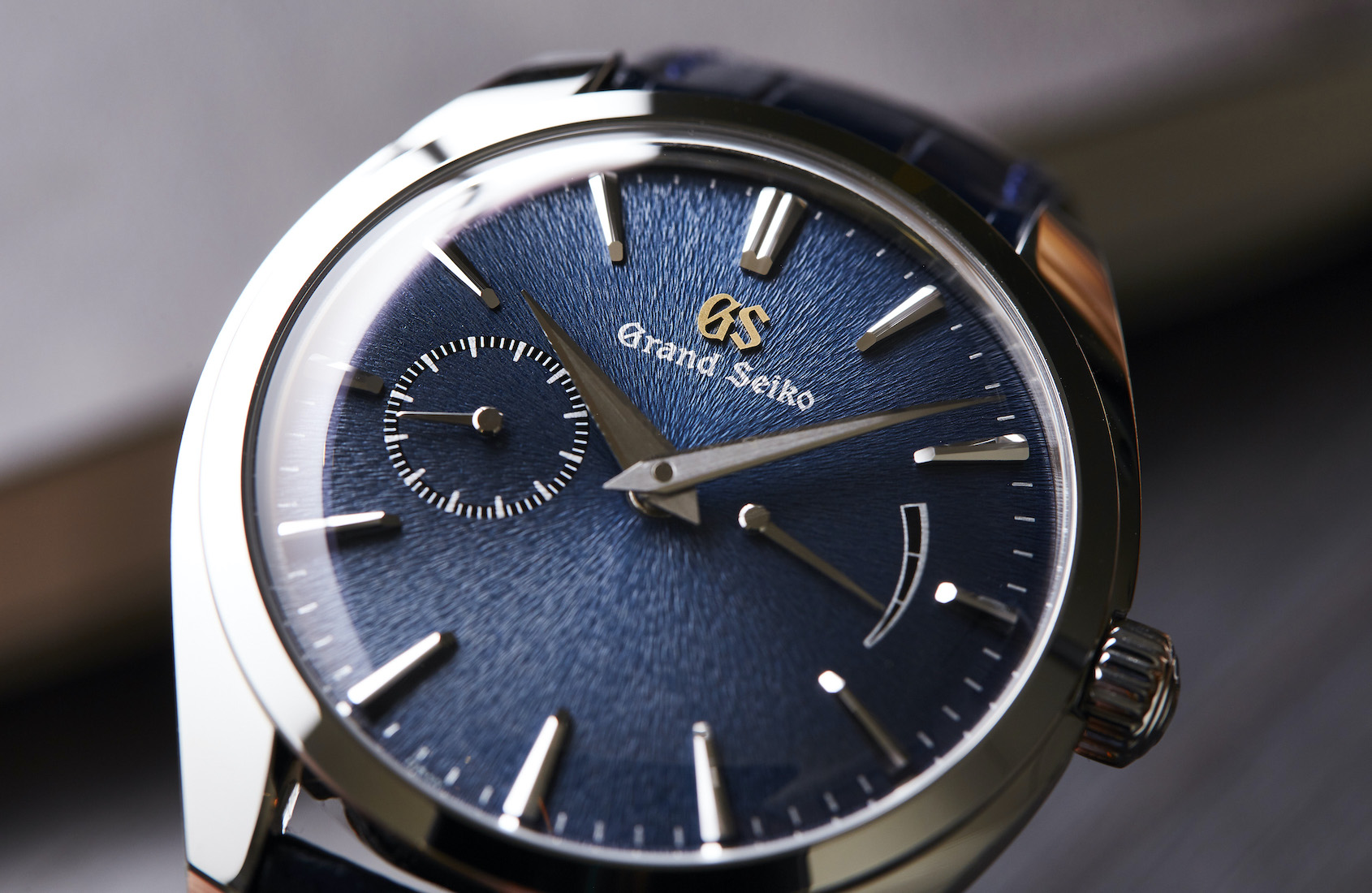 The blending of classicism and contemporary in watchmaking is a stroll along the knife-edge of visual cues that is near impossible to balance on. With their new range of manual-wind dress watches, Grand Seiko have achieved this walk, holding the balancing pole of design language that could only have come from Japan, mixing polished surfaces, dial textures and an attention to detail that most manufacturers only dream of. It's unlike anything we have seen from Grand Seiko, but it gives fans of the brand exactly what they never knew they wanted.
H. Moser Venturer Concept Small Seconds XL Arctic Blue
Moser are well known for their eye-catching fumé dials in different colours, and this did exactly that with my own eyes. The 43mm rose gold case beautifully contains the intensely blue dial, which in person doesn't look real. It's just too blue to be real. But there it is, in front of you, making everything around it look monochromatically dull. I'm also a sucker for sub-seconds dials, and I love the story behind the Moser brand, so this was a winner for me.
Gucci Grip
Lastly, I've got the Gucci Grip, which is admittedly a little left field. While I've heard it compared to a set of bathroom scales (which isn't totally unfair), I absolutely love that a brand like Gucci is trying something different in the watches they are producing. So often brands with significantly more horological credibility attempt to communicate the time outside of using hands or a digital format, and the outcome is an avant-garde car accident of cogs and gears, or genuinely impossibly to tell the time without a qualification in particle physics. The Gucci Grip is simple, yet also totally different from almost any other watch on the market, and would certainly be more interesting on the table of your local G2G (get together) than a Rolex Submariner 116610LN.