MICRO MONDAYS: Australian watchmaker Nicholas Hacko's maverick vision, and a reconfirmed 50-year warranty
Andrew McUtchen

Editor's note: This week, we have something a little different for Micro Mondays. Instead of an interview, or review, it's an open letter from Sydney-based Australian watchmaker, Nicholas Hacko. It was written for the second edition of NOW Magazine. We featured Nicholas Hacko by way of his kind offer to host a photo shoot starring Aldis Hodge at his watch manufacture in Sydney. The large feature was complemented with an open letter and a single page ad. But, reading this letter again now, it's too good not to share. These are words of fire, that demonstrate the levels of drive – not to mention the levels of self-belief – you need to possess to have any kind of chance of showing "the Swiss that [we're] capable of creating a wristwatch that is as good, if not better than the very best they have to offer."
And confidence underscores Nicholas Hacko's offer, in every possible sense. Including, in quite extraordinary style, the offer and repair of watches within half a century of the purchase date. That's just plain epic. So, yes, it is an ad of sorts – the actual advertisement that accompanied this letter is at the bottom of the post. But it's one that evokes, for me, the golden era of advertising. In the style of Volkswagen's 'Lemon' magazine ad. It is direct, plainspoken, creative, informative and utterly compelling. Not to mention the watches themselves, that present two very different faces to the world. One, Californian and recognised. The other, not so much!        
OUR VISION AT NICHOLAS HACKO WATCHMAKER is to create a uniquely Australian timepiece that upholds our values as horological individualists and innovators. We are mavericks in the watchmaking world, and we want to show the Swiss that we're capable of creating a wristwatch that is as good, if not better, than the very best they have to offer.
Furthermore, manufacturing in Australia is our commitment to not only
our customers, but to our young watchmakers who represent the future of watchmaking in this country. This resolute pledge to our local horological industry ensures that our customers can bring a watch back to us 50 years from now, and still have it serviced and repaired.
It also fills us with a great sense of pride knowing that we are the only local timepiece manufacturer in the country. As a result, the 700-plus watches that
we have created so far in the "rebelde", NH1 and now the NH2 are not just functioning pieces of art, but a chapter in the history of Australian watchmaking.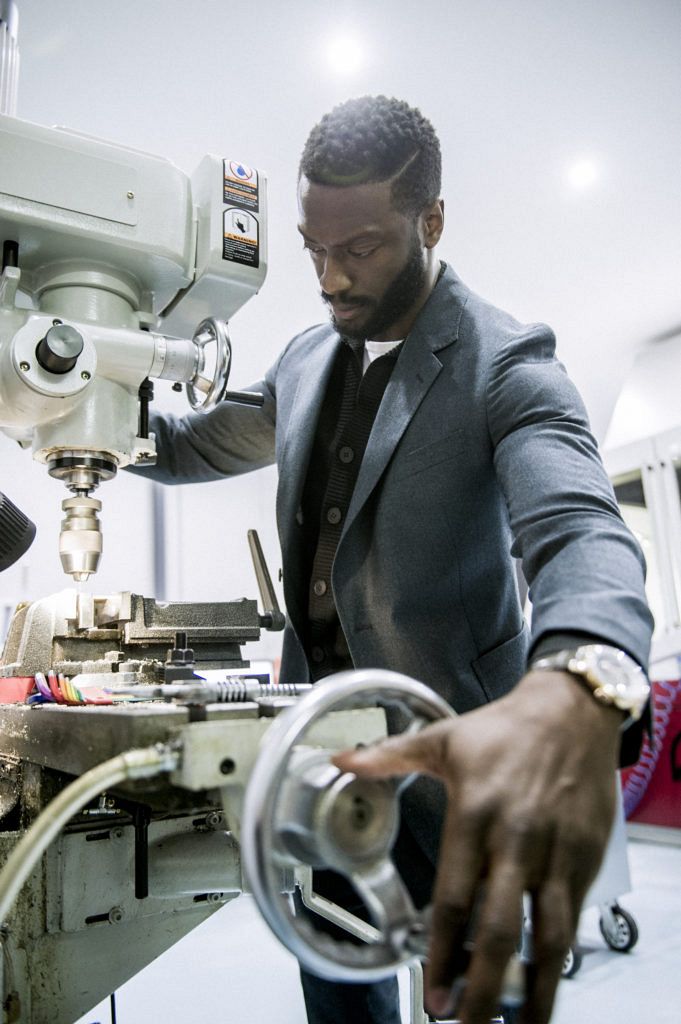 At their core, our watches need to represent three principles – robustness, reliability and reparability. We want the people who buy our watches to be able to wear them every day, confident in the fact that they've bought a watch that can withstand the rigors of daily life. And if something does go wrong, we can service and repair our watches within 24-hours.
Our latest timepiece, the NH2, perfectly imbues these fundamental values, while also forging a pioneering path through the annals of horology. The NH2 is the first wristwatch in existence to use main components crafted from Timascus.
This is an exceedingly rare precious metal made by only one manufacturer in the world, and it is created through a process of vacuum forge welding titanium. The result is an incredibly strong material that we use for the NH2's mainplate, three- quarter plate, bridge, and balance cock.
Through a closely kept secret method that involves running an electric
current through Timascus, we are able to achieve a wonderfully unique colour composition that is completely inimitable from one NH2 to the next. And, thanks to the sapphire crystal open case back, our clients can see this gorgeous colour palette, while also appreciating the handcrafted, handmade movement.
Our watches honour and celebrate people who always push the boundaries in their given field, who seize the opportunities for change and innovation. This watch is for them.