NEWS: Tudor and Rolex in the battle of the Pepsi GMTs gives Basel 2018 its first big moment
Andrew McUtchen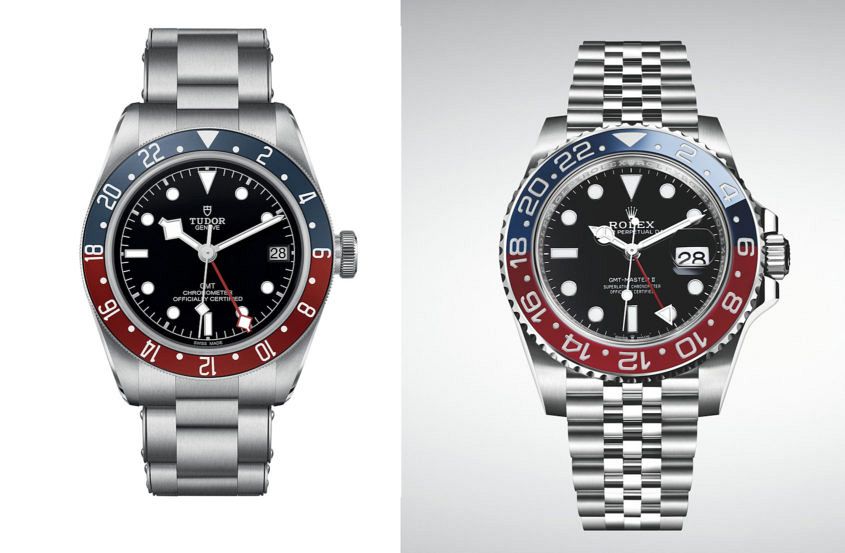 In an opening salvo of releases that instantaneously became the first buzz topic of Basel 2018, Rolex and Tudor have simultaneously released 'Pepsi' GMTs; Rolex with a GMT-Master II with two-colour blue and red Cerachrom bezel and the Tudor Black Bay GMT, with two-colour red and blue aluminium bezel. The Rolex is one of three new versions of the GMT-Master II and houses a brand new movement, the new-generation calibre 3285. The first new version, in 'Oystersteel', is equipped with a bi-directional rotatable bezel and a 24-hour two-colour Cerachrom insert in red and blue ceramic. The new Tudor Black Bay GMT in steel is also a completely new movement, the MT5652, with 70 hours of power reserve and a fully integrated GMT, just like the Rolex. The Tudor also has a snowflake style GMT-hand and comes with a stainless steel bracelet, leather strap or fabric strap.
5 Early reactions to the Rolex vs Tudor Pepsi GMTs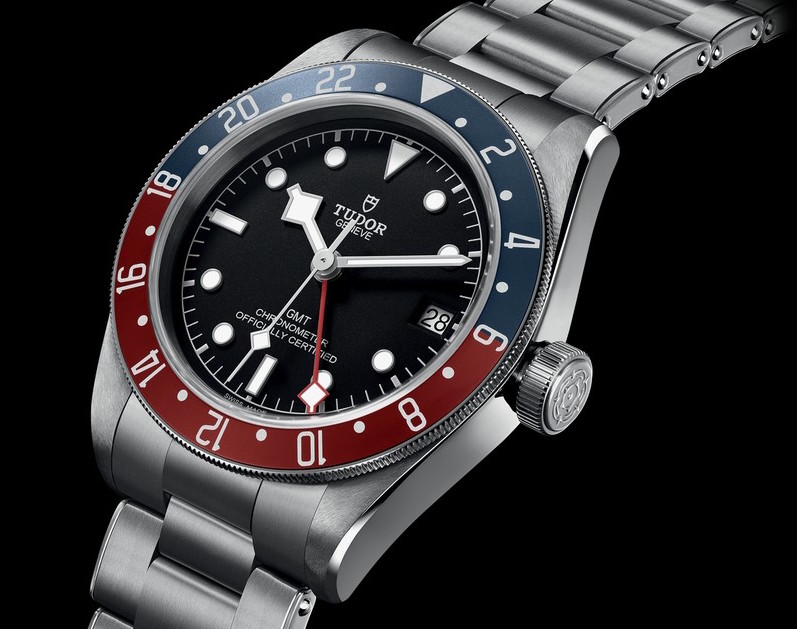 SURPRISED: There was a lot of buzz and chatter about a steel Coke GMT-Master II (black and red) for Rolex, and frankly,, there was no noise at all about a Black Bay GMT, simply because rumours about it ran so hot in other years and proved groundless. So, on both fronts, there was genuine surprise. Not least because both brands went Pepsi, when there seemed a more solid argument for a Coke from Rolex.
IMPRESSED: The 72 hour power reserve on the new Rolex Pepsi with its 3285 movement smashes the existing 48 hours on the 3186, and the redesigned case and lugs prove that thought has been put into the overall package, which is dressier than the recent GMTs on Oyster bracelet.
On the Tudor front, the main reason we're impressed, though admittedly a tiny bit flummoxed because so much effort in recent years has been put into separating the two brands and giving them few grounds for comparison, is that they feel the brand stands on its own two feet enough for it to survive a simultaneous release with Rolex of practically the same offer – a steel sports watch with a GMT. Tudor explained the similar releases like this:
"In 2018 Rolex and Tudor are offering two unique GMT watches in stainless steel in two different price segments, highlighting the group's legitimacy and its expertise in the field of GMT watches."
REVIVED & REVIVIFIED: It's been years since a GMT on a jubilee and it represents a renaissance of models like the ref. 1675 Pepsi, that have become very, very hard to get and has enjoyed massive price spikes. Tudor, on the other hand, are not reviving but revivifying, this is the first BB with a GMT. Rumours abounded that it would be the Pelagos first, but there you go, the Black Bay, a more bankable option on every measure, wins again.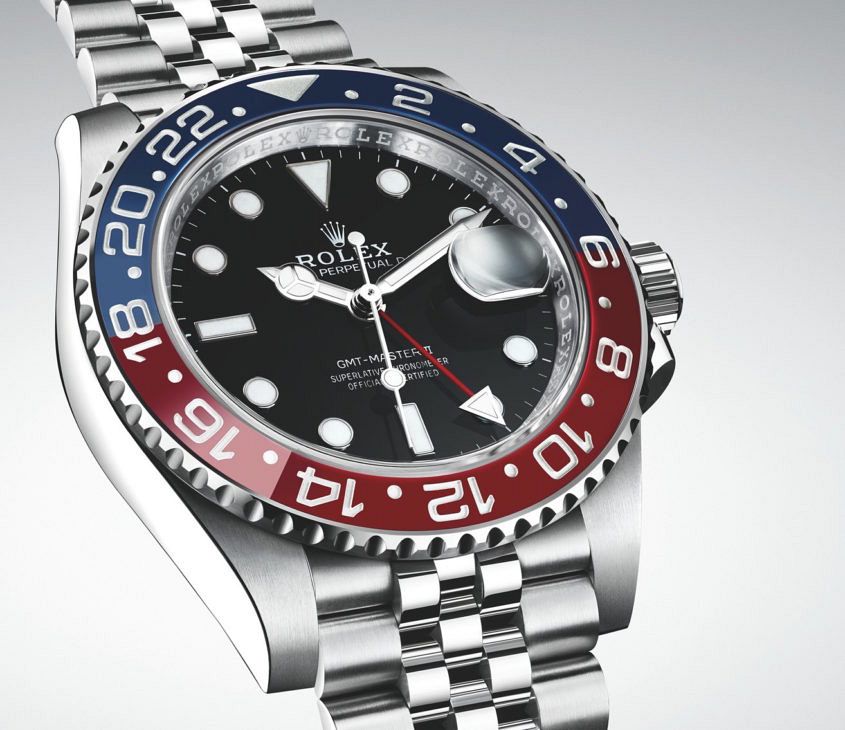 RESPECT: Rolex have approached the new Pepsi with a sensitivity that will embed their status as the 'most reputable company in the world'. Far from cosmetic changes, the nuanced reshaping of the lugs and case sides, entirely new engine in the 3285 movement and the decision to release it in steel shows enormous respect for the potential wearers. That is if you're able to get it (see below). As for Tudor, you have to respect the courage. To go toe-to-toe with Rolex on the same model is going to invite comparisons, and they feel, evidently, that the value proposition stands alone.
CONTROVERSY: Technically the pricing is fine, 8800 CHF and 3400-3700 CHF for Rolex and Tudor respectively. The issue, which has become ingrained in the Rolex faithful and new fans wanting to buy into the Big Crown over recent years is supply – especially when it comes to steel sports models. Will they actually ever be accessible to those without connections or VIP status? Such as the people who read this, call their retailer and get a name put on a waiting list. We will wait to see how this transpires, perhaps the supply issue has been addressed and the combination of slow delivery and undersupply will be a relic of the past, with a Batman mask to remember it by. Or not.