NEWS: Piaget announces the steel Polo S – and 9 Game Changers to show it off
Ceri David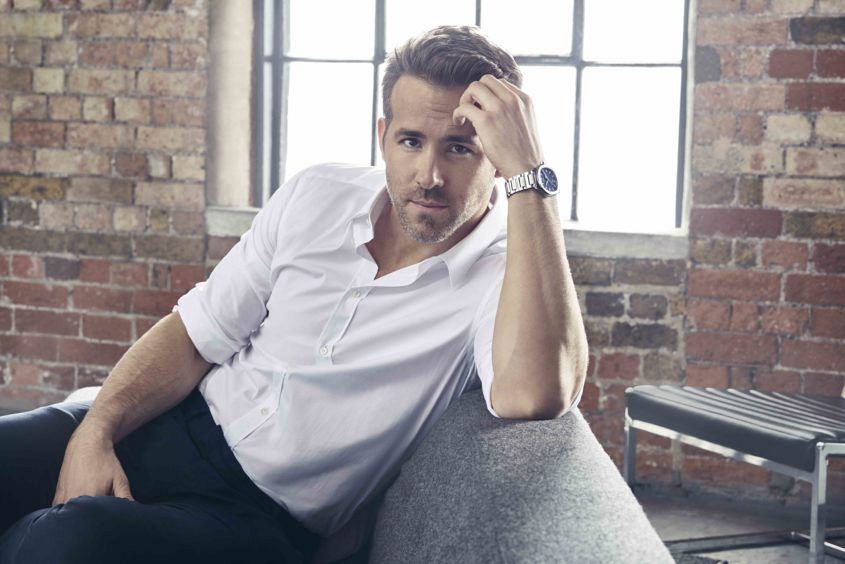 Just minutes ago at the Duggal Greenhouse in Brooklyn, we were introduced to the full line-up of ambassadors for the new Piaget Polo S collection. As you'd expect having recently signed with the brand, Hollywood star and general winner-at-life Ryan Reynolds is one of them, as is the similarly enviable Michael B Jordan – with the crack team also including big hitters from other markets around the globe, from polo player and pal of Prince Harry, Michael Borwick, to Michelin-starred French chef Jean-François Piège.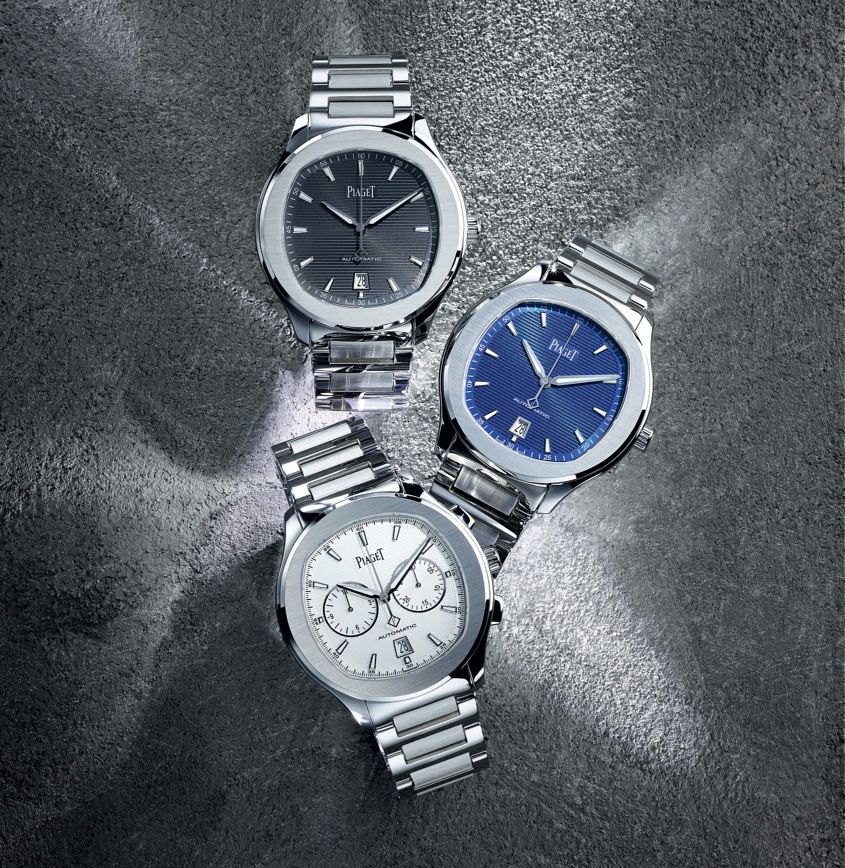 The Piaget Polo S is a watch we've been wanting to see for some time now. Steel. Sporty. Sexy. Piaget has finally entered the steel luxury sports watch market – and in a way entirely fitting with its brand's heritage. Even though these days it's known as the king of thin, the original Polo, released in 1979 was a hot property in the '80s – epitomising the era's typically opulent take on luxury. The Polo S is far more reserved, the 42mm wide case comparatively slender at 11.2mm, and instead of quartz that powered the '79 original, the Polo S is running Piaget's own 1160P calibre. With its distinct bezel and competitive pricing Piaget is clearly hoping  the Polo S will make people who pigeon-holed them as a brand who deal only in thin dress watches pay attention. Which brings us back to Ryan, Michael and their seven buddies.
Collectively, the nine men have been dubbed the Game Changers, tying into the notion of the Polo S as a watch that 'challenges convention'. And let's be clear: that's exactly what Piaget is doing here. Putting a feather-thin, elegant watch on men who aren't necessarily the safe choice is a bold, disruptive move. They're buff. They're funny. They're outspoken. Each one has stormed into his own field and shaken it up. And it's this sort of reframing that can really make young guys sit up and notice a brand they might not have paid close attention to before.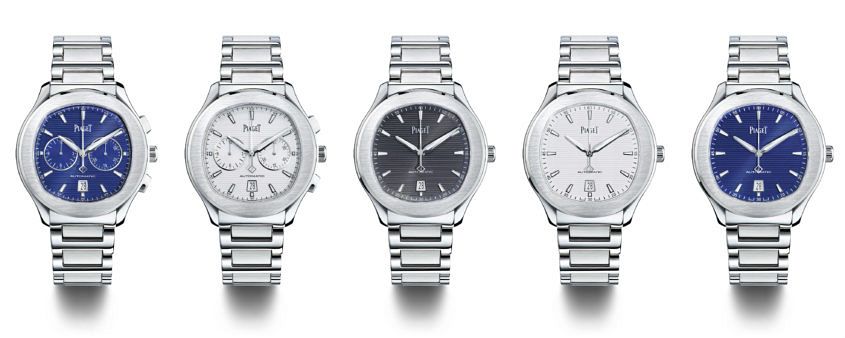 Smart marketeering aside, we're also happy to report that the watches are worthy of that attention. The line comes in three colourways for the three-hand version – silver, blue and slate grey – plus two colourways of the chronograph – silver and blue.
Australian pricing of the Piaget Polo S Collection
Piaget Polo S, $15,600
Piaget Polo S Chronograph, $20,700