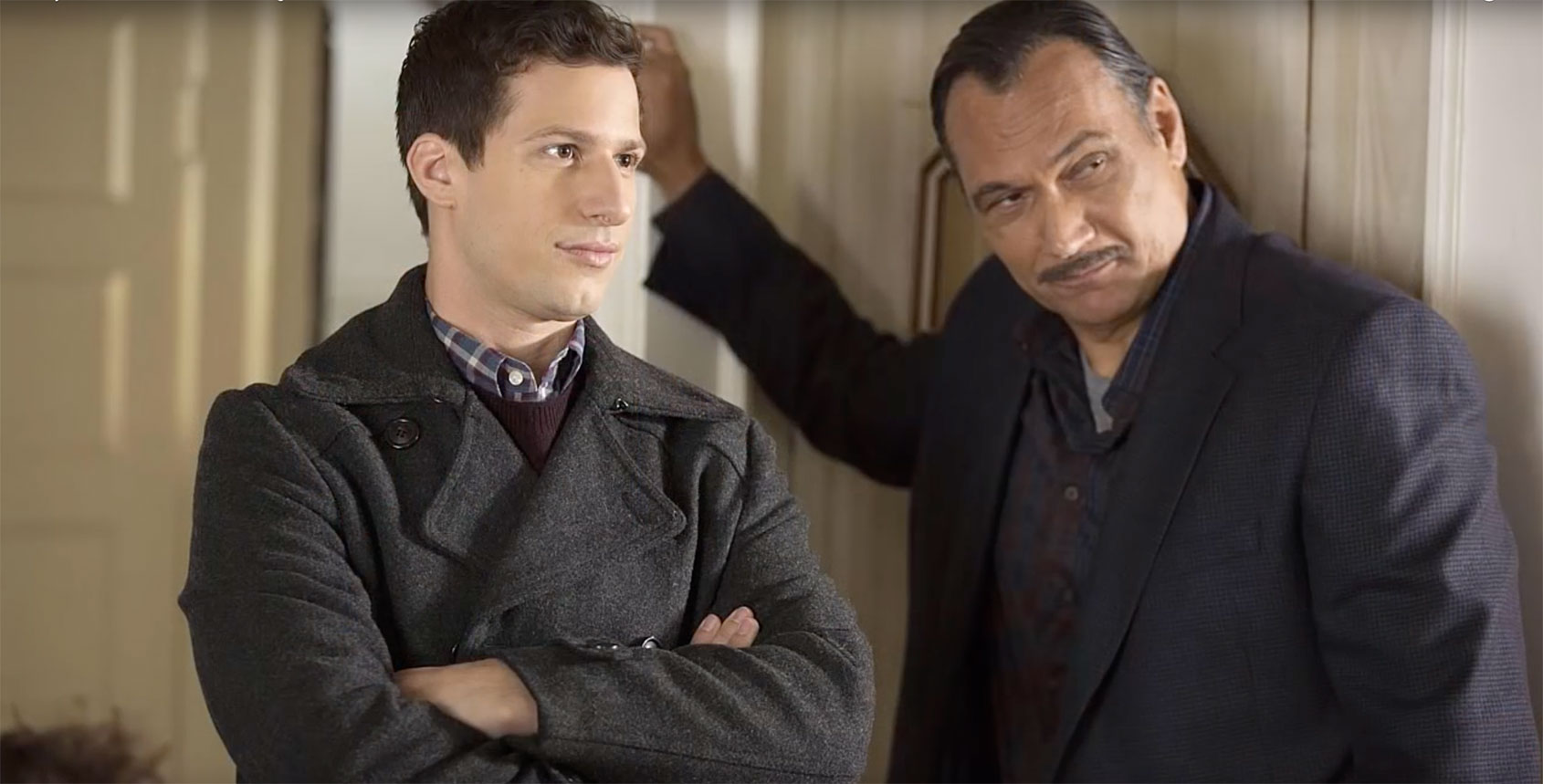 We're big fans of German brand Nomos Glashütte here at Time+Tide, and we know there's a lot of love for them out there in the wider watch world, too. What we didn't know is that Jimmy Smits is into them – or rather that his character Mr Santiago is, in the most recent episode of Fox's Brooklyn Nine-Nine. In a cameo that nicely references his NYPD Blue role, Smits plays the father of Amy, love interest to Jake Peralta (Andy Samberg), who shares his daughter's obsessive love of detail and organisation. Jake, eager to impress his girlfriend's dad, compiles an extensive dossier of research on him, which is where Nomos comes in. Here's how it goes down:
Mr Santiago: So, do you have a favourite watch maker?
Jake: I do, but I actually have to run to the bathroom real quick.
(Jake runs outside to consult his binder)
Jake: (flipping through binder) Watches… gotcha!
(Jake runs back to Mr Santiago)
Jake: I guess if I had to pick one watch, it'd be Nomos Glashütte – it's a German company based in Saxony… speaking of which I think I dropped a bit of a Glashütte in the baño. Steer clear.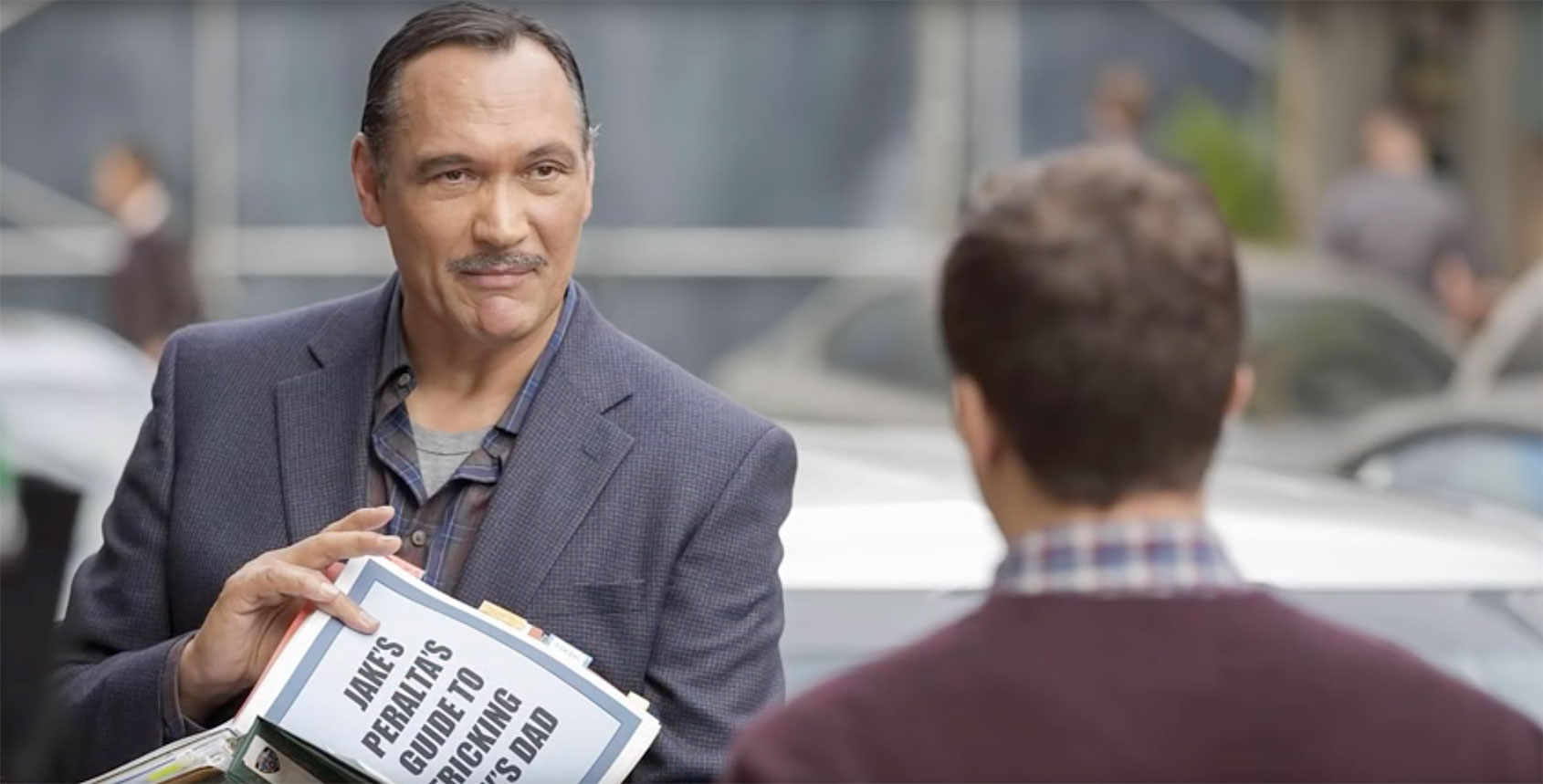 Props to the screenwriters for doing their research and picking a watch brand that fits Smits' character to a tee. Sadly, the wardrobe budget didn't extend to Mr Santiago actually wearing one on-screen, which is a terrible shame.