Buying a pre-owned watch can be full of dangers. The watch might be fake, or not have all of the original parts, and it can be very hard to know all that — unless you have the original documentation of the watch. But even if these original papers have remained with the watch all these years, there is an increasing risk of fake papers that are forged to match the watch you're interested in buying.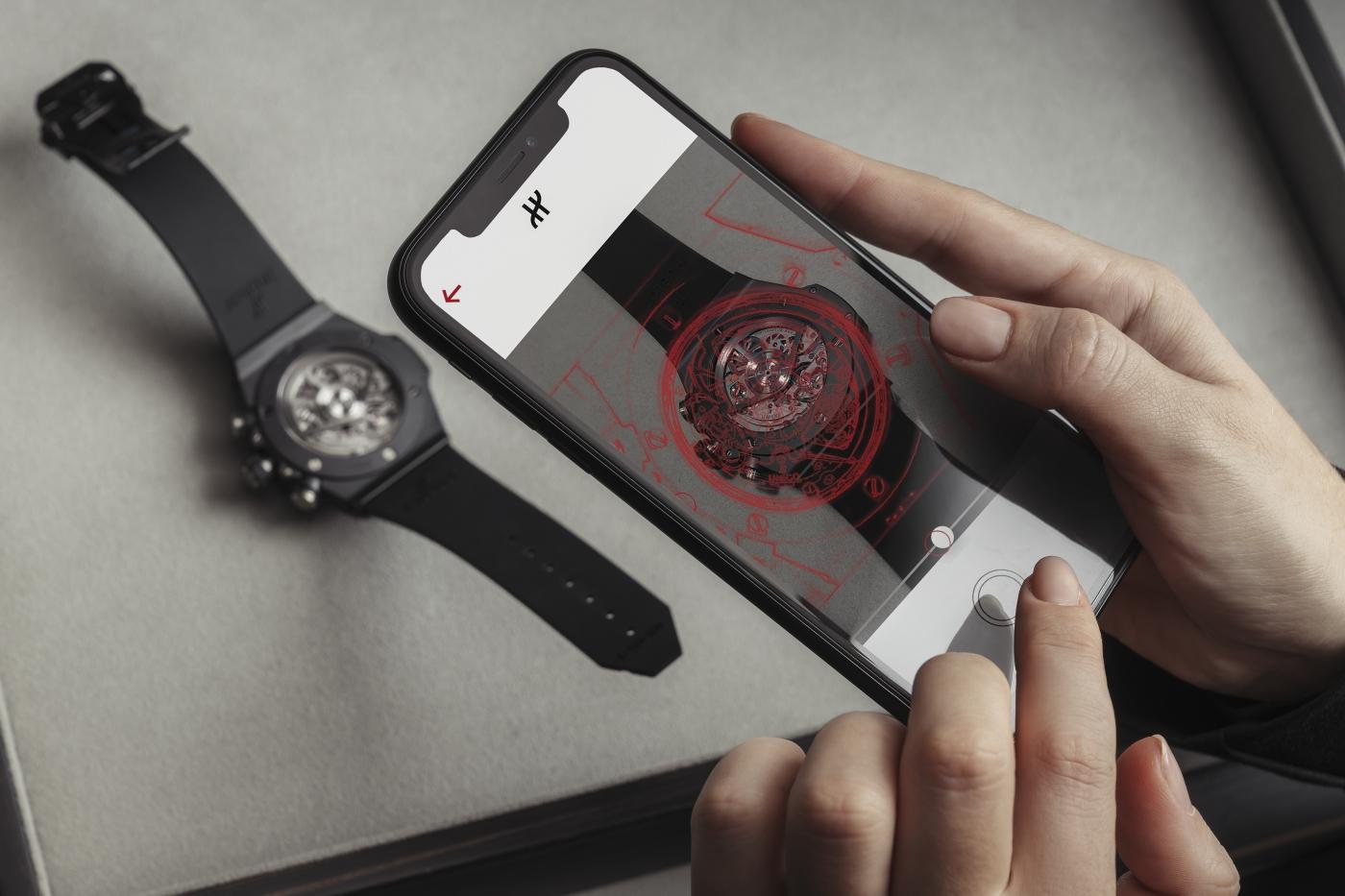 The response to this problem by the LVMH watch brands has been to use blockchain records to ensure no counterfeiting happens. But Hublot has taken it a step further, partnering with an artificial intelligence company to create a system that uses a phone camera to recognise every individual Hublot watch that will be sold in the future. You read that correctly – every individual Hublot.
Hublot has been working with KerQuest for the last three years to develop this technology, with that time being spent in research and development to find a way to specifically identify each individual Hublot watch. They focused on the materials used in the watches and — in part thanks to the improvements in phone camera definition over the last few years — have been able to identify a Hublot by the microstructure of the materials in each individual watch. Basically, facial-recognition software for your watch.
The system works because of a new technology platform from KerQuest called Solid Media Messaging (SMM), which essentially maps the physical structure of an object to encode relevant information in that map. This information can then be updated in real time by Hublot, thanks to the KerQuest SMM technology platform, meaning it doesn't have to be limited to warranty information. Hypothetically, this means in the future you could see a public Instagram post by Hublot letting you know about an event in your city and then, to unlock the details of the party, you'd simply take a photo of your watch on your phone to reveal all the details.
This new technology is compatible with all Hublot watches that were sold since the start of 2020, so every Hublot will be photographed as it leaves the factory, and this will form a critical part of the warranty process. The warranty will be activated when the watch is sold by a boutique, and the Hublot e-warranty will then be sent to the new owner of the watch, which includes the image taken at the factory. This registration process aims not only to make it impossible to pass a fake Hublot off as real, but also make it easy to register your watch if it is stolen, preventing it from being resold to an unaware buyer.
It's exciting to see such innovative technology being used by watch brands, that not only makes it safer to buy and sell pre-owned watches, but also harder for thieves to sell your watch to someone who doesn't know it's stolen.
For more details, visit Hublot right here.